Top 8 Technical Writing Courses in Pune with Placements
Especially for the job aspirants in Pune, we have compiled a listicle of the top 8 technical writing courses in Pune. The hub of information technology, education, and manufacturing, the metropolitan city of Pune has no scarcity of employment opportunities. But with all the talks around technical writing in the job industry, many of you may have questions like What is technical writing? What are some examples of technical writing? Is technical writing a promising career? What are some technical writing skills? How do I learn technical writing? And so on. In this article, we will attempt to cover all such aspects.
What is technical writing?
Technical writers are essentially the communicating bridge between programmers, engineers, other tech personnel, and the common person. They translate and interpret the ideas and works of the tech people into a language that is simple for you and me.
Technical writing aims to provide clear, crisp documentation that helps users with products/equipment/processes that are otherwise complex to follow. By converting complex concepts and procedures into plain language, the technical writers are essentially interpreters.
While they simplify things for us, it is imperative that they understand tech jargon; only then can they interpret it right. They also need to understand the audience for whom they write if they want to write right.
Also, technical writing encompasses related fields of instructional design, technical editing, document design, marketing, web design, training design, etc.
What are some examples of technical writing?
Traditionally, technical writing may have been limited to manuals, but not anymore. True that technical writing involves more of an instructional type of writing, but the scope of technical writing has taken on enormous proportions in the current times.
Here are some (not all) examples of technical writing:
Reference guides: Provides users with quick and easily accessible information, acting as an interpretation guide.
Technical proposals: A document to introduce a product or service, explaining how it can help solve an issue. It also includes a plan of execution and technical details of the product/service.
White papers: These are in-depth documents or guides that educate people about the best way to solve a problem/issue. A long-form of content, it is comparable to an eBook.
Emails with technical information: Ever come across those technical support emails? They do not have to be lengthy and tedious, nor confusing.
Product descriptions: Responsible for making or breaking sales; technical product descriptions require the right terminology and images and a persuasive tone. After all, your product description influences the decision-making of consumers.
Web content: Just as you need content writers to curate web content, you need technical writers to curate web content for tech-related products and services. A generalist content writer will not be able to do justice to the industry-specific lingo.
API documentation: A technical content deliverable, the application program interface documentation contains instructions on use and integration with an API.
Is technical writing a promising career?
Undoubtedly yes. Technical writing is an excellent career choice if you are tech-savvy and have a flair for writing. Technical writers are in demand in practically every industry. Hence there can only be an upward trend in the need for technical writers. Currently, the supply is far less than the demand, a golden opportunity for aspiring technical writers to make the most of the current situation.
Just to give you an overview, here are some of the types of industries that require technical writers routinely.
Information Technology: Software documentation is perhaps the most prominent example within the IT industry that provides extensive employment opportunities. Within the IT industry, there can be varied documentation types that require the expertise of a technical writer.
Medicine and Research: Medical writing also comes under the realm of technical writing. It could include regulatory, pharmaceutical, equipment, or scientific research papers.
Aerospace: This industry lays more emphasis on the design and illustration elements of technical writing and the ability to use various tools.
Insurance: All regulatory and compliance issues come under the umbrella of technical writers in this sector.
Manufacturing and engineering: Any products/services require technical writers' expertise to simplify information about the technology involved. When engineers attempt to create technical documentation, they inevitably fail to streamline and break down things and need help.
Hence, irrespective of the industry, technical writing is an extremely promising career with abundant opportunities.
What are some technical writing skills?
From an education perspective, you do not need a technical background or technical degree to get into technical writing. While you can learn and acquire the skills required to become a great technical writer, some are innate. These include writing, research skills, communication skills, a love for technical stuff, being systematic, and working as a team.
Needless to say, writing skills are essential to becoming an excellent technical writer. Strong research skills complement any writing profession, be it content writing, technical writing, or even medical writing. Without the ability of good communication, all your writing efforts are futile.
Understanding the complex technology-related terms is equally important to be able to interpret the same for an audience. As a technical writer, you will also have to work in association with other members such as editors, the instructional design team, etc.; hence being a team player helps. Finally, the curiosity to keep learning and upskilling, adopting new tools, and mastering them is an added advantage.
Teamwork, communication skills, critical thinking, etc., are all transferable skills vital to adapt to any job role.
How do I learn technical writing?
Like any professional job, technical writing requires proper learning. You cannot just browse through articles and free courses and transform into a skilled professional technical writer overnight. Highly impossible! Though specialized and a niche job, technical writing does not require years of learning to master. It is something you can learn in a short time and then practice consistently to master it.
Numerous software companies offer technical communication training. Many training organizations also have technical writing courses. Your best bet is to do extensive research on the options available to you within your limitations regarding location, budget, and goals and enrol in one.
A professional course will walk you through the entire process in a structured and step-wise manner and be your guide when you encounter learning obstacles. Once you understand the process, take on internships and strengthen your knowledge before taking a plunge into the real industry.
Tips to improve yourself will include loads of reading, practising, avoiding jargon, clear formatting, clean sentence structure, and so on. The more projects you work on, the better you become.
So without much ado, let us dive straight into the list of the top 8 technical writing courses in Pune.
IIM SKILLS:
The one name that comes foremost for job-oriented courses such as technical writing, content writing, or digital marketing is IIM SKILLS. It is a leading institute that provides online courses accessible to all and finds its name in the list of the top technical writing courses in Pune.
In just over five-plus years, the institute has crossed 1000+ pieces of training and transformed the lives of 15000 plus trainees worldwide. The institute comes up with in-demand courses in fields like finance, marketing, and entrepreneurship.
All of its faculty comprises industry experts with more than ten years of experience. Another wonderful thing is that IIM SKILLS provides lifetime access to its courses, so you can revisit topics you forget at any point in time. Primarily a student-centric organization, the IIM SKILLS courses are complete value for money.
The technical writing course is akin to its Content Writing Master Course and is exhaustive, covering fundamentals and advanced concepts. The mentors at IIM SKILLS are a friendly lot who ensure every individual understands the concepts well, and the institute takes on a limited number of students per batch. Here are some of the details of the technical writing course at IIM SKILLS.
Salient Features:
Batch/Mode: Virtual instructor-led sessions.
Course Curriculum: It is a Maser course for the reason that it covers all topics such as:

Basic understanding
The audience, topic research, and writing the document.
Create content
Technical reports
Journals and white papers
DDLC
Conversational writing
Reviewing, publishing, and API documentation.
Datasheets, user manuals, application notes.
Effective writing
Medical writing
Case studies.

Internship and Placement: A course like none other, the Technical Writing Master Course offers a month-long internship and placement assistance.
Certification: Get the Master Certification from IIM SKILLS upon completion of the course.
Course Name: Technical Writing Master Course
Course Fee: INR 14900 + GST
Contact Information:
IIM SKILLS (Co-Offiz) H B Twin Tower
8th Floor, Max Hospital Building
Netaji Subhash Place
Pitampura, New Delhi-110034
Phone: + (91) 99 11 839503
Technical Writing Course at Technowrites:
Technowrites is one of the best institutes for technical writing courses in Pune. With experience of more than 25 years, this institute has handled national and international projects, has 350+ clients. Its list of clients includes top 10 IT companies, 18 Fortune 500 companies, defence organizations, and other leading Indian companies.
A quality provider in the technical communications field provides unrivalled training that empowers individuals to simplify technology. Thus far, the institute has 5+ courses across seven-plus countries and has trained 2000+ students placing 1700+.
Technowrites has individual and corporate training. The online courses include technical writing, instructional design, DITA, content writing, proposal writing, resume writing, and interview preparation. Apart from training, the institute provides consultancy services and project case studies.
Salient Features:
Course Name: Diploma in Technical Communication
Duration of the course: Four months, approximately 150 hours.
Course Fee: INR 65,000/-
Batch/Mode: Classroom and virtual models.
Course Curriculum: The trainees receive a Technical
Communicator's starter kit and booklets curated by the Technowrites Team. The syllabus includes the following modules:
Communication Basics
Writing & Grammar
Technical writing and content writing theory, practices and processes
Content writing and technical writing tools
Technical writing and content writing project management
Freelancing module
There are mandatory assignments and exercises with roleplay lists and revision exercises. Further, there are advanced modules such as the Adobe FrameMaker, topic-based authoring, XML, DITA, CMS, WordPress, and Media Wiki, which trainees can opt for at additional fees.
There are other features that trainees can avail of, such as the perpetual membership of the Technowrites Students Group, course material on a pen drive, an interview trainer, revision exercises, and videos explaining the assignments and questionnaires.
A complete freelancing module gives the trainees a roadmap to get started, and the institute also assists with interviews and placements.
Contact Information:
Pune Training Center:
Second Floor, Bhawkar Bhavan,
31, K.B. Joshi Road,
Off University Road, Opp Hand-made Institute
Near Agriculture College, Shivaji Nagar
Pune-411005 India
Phone: +91 99232 09602
Technical Writing Course at Knowledge Buffer, Pune:
Another excellent institute for technical writing courses in Pune is the Knowledge Buffer. In terms of services, the institute offers technical writing and e-learning services. Within the training domain, it offers courses in technical writing, instructional design, Adobe FrameMaker, Adobe Captivate, e-publishing, DITA, XML and structured authoring, and many more.
There are certificate courses, diploma courses, postgraduate courses, and foundation courses. With offices across Chennai, Pune, and Hyderabad, Knowledge Buffer has a CEO and knowledge Guru who has more than 37 years of experience in the field.
The institute provides individual and corporate training. It has a job-oriented technical writing course and an online technical writing course.
Salient Features :
Course Name:

Job-oriented technical writing course
Online self-paced technical writing course.

Duration of the course:

60 hour spread over three months.
Self-paced.

Course Fee: The online course is $77, and the institute also has a dual diploma in technical writing and instructional design for $990.
Course Curriculum:

With hands-on exposure to various software tools, the job-oriented course is for anyone who wishes to become a technical writer. After an introduction, it covers types of technical writing, printing and publishing concepts, mechanics of writing, document development life cycle, software development life cycle, capability maturity model, etc. The curriculum includes everything from business proposals, user guides, and case studies to white papers.
The course also covers many vital tools with practice, projects, and certification.
The online course also has much the same syllabus, including lessons, assignments, reading recommendations, and projects with a certification.

The institute has free online demo sessions on weekdays.
Contact Information:
+91 44 79683098
+91 9840794961
Savitribai Phule Pune University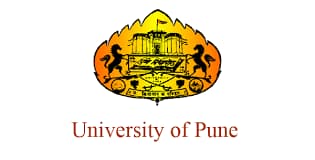 With demand for technical writers, several institutes have come up not just in Pune but pan India. One of the premier institutes of research and higher learning, the SPPU adopts a student-centric approach and offers courses that make the upcoming generations job-ready.
It offers in-demand undergraduate, postgraduate, diploma, and certificate courses in various streams. Established in 1949, this premier university is home to 40+ academic departments.
To create job-oriented courses for students, the Skill Development Centre of Savitribai Phule Pune University has now introduced technical writing courses in Pune.
The course is open to both English graduates and engineering students. The well-known SPPU has industry experts coming in as faculty and offering hands-on experiences to the trainees, making them job-ready.
Salient Features:
Course Name: Certificate Course in Technical Writing
Duration of the course: 60 hours spread across three months.
Course Fee: INR 5600/-
Contact Information:
Ganeshkhind Road,
Ganeshkhind,
Pune, Maharashtra-411007
Phone: 020 2569 0062
Are you scouring through other job-oriented courses? Digital marketing is another hot and in-demand job. Check out the Digital Marketing Master Course to know more.
Technical Writing Courses in Pune at Knowledge Labs:
Another organization that makes it in the list of the top technical writing courses in Pune is the Knowledge Labs. Masters of structured and non-structured documentation, the company provides services of technical writing, content writing, web designing, and multimedia, staffing, and HR solutions and training.
What better way to learn technical writing than from the service providers? Hence the course designed by Knowledge Labs is value-packed and highly structured. The course covers all technical writing formats, including installation guides, manuals, reference or getting started guides, white papers, research papers, and technical documentation.
Salient Features:
Course Name: Technical Communications Course
Duration of the course: The course is of 70 hours that extends across 12 weeks.
Course Fee: INR 25,000/-
Batch/Mode: Flexible with part-time, daily, or weekend batches available.
Course Curriculum: The entire syllabus has two major modules:

Module I is about defining technical writing, the purpose, the process, audience, clarity and readability, managing styles, maintaining document structure, developing the look, and deploying an effective review process.
Module II is about the learning tools, writing, presentation, authoring tools, capturing and integrating audio and videos, and capturing images and screenshots.

This high-quality course improves your grammar, writing skills and empowers you with the capability of handling assorted document forms.
The extensive hands-on training teaches you how to transform information into valuable, easy-to-understand knowledge.
Contact Information:
Shree Ganesh Leela Apartment
525/A, Near HP Petrol Pump,
Lakaki Road, Model Colony,
Shivajinagar Pune-411016
Phone#: 081371 69127
Technical Writing Courses in Pune at Classboat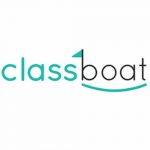 Classboat is an online and offline learning hub that offers numerous courses in diverse fields. The reskilling and upskilling platform helps individuals with their career exploration. It provides valuable courses in art and hobbies, bank exams, dance, coaching for kids, coaching for professional courses, spiritual courses, sports and fitness, and more.
Whether aviation, beauty, competitive exams or job training, Classboat has precisely the course you are looking for, connecting all passionate learners to the desired educators. With a motto of building skills to chase dreams, Classboat helps individuals do just that.
Make Technologies, a recruitment firm, provides technical writing courses in Pune on the Classboat platform.
Salient Features:
Course Name: Technical Writing Course
Course Curriculum: With a small batch size of only ten students, this is a beginner-intermediate expert level and includes the following modules:

Introduction
Grammar and styles
Introduction to style guides and templates
Introduction to DDLC and SDLC
Robohelp
Documentation approach

Learning from the experts, trainees have ample exposure to practice sessions that train them to take on their first tech writing job.
Classboat has the try and enrolls option, and hence you can visit the website and request a trial for the technical writing courses in Pune.
Some More Technical Writing Courses in Pune:
There are some more institutes without which the top technical writing courses in the Pune list are incomplete. These are Metapercept and Symbiosis Centre for Distance Learning.
Metapercept provides services and solutions in technical publications, software development, content management, business consulting, and more. At Metapercept, the basic course is classroom-based with the flexibility of weekday or weekend. The advanced technical writing course takes approximately 16 hours and with two-hour sessions either on weekdays or weekends.
For more in-depth information on the Metapercept technical writing courses in Pune, check out our blog on the Top 12 technical writing courses in Bangalore.
The Symbiosis Institute also offers technical writing courses in Pune, the Post Graduate Diploma in Technical Writing in Business Management.
For more information on this course, read through the Top 10 technical writing institutes in India.
Summarizing:
Whether you are looking at a shift in your career, want to restart your career, or take it up as a side hustle, technical writing is a very profitable skill to learn. The ideal career path begins as a junior technical writer, scaling up to the senior level. From there, there are pathways leading to becoming a project leader or even an editor. Once you gain sufficient experience, you can go higher up and manage and guide an entire team.
While the salary varies with position and the industry you are working for, the average base salary for a technical writer as per indeed.com is INR 502,266/annum. The freelancers supposedly earn much more as they can take up multiple projects at a time.
As per Ctrlsal.in the salary differs from city to city as well. In India, the remuneration is highest in Delhi, followed by Chennai, Bangalore, Mumbai, and Kolkata.
Ctrlsal.in also states that the average technical writer salary in Pune is INR 659,438/annum. Hence, Pune aspirants can right away take that plunge into this enriching and rewarding career. Without any second thoughts, find an institute, and enroll in the course to start your exciting journey of becoming a technical communicator.