Top 7 Technical Writing Courses in Hyderabad with Placements (Updated)
There is a growing demand for trained technical writers today. Are you from Hyderabad, aspiring to leverage this demand and learn all about technical writing? Here is just the information you need. We have, in this article, compiled a list of the best technical writing courses in Hyderabad. Read through for more information on technical writing and the institutes that offer value for money training in technical writing.

If you are not up for technical writing, consider the booming career of content writing. Take a look at the Top 8 Content Writing Courses in Hyderabad in 2021 (updated).
What is technical writing, and is there a growing demand for the same?
Technical writing is converting complex information, structuring, simplifying, and presenting it in a way that the target audience understands it. Technical writing includes manuals, user guides, online help files, reports, newsletters, scientific research papers, and so on.
Way different from regular content writing, technical documentation revolves around the use of technology for various products and processes.
Just like it is easy for a finance and commerce student to understand the nuances of the stock market and investments but difficult for the commoner, the same is with products and processes that use high-level technology. The common person finds it difficult to understand the tech jargon and the workings of a product or process. But unless the common person does not understand, the product/process cannot sustain in the market. Therein comes the technical writer.
A technical writer is not so much about creativity. It is about the ability to explain complex things simply, the ability to comprehend concepts and make others understand. Technical writing is an instructional way of writing.
Nonetheless, the job of a technical writer involves a lot of research and needs a lot of thought. Regarded as an art and science, it is the art of presenting things in a simplified manner and the science of research and structuring.
Currently, there is a great demand for a technical writing career in India. A lot many training institutes are leveraging on this demand and opening shops pan India. Many technical writing service providers themselves engage in training as well.
Particularly in recent times, there are a lot many job openings for various posts within the technical writing field, and India is seeing a boom in the technical writing domain.
Some Technical Writing Myths Busted:
Myth #1:  You need to be an engineer to qualify for the job of a technical writer.
Anyone who is not an engineer can qualify for the role of a technical writer as well. Graduates of any stream are eligible to become technical writers, but the catch here is you DO have to have a flair for things technical. If technology is not your strong point and you zone out or start yawning at the intricacies of the subject, then technical writing is not for you.
Myth #2: You need to be highly skilled and experienced to start a career in technical writing.
Many freshers and newbies have gone on to make excellent incomes from a career in technical writing. It is not essential that you already need to be a pro with experience in all possible tools to make your mark. The training courses are in place for that purpose. They will train you with the standard tools, and internships provide you with the experience. Hence do not fret if you do not have the knowledge or skills to back you. You can acquire both.
Myth #3: You need to have exemplary command of the English language to become a professional technical writer.
Not. While you do not need to have an excellent command of English, you do need decent language skills that and develop on it. If you are someone who understands tech inside-out but fails to communicate or express with clarity in words, in simple language, then technical writing is unfortunately not your cup of tea.
Myth #4: Technical writers only write.
As a technical writer, you have to have certain design sensibilities. The training will cover all of that and teach you about the various tools and style guides. As a technical writer, you have to be a pro at formatting, troubleshooting, updating existing content, and dealing with all sorts of technical illustrations. Bear in mind; no technical documentation is complete without illustrations.
Myth #5: Why the fuss when no one reads technical documentation?
Technical documentation is not a novel per se that people would be interested in reading as they are in fiction or non-fiction. But if no one reads them, why take the time and effort and invest money in making them?
People do not read encyclopedias, dictionaries, or even recipe books as a whole. They read them for references. People consult all of these writings as and when the need arises to retrieve information. Similarly, technical documentation is not a piece of writing that you can read at a stretch. It is more to look up information on the functioning of the product or service.
So yes, no one reads technical documentation, but they do consult it if they do not understand something or need information on it. Hence it is all the more important for a technical writer to Write Clear, Concise, and Coherent.
With a fair idea about what technical writing is all about and the myths busted, let us move on and list out the institutes that provide technical writing courses in Hyderabad.
IIM SKILLS
An institute with a stellar reputation, IIM SKILLS provides the best technical writing courses in Hyderabad. The success and reviews of the Content Writing Master Course and Digital Marketing Master Course are evidence enough about the training methodology at IIM SKILLS.
With a focus on bridging the industry skills gap, IIM SKILLS provides short-term skill up-gradation courses that are more practical and less of theory, providing extensive value for your money. Concentrating on the in-demand market skills, the institute comes up with online courses so that more people can access the wealth of information the institute has to share.
The institute has a highly organized and structured approach with a faculty with a minimum of 10+ years in the respective fields. The interactive online sessions leave no room for separate doubt clearing sessions as doubts get resolved on the spot, instantly.
Being mainly student-centric, IIM SKILLS provides lifetime access to all of its courses so that students can revisit important concepts long after they have graduated from the institute.
There is tremendous post-course support in the form of Facebook communities, wherein you can voice your opinions, get the guidance, and be privy to the views of like-minded people.
The Technical Writing Master Course is ideal for freshers as well as technical writers with some experience. It is a comprehensive course that covers A-Z aspects of technical writing, all at an affordable price.
Key Highlights:
Batch/Mode: Online Zoom sessions.
Course Curriculum: A high-quality and all-encompassing syllabus, it has modules covering:

Basic understanding of the role of a technical writer
Audience analysis, research, and writing
Creating flowcharts, diagrams, and schematics
Technical reports
Journals
DDLC and versioning
Conversational writing
Reviewing and publishing
API documentation
User manuals, application notes
Basic grammar formatting and effective writing
Medical writing and finally case studies.

Internship and Placement: The only institute offering you a month-long internship, the IIM SKILLS Technical Writing Master Course ensures you know how to use the knowledge gained before entering the job industry. Get the priceless opportunity to publish your first white paper and a scholarly article or your very first technical blog. The institute also offers placement assistance as a part of its post-training support.
Certification: All candidates receive the Master's certification upon course completion.
Course Name: Technical Writing Master Course
Duration of the course: 5 Weeks
Course Fee: INR 14,900 + taxes.
Contact Information:
IIM SKILLS (Co-Offiz) H B Twin Tower,
8th Floor, Max Hospital Building,
Netaji Subhash Place,
Pitampura New Delhi 110034
Email: [email protected]
Phone: + (91) 99 11 839503
Technical Writing Courses in Hyderabad at Confai Solutions:
Confai Solutions is one of the best places to learn technical writing courses in Hyderabad. It is a private limited company that provides technical writing services, web development, software, and mobile apps. It has also won the international award for excellence and has experience across countries and industries.
Having handled many clients, small and big, including Fortune 500 companies, Confai knows technical writing inside out. It has one of the most experienced and talented teams of technical writers. The company not just provides technical writing services and solutions but also training.
At Confai, you will get to learn from world-class trainers, get skilled and certified. The faculty has decades of experience and exposure to international clients and projects. The certification you receive also holds global value. The company has various programs for aspiring technical writers, such as:
Diploma in technical writing
DITA certification course (Beginners, one month with placement assistance).
API Documentation certification course (Beginners, one month with placement assistance).
Course on Authoring Tools (Each course/tool is one-week with a certification in a specific tool).
Advanced writing skills for technical writers (Experienced, one-week program focusing on improving writing and editing skills).
Diagrams and graphic tools for technical writers-certification course (Beginners, one week with certification in graphic tools).
Managing technical writing department (senior technical writers in a leadership position, one week).
Automating documentation process (Anyone interested in software development, three weeks for each tool and learn to make plugins that enhance tools and their productivity).
We will explore the Diploma in a technical writing course at Confai Solutions.
Key Highlights:
Course Name: Diploma in technical writing
Duration of the course: It is a four-week course with 20 working days and each session of approximately one and a half hours.
Course Fee: INR 17700 (15000 + GST).
Batch/Mode: The training is online through web conferencing tools. It is live and interactive with an instructor.
Course Curriculum: The entire syllabus spreads over five modules which are:

Introduction to technical writing, which includes defining and categorizing technical documents, formats, the psychology of written communication, DITA and single-sourcing concept, and three views of documents.
Document development lifecycle will cover generic development life cycle, phases of document development, user and task analysis, structuring, designing, and document testing.
Technical writing style issues cover principles of effective technical writing, style issues, and editing.
Presentation and drawing tools which will teach you about graphics for technical writers, Visio, and SnagIT.
Authoring tools that cover essential tools of RoboHelp, Advanced MS word, and FrameMaker.

The training is hands-on, and trainees have to complete tasks and exercises to develop their skills. There are individual doubt sessions during which they can resolve any doubts. Assignments are also a part of the training.
The mentors have an in-depth understanding of not just tools and resources but the how and why of documentation and their projects to make sure trainees are ready for the real-world experience.
Placement: Confai guides its students and provides career assistance.
Certification: Upon completing the course and assignments, candidates will get the diploma certification in technical writing.
Contact Information:
C Block Maheshwari Towers, Road Number 1,
Banjara Hills, Hyderabad, Telangana-500034
Phone: 090007 64097
Technical Writing Courses in Hyderabad at Author Tech
Formerly the Institute of Technical Writing, Author Tech is into training and documentation services since 2007. Into content writing, technical writing, outsourcing, and consulting, the institute also provides corporate training and technical writing courses in Hyderabad.
Specialists in organizing information and presenting it in a structured way for maximum effect, Author Tech is an excellent place for technical writing solutions and training. Being service providers themselves, they know the nuances of the field and have a team that impressively imparts knowledge.
Whether you aspire to learn how to create reports, user guides, reference manuals, configuration guides, tutorials, or installation manuals, Author Tech will help you understand and ace the technical writing career. The founder himself has eight-plus years of experience in technical writing and shares his case studies through innovative training methodologies.
The Author Tech courses are tailored for specific needs, interactive, and practical. With out-of-the-box examples and consistent exercises, Author Tech ensures trainees use the knowledge-practice-reinforcement approach to master the technical writing process.
Key Highlights:
Course Name: Technical Writing Training
Course Curriculum: The syllabus covers all the latest tools and topics in-depth. Trainees can learn any three types of technical documentation from level zero, so they understand the structure and format of various technical documents.
The syllabus includes Style guides, MS Word 2010, MS Visio 2010, SnagIT 11, FrameMaker 11, RoboHelp 10, and XML basics.
The company also has self-learning training on technical writing where candidates get all training materials in the form of soft copy and video tutorials.
Contact Information:
Plot No. 21, G Block Colony,
Behind Ushodaya,
Super Market, Dr AS Rao Nagar,
Hyderabad 500062.
Mobile: +91 9052665009
MindMajix for technical writing courses in Hyderabad: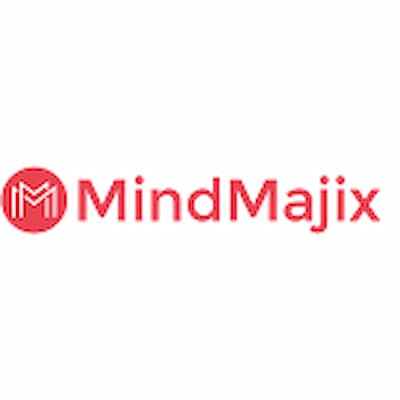 The global online training platform of MindMajix has an array of courses that help working professionals up-skill and upgrade their competencies. A live interactive e-learning platform, MindMajix offers professional online education to individuals and companies in DevOps, business analytics, Amazon web services, IT service, Big Data, Python, and so on. Of the many courses, it also offers technical writing courses in Hyderabad.
With MindMajix, you can learn online from expert and certified trainers who are passionate about teaching. MindMajix understands the importance and power of visuals, and the courses have a blend of audio and videos that are self-explanatory. You can access professional courses on the go that come with trusted certifications and add value to your skillset.
Key Highlights:
Course Name: Technical Writing Training
Duration of the course: 30 hours of instructor-led training and 20 hours of lab sessions.
Batch/Mode: Flexible schedule with 24* 7-lifetime support. The course is available as self-paced e-learning, live online, and corporate training. Also, there is fast-track, weekend, and weekday flexibility.
Course Curriculum: The syllabus has modules that cover:

Introduction to core concepts of writing
Keyword stuffing
Role of grammar in writing
Proofreading strategies and modules
Scope of technical content writing
Role of content in a business
Principles of writing quality content
Word limit defining and meta description concepts

The training is inclusive of career counselling, mock exams, practice test, and interview questions.
All candidates must work on two industry-based projects at the end of the course to test their knowledge of technical writing. It ensures hands-on expertise and the projects are in line with the curriculum.
There are technical writing training demos for those who want to opt for self-paced learning and demo sessions for those who wish to take up the live online training.
Contact Information:
Ecohouse Building,
Nagarjuna Hills, Panjagutta
Hyderabad Telangana 500082
Phone: +91 924 633 3245
Learners Spot, Hyderabad:
Learners Spot is yet another institute to learn technical writing courses in Hyderabad. The institute trains on tools and techniques essential for a technical writer and provides online and classroom sessions.
Key Highlights:
Course Name: Technical Writing Course
Duration of the course: Six weekends (Saturdays and Sundays)
Batch/Mode: Online and classroom sessions are available.
Course Curriculum: The syllabus covers a variety of document types and uses industry-standard software. It includes:

MS Word
Adobe RoboHelp
SnagIt
Adobe Captivate
Personal development and interview skills
Adobe FrameMaker

The course not only enhances individual communication skills but also writing skills. The institute also guides you with interview skills, helping you find the ideal technical writer's job.
Contact Information:
Flat No 503, M Q Pride Apartment,
Salarjung Colony-Toli Chowki,
Hyderabad, India – 500008
Phone: 083094 99009
Some more Technical Writing Courses in Hyderabad:
TechTotal Soft Systems Private Limited is a renowned name for technical writing courses in Hyderabad. With offices in Bangalore and Hyderabad, it is one of the few organizations in India providing professional training in technical documentation.
The TechTotal online training is appropriate for candidates who aspire to become technical writers and want an online course that suits their requirements. The institute provides highly focused in-person training with experts taking you through the course in great depth.
The dynamic sessions, immediate feedback, flexible schedules, affordability, and assessments for hands-on learning all make TechTotal one of the ideal choices.
Read more about the course curriculum and features in our article, Top 12 Technical Writing Courses in Bangalore.
Contact Information:
Corporate Headquarters:
TechTotal Soft Systems Private Limited
#8-2-150, TechTotal Hub Buildings,
Srinagar Colony, Panjagutta,
Hyderabad-82, India.
Phone: +91-40-23742145 / 9989699562
Wrapping Up:
In conclusion, technical writing is a promising and rewarding career right now and in the foreseeable future. With more and more new products and processes coming up every single day, the need and demand for technical writers will only increase.
Though a formal course is of paramount importance to become a skilled professional, there are certain things that you can practice on your own without the help of expert mentors.
For one, cultivate the habit of writing; instructional writing is even better. If you already are in the habit of researching, drafting, writing, and editing, you can concentrate on learning about the tools and software routinely used in technical writing.
When writing, focus on keeping it simple yet straightforward. Clarity is essential in technical writing as anything vague or incomprehensible will make your technical documentation less appealing, readable, or understandable.
Keeping the main idea on top, easy-to-understand sentences, using a normal word order of subject-verb-object, using active voice and repetition for emphasis are some points worth incorporating and practising. Avoiding wordiness and redundancy, choosing a tone, and writing with a target audience in mind is also equally important.
With the above points in mind, your technical documentation can never go wrong. The end goal is to help readers understand without the help of dictionaries or glossaries.
Writing for an audience who has absolutely no tech knowledge can be a challenging task for someone very good with technology. The key here is to write as if you are teaching someone how to use a product or process without using technical words and terms. Make them feel at ease with the product or process, so they are confident to use it.
Sign up today for a technical writing course and enjoy an enriching career.