Are you exhausted from the 9 to 5 Job? Are you planning for a Job Change? Are you looking for Online Courses? Are you surfing for SEO Courses? Do you wish to learn about the organizations offering SEO Courses in Kochi? This article will resolve all the riddles.

What is SEO?
SEO stands for Search Engine Optimization. SEO is nothing by improving the quality and quantity of browsing. It is all about getting displayed easily and on the Top in the search results. Search Engine Optimization(SEO) is used by Organizations to optimize the visibility of their Website in search engines.
Companies hire SEO Experts due to changes in the Computer Programmed Algorithms to get a clear picture of the targeted audience. Search Engines like Google, Bing, Facebook Search, Yahoo, etc use various algorithms and make continuous changes to them.
In order to understand how these search engines work Companies hire SEO at different levels so that their websites appear on the Top in Google Search Results.
Recommended Read: Top SEO Trends To Ace SERP rankings
Types of SEO
SEO is used as the powerful Key ingredient nowadays to get optimum results. Here are the types of SEO you can use to get a favorable outcome.
1. Technical SEO
Technical SEO as the name suggests is the Technical parameter that affects the visibility of a website in the Search Engines. The main motive of this SEO is to ensure that the search engine crawls to the Index Page of the Website without much trouble.
The important Technical SEO guidelines are :
Check the robots.txt for better access to your website.
Optimizes your Site and URL Structure.
Find and fix the crawls under Coverage Report
Follows SEO friendly Web design
Creates website that accesses fast on Desktop as well as Mobiles.
2. On-Page SEO
On-Page SEO is to make browsing friendly for the search engines as well as the users. This SEO emphasizes optimizing the Content on your website. It includes Headers, Titles, Images, Keywords, subheadings, etc. If the search engines have a proper understanding of your website it might pop up in the Top searches by fetching the relevant keyword searched at the User's end.
3. Off-Page SEO
Off-Page SEO is mostly link building. In order to increase the accessibility of the website link building is used to obtain links from other trustworthy websites. This practice helps to improve traffic and generate income. But before using it please make sure that the links used by you are from durable sources.
Besides using backlinks brand promotion is also a way to encourage traffic on the website by indulging in conversations at various social media sites and forums.
4. Local SEO
Local SEO is mainly suited for Local Businesses only. It mainly takes into consideration the visibility of a particular area and promotes its products. In order to use this SEO create a Google My Business Account. Make sure to add your Business Name, Address, Contact details on all the pages of your website.
5. E-Commerce SEO
E-Commerce SEO is complex in nature as it is a huge Industry. Optimization of online shop starts with Home Page and Category Pages. Optimization of Products is mainly based on the results of Keyword research. It helps to promote the store on Social Media networks. One can start and create a blog on the products and how can they help people to solve their problems.
Recommended Read: Digital Marketing Courses in Kochi
Advantages of SEO Courses in Kochi
Kochi, being an integral part of India's highest literacy ranked state Kerala, therefore, making it obvious that the youth is shifted to Online Courses post the Pandemic. Kochi is known as the Financial, Commercial, and Industrial Capital of Kerala. It ranks as the Highest GDP as well as the highest per Capita GDP in the state.
Kochi is the home of many Multinational Companies and Industrial Parks. Kochi is recognized as one of the seventeenth major Industrial cities of India by the World Bank Group. As Kochi is the epicenter of IT Hub due to the Investment of MNC's and its highest literacy rate it is swiftly driving to digital marketing ventures as well.
The competition in the Education Industry leads the Institutes to provide better learning of the Digital World thereby motivating candidates to opt for SEO Courses in Kochi.
Salary Scale and Job Profiles in SEO
The boom in the E-Commerce Industry and growth of the Digital Penetration in India have increased the demand for skilled Digital Marketing professionals. As a result of which the value of SEO professionals is increasing day by day and so are their salaries. Let's have a look at the salary scale and different Job Profiles in SEO.
 Job opportunities after SEO Courses in Kochi.
SEO Trainee
SEO Trainee is the ground-level job among the Search Engine Optimization domain. They work under the supervision of SEO Executives. Their main tasks are as follows.
Keyword Planning
Keyword Research in accordance with the requirement of the Business.
Tracking SEO metrics weekly or fortnightly and reporting to the SEO Executive,
To bring innovative ideas to the table to increase the visibility of the website.
Average Pay Scale: Rs.96, 000-1, 44,000 per annum
SEO Trainer
SEO Trainer as the name implies trains the SEO Trainee. They teach them the basic concepts of SEO as how to design attractive content for SEO, how to map social media with SEO, and how to use SEO tools and monitor the same.
The key tasks of the Trainer are as below:
Providing training to the Subordinates about SEO principles.
Resolve the doubts during training sessions.
Provide practical knowledge by designing assignments for the Team and delivering live video lectures.
Average Pay Scale: Rs. 6, 00,000- 8, 40,000 per annum
SEO Analyst
SEO Analyst is an expert in identifying the trending Keywords and creating quality content for the website that is user-friendly and easily accessible by the people as well as Search Engines. SEO Analyst optimizes Landing pages for users and search engines to rank higher and perform better each day.
The Key responsibilities of an SEO Analyst are as follows:
To think and implement SEO Strategies.
To track metrics and to analyze regularly to improve the project.
To implement the right SEO tools and keyword research
To provide recommendations in case of loopholes while web designing for content development.
Average Pay Scale: Rs. 2, 40,000-3, 24,000 per annum
SEO Strategist
SEO Strategist analyzes reviews and implements the changes required for website optimization. They try various combinations of SEO practices and strategies to boost website visibility. The strategist works with the Analyst to implement the suggestions he/she provides.
The Primary tasks of SEO Strategist are:
To implement strategies to tackle errors.
To report the performance of the campaign to the supervisor.
To prepare detailed strategy reports.
To find powerful keywords to attract Traffic.
Average Pay Scale: Rs.3, 00,000-3, 60,000 per annum
SEO Consultant
SEO Consultant is more like a third party advisor who consults the Organization. The SEO Consultant must hold experience in the Industry as they must have a wide knowledge of various SEO tools so that they can give efficient solutions to the challenges faced by the company.
The main responsibilities of an SEO Consultant are:
Prepare and share reports on day to day basis.
To collaborate with developers as well as web designers and advice in case of changes required in SEO.
To develop a harmonious relationship with the clients.
To monitor key APIs and take necessary steps to improve them.
Average Pay Scale: Rs. 3, 30,000-3, 60,000 per annum
SEO Manager
SEO Manager plays an important role in coordinating and implementing SEO and SEM (Search Engine Marketing) programs for clients. They manage offsite and onsite organization projects. SEO Managers are highly paid amongst the SEO domain.
The Major tasks of SEO Manager are:
To execute SEO campaigns to improve website leads.
To analyze and report the performance of campaigns.
To track KPIs and fill the content gap in order to improve the optimization.
To guide the Team with their extraordinary communication skills and bring resolutions to fix problems.
Average pay scale: Rs. 3, 60,000-5, 40,000 per annum
SEO Director
Just like the Director of a Hollywood movie or the captain of the ship is the SEO Director.SEO Director sets goals to be achieved. They plan the strategies of the SEO Campaigns keeping in mind the outcome of the previous campaigns. SEO Directors administer the overall functioning of the SEO Department.
The primary duties of SEO Director are:
To ensure that the strategies are in line with the goal of the business.
To monitor the Industry trends and news and encourage the Team to discuss, share and implement innovative ideas to improve their knowledge.
To collaborate with stakeholders for inter-team projects.
To review the content on a regular basis to identify new opportunities and provide solutions to improve the performance.
Average Pay Scale: Rs.9, 60,000-18, 00,000 per annum
Recommended Read: SEO Courses in Coimbatore
Average Salary of SEO in India
The average SEO Salary in India is Rs. 237156 based on different factors like Cities, Company size, and revenue, on the candidate's skills and past performances.
Why should you choose SEO as a career?
With the increasing demand for Digital marketing every passing day more and more companies are adopting digital mediums so SEO is unavoidable. It provides flexible work timings as you can work from anywhere. You can opt for a full-time job or work as a freelancer as well. Most importantly it does not require any specific Degree.
You can join Digital Marketing Course after any graduate or undergraduate degree and work as SEO. SEO is the fastest growing industry thus it has a bright future. Since the World is going to Gaga about SEO courses.
Let me give you information about the Top 5 institutes providing SEO Courses in Kochi.
Rank #1. SEO Courses in Kochi
1. IIM Skills
IIM Skills is one of the most renowned Institutes amongst the online learning platforms. It focuses on developing skills along with education. It provides training to all aged group people to upgrade their skills. The Advanced SEO Course will help you to up-skill yourself.
The reputable Institute offers SEO Courses in Kochi as well. IIM Skills provide all the Courses online making it convenient to attend the classes from Home. So if you are a housewife it is definitely your cup of Tea. As far as working women or professionals are concerned the institute provides weekdays and weekend batches as well making it accessible for all.
IIM Skills' Online SEO Course not only provides online classes but also gives practical training through weekly assignments to improve the skills of the candidates.
Advanced Search Engine Optimization Course
4 Weeks SEO Training along with 8 Weeks Paid Internship
16 Hours Live Classes
Practical Assignments
Weekly Assignments
Free Tools worth 20K
Pro Training with 2 Live projects
Guaranteed Paid Internship
100% Placement Support
Certification from IIM Skills
What do you get in SEO Training?
Two months paid internship long with Incentive training.
Start your Career as a Search Engine Optimization Expert.
Begin your SEO Agency
Learn the nuances of SEO and online Publishing.
Letter of Recommendation
300+ Placement Support
Complete Interview Support
Lifetime support with Post Training Mentorship.
Skills you will acquire
Analytical Mindset and Critical Thinking: Master the art of analyzing, recognizing, and solving problems, as well as quantifying success. Develop your critical thinking skills and make decisions based on data and logic.
Research: One of the most important skills you'll learn is how to conduct thorough research on any issue in order to stay ahead of the competition. You can establish a solid, research-based SEO strategy by conducting extensive keyword research.
Comprehension of the English Language: Learn how to write SEO-friendly content for social media marketing, blogs, and copywriting.
Technical: Earn an HTML and CSS degree that will enable you to work as a tech-savvy SEO specialist.
Data: You'll learn how to turn data into meaningful, actionable insights, not merely extract it.
Adaptability: You'll learn to stay on top of things.
Other Courses
Rank #2. SEO Courses in Kochi
2. Udemy
Udemy has approximately 175K courses and 644M+ students enrolled in them. The organization serves over 9500 business customers, and the technical courses enable businesses, governments, and non-profits to achieve greater success by putting learning at the center of their strategy.
Advance Learning of SEO at Udemy
The basics of SEO guide you through the process of improving your website's visibility and search engine ranking.
Acquire Knowledge about Google and Bing ranking.
Learn about how to use the Keyword research tools efficiently.
Work on a Keyword Strategy
Establish a Domain Strategy
To try your hands on On-Page Optimization
Training on how to choose the right content.
Learn about the needs of Search Engines.
Act like a Search Engine.
Advantages of taking up an SEO Course with Udemy
To learn search engines like Google and Bing thoroughly.
Implement Keyword Strategy
Create a Domain Strategy
Think like a search engine.
Recommended Read: SEO Courses in Bangalore
Rank #3. SEO Courses in Kochi
3. Nestsoft
Nestsoft Technologies was founded in 1997, has established itself as a leader in offering cutting-edge IT solutions. Over the years, Nest soft Technologies has provided SEO services to a large number of reputable firms both within and beyond India.
Nestsoft has over 1000 customers from India, the United Kingdom, the United States, Oman, and South Africa. The SEO Courses at Nestsoft include Search Engine Marketing Research, Pay per click (PPC) campaigns, Webmaster tools, Analytics Setup & Monitoring, Robots.txt Optimization, SEO Content writing, Quality link building, and so on.
Scope and Prospects for a Career
Learning SEO might help you start your own business or freelance.
To pursue a profession in web design and digital marketing SEO knowledge is required.
Every organization requires an SEO expert, so you can count on work.
SEO can be utilized to expand your company's reach and outperform competitors in the field.
Confidently design websites for clients and assist them in getting the most out of them.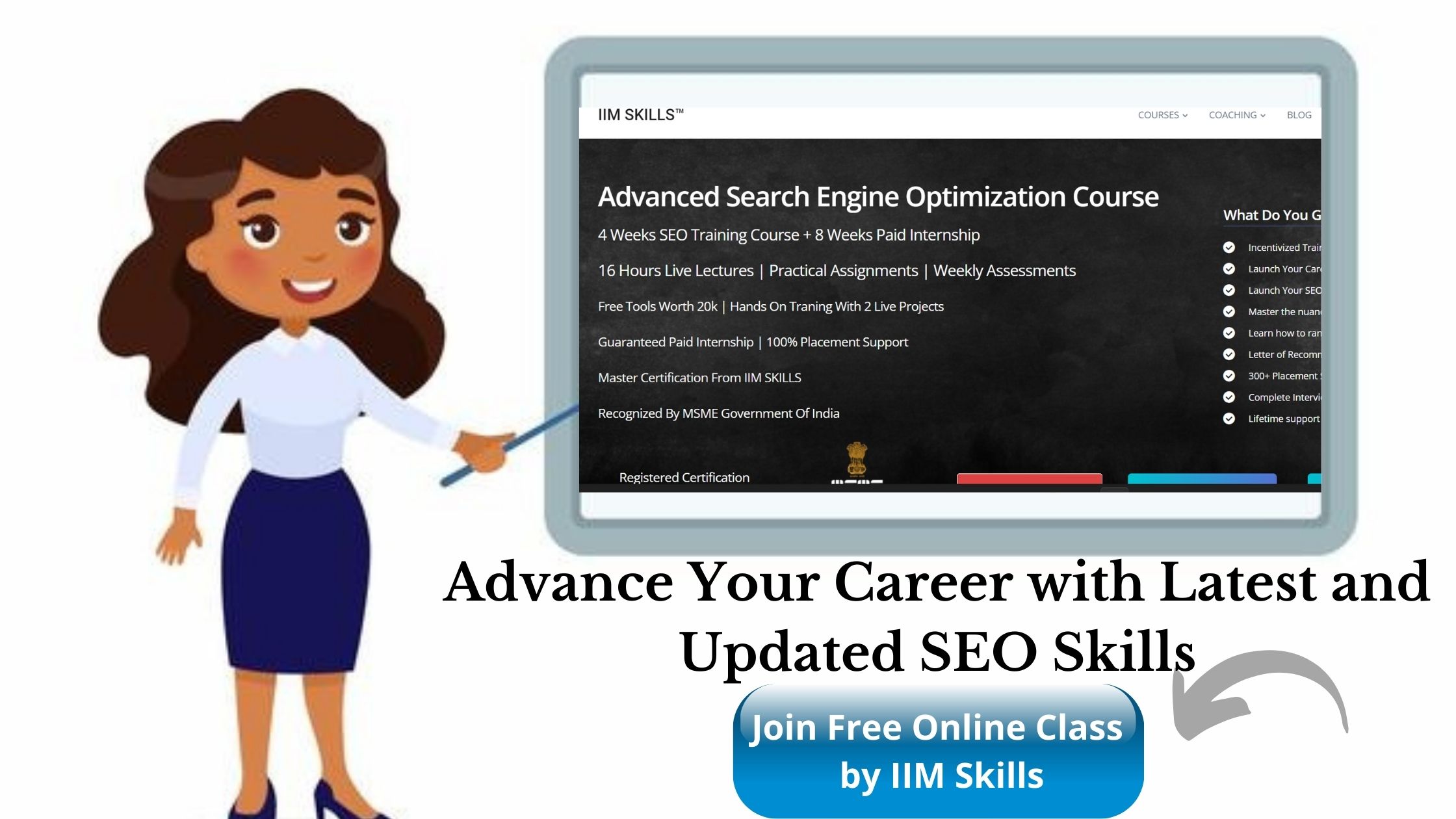 Features of SEO Courses in Kochi at Nestsoft
Live projects are used to provide practical instruction in digital marketing.
The best SEO certification course.
Web designers, corporations, and students all benefit from training to help them get started in their careers.
The training includes placement assistance.
Provide a strong theoretical and practical understanding of project management.
100% placement with on-the-job training.
Rank #4. SEO Courses in Kochi
4. UBL Academy
UBL Academy is an agency Located in Ernakulum (Kerala) and Dubai.  With the goal of assisting businesses in growing and prospering, UBL concentrates on areas like Visual media, business setup services, business centers, digital marketing, audit and accounting, tours and travels, commercial real estate, events, and online classifieds are some of our areas of expertise. Thus, UBL Academy is amongst the most searched SEO Courses in Kochi.
Features of SEO Courses in Kochi at UBL academy
The module introduces essential terms and concepts in SEO and provides marketing professionals with the technical knowledge, expertise, and insight to develop and manage an effective SEO strategy.
The SEO training course is ideal for anyone new to digital marketing or looking to boost their website's visibility or traffic through online channels.
To learn about a variety of specialized tools that can assist regular search engines in finding, viewing, and rating WebPages.
If you plan to employ SEO as a third party, UBL Academy provides SEO training in Kochi that will help you communicate with them more effectively.
Recommended Read: SEO Courses in Delhi
Rank #5. SEO Courses in Kochi
5. Henry Harvin Education
Henry Harvin is a globally recognized EdTech company with a customer base in over 97 Countries based in the United States and India. The Business Vertical at Henry Harvin Education includes Public Programs, College Programs, Skill Development Programs, And E-Book Consulting Services & Assessments. Henry Harvin is known for its 200+ Programs for upskilling and re-skilling as an Online University.
Advanced Search Engine Optimization Course
The advanced SEO Course at Henry Harvin helps will the candidate to learn how to increase the required Traffic on the Website. To identify SEO Metrics and validate, implement and report results to your clients as well as stakeholders. Henry Harvins' SEO Course is amongst the most searched SEO courses in Kochi.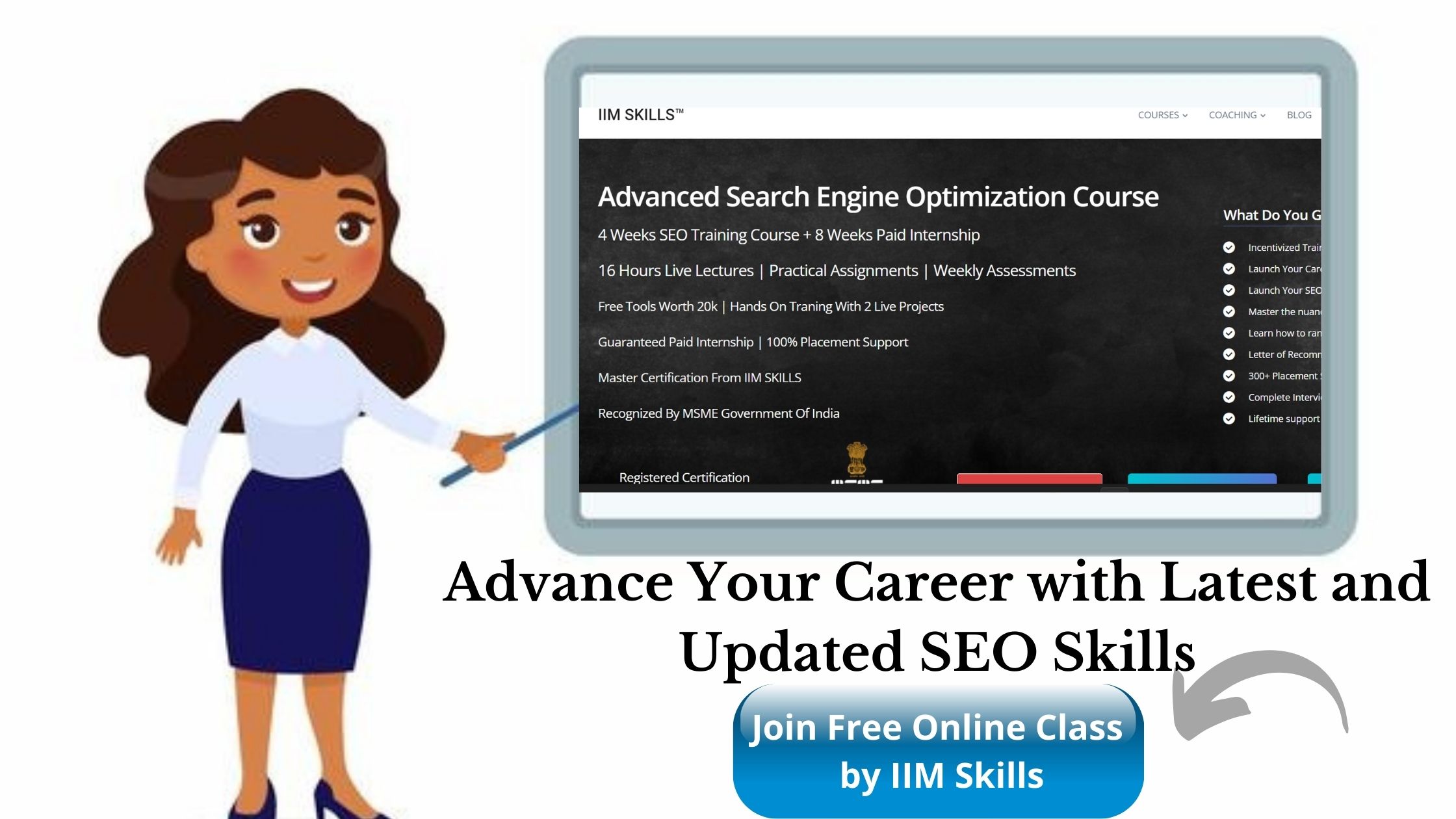 Advantages of Learning
Optimize and maintain your website effectively.
Make a keyword list and look at long and short-tail keywords.
Manage Keywords and Plan Keywords for Trends and Cycles
Conduct competitive analysis and develop a marketing strategy as a result.
Backlinks should be built through social networks and social media websites.
Learn about the Seven Link-Building Methods.
Make a marketing strategy and manage your company listing.
Analyze Reports and take necessary steps to boost your SEO.
Awards Won by Henry Harvin Education
Winner of the Top Corporate Training Award, as well as the Game-Based Learning Company of the Under-40 Business World Award.
Reviews: Around 1400+ Google Reviews and 200+ YouTube Testimonials with 4.5+ Ratings Go abroad, Trust pilot, Go Overseas, and other sites have given it a rating.
Career Benefits
Become eligible for a job as an SEO Specialist, which requires a tough background.
With a shortage in talent, bridge the gap of thousands of unfilled high-paying jobs in the digital marketing industry.
As a businessperson, make efficient and perfect decisions regarding the flow of commodities.
As a substantial SEO Specialist, you can become a beneficial asset to a corporation.
Describe all Search Engine Optimization features in a full Business Scenario.
FAQs
1. What is SEO? Why is it necessary to learn?
SEO stands for Search Engine Optimization. For the proper functioning of a large website, SEO is used. With the help of SEO, the Companies can increase the Visibility of the websites and can help them rank on the top in Google Searches thereby directly increasing traffic and generating income.
2. How much can a Freelance SEO Earn?
In 2018, the typical SEO expert made $81,103, an increase from 2017. Each month, agencies and freelancers earn an average of $1,779 per client, up to $109 in a year. The average hourly rate for freelance and agency SEOs is $119.
3. Is SEO good as a Career Option?
SEO is growing at a fast pace in this digital world. As more and more companies are thriving digitally SEO has more scope in the coming 5 years to be the primary option people can opt for as a Career. Also, you don't need any degrees and you can learn SEO Courses in a short span of time.
4. Do we get any Certification in SEO?
Many Institutes provide Online SEO Training followed by SEO Certification. To name a few Hub spot's SEO Training Course, Content Marketing Certification, Inbound Marketing Certification, etc.
Conclusion:
In this fast-moving world where every company is shifting to digital platforms, SEO Courses will be needed as a basic qualification in the near future. In order to get a clear understanding of the subject, Online SEO Courses should be adopted. It will help to learn Keyword research and management. On-page and Off-Page Optimization, Link Building, SEO analytics, and so on.