The following article sheds some light on various business accounting and taxation courses in Mangalore. The courses in Business Accounting and Taxation aim to provide students with the basic knowledge of accounting concepts, taxation, wage policies, and the in-built disciplines of economics. Whether you are planning for a career in accounting, finance, or taxation, the BAT courses in Mangalore are designed to familiarize you with the fundamentals of three central aspects of business: business, accounting, and taxation.

A BAT course comes with a sliver of in-depth knowledge about various intricacies involved in the fields of accounting and finance. Pursuing a bat course could give you essential knowledge and skills to run a business that spans different departments in sales, accounting, and taxation.
A BAT course opens up pathways for graduates to land higher-paying jobs with better prospects since it provides candidates with in-depth insights into Taxation, Financing, Auditing, Analysts, Indirect Taxation, and much more. 
Before we go deeper in the course let's see what Business accounting and taxation mean:
The systematic recording, evaluation, analysis, and presentation of financial data is known as business accounting. A single individual can handle accounting in a small organization or multiple teams in giant corporations. Accounting is how a company keeps track of its finances.
When a taxing authority, usually a government, levies or imposes a financial responsibility on its citizens or residents, this is referred to as taxation. The primary purpose behind taxation is to generate revenue that can be used for the country's benefit.
The Business Accounting and Taxation courses in Mangalore aim to provide students with a foundational understanding of accounting concepts, taxation, payroll rules, and economics. A BAT training can provide you with the necessary information and skills to manage an organization that spans various divisions such as sales, accounting, and taxation.
It is critical to understand the concepts of business accounting and taxation, which are central to this curriculum, to comprehend what this course entails. So let's get started and see what the course's essential aspects are.
What Are the Eligibility Criteria for Doing a Business Accounting and Taxation Course in Mangalore?
Before enrolling for the course, you need to keep in mind a few points such as :
One of the most crucial requirements for taking BAT courses in Mangalore is basic computer expertise. Because most application-based concepts, such as tally, involve the use of a computer, each student should have a basic understanding of how to use one.
Secondly, courses like Business Accounting Taxation fall under business streams undertaken by students who are doing bachelor's degrees in it. Students of commerce fields generally opt for this course since they typically have a better understanding of the concepts involved. 
Their courses are designed for students who are done with graduation and are ready for further finance & accounting course. The certificate course on Financial Accounting & Taxation is designed to impart comprehensive knowledge to students of niche fields in finance and taxation to apply it to practice in their careers. 
When taken post-graduation, Certificate Course in Finance Accounting and Taxation programs create a plus edge for students, who can choose their niche fields of finance, taxation, international and domestic taxes, Indian economy, etc.
Students usually choose to take this course after graduation to build better knowledge about accounting and taxation and select their areas of interest for further studies. Certification programs give students opportunities to work in areas surrounding taxation, accounting, finance, marketing, and more.
What Is the Significance of Doing Business Accounting and Taxation Courses in Mangalore?
With an increasing number of taxes and the lack of experts in this field to carry the scheme and understand its application across various fields, these courses are considered to set the platform for students inclined toward an accounting career. It is a wonderful short-term program for commerce and non-commerce students and one of the best short-term courses after BCom.
 These are strictly employment-oriented courses meant for students looking to join either the Accounts Department or Taxation Division or any related fields. BAT graduates are hired by Genpact, Adobe, Bajaj, and other employees.
They cover basic principles of both financial and managerial accounting, emphasizing how the information in the books is used by owners, managers, and other stakeholders.
The courses offered are designed by experts in the field, providing hands-on accounting instruction equipped with current accounting software.ERP software, MIS reporting, SAP,

Quickbooks

, audits, learning about payroll, Goods and Services Tax, and so on are some of the essential parts of a business accounting and taxation course.
The practical sessions with the proper online work on taxes would help students gain the right knowledge of the Indian tax regime, basics and principles of accounting and taxation, GST calculation, VAT systems, and the various other taxation-related brackets.
The courses in accounting and business taxation are available with updated chapters and modules as per the latest industry standards and enable individuals to tackle real-world business problems. The BAT course teaches students about technological accounting systems such as System Application Product (SAP) and aims to train them on par with credentialed CAs and MBAs.
Also Read: Online Financial Modeling Courses
What Are the Scope and Career Opportunities After Completing Business Accounting and Taxation Courses in Mangalore?
With a combined degree in Business Accounting and Taxation, you can pursue a variety of career options. You can choose from a variety of job opportunities in both the public and private sectors. A BAT program also offers students, financial industry knowledge, encouraging a variety of different skills in them. In addition to seeking the profile of a tax accountant, the following are other acceptable career paths for a BAT course graduate:
Accounts Executive 

Deputy General Manager

 Lecturer 

Analyst or Senior Associate

Assistant or Senior Manager Accounts
Different Roles of Accountants:
A Tax Accountant is a profitable and highly rewarding choice to consider after completing a BAT education. 

The primary functions and responsibilities of a Tax Accountant are outlined below:

Provides the company with the most significant business ideas, investment prospects, and various other advantageous tactics.

Responsible for filing and submitting the financial year's tax paperwork.

Calculates and ensures that the group's or organization's revenue tax returns are paid on time.

Provides financial and tax management advice to the company's board of directors.
The Following Is the List of Institutions Offering Business Accounting and Taxation Courses in Mangalore:
Rank# 1. BAT Courses in Mangalore
1. IIM Skills:
In 2015, IIM Skills began its journey. It is now regarded as one of the top online education platforms offering high-quality instruction by the most experienced trainers in their disciplines. They also provide additional assistance to their students through interactions and question-and-answer sessions. Their business accounting and taxation courses in Bangalore and Mangalore are considered excellent training among others.
The duration of the course is four months with 120+ hours of lectures and 60+ hours of practical training.
Various Modules Undertaken in the BAT Course:
Tally Advanced Accounting

Business Accounting

GST Fundamentals

Tally's GST

GST registration

TDS Basics TDS in Tally

e-filing for TDS/TCS

Payroll basics

Tally for Payroll

Tally Basics for Income Tax

Advance Excel

MIS reporting and financials Income tax e-filing

Tally ERP 9 and Tally prime advance
Advantages of Doing Business Accounting and Taxation Course in Mangalore:
You will learn about all of the tools used in the financial sector. During this course, you will be introduced to some of the most advanced technology. After completing the course and passing the examination, each student will receive a certificate. The pupils would be instructed by an expert who has extensive experience in their particular instruction fields.
Each person taking this course will gain practical experience through their practical assignments. As it is a professional course, the practical aspect is more important than the theoretical one. All students who are interested in the internship program are given the opportunity. Every student receives support with their placement. The institute's flexible classes make it student-friendly. Every student can schedule their classes during the week or on the weekends.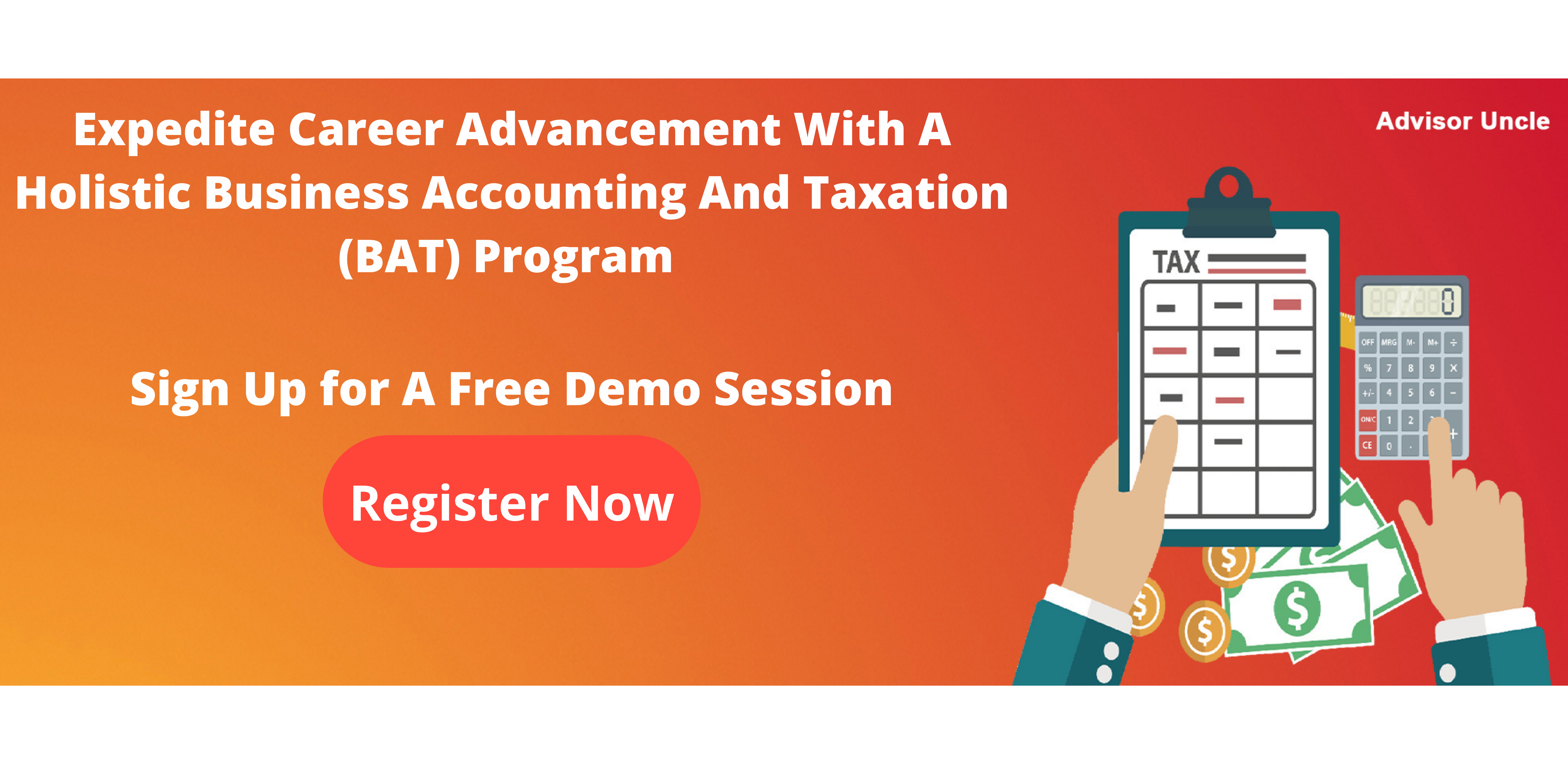 More Professional Courses from IIM SKILLS
Rank# 2. BAT Courses in Mangalore
2. ICA:
ICA provides technologically advanced education to ensure that each student is updated. One of their main course is the BAT course, in which they offer a hands-on training approach. Their program is designed for anyone interested in pursuing a career in accounting or finance. The duration of the course is 6 to 12 months. The teaching method is Classroom/ offline based.
The following are the modules undertaken in ICA :
Applications for Business Computers

Financial statements 

Payroll accounting for businesses

GST and direct taxation

GST in Tally ERP 9.0

Quick Guides

SAP-FICO
 Advantages of doing Business Accounting and Taxation Courses in Mangalore: 
They provide an excellent infrastructure so that you may get the most out of the course. Smart classrooms and well-equipped computer laboratories are available. By contacting the institute, you can take advantage of scholarship opportunities and privileges. As it's an in-class module, your doubts can be cleared immediately with one-on-one interaction with the faculty.
Along with gaining a theoretical comprehension of knowledge, you will also learn how to apply it in the real world through hands-on training sessions. The institute offers 100% placement aid to its students and regular interactions with industry experts.
Also, Check Out the best Financial Modeling Courses in Bangalore
Rank# 3. BAT Courses in Mangalore
3. EduPristine:
It is an experience-based and practical learning program designed to assist students in becoming industry-ready accountants. The program's lessons are organized, created, and edited by industry specialists with years of experience in accounting and taxation.
The course is designed for students who know the basics and want to further pursue their careers in this field with more profound and specialized knowledge. The duration of the course is a minimum of 4 months. The course is conducted online as well as offline in the classroom. The following are the modules undertaken in EduPristine:
Accounting Basics

GST in Tally

Income Tax in Tally

Payroll and its Component

MIS using Excel

Financial statements completion

SAP
Advantages of Doing Business Accounting and Taxation Courses in Mangalore :
After completing the first six sessions, you will receive free soft skills training.

You will be introduced to a variety of accounting tools and software that they can utilize at their workplace.

You will be provided with well-equipped laboratories where you can learn and utilize what you have learned in practice.
Rank# 4. BAT Courses in Mangalore
4. Finance and Accounting course by A&M Education Home:
This curriculum includes three introductory courses: finance, accounting, and banking and finance, as well as 100 percent placement assistance. The duration, of course, is of 4 months. The mode of training can be online or offline. The following are the modules undertaken in the course :
Accounting Theories

Banking & Finance GST & TDS

Tally (Basics to Advanced)

MS Word (Basics to Advanced)

Microsoft PowerPoint (Basics to Advanced)

MS Excel (Basics to Advanced)

Microsoft Access (Basics to Intermediate)

Email Etiquette and Microsoft Outlook

Portfolio Development

 Interview Preparation

Advantages of doing business accounting and taxation courses in Mangalore: 

You will receive advanced computer lab and LMS support for a whole year.

They will also provide initial financial assistance as well as a graduation certificate.

One-on-one interaction is provided in the classroom and online training, so all of your questions can be answered.

They will also assist you with all aspects of your job search.
Recommended Read: GST Certification Courses in Bangalore
Rank# 5. BAT Courses in Mangalore
5.  APG learning:
The best thing about the institute is they provide access to some of the most outstanding professional courses. Their programs are designed to meet the needs of today's students. A basic degree will not provide the necessary abilities for the industry. In such cases, these institutes offer skill-based courses to assist each student in achieving success in their chosen fields. They provide a variety of career-related classes.
The following are the modules undertaken by the institute for the course :
Accounting for businesses

Tally

Payroll and its components 

Direct taxation 

Excel
Advantages :
They have a set number of hours to devote to each subject. This allocation aids in the better division of chapters and modules. Complex modules receive more hours of instruction, while comparatively simple modules receive less. The practical approach provides students more confidence in their ability to use their intellect more effectively at work.
They will learn how to solve problems and deal with real-life circumstances. As it is an online certification course, anyone interested in taking it can do so at their leisure. After passing their exams, students receive certificates. Everyone receives placement assistance after the completion of the course.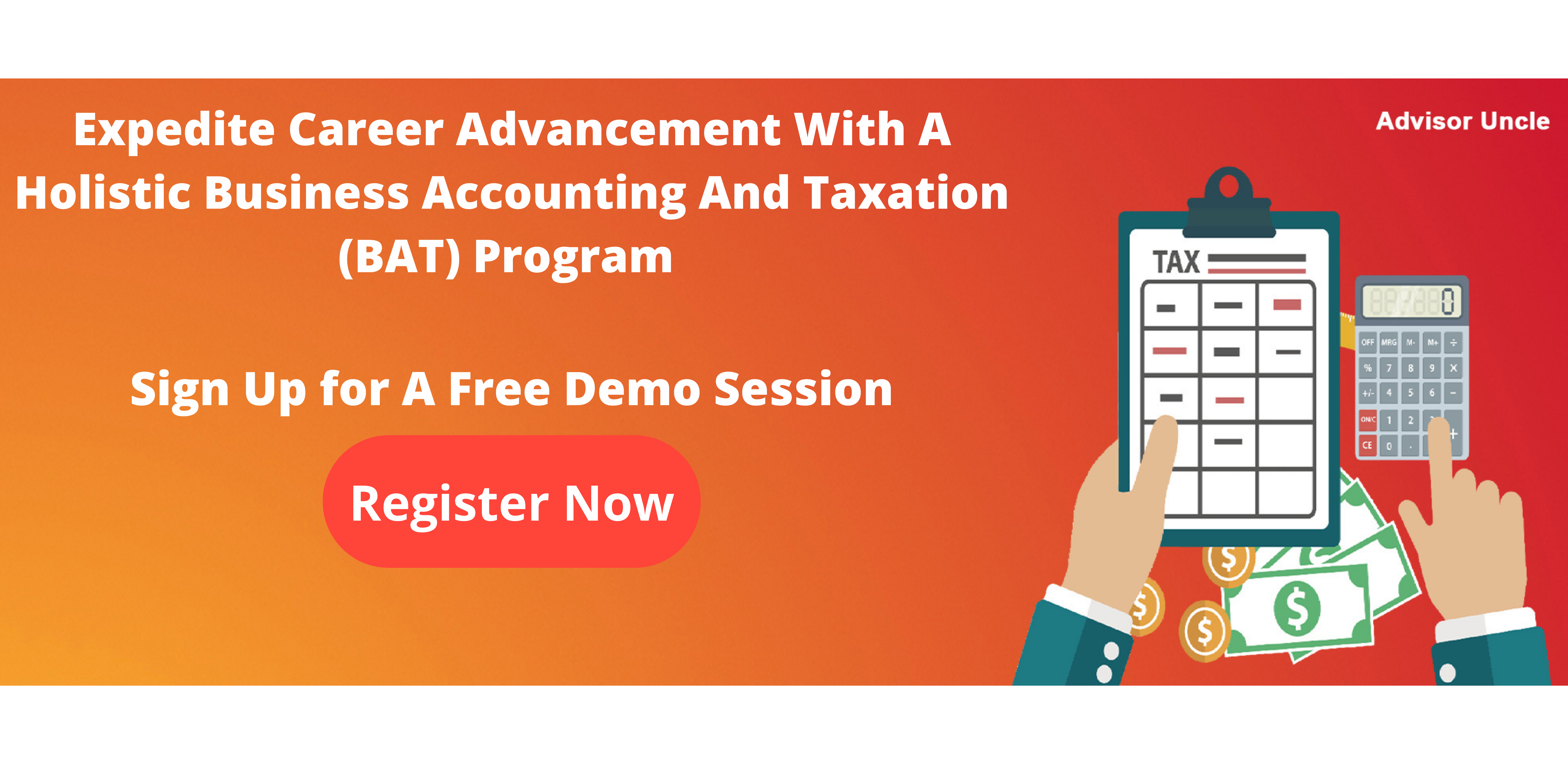 Rank# 6. BAT Courses in Mangalore
6. K-FAT (Keerti Certified Course in Financial Accounting and Taxation) by Keerti Institute :
The course is for commerce students who want to learn skills to meet the current demands of the financial accounting and taxation industries. This course, along with the necessary training, will equip students to perform accounting and taxation activities in all three industries, i.e., manufacturing, trading, and service. It is an online course. The duration of this course is six months.
Recommended Read: Business Accounting and Taxation Courses in Kolkata
Rank# 7. BAT Courses in Mangalore
7. InPAT Pro :
The Institute of Practical Accounting & Taxation is a top accounting school that specializes in "Practical Accounting and Taxation Training." This means that here they take a practical approach, and they have professors with the best accounting and taxes training in the field. Real-world training and software are included in the Practical Approach, allowing you to learn more effectively and in less time.
It can be done through online/offline mode. They also provide an android app that allows you to learn while on the go as well as search for employment, ask questions, and mark important dates. Their course is divided into two levels as follows:
DPATTM level -1
The basic modules in DPATTM level-I are intended primarily for first-year students and new graduates. This course teaches students how to distinguish between their academic knowledge and its practical applications.
DPATTM level -2
Accounting, Taxation, and Labor Laws are covered in depth in DPATTM level II. To handle accounts on their own, an accountant must be familiar with filing regular returns such as TDS, PF, ESI, PT, and so on. Knowledge of how to evaluate books of accounts, compile financial statements and calculate tax for the company is also essential.
Advantages:
It is present in the city's center, which makes it feasible for all the students to get there.

Study materials in books are available containing all the required content.

100%placement assistance is provided to all the students entering the course.

An android app containing all the required lecture videos and content is accessible by students anywhere in the world.

Certification is provided after completion of the course.

Customized courses are also provided for various subjects of accounting and taxation.
Recommended Read: Business Accounting and Taxation Courses in Hyderabad
FAQs:
1. How do I Enroll in Business Accounting and Taxation courses in Mangalore?
To apply for the Business Accounting and Taxation course in Mangalore, go to the institute's official website and download the offline application form or apply online. For some institutes, you must have a bachelor's degree in a commerce-related discipline or specialization, such as B.Com, BBA, etc. Each institute that provides a BAT course charges differently, and some are available in both online and full-time formats.
2. What is the fundamental difference between accounting and taxation in the business world?
Accounting aids in determining a company's or individual's correct profit or loss, as well as the position of assets and liabilities, as of a particular date and for a certain period. The act of deciding what you have to collect or pay taxes is known as taxation. It also entails the submission of tax returns.
3. Is it necessary for me to learn accountancy to comprehend taxation?
To compute taxable income from a business or a professional, one must have a basic understanding of financial accounting, as a company's revenue and a professional's salary are derived from Profit and Loss Accounts. Aside from that, account preparation and balance sheet finalization will be necessary.
4. Is it worthwhile to enroll in Business Accounting and taxation courses in Mangalore?
Business accounting and taxation courses in Mangalore seek to familiarise you with the essentials of the three core components of Commerce, namely Business, Accounting, and Taxation, whether you wish to pursue a career in Accounting, Finance, or Taxation. The course was designed to prepare commerce graduates for careers in accounting and taxation, in light of the growing demand for accountants in India. This course will teach you not only accounting but also financial reporting and auditing, broadening your options in the sphere of commerce.
5. What is the payroll offered after the completion of the Business Accounting and Taxation courses in Mangalore?
In India, the pay for a BAT course ranges from 2 lakhs to 8 lakhs INR.
Conclusion:
The brilliant structure of the course covers accounting, finance, banking, taxation, human resources, marketing, business laws, and computer applications. Topics covered in this course will include Basics of Accounting; Interpretation of accounting statements using ratios and cash flow statements; Basics of Taxation–Personal Income tax relating to wage and salary income, and taxation of investments. Overall the balance of any of the Business accounting and taxation courses in Mangalore is such that it exposes students to the integrated nature of the business world and the inter-functional relationships in a professional setting so you can go with any one of them and start your professional career with new skill set.