There is a huge demand for experienced accountants in the financial sector. The finance industry has been on a boom and the internet is a significant factor, acting both as a boon and a bane for us, and so the need for an accountant for businesses, both big and small, has increased. And with that rise comes competition, and competition means more expertise. Businesses need accountants who are more than competent and far more skilled to meet the ongoing demands that the industry requires from these businesses. That's why the business accounting and taxation courses in Karachi are useful for many. 
Being the largest city in Pakistan and an industrial and financial hub, Karachi's business sector is also a hub for some big businesses and firms. In such a competitive environment, these businesses also need the best accountants to thrive. And we will teach you exactly why the BAT courses in Karachi are required to upskill yourself in the financial domain. We have also listed the best business accounting and taxation courses in Karachi for your easy assistance. But before we dive into that, let us understand the meaning of the BAT course and its importance.
Meaning of Business Accounting and Taxation Course:
First of all, let us understand what accounting and taxation mean. Accounting is identifying, recording, and summarising relevant information and financial transactions and analyzing, verifying, and reporting these documents to the decision-makers.
There Are Many Kinds of Accounting:
Cost Accounting

Financial Accounting

Tax Accounting

Management Accounting
Taxation is a term used by governments everywhere that allows them to levy charges or a financial obligation on their residents to use it for the country's development.
There Are Many Kinds of Taxes, for Eg.:
Income tax

Capital tax

Property tax

Corporate tax

Sales tax
Business Accounting and Taxation Course join these two terms. The Business Accounting and Taxation courses in Karachi aim to expose students to the fundamental concepts of accounting, taxation, and various economic rules. Following a BAT course, students will get equipped with skills and the knowledge of managing an organization surrounding the Accounting, Sales, and Taxation departments.
To Get a Better Understanding Let Us Go Through These Points:
•   A BAT Course has a diverse curriculum. It can be conducted both online as well as the in-classroom as well. Business accounting and taxation courses in Karachi will help students acquire knowledge of all the accounting planning and procedures and the state and government-imposed taxes on corporations, businesses, and individuals.
•   Students will learn SAP, i.e., System Application Product, a highly demanded skill. An SAP is software used to manage business operations and adequate data flow across organizations.
•   You will also learn QuickBooks, which helps store confidential financial information. QuickBooks is software that has tools and techniques you can use for financial management.
Why Do You Need to Do the BAT Course?
Business Accounting and Taxation Courses in Karachi aim to provide students with the technical knowledge of accounting. This course is specifically designed for people who are Undergraduates, Graduates, MBAs, and working professionals. After completing this course, you can quickly get a job in any industry you want.
The corporate sector in Karachi is on the rise, and to meet the needs of good business, companies need good accountants who stay up to date with the in-demand tools and software. This course will help you build those skills and help you get acquainted with the latest software technologies available out there.
You will also gain practical hands-on experience from these courses as it is much needed that you are an efficient accountant and tax specialist. As a specialist in these industries, your services will help your clients run their businesses smoothly and keep them ahead of the competition.
So your services will not be wasted because corporations will indefinitely need an accounting and tax specialist who will maintain organized financial reports and help in the smooth functioning of their accounting practices.
After completing Business Accounting and Taxation Courses in Karachi, you can explore many job opportunities. You may apply for career profiles in any firm's public and private finance sectors. Given below are job profiles you can work in:
Accountants look after the accounts owned by a corporation or an individual and work for accounting firms or in large corporations' internal accounting departments. An accountant can work with all-size businesses- small to large-and non-profit organizations or become a private practitioner and provide services to individuals.

An income tax officer accumulates the taxes levied by the government on businesses and its citizens. They ensure the taxpayers pay their taxes on time and follow the regulations correctly. They also ensure tax returns are filed properly, and all the paperwork is completed.

An individual or a firm appoints an auditor to execute an audit. A financial audit is an unbiased examination of an organization's financial statement to check whether there are any inaccurate transactions in their records. There are three main types of audits i.e., external audits, internal audits, and IRS (Internal Revenue Service) audits.

A senior accountant analyzes financial information, prepares financial statements, presents accounting reports, and arranges accounts and tax returns.
Budget analysts analyze budgets to review budget plans and research results, propose cuts in spending according to the business plan, develop budgets and impose proper regulations.
The finance manager plans, organize, and implements the financial tasks. They usually look after the company's investment, economic, and dividend decisions. A finance manager's everyday responsibilities are developing cash flow statements, budgeting, managing credit and risk of financial loss, producing accurate financial reports, projecting profits, etc.
A tax manager's primary responsibility is to make sure that the tax strategies of a company follow proper local, state, and federal guidelines. It is the work of a tax manager to look after the tax-related responsibilities to ensure an organization does not risk getting an audit. The job of a tax manager is essential for a company to operate without struggle or any risk.

A deputy general manager looks after and learns the CEO's duties to be available to fill in the position when needed. They manage the marketing department and look after all the marketing-related processes.

Data analysts work with data to help make better organizational decisions. Using computer programming, statistics, data analytics, and mathematics, they predict the business's position and give suggestions to improve.
A BAT course helps increase your marketability in your resume. As it would show companies that you hold specific knowledge in this domain, you will undoubtedly become a better prospect than other candidates because companies need an intelligent accountant with excellent skills who meet ongoing demands.
Also, you will need to be passionate about accounting to study this course with full engagement and possess good accounting and mathematical skills. This course is job-oriented and provides you with the practical knowledge needed to work in a company.
That means that you will understand working in an organization in a realistic scenario with this course, as there aren't many courses that provide real workplace experience. Other methods will get you job-ready, but a BAT course makes you ready to work.
There will be a huge demand for professionals with this skill set as businesses are multiplying, and hence there is a vast competition risk for companies to overcome. And with your professional help, you will be able to work with these businesses to help them triumph over this challenge and grow.
Recommended Read: Online Business Accounting and Taxation Courses
Salary and Other Details:
First, let's look at who can pursue a BAT course in Karachi. The Business Accounting and Taxation Courses in Karachi are available for students, graduates, and business professionals including:
Students who have completed their studies from both Commerce and Non-Commerce backgrounds  

Professionals or entrepreneurs looking to upgrade their skills

People looking for a freelancing opportunity 

Business owners looking to get a better understanding of their business modules
The main eligibility criteria for Business Accounting and Taxation Courses in Karachi is to have a Bachelor's Degree in Commerce, but it may differ according to different institutions.
Now, let's look at the skills required for undertaking Business Accounting and Taxation Courses in Karachi. Since after the course completion, you will most likely go for an accountant related role, you should possess:
Mathematical skill

Organizational skill

Problem-solving skills

Logical thinking

Good communication
After completing Business Accounting and Taxation Courses in Karachi for an entry-level professional, the salary will be around 2- 10lakhs p.a., depending on your role and experience.
Top 5 Institutes providing BAT Courses in Karachi:
1. IIM Skills
IIM Skills is one of the top industry-leading professional institutes that provides professional courses delivered by industry experts with internationally accredited certifications. Their system lets them access their studies for a lifetime once they enroll in their classes. They provide job-oriented courses and the latest up-to-date modules that help in providing quality education and job skills. 
IIM Skills provides courses in content writing, digital marketing, SEO optimization, technical writing, CAT coaching, GST certification, business accounting and Taxation, and online financial modeling course. With five years of experience in the field, they are the subject matter experts that deliver a hands-on experience to their students and have a dedicated placement assistance cell that provides help in placements worldwide.
Course Offered: BAT Course
Course Highlights:
The BAT courses in Karachi by IIM Skills give tool-based practical learning with mentorship by the top CAs. The course is four months long, with more than 120 hours of lectures and more than 60 hours of practical assignments given online. You will also get internship opportunities while learning.
This course will teach Tally, Income Tax, GST, Balance Sheet, Excel, Payroll, and MIS Reporting. You will learn how to use Tally in accounting, calculate GST, use Quickbooks software, and understand Excel. The course is covered in 6 modules over four months.
Benefits of IIM Skills BAT Courses in Karachi:
You will develop advanced accountancy skills and acquire a working knowledge of Tally, Quickbooks, and BUSY tools. 

You will gain knowledge of

GST

, MIS reporting, payroll and its policies, financial auditing and reporting, book-keeping and account-keeping, and advanced Excel.

Their course is designed for commerce graduates with a degree in B.com/ BBA/ LLB/CMA or any other related degree who want to enter this field, entrepreneurs with a knack for understanding their business better, MBA aspirants/professionals, and CA/CS looking to upskill themselves, finance professionals seeking a career upliftment or career switch, tax experts wanting to learn more and startups.
Course Fees- INR 49,900+18% GST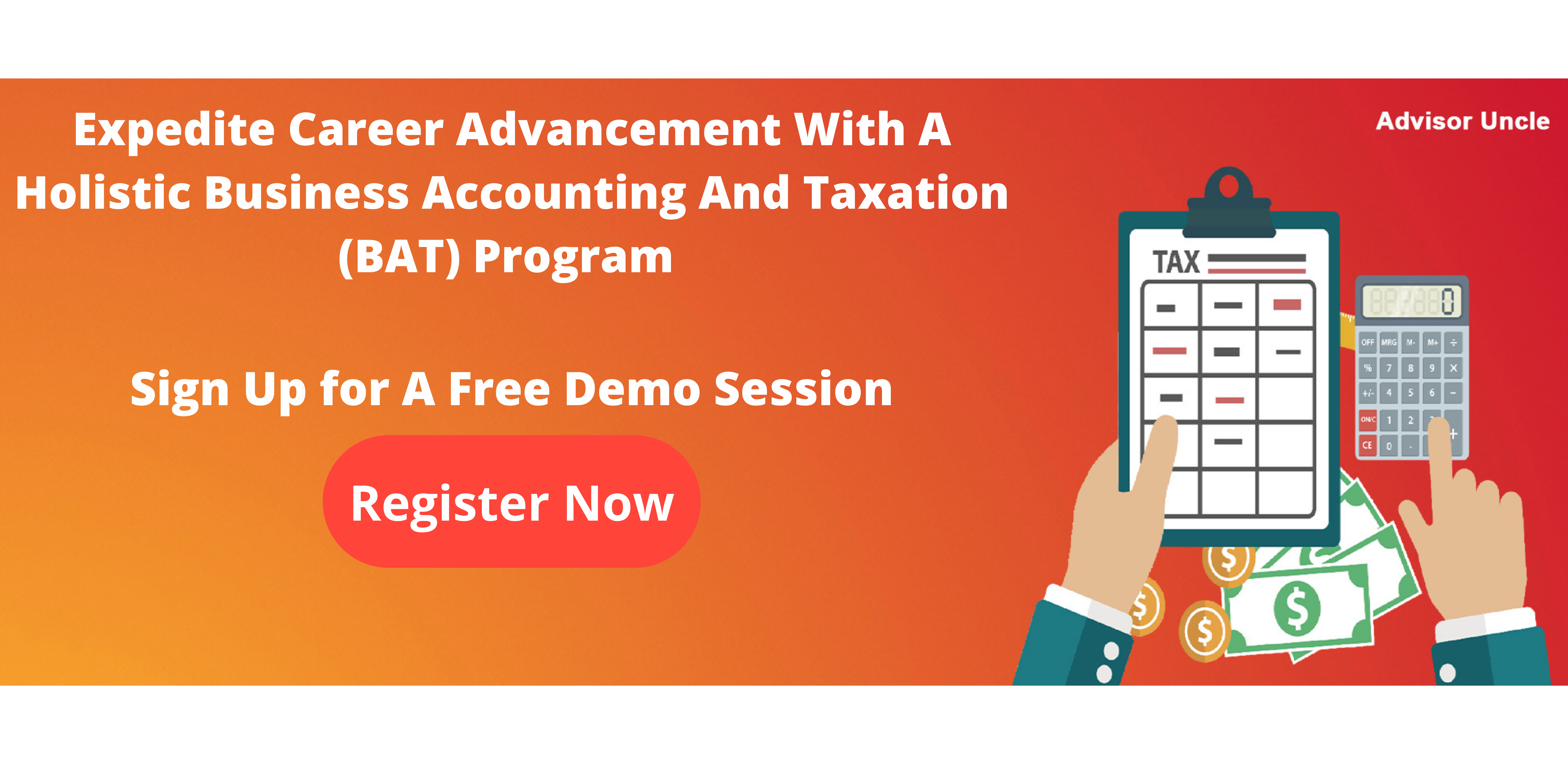 More Professional Courses from IIM SKILLS
2. EduPristine

EduPristine, founded in the year 2008, is one of the best when it comes to accounting and finance training. Having 10+ years of experience, they have built a solid online presence. Their PGP-BAT (Post Graduate Program in Business Accounting and Taxation) program is created to help students become industry-ready accounting professionals with experiential and practical learning. 
Course Offered: PGP-BAT
Course Highlights:
The PGP-BAT course will be given in 9 modules, delivered in 5 months, in which you will learn the basics of accounting, GST, income tax, tally, payroll, and its components, SAP, BUSY, MIS, and Excel. Industry experts designed these modules with years of experience in accounting and taxation. You will also get 14 projects and four certificates in the process. They provide 100% job assistance. You can take this course in two modes: online and classroom sessions.
Benefits of the PGP-BAT Courses in Karachi:
Experienced experts will deliver the course, and you will be provided with placement assistance.

Their training is delivered in two parts- first is the prerequisite online training which will strengthen your conceptual understanding. The second one is lab-based classroom training, where you will be exposed to projects and case studies.
Course Fees: The course fee depends on the chosen modules.
Recommended Read: Business Accounting and Taxation Courses in India
3. Udemy
The course provided by Udemy is a 6-hour-long on-demand video given by Stefan Ignatovski, Ph.D., who is an Accounting Professor, Investor, Entrepreneur, and tutor in schools in the US, including the University of Washington. Stefan has provided short, straightforward inspired recordings. There are activities and critical thinking sessions at the end of each part to help learn.
Course Offered: Accounting: Beginner to Advanced
Benefits of this Course:
You get full lifetime access to video content, two articles, four downloadable resources, and a certificate of completion.

You will find out about accounts that can't be gathered and representing accounts receivable. You will get familiar with the cycle of deterioration, removal of resources, and amortization.

You will learn Income Statement, Statement of Retained Earnings, Balance Sheet, and how to follow inventories (LIFO, FIFO, Average Cost).
Course Fees: INR 3499
4. Pakistan Institute of Finance
PIM provides the Diploma in Accounting and Finance course for people looking for business accounting and taxation courses in Karachi and the working managers who have little or no accounting and finance background and give basic knowledge to develop their practical skills. They ensure the students leave with a good understanding of modern-day finance and accounting at the end of their course. 
Course Offered: Diploma in Accounting and Finance
Benefits of Diploma in Accounting and Finance course:
 You will learn about the concepts and how to use them. They teach practical knowledge of theoretical concepts.

Experienced professional trainers give the course in lectures, group discussions, assignments, exercises, videos, and case studies.

The classes are held on two days, i.e., Mondays and Wednesdays, from 6- 9 pm. Upon completion of the course, you will receive PIM certificates.
Course Fees: INR 36,000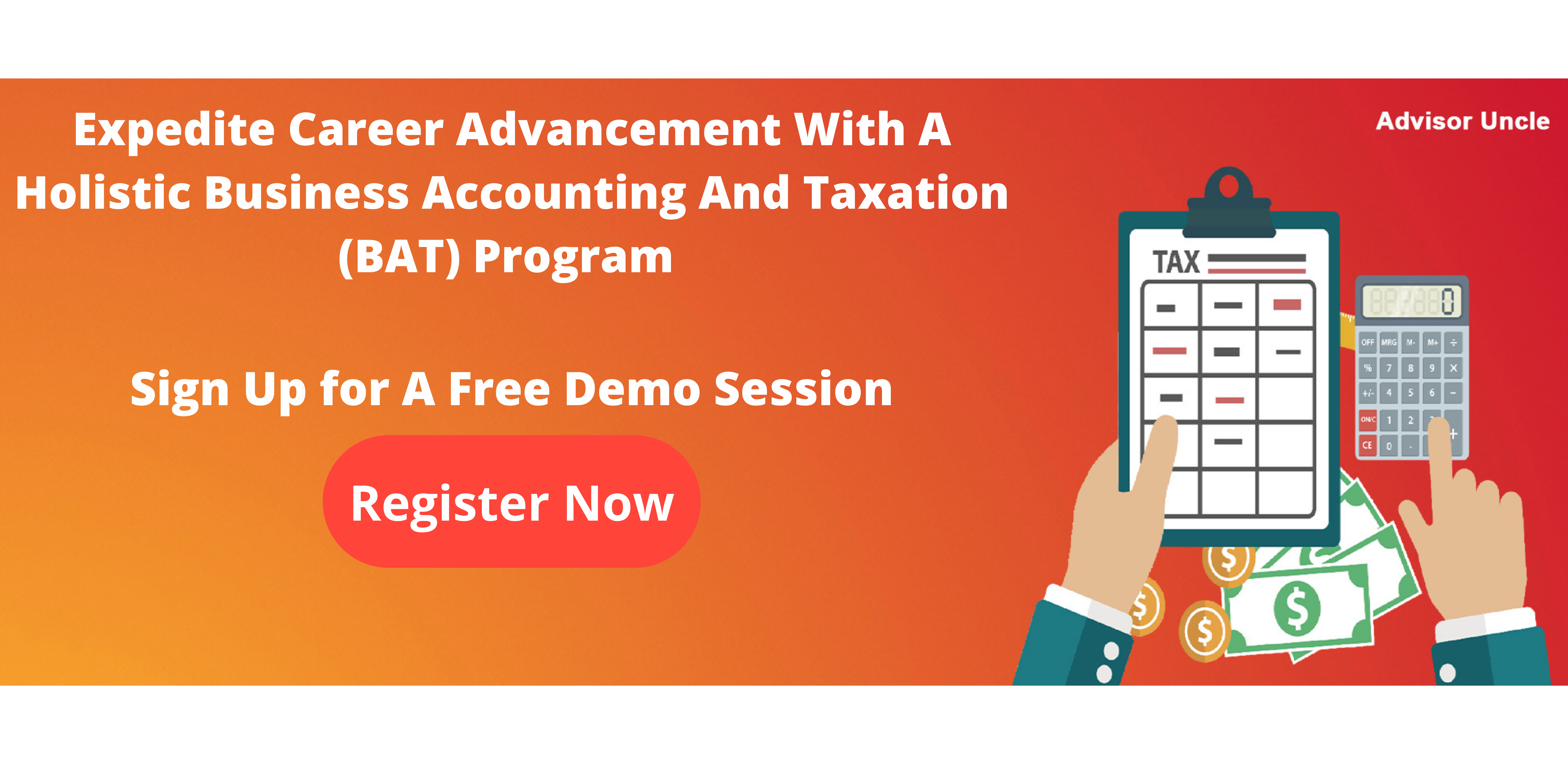 5. University of Virginia
The course provided by the University of Virginia is a 14 hours long session, delivered over four weeks, given by the Darden School of Business that is created to show you the devices you will have to understand the essentials of monetary bookkeeping. Stefan has provided short, straightforward inspired recordings. There are activities and critical thinking sessions at the end of each part to help learn.
There are recordings and exercises provided along with the monetary records of a private venture to guide you through using balance sheets, income statements, and statements of cash flows. You will be taught how to break down these fiscal records to understand an organization's monetary well-being.
Course Offered: Financial Accounting Fundamentals
Benefits of Financial Accounting Fundamentals course:
 You will learn how to use diary sections to record exchanges and make decisions about an organization's monetary wellbeing.

You will learn how to prepare budget summaries and t-records, and use these records, to sum up, exchanges recorded during an accounting period. 

You will receive a certificate of completion.
Course Fees: Free starting 21st May.
Frequently Asked Questions (FAQs):
Q1. Can I do the BAT courses in Karachi after the 12th?
Ans. Graduates can do business accounting and taxation courses in Karachi. All graduates are eligible for the BAT course. Students with a commerce background find this course simply because it covers in-depth accounting and taxation. However, a B.Com, BBI, or BAF graduation degree is the needed minimum.
Q2. What is the minimum age for applying for business accounting and taxation courses in Karachi?
Ans. Since you need to complete your 12th class, the required minimum age is 18. However, the maximum period for a person depends on their interest in accountancy and taxation. 
Q3. Is the BAT courses in Karachi difficult?
Ans. A person with a commerce background will find BAT courses in Karachi to be easy. However, you need not be sad because if you are interested in commerce, you can start anytime. This course is available for everybody interested in accounts and finance. 
Q4. Is the BAT course beneficial?
Ans. After completing this course, you can work as an account manager, financial expert, administrator, etc. With this accounting and taxation course, you will have employee stability and the possibility of a promotion.
Conclusion
Business accounting and taxation courses in Karachi are beneficial for people interested in commerce and who want to explore it more deeply. With the help of this course certification, you can get better job results and better salary, and a secure future in financing. The finance industry is changing, and it's better to go on with the changing times and get acquainted with the new developments. If you don't, the world will pass you by, and you will be regretful. Studying this course at the best institute for a secure future is best.