Are you looking at honing your writing skills? Do you want to up-skill yourself in this work from the home era? Or maybe you are a blogger or digital marketer, unable to attract and retain an audience? Content writing workshops are an answer to your dilemma.

Whether you are a student, a graduate, a homemaker, a working professional, or looking at a career switch, content writing and digital marketing are the most in-demand skills today.
Where there is a demand, there will be a supply (even surplus supply if I may say so). There are endless content writing workshops that you might come across. Which is the perfect fit? One that is economical or the one that is of short duration? Well, the queries and doubts are endless, but you can know for sure only after taking up a workshop. Quite a difficult predicament that! We are here to ease some of your worries. We have for you a research-based curated list of the top 7 content writing workshops in India in 2020.
A QUICK BRIEF ABOUT CONTENT WRITING
For the uninitiated, content writing is not a skill that requires a specialized degree. It is a skill any person with good command of language can master within a short span of time. All the information we consume today is content. It is in the form of news portals, social media platforms, infographics, advertisements, website content, and blogs/articles on various topics.
Given that content consumption is at its peak, currently, it is definitely the right time to invest in content strategy, either as a career or for personal gains.
Yes, your writing can have persuasive power, the power to educate, the power to attract people to a website, and the power to keep them engaged. It is content that gives a human persona to a brand on digital platforms. Personalizing gives the product/service a more human touch, attracting more customers.
The power of content writing is infinite. There is within us all. A voice that chatters in our minds, but is hesitant to come out in the open. Could it be because of self-doubt or an inherent hesitancy in using words to convey your thoughts?
Maybe a workshop is all you need to get the writer in you, out into the open. A workshop to teach you some little nuances, some little tips from the experts, a little know-how on the dos, and don'ts of content writing on the digital platform. Yes, undoubtedly, these are small factors that will go a long way in ensuring that the content you write is right. After all, everyone wants a return on investment of both time and money.
LET'S GET STARTED:
So what are you waiting for? Let's get you started with a list of some of the best content writing workshops out there in India. While some will appeal to the career-oriented audience, some workshops appeal to the creatively inclined. Read on and explore what suits you best.
CONTENT WRITING WORKSHOP AT IIM SKILLS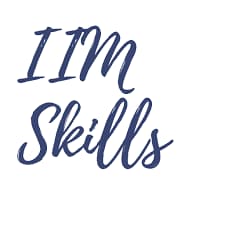 IIM SKILLS is a brand synonymous with quality content writing workshops. It is a place that takes your writing talent to new heights. IIM SKILLS is a premium institute delivering industry-relevant courses online. The focus of the institute is to provide world-class practical courses at a feasible cost.
Much before the current trend of online workshops, IIM SKILLS already has all of its courses online. The content writing workshop at IIM SKILLS empowers you with all the actionable tips and tricks to create your own content on your own platform and garner an audience.
The institute teaches you to harness the power of words and language not just to make an impact but to attract and keep an audience. The highly experienced mentor guides you to transform great ideas into winning strategies and also to evaluate your work critically.
The mentor guides you through the pits and falls, helping you avoid mistakes. The content writing workshop at IIM SKILLS is unlike introductory webinars that skim through the circumference of the circle of content writing. It delves deep into the circle encompassing all aspects of content writing.
The IIM SKILLS content writing workshop is intensive, in-depth, and exceptionally mindfully crafted. Guided exercises, interactive sessions, personal attention, personalized feedback, a holding hand through any hiccups, the art of writing for the digital medium, the skills to sustain, and ultimately become a pro.
Well, these are just some of your takeaways from the enriching experience that IIM SKILLS has to offer. This content writing workshop will enable you to write better and faster, edit, and proofread like a pro. It also equips you with knowledge about magic ingredient-content marketing. Excellent content marketing is what makes your content a hit or a miss.
Salient Features:
Workshop: Content Writing Master Course
Duration: Four weekends of live, engaging online sessions.
Fee: INR 11,900 + GST
Mentor: Vaibhav Kakkar
Eligibility: Anyone with a thirst for knowledge or bitten by the writing bug. The workshop is open to students, entrepreneurs, digital marketers, homemakers, or existing content writers and bloggers too.
Core Modules: The curriculum is a holistic package thoroughly exploring all areas of content writing. It includes:

Web development and blog creation
An introduction to content writing
Keyword research
Content writing tools
Duplicate content
Content distribution
Google local page set up
Content marketing using social media
Exploring social media tools
Freelance content writing module

The course also includes case studies for better understanding and clarity of concepts. There are case studies in the affiliate marketing and content marketing giveaway campaign.
The hands-on assignments push you into learning by doing mode.
Web development and blog creation are your gateways to host your content the way you want to and create your personal brand.
Additionally, the most crucial aspect of this workshop is content marketing. Without proper marketing, even good content goes unnoticed.
The workshop is power-paced with actionable tips. The course content has meaningful insights from years of industry experience. The mentor is affable and highly motivating.
If the above pros are not enough already, the workshop provides free lifetime access to its learning platform or the LMS. It means you get a lifetime update on the latest trends. Has it been a while since you completed the workshop? Just log into your LMS and get access to the latest session recordings. It is that simple to be relevant now!
Certification: Participants get a master certification from IIM SKILLS and also a HubSpot certification.
Find More about Content Writing Course at IIM SKILLS
Contact Information:
Email: info@iimskills.com
Phone: + (91) 99 11 839503
Other Courses Offered by IIM SKILLS:
CONTENT WRITING WORKSHOP AT DIGITALSHALA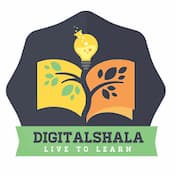 Digitalshala is an ed-tech startup providing what they call open house workshops and online courses. Their workshops address various issues professionals face in their day-to-day careers. All of the trainers are industry professionals. Digitalshala adopts a multichannel approach to deliver their courses.
With over eight years of experience, they have 10+ professional trainers and 20+ agency partners. The workshops are concise, with only practical and actionable information. The startup offers after the course/workshop support in the form of Facebook groups.
Salient Features:
Workshop: Content Writing and Earning
Duration: Three hours of crash online workshop
Fee: INR 999/-
Eligibility: Anyone who wants to learn writing as a hobby, beginners, working professionals, homemakers, or students.
Core Modules:

Kickstarting content writing
Principles and secrets of writing
Content planning
Basics of content writing
Advanced content writing techniques
Types of content
Searching for topics to write
Web content writing
Blog
Ebook writing and selling
SEO both on-page and off-page
Writing for social media
Writing as an influencer
Lead generation through content writing
Various tools of content writing
A career in content writing
Earning through content writing through blogging, guest posting, and freelancing.

Video tutorials, access to the FB group, ebooks for all topics, access to LMS, and a lifetime membership to Digitalshala meet-ups are the add-on benefits of this workshop.
The trainer himself is a blogger, entrepreneur, and digital marketer with experience in the digital world for more than eight years.
Certification: Participants get official content writer certification.
Contact Information:
Phone#: 080-954 77 222
CONTENT WRITING WORKSHOP BY CONTENT VIDHYA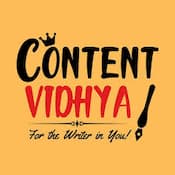 Content Vidhya is yet another relatively new institute offering writing workshops. The founder is the lead trainer, who has an experience of 14+ years in the content domain. Through the content writing workshops, Content Vidhya has trained 2200+ students.
Salient Features:
Workshop: 6 Days-Online Content Writing Workshop
Mentor: Uma Madhavi
Eligibility: The workshop is for anyone who has a good command over language and an interest in writing.
Duration: Six days.
Fee: INR 999/-
The workshop has five sessions and five assignments with a break on day four to allow participants to complete their tasks.
Core Modules: Some of the important topics are:

What is content writing?
The qualities of a good content writer.
The difference in writing for corporates, sales, and articles.
Headlines, introduction, engaging body structure, and conclusion of a write-up
Strategies that sell your content
Tips on researching
Storytelling
Copywriting
Importance of social media.
Blogging and niche selection.
Common mistakes to avoid and how to proofread
Various tools and use of keywords
Making money through content writing

Participants can get their assignments reviewed with feedback on strengths and weaknesses.
Lifetime support through WhatsApp group and a Facebook community with frequent contests and challenges.
Contact Information:
Phone: 095000 81660
CONTENT WRITING WORKSHOP AT MYCAPTAIN
MyCaptain is a product of The Climber, an education startup that provides various workshops and online courses for students. With a focus on sustainable developmental goals, MyCaptain, the entire team is young and dynamic with a passion for helping the student community.
Though young, the team comprises of talented and accomplished individuals. There are journalists, designers, developers, and entrepreneurs as mentors guiding and mentoring the participants.
The MyCaptain online platform has over 150+ mentors and workshops and courses for a wide array of subjects, ranging from IT and business to creative and visual arts. They provide practical guidance in their month-long terms and even organize meet-ups and events. Internship opportunities are another factor that most students can look forward to at MyCaptain.
Salient Features:
Workshop: Blogging and Content Writing Workshop
Duration: One month/30 days.
Fee: INR 1500/-
Eligibility: Anyone with a mindset to learn.
Core Modules: The entire curriculum has four main modules:

Blogging 101
Working on your blog
Content writing
What next?

While blogging 101 takes care of an introduction to different kinds of blogs and learning to create your own blog, the working on your blog is a blogging masterclass. Together, the modules enable participants to plan and launch their blogs. Projects include creating a blog, sharing it, and making a content calendar.
The content writing modules are all about content creation skills, types of content, SEO optimized content, and distribution of content.
The What Next module explores different writing careers and includes some bonus content.
Participants get lifetime access to the workshop resources.
Contact Information:
Phone: 1800-121-676767
Recommended 
Content Writing Courses in Indore 
Content Writing Courses In Kota 
Content Writing Courses In Jaipur 
CONTENT WRITING WORKSHOP AT THE HIMALAYAN WRITING RETREAT

The Himalayan Writing Retreat is just that; a retreat for all the ardent writers. Nestled in the lap of nature, with a view of the mighty Himalayas, it is a perfect getaway to nurture your hobby and transform it into a career.
The HWR hosts many residential programs and now online workshops as well. The workshops are intense learning events spanning anywhere from four days to ten days. There are workshops for poetry, blogging, online writing, and even emotional well-being through writing. With the start of online workshops, the HWR even hosts workshops for children
Salient Features:
Workshop: Online Writing Workshop
Mentor: Chetan Mahajan, an author, and award-winning blogger leads the workshop.
Eligibility: This workshop is for complete novices and also for the intermediary level.
Duration: The workshop spans three days, from 9 am to 5 pm.
Fee: INR 18,000/-
The institute accepts only ten participants on a first-come-first-served basis.
The workshop is not in the form of videos but interactive and led by a professional coach.
The workshop provides bite-sized lessons on content writing in a simplified manner. It involves a lot of writing.
The first two days are akin to putting the building blocks together, and day three is when participants get to know editors, publishers, and literary agents.
Core Modules: The three days briefly include:

Aspects of good writing, plot, character, point of view, and other elements.
Description and setting, clean language, editing, and writing.
Writer's block, publishing options, and marketing your book.
The HWR has another content writing workshop on blogging as well.
Salient Features:
Workshop: Himalayan Blogging Workshop
Mentor: Sumit Bansal
Duration: Four days, 10 am to 4 pm. (weekends)
Fee: INR 14,000/-
Core Modules:

Day one and two are all about blogging the right way. It includes identifying a niche, setting up your blog, finding topics, and on-page and off-page SEO. Participants have to complete a work from home assignment for the interim week.
The next two sessions are about profitability. Useful tools, creating a content calendar, monetizing a blog, tracking its performance, better search engine ranking, building an email list, and using social media platforms to grow your blog and make money. Participants also get a six-month blueprint for the same.
Contact Information:
Phone: +91-73035-16665
CONTENT WRITING WORKSHOP AT BANGALORE WRITERS WORKSHOP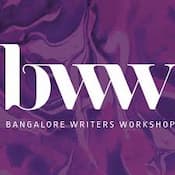 The Bangalore Writers Workshop (BWW) aims at an interactive method of bringing aspiring writers together. BWW runs creative writing workshops in small groups. Bhumika Anand and Rheea Mukherjee are the founders of BWW.
Any person aspiring to be a writer, above the age of 18 is welcome to join the workshops. People from diverse backgrounds like software professionals, homemakers, students, and retired people join the workshops.
BWW fosters creativity and holds discussions, meet-ups with published authors, literary experts, and explores the various genres and styles of writing.
Now, BWW has a slew of workshops such that include fiction, creative non-fiction, freelance journalism, poetry, young writers, and so on. Most of their courses are eight weeks long. There is an application and selection process involved.
Once selected, participants start their journey with Bangalore Writer's Workshop, a journey in writing that compels you to unlearn and re-learn and bring out your inner writer to the fore.
Salient Features:
Workshop: Classic Workshop
Duration: 24 hours over eight weeks; three hours over eight Saturdays.
Fee: INR 17,000/-
Eligibility: Beginners and intermediate writers with an open mind and interest to learn.
Core Modules: The course aims to hone your writing skills. The workshop is intensive and includes topics like:

Narrative styles
Editing techniques
Appreciating literary genres
A lot of writing and reading

The workshop aims at steering all the budding writers in the right direction. The batch size is small, with just about ten students.
Contact Information:
Phone: 098452 96085
CONTENT WRITING WORKSHOP AT LIVING BRIDGE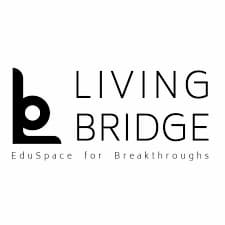 Living Bridge with base in Pune is a place where talent meets the training and mentoring to transform into a career. Their workshops are intensive and cover the theory and practicalities of the chosen domains.
Whether it is photography, creative writing, content writing, blogging, sound design, filmmaking, screenwriting, or self-awareness, Living Bridge has virtual workshops for everything.
The institute captures the nuances of particular subjects and offers the essence of the matter in short term workshops as opposed to semester programs at universities. With a vision of providing individuals opportunities for their passion, Living Bridge also calls upon industry experts to mentor the participants and provide their two cents of insights.
Salient Features:
Workshop: Basics of Creative Writing Virtual Workshop
Mentor: Gouri Dange
Eligibility: Minimum age of 18, with a passion for writing and willingness to learn.
With a basic skill level, each workshop accommodates only 15 participants.
Duration: This is a five-day-long workshop taking up two hours a day.
Fee: INR 2700/-
Core Modules:

Getting into and then past the autobiographical
Transforming personal into universal
Fictitious characters, relationships, and events
Depicting human relationships
Interdisciplinary creativity
Edit, rewrite and evaluating your work
Building your vocabulary
Reverse engineering
Write fiction, non-fiction, and faction
Learn about various genres and using the right one
The craft and commerce of writing.
Balancing the writer's life

The trainer is a novelist and columnist in the profession for over 20 years.
Certification: Participants receive an e-certification upon course completion.
Contact Information:
Phone: +91 91758 95563
WRAPPING UP:
The demand for good content, appealing, and engaging content is on the rise, more now than ever. Good content is not just about impeccable language or sophisticated vocabulary. It is indeed all about conveying information that the audience seeks through simple words, in simple fonts.
In the digital world today, mere content writing is not adequate. It is imperative to know about integration of marketing into content writing. You need to be alert and in constant learning mode, to adapt to the changing trends. After all, the purpose of writing good content is completely defeated if it does not reach the right people and elicit the expected response.
While you may have a flair for writing, whether as a career or as a hobby, you will need guidance on a lot of aspects when it comes to digital content writing. An excellent workshop will walk you through steps to bring out your hidden potential. It may even surprise you and open up amazing possibilities.
If you have been waiting for motivation and inspiration, here is an excellent opportunity. Embark on your journey into the spectacular world of words. Choose your genre. Pick a workshop from the list of the top 7 content writing workshops mentioned above and persevere.
Here's a lovely quote on writing:
"Writing isn't about using big words to impress. It's about using simple words in an impressive way."- Sierra Bailey
And one for the inspiration seekers:
"A journey of a thousand miles must begin with a single step."-Lao Tzu