The GST is one of the boldest tax reforms aiming at the expansion of the economic activities of major industries, having huge implications on the economy of the nation as a whole. It is a disruptive yet developmental reform. Today, we bring you information on the top 12 institutes offering GST courses in India.

Before we learn about the Top GST Courses in India, let's us know about the GST, GST Course and its advantages.
WHAT IS GST?
Goods and Services Tax or the GST, as we know it, is an indirect tax on the supply of goods and services in India. Unlike previous taxes, it is levied at the point of consumption and not the point of origin. In effect, from July 01, 2017, the GST has replaced multiple existing taxes. It is a tax change, a business change, and a necessary change to further the GDP. This policy changer has dismantled all the inter-state barriers in trade.
You can check out our list of the top Online GST Courses In India 
WHAT IS GST CERTIFICATION COURSE?
The GST certification is best suited for CAs, company secretaries, professionals of the audit, taxation, and financial domain, and students pursuing the same. Ministry of MSME offers the certification. This course aims to enhance knowledge by providing updated information on GST in an organized manner, improving analytical and problem-solving abilities as well as decision making.
WHAT ARE THE ADVANTAGES OF THE GST COURSE?
GST ensures uniformity of tax rates and structures and eliminates the cascading effect of taxes. It is crucial for every business, and there is a demand for skilled GST practitioners. Some of the many benefits of taking up a GST course are:
Complete and thorough knowledge of the length and breadth of the subject of GST from the experts.
CA, CS, or tax professionals and those in pursuit of becoming a GST practitioner gain tremendous insights with practical knowledge.
It opens up a plethora of job opportunities career-wise. You can either work as a practitioner or work for businesses. You can even open up a consultancy
Also, a GST-certified professional can expect an average 15% hike in salary.
Moving on, let us delve straight into the list of the top institutes offering a GST course.
Top GST Courses in India
GST COURSE AT IIM SKILLS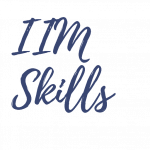 IIM Skills needs no introduction, it is one of the leading names in today's online education space. IIM SKILLS conducts top-quality training in several professional courses including GST Courses in India. 
The different modules in the course cover all the components that help you to understand how to implement GST for businesses. The course opens up many career options. You can take up freelancing too. Their e-portal also gives access to the Learning Management System. It is the storehouse of all the information related to GST including case studies, reference materials, and recorded sessions of the classes. 
The course incorporates working with different applications that help to smoothen the process of implementing GST. That way, you can work with many clients without the hassle of doing everything manually including keeping records. 
Highlights Of The Course:
Course Name: The Course name is GST Practitioner Certification Course 
Eligibility: New Career Aspirants, Lawyers, Job seekers, Accounting professionals, Tax Analysts, Finance executives, Entrepreneurs, Homemakers. 
GST Course Fee: The Course fee is INR 2900
Curriculum
Fundamentals of The GST Act

Concept and Structure Of GST

GST Registration, And Invoicing 

TDS Compliance

Indirect Tax, And Direct Tax 

Benefits of GST

Amendments of GST

GST Returns 

The Different Forms in GST
Course Duration: 4 weeks
Certification: The Candidates get a GST Practitioner Master Certification once the course is complete. 
Added Benefits: The GST Certification Course provides rigorous practical training on the advanced constituents of GST. You understand the essentials of GST, the process of implementation, and its role in businesses. You can get more details by downloading the brochure, and/or asking for a consultation from the experts of the institute. 
Contact: 99 11 839503, info@iimskills.com

Check out these other professional courses from IIM SKILLS
Business Accounting And Taxation Course
GST COURSE AT THE INSTITUTE OF CHARTERED ACCOUNTANTS OF INDIA- ICAI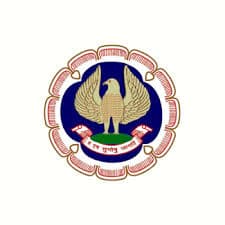 The ICAI is a statutory body for the Chartered Accountants in existence for 64 years. It is a premier accounting body and has also received global recognition for its contributions in various domains such as education, professional development, accounts, ethical standards, and auditing. Currently, it is the second-largest accounting body globally and has its headquarters in New Delhi. It is a revered institute for the GST practitioners.
The website has all useful resources on GST, such as the ACTs, rules, and laws about GST.
There are E-lectures and E-learning resources as well. There is even a topic wise study material on GST.
Highlights of the course:
Current Courses: The ICAI provides two GST courses, a Certificate Course, and an Advanced Certificate Course on GST.
Eligibility: Both of these courses are exclusively for chartered accountants.
Duration: The certificate course is for 72 hours (online and offline), and the advanced course is for 40 hours (online only).
Fee: The course fee is 10,000/- plus GST @18% for the certificate course and 14,000/- plus GST for the advanced certificate course.
Batch: This is an online course with a maximum batch size of 90.
Learning Resources: A softcopy of the background material is available on the e-learning portal. There is a compulsory assessment submission every day. The recording of the sessions is open to the candidates for two months.
CPE Hours: Candidates get 25 structured CPE hours after the course completion and five structured CPE hours after passing the assessment.
Course Coverage: It covers the A-Z of GST from an introduction to miscellaneous and ethical practices.
The course objective is to provide specific and updated information in the domain of GST in an organized and orderly manner. The GST courses at ICAI are of immense value to chartered accountants.
Contact:
ICAI Bhawan, Research Block,
Third Floor, A-29, Sector 62,
Noida – 201 309
Phone: 0120-3045954
GST COURSE AT ICT ACADEMY
ICT Academy is a GOI initiative that has been taking on mass training across the country for Skill India, Digital India, Startup India, and Make in India. Due to its extensive training competency and reach, it is now one of the chosen institutes for GST training as well. It has its base in Chennai.
Highlights of the course:
Current Courses:

GST in 90 minutes
Online certificate course in GST
Course on goods and service tax.

The 90-minute course is a super capsule on GST. It covers the basics, benefits, as well as tax law. This course is open to and beneficial for CXOs, CAs, GST practitioners, legal consultants, business people, CA aspirants, and even commerce students. This is a certification course.
The online certificate course is a 30 hours program valid for 60 days. Course delivery is by leading CAs and indirect tax professionals.
It enables an overall understanding of the GST law, its implementation, compliance, and enforcement.
Candidates can acquire practical knowledge of the different procedures under the GST act. Business people, CA practitioners, interns, students of business management, or even government finance and accounts officials may attend this course.
Another course is the NACEN certified three-day course. Again, open to all, this course is intensive. It offers more in-depth insights on the entire subject of GST, including registration, filing of returns, availing input tax credit, TDS compliance, and refunds. This course has 15 modules spanning the length and breadth of GST.
Contact:
ELCOT Complex, 2-7 Developed Plots,
Industrial Estate, Perungudi,
Chennai-600 096
Phone: 044-42906820
GST COURSE AT CLEARTAX

A Bangalore-based fin-tech platform, ClearTax helps with income tax filing, GST, and mutual fund investments. It has an impressive list of mentors and investors. Intending to simplify the tax filing process for the layman, it is today the most significant consumer tax filing platform in India.
The company has even built TaxCloud and GST software in pursuit of simplifying things for the CAs. It has almost 20,000 experts on board. Incidentally, it is also India's largest cloud platform for GST. Its newly launched mutual fund investing platform is quite popular with young millennials.
Highlights of the course:
Current Course: Comprehensive e-Learning Certification on New GST Returns.
Eligibility: The course is open to CA/tax practitioners, company executives, legal consultants, and even students.
Duration: It is eight-plus hours of in-depth training. The course also highlights how to handle errors and mismatches while filing. You can get an opportunity to get a resolution for all GST queries by CAs and GST experts.
Fee: 3600/-
Course Coverage: The course includes basics, a new GST return system, the transition from the old to the new system, and expert sections with key takeaways on expected changes in finance.
This course is a one-stop shop for all GST needs, creation of GST bills, claiming ITC, and filing GST returns.
Contact:
First Floor, 2A, AMR Tech Park Internal Rd, Hongasandra,
Bengaluru, Karnataka 560068
Phone: 80674-58707
GST TRAINING AT AJNIFM (Arun Jaitley National Institute of Financial Management)
The Arun Jaitley National Institute of Financial Management is a GOI Autonomous Institution of the Ministry of Finance. It is a centre of excellence set up in 1993. The institute specializes in various postgraduate programs in financial management. AJNIFM is now a premier institute catering to the training needs of:
Central Government middle and senior management
State Government
Defence establishments
Banks
Other financial institutions.
Not just capacity building, AJNIFM also is into research studies in accounts, audit, financial management, and parliamentary financial control as well as issues related to public policies. GST training is a new venture undertaken by AJNIFM.
Highlights of the course:
Current Course: GST e-Training program
Eligibility: The course has a broad appeal across different types of learners and can include academicians, researchers, GST practitioners, government officers, policymakers, and others.
Duration: This is a three-day (Wednesday through Friday) e-training program, a virtual classroom program with an in-person component. The website has a PDF brochure with the batch dates each month for the year 2020-2021.
Fee: 10,000/- per participant plus GST.
There is a discussion forum to resolve any queries and weekly assignment submission online.
Course Coverage: The course covers all basics somewhat in detail. It also provides practical knowledge on procedures like registration, filing of returns, how GST impacts the functioning of your organization and ends with an examination, feedback, and valedictory session.
Contact:
National Institute of Financial Management
Sector 48,Pali Road
Faridabad-121001
Phone: 129-2465258

GST COURSE AT EDUPRISTINE

With its inception in 2008, by industry professionals from MNCs, EduPristine is a premier finance training provider. Over the years, it has expanded from one to five verticals, Accounting, Analytics, Finance, Marketing, and Healthcare.
It has a network of classrooms across India and a robust online platform with online courses as well. EduPristine has tailor-made programs for the corporates.
Highlights of the course:
Current Course: GST Course
Eligibility: Undergraduates, graduates, working professionals, and candidates aspiring for a career in accounts and taxation.
Duration: It is for 32 hours.
Batch: It is a classroom training with weekend and weekday batch options.
Learning Resources: There are 24 x 7 online support and access to the learning material in the form of presentations, recordings, practice files, and utility files.
Course Coverage: The course content design is by industry experts, incorporating employability skills from day one. It covers all the important aspects. Some modules of importance are GST in Tally and GST vs. previous indirect tax.
Contact:
Asha Plaza, 607, 2nd Floor, Srinivagilu Main Road
Koramangala 4th Block, Koramangala
Bengaluru, Karnataka-560095
Phone: 1800 200 5835
GST COURSE AT VSKILLS
A certification program by the ICSIL, Vskills, is a certification program. In fact, in India, Vskills is the largest certification body that conducts skills testing and has certification exams, all intending to improve employability.
The certifications are all industry-recognized, and many companies hire Vskills certified candidates. It is one platform that assesses the competency of candidates and also provides training programs in various domains, from accounts, finance, engineering, office skills, big data, and numerous others.
Their website is hugely resourceful with popular links, certifications, practise tests, exams, tutorials, blogs, internships, jobs, interview questions, and resume writing as well. Vskills has around 2.5+ million users and 50,000 plus certified candidates. It has 200+ courses.
Highlights of the course:
Current Course: Certified GST professional.
Eligibility: Accounting professionals, tax consultants, or students pursuing accounts and finance.
Duration: It is a 60-minute course.
Fee: 3,499/-
Batch: It is an online program.
Learning Resources: Once registered, candidates get access to the learning management system. They also get a hard copy of the study material. There is lifelong e-learning access. There are free practice tests.
Students can choose a date and venue for the exam, which is for 50 marks with no negative marking. There are around 70 centers in India.
Course Coverage: Course contents cover basics, concepts, GST registration, invoicing, GST returns, valuation, legal provisions, and various other miscellaneous topics of significance.
This Government-certified course is valid for life. Candidates get tagged as Vskills certified on Monsterindia.com as well as shine.com, automatically increasing your employability.
Contact:
1113, Tower-2, Pearls Omaxe,
Pitampura, New Delhi-110034
Phone: 011-47344723
GST COURSE AT CACLUBINDIA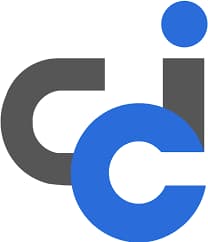 CAclubindia believes in sharing knowledge, and at the outset, it is a knowledge sharing interactive online platform. It leverages the power of the community and provides its two million-plus members with numerous e-learning options and valuable networking.
Catering to financial professionals and taxpayers initially, it now caters to the entire finance community. The site provides updates on various issues related to the finance world. There are reviews, discussions, webinars, resources to refer to, online learning, corporate laws, jobs, events, videos, and lots more. It is like the entire finance world enclosed in an oyster.
Highlights of the course:
Current Courses: GST certification course. It is an advanced course with certification from the Ministry of MSME Govt of India.
Duration: It is a 40-hours program extending four days with nine hours each day and four hours recorded for real estate and GSTR-3B. The course is available in English and Hindi.
Fee: 9999/-
Batch: It is a weekend batch, Saturday and Sunday, from 9 a.m. to 5.30 p.m.
Learning Resources: A week before the live class, candidates get the e-notes.
Course Coverage: As a new feature, this course now has two practical classes on GST return and GST refund. It covers all essential modules and also includes the E Way bill in GST and assessment tests.
Upon course completion, the exam is mandatory to obtain the certificate. The exam is online, and results are available immediately post submission.
Contact:
Toll-Free: 1800-3000-0505
GST COURSE AT ICA-CHENNAI (Institute of Company Accountants)

Institute of Company Accountants, with inception in 2004, trains manpower for the industries of accounts and finance. They are registered IT practitioners in India and provide students comprehensive and certified professional tax training through their programs.
ICA offers courses for tax professionals, accounting courses, tax practitioner courses, GST courses, etc. Even under the GST courses, it has various courses for the practitioners, online certificate course for freshers, a part-time class, an evening class, a weekend class, and so on.
The GST refund and E Way Bill are free classes at ICA.
Highlights of the course:
Current Course: GST Certification Course
Learning Resources: It is an online course delivered through video lectures by leading CAs and tax professionals. Candidates will receive videos, case studies, webinars, and quizzes.
This course trains candidates to file the GST with Tally ERP9.0, an offline tool.
Eligibility: Accounting professionals, tax consultants, and even students pursuing courses in accounts and finance will benefit from this course.
Course Coverage: The concepts of taxation and GST basics, GST administration, registration, payment, accounting or record-keeping, GST and law, IGST, and even covers GST in other countries.
Contact:
239/1, Rohini Flats,
Anna Nagar West Extension,
Chennai-600 101
Phone: 75500-85215
GST TRAINING BANGALORE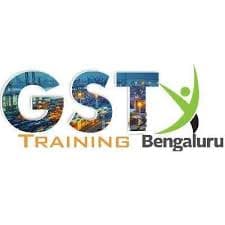 GST Training in Bangalore, Cosmic IT services, is a company that provides quality training about the Goods and Service Tax. Their training also covers GST applicability in various verticals like e-commerce, service sector, etc. The mentor at this institute has immense knowledge in Indian and US accounting for 16+ years. Also, the training program has recognition by the Ministry of Skill Development and Entrepreneurship.
Highlights of the course:
Current Course: Diploma in Goods and Services Tax.
Duration: Two days.
Fee: INR 6000/-
Batch: Weekend batch, online.
Course Coverage: It covers all aspects of GST from basics to filing and refunds in 15 chapters. The syllabus also includes tools used on the GSTN portal and returns-new module.
Contact:
#154, 6th Main, 2nd Stage, 2nd Phase,
Mahalaxmipuram, Bangalore-560086, India.
Phone: 93421-03552

GST COURSE AT IIPTR MUMBAI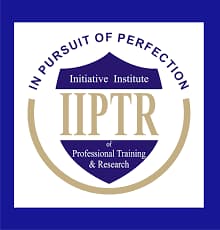 Initiative Institute of Professional Training & Research is Mumbai's leading provider of professional courses in finance and revenue management. Anyone looking at accelerating their career in the tax and finance industry can make use of the comprehensive range of professional courses that IIPTR provides.
An essential feature of their courses is that they are always job relevant and stimulating. The mentors at this institute are professionals with 15+ years of experience. Furthermore, the institute has a classroom as well as online courses. The courses always include practical implementation for students to have a hands-on experience.
Highlights of the course:
Current Course: Advance diploma in GST.
With this course, you can become a government certified GST practitioner.
Course Coverage: The syllabus covers all crucial aspects in two modules. It includes legal issues, compliances, latest developments and changes as per the GST council, and practical knowledge with improving analytical and problem-solving skills.
It is a completely integrated package that not just covers theoretical aspects but provides hands-on practical training as well.
Candidates get a complimentary copy of GST software as a part of the course. The training also guides candidates on how to run a private GST filing practice, client procurement, client relations, and tools for growth and success.
To top it, the institute guides its students to obtain the GST practitioner certification from the GSTN portal.
Contact:
Office No. 4, 1st Floor, Old Sawan Bhavan,
Next to Sun Shine Plaza, MMGS Marg,
Opposite Civic Center,
Dadar East, Mumbai-400014
Phone: 76669-77775
GST COURSE AT UDEMY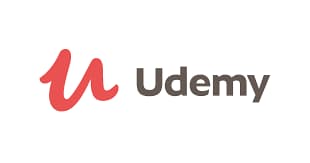 Udemy is hugely popular, not just as a course provider but even as a platform for people to share their knowledge in the form of courses. Students and teachers benefit alike from this enormous platform globally.
This leading global marketplace is improving lives through learning and instruction. It is transforming the lives of many and connects students across the globe to the best instructors. With access to online resources such as Udemy, people of any age can learn anything from anywhere.
Highlights of the course:
Current Course: Complete GST course & Certification-Grow your CA practice. (This is a course created by ClearTax Learning).
Eligibility: CA aspirants, CAs, IAS aspirants, tax practitioners, legal practitioners, accountants, and students of commerce and accounts.
Duration: The course includes 42 hours of on-demand video and 29 articles with lifetime access and a certificate of completion.
Fee: 4800/-
Learning Resources:
Course Coverage: The course takes you through the basics, and by the end, transforms you into an expert. A basic understanding of taxes is beneficial. The course has 27 sections with 299 lectures. It also includes offenses and penalties and new council meeting of GST rates
This course is currently a bestseller with an overall rating of 4.5/5 and an instructor rating of 4.0/5. The lectures are available in English and Hindi. For those of you who are more comfortable with the Udemy interface, you can grab the course from this platform. Udemy definitely provides the best GST Courses in India.
GST COURSE AT HENRY HARVIN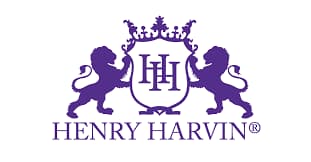 Henry Harvin is an organization that offers many courses on skill development. With a primary focus on value creation, the institute has trained 23000+ students thus far. The organization offers courses catering to a multitude of job profiles.
The institute has courses for MBA, Engineering, for graduates, marketing, courses in finance, courses for lawyers, doctors, as well as courses for the finance/accounts/taxation industry.
Highlights of the course:
Current Course: GST Practitioner Certification Course
Duration: Classroom training and online training are both for 32 hours.
Fee: INR 9500/-
Learning Resources: It is a 100% practical training with a free one-year membership in the finance academy worth 4k. Recorded videos, monthly brush up sessions, interview skills, and career services are all-inclusive in training.
Course Coverage: This certified course covers the latest and trending topics as well as the new provisions. Besides, there are live projects and a guaranteed internship.
Candidates get an industry-recognized certification necessary from the career perspective.
Contact:
Phone: 9015-266-266
FAQs related to GST Courses in India
1. How much salary can a GST practitioner expect? 
A GST Practitioner can earn anywhere from 3lacs- 6.5 lacs per annum. With expertise and experience, you can expect to get even higher salaries and better career growth.
2. Which top institutes offer GST courses online in India?
There are many institutes that offer top-grade online GST courses in India like IIM SKILLS, TaxGuru, ICAI, and many more. The curriculum is top-notch and the mentors are affable and help you every step of learning the advanced concepts of GST. Please contact the relevant institutes to get extensive details of their GST course and programs.
3. Which is better – an online or offline GST Course?
Considering the situation the world is grappling with, currently, signing up for an online GST Course is judicious since it offers all the benefits of an offline course with additional benefits. You get to study from the comfort of your own space and the courses are affordable with an extensive syllabus covering all important elements.
CONCLUDING THOUGHTS:
We hope the list, as mentioned above, of institutes providing GST Courses in India, is helpful for candidates aspiring to become GST practitioners.
What is the benefit of the GST course?
The introduction of GST has created numerous job opportunities. All businesses need skilled professionals to handle the GST, from e-filing to reconciliation dedicatedly.
The GST practitioner is the new lucrative job in the taxation industry. A unique career opportunity, it fetches anywhere from an average of 4.9-6.4 L in India.
As a GST practitioner, you can provide services to other online taxpayers. You can start your practice as a consultant after registering on the GSTN portal and obtaining a valid certification for the same.
So, all you aspiring audit and taxation or finance professionals out there, GST is the new hot job unlocking immense opportunities. With many business people unaware of the nuances of taxation, this is truly a golden chance for you to strengthen your knowledge and grab an exciting and well-paying job.
Go for a course that suits your requirements and start your professional career by becoming a GST practitioner.