Top 10 Online Entrepreneurship Courses In India
Are you someone who likes to live on your own terms? Someone who dreams big and has the passion and drive to convert your dreams into a reality? In other words, are you ready to take calculated risks and start your own business? Or maybe you already have taken that first step and set up a business and are looking at other factors to promote/boost your business. Whatever the case is, we have you covered. Today, we bring you a list of the top 10 online entrepreneurship courses in India.
In simple words, it is the developing, organizing, and running a business or enterprise to make a profit. This definition is something that has not changed over the decades. But, the options and possibilities for entrepreneurs have surely evolved and how!
Today, thanks to technology and digital transformation, a lot of obstacles to becoming an entrepreneur have disappeared, and newer opportunities have presented.
The modern-day definition is more like the ability to find a solution for a problem, seeing possibilities and opportunities where an average person can only see problems.
An entrepreneur's life is exciting and liberating, to say the least. There is something oddly satisfying in working for your venture than working in a 9 to 5 for someone else.
It is almost magical that you create something from nothing literally. An idea is all it takes to set the ball rolling. Again, thoughts and ideas are aplenty. Real entrepreneurs are those who can conceptualize, spot the opportunities, acquire competencies, develop skills, and convert a vision into meaningful reality. It all boils down to the capability of execution.
Yes, being an entrepreneur feels terrific, but what are the traits that set them apart from others? Let us take a look at some of them:
They like to take a calculated risk on a passion.
Entrepreneurs are not afraid of constant challenges and overcome adversity enabling personal growth as well.
They take failure as stepping stones and do not quit.
Entrepreneurs are a hard-working and disciplined lot.
They create jobs and believe in innovating and creating a change.
Entrepreneurs feel empowered and able to give back to society and be an essential part of the economy.
Finally, the entrepreneurs are forever curious and highly ambitious lot.
ONLINE ENTREPRENEURSHIP COURSES:
Whether you aspire to be an entrepreneur or are already one, many entrepreneurship courses provide essential insights. Some are the graduate level, some postgraduate level, and then there are the short‑term courses as well. The short-term courses are generally replete with actionable information from industry experts.
Having written enough on entrepreneurs, let me now walk you through some great entrepreneurship courses that we have in India.
ENTREPRENEURSHIP COURSES AT STARTUP INDIA
An initiative of the Government of India, Startup India, is the largest entrepreneurship platform online. It allows innovative minds and budding entrepreneurs to network, access various free tools, and other essential resources to start their ventures. It even allows users to participate in challenges and programs.
You can connect with about 50k+ start-ups across sectors, 30+ government departments, and even connect with mentors. It is a knowledge bank for start-ups with templates for every situation and online resources and courses for skill development. There are many entrepreneur-friendly courses as well, including data analytics and design thinking.
Name of the course: Startup India Learning Program
Duration: Four weeks.
Course Fee: Free.
Certification: You will receive an official Startup India and Invest India Certification.
Course Highlights: This is a free online entrepreneurship program developed by Invest India in collaboration with UpGrad. Through structured learning, this course aims at helping entrepreneurs get their ventures onto the next level. It has extensive coverage of all topics related to starting up an enterprise. 40+ top founders across various domains reveal all about their real-life successes and failures. With insights from top entrepreneurs, the course is value-packed. Networking with fellow entrepreneurs on an interactive discussion forum and mentoring with step‑by‑step guidelines on creating a business plan for your venture are some additional perks of this program.
Program Syllabus:
Idea validation
Finance and legal
Pitching and funding
Contact:
Toll-Free Number: 1800 115 565
ENTREPRENEURSHIP COURSES AT UPGRAD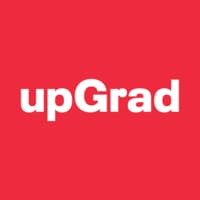 upGrad is an online platform offering courses in various streams for higher education. Their courses are intensive and rigorous, industry-relevant. The organization has collaborations with world-class faculty. Be it digital marketing, law, insurance, management, or data science; the platform has professional-level courses in all domains. The design and structure of the courses are such that it enhances employability and provides opportunities to further a career.
Thus far, it has helped thousands of professionals achieve their career goals and is instrumental in transforming the mode of education delivery in today's digital age.
Name of the course: Entrepreneurship Certificate Program
Duration: Three months with a recommended six to eight hours a week.
Course Fee: INR 80,000 + GST.
Certification: upGrad's Entrepreneurship Certificate.
Course Highlights: This course is apt for working professionals wanting to start up their venture, existing entrepreneurs as well as students and SMEs. You can get one-on-one interaction with industry mentors and expect timely doubt resolution. It includes 40+ hours of learning and assignments to implement your knowledge. Networking with 650+ entrepreneurs and a leadership masterclass with Ronnie Screwvala are the cherries on the cake. You will even receive personalized feedback for the assignments.
Moreover, the instructors are world-class industry experts, so you get a chance to interact with the top-brass through this program. There will be a total of four masterclasses and four network and pitching events. Also, you get dedicated student success mentors to ensure consistency and progress.
Program Syllabus:
Entrepreneurship mindset-Two weeks with one assignment.
Product market fit-Four weeks with one assignment.
Building products-One week
Building business-Five weeks with two assignments.
Contact:
Registered Office
Ground Floor, Nishuvi,
75 Dr. Annie Besant Road
Worli, Mumbai-400018
Phone#: 1800 210 2020
ENTREPRENEURSHIP COURSE AT SPJIMR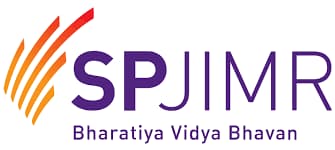 S.P. Jain Institute of Management and Research is a leading B-school in Mumbai. A part of Bharatiya Vidya Bhavan, it is an autonomous institute that ranks among the top 10 management institutes consistently over the years.
The institute has a broad spectrum of programs for postgraduates, entrepreneurs, executives, and even family businesses. With a collaboration with reputed business schools and universities globally, it offers its participants a diverse understanding of business.
Name of the course: Start Your Business
Duration: The program is for seven weekends as an online program. On-campus, the program is for two weekends in Delhi and Mumbai.
Course Highlights: The SYB is an entrepreneurial education program to guide budding entrepreneurs keen on starting businesses. Candidates taking up this program will benefit from networking with other entrepreneurs, venture capitalists, marketers, service providers, and the likes from the entrepreneurial ecosystem. The course design specifically caters to the needs of the start-ups. The faculty has extensive experience in teaching and guiding entrepreneurs from small and medium enterprises.
Program Syllabus: The program has four modules:
Entrepreneurial mindset includes ideation, market sizing, customer, consumer, and value chain mapping.
Knowledge and skills-include building a start-up brand, digital marketing, CRM, business model canvas, and a presentation of the business opportunity.
Managing the start-up includes checklist, costing, pricing, bootstrapping, design thinking, and raising finance.
The last module includes pre-incubation sessions and presentations.
Contact:
Bhavan's Campus
Munshi Nagar, Dadabhai Road,
Andheri West, Mumbai-400 058
Phone: 22-2623-7454
ENTREPRENEURSHIP COURSES ON EDX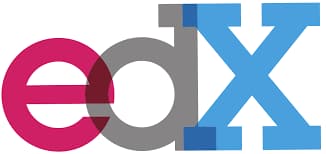 edX is yet another popular education platform. It is home to 20 million-plus learners with over 120 institutional partners. It is one platform that is transcending barriers and transforming education globally.
With edX, you have access to high-quality education for learners at any stage, whether entering the job market, switching careers, seeking a raise, or exploring new interests. It has courses in every possible subject, from art and culture to food and nutrition, economics, and finance, to philanthropy, it is one platform that caters to all.
From the perspective of entrepreneurship, we have short-listed three courses from the edX platform.
Micromaster's Program in Entrepreneurship
Another resourceful course for budding entrepreneurs on the edX platform is the course that helps develop, organize, and manage your own business, a MicroMasters program by IIMB.
MicroMasters programs on edX are a series of courses from top universities that enable you to advance your career. Candidates who complete the MicroMasters program can apply for the Master's program.
Name of the course: IIMBx's Entrepreneurship MicroMasters Program.
Duration: This program includes four graduate-level courses with expert instruction. It is self-paced and takes about eight months with a dedicated two to four hours per week.
Course Fee: 40,572 for the full program.
Certification: To earn the MicroMasters Program Certification, candidates must complete individual courses therein and get verified certificates for the same.
Program Syllabus: This MicroMaster program is an amalgamation of four other courses:
People Management
Do Your Venture-Entrepreneurship for everyone
Accounting and Finance
Marketing Management.
DO YOUR VENTURE-ENTREPRENEURSHIP FOR EVERYONE
Name of the course: Do Your Venture-Entrepreneurship for Everyone, a program by Indian Institute of Management-Bangalore. This course is a part of the MicroMasters Program mentioned above, though you can take it independently as well.
Duration: This is a six weeks program requiring three to four hours per week.
Course Fee: It is a free course to enroll at a cost if you require certification.
Certification: To increase your job prospects, you can opt for the shareable certification at INR 11,270.
Course Highlights: This is an action-oriented course teaching you the systematic and scientific way to identify, evaluate, and test your ideas. It has excellent tools and techniques to generate ideas and test their viability. The course gives insights into the paths of successful entrepreneurs. It is a self-paced program with video transcripts in Hindi and English.
Program Syllabus:
Introduction to Do Your Venture
Opportunities and idea generation
Idea validation and evaluation
Lean canvas
Effectuation
BECOMING AN ENTREPRENEUR—BY MIT ON EDX
Massachusetts Institute of Technology is a Cambridge private research university most famous for its programs in physical sciences and engineering. But the university also has courses in various other subjects, including political science, economics, business management, linguistics, etc.
On edX, it provides various online courses that students can audit for free or receive verified certification at a small fee. MITx courses bring all the hallmarks of MIT courses onto the edX platform. Though there are quite a few courses by MITx for entrepreneurs, this is perhaps the foundation course.
Name of the course: Becoming an Entrepreneur
Duration: Six weeks with one to three hours per week.
Course Fee: Free to enrol.
Certification: A price of 5184 for certification.
Course Highlights: An introductory level course, this program is engaging and informative. It provides motivation and inspiration to all the wannabe entrepreneurs, providing them with not just the path but also the tools to overcome obstacles and challenges. From the reviews, this course is easily understandable yet amazing and extremely enjoyable.
Program Syllabus:
Overcoming challenges and myths
Defining goals of your start-up
Identifying opportunities
Market research and target customer
Designing and testing
Planning, logistics, pitching, and selling.
Contact:
You can register on edX and request further information on the program.
ENTREPRENEURSHIP COURSE ON COURSERA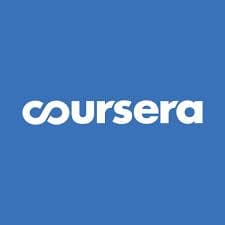 Yet another valuable name in the list of online education platforms is Coursera. Coursera inclusive, online education podiums have changed the way we learn things. They offer quality education from the best of the universities and experts. Furthermore, these courses are available to anyone from any corner of the world at just a click.
Coursera is no different, and every course here is by top instructors or world-class universities and companies. There are hundreds of free courses as well that provide on-demand video lectures complete with exercises and assignments. The paid courses usually come with quizzes and projects and a shareable course completion certificate.
There are 3900+ courses and specializations and 60+ million registered and learning from Coursera.
Name of the course: Entrepreneurship Specialization. This is a specialization course by The Wharton University of Pennsylvania. There are five courses under this specialization, but candidates can choose to opt for a single course as well.
Duration: Approximately six months if you put in two hours a week. It is a self-paced course.
Course Fee: You can enroll for free.
Certification: Shareable certification upon completion of the specialization.
Course Highlights: This single specialization covers the conception, design, organization, and management of a new business. It is a step-by-step program with guidance from top professors and insights from current Wharton start-up founders. Every specialization has hands-on projects.
Program Syllabus: The five courses under this specialization are:
Developing the opportunity
Launching your start-up
Growth strategies
Financing and profitability
Wharton Entrepreneurship capstone project
ENTREPRENEURSHIP COURSES ON UDEMY
Without the mention of Udemy, the list of online education platforms is incomplete. Excellent online resources make it possible for anyone to learn anything from anywhere. People, even in remote areas, can gain knowledge and meaningfully transform their lives.
Udemy has given passionate instructors across the globe, a place to share their knowledge. These instructors are many times not just professors and teachers having expertise, but industry experts who make their courses even more valuable.
The global reach of Udemy is incomprehensible. It has 57k instructors teaching over 150k courses in 65+ languages. Another mindboggling statistic is that 80% of fortune 500 companies trust Udemy for their employee upskilling.
Udemy, like the other online education platforms, has courses for varied subjects. We bring you the details of two significant and popular courses that pertain to the entrepreneurship category.
THE ESSENTIAL GUIDE TO ENTREPRENEURSHIP
Name of the course: The Essential Guide to Entrepreneurship by Guy Kawasaki, who is the chief evangelist of Canva, the graphic design tool.
Duration: The course has four hours of on-demand video lectures.
Course Fee: 499/-
Certification: Certificate of completion
Course Highlights: This is a course that has seen 19,196 enrolments and has a 4.5/5 rating. Learning resources include five articles, 27 downloadable resources, and lifetime access. This program allows you to experience a live pitch by an entrepreneur and hear the feedback uncensored. It helps you develop a versatile approach. A mentor with 30+ years of wisdom, a true innovator, entrepreneur, and investor, this course is packed with useful nuggets. You will get to learn about entrepreneurship from A to Z.
Program Syllabus:
Introduction
Launching
Pitching
Fundraising
Building a team
Social media
Evangelizing
Conclusion
MARKETING FOR ENTREPRENEURS IN 2020-UDEMY
This is another course that we find worth mentioning on the Udemy platform, simply because no businesses/start-ups can do without digital marketing. The conceptualization, planning, designing, pitching, execution, etc., are aspects that all entrepreneurship courses include. When it comes to marketing, the one thing that rules the roost is DIGITAL MARKETING.
No business can succeed in today's cut-throat competitive world without online presence and brand awareness. Enter digital marketing. It is one skill that ensures business success if implemented well.
Name of the course: Marketing for Entrepreneurs in 2020: Learn Digital Marketing
Duration: It has about two hours of on-demand video.
Course Fee: Free.
Certification: Since it is a free course, there is no certification.
Course Highlights: This course is perfect for any stage of entrepreneurs, newbies or wannabes, or even seasoned professionals because all of them need digital marketing skills for business prosperity. It is a masterclass by Taylor Ryan, who is a 6x start-up founder, a growth hacker, a CEO, and dons many more hats. Apart from being a free course, it is a high energy digital marketing, growth hacking, and entrepreneurial masterclass.
Program Syllabus:
Introduction
Building your brand and website
Objectives and tracking
Scaling
Testing
Can you win an award?
CRM and content
SEO TRAINING COURSE BY HUBSPOT
HubSpot, an American company, develops and markets software products that are requisites of all businesses. It develops products for inbound marketing, sales, and customer services. The company also offers various free tools and resources. With a focus on customers, they have built a platform that unites software, education, and the business community.
Apart from eBooks, blogs, guides, customer stories, research, and reports, HubSpot offers various free courses and certifications. We picked out one course that is essential to businesses, the SEO training course.
Search Engine Optimization is a very crucial aspect and specialization of digital marketing that helps any business immensely when done right. It is unarguably a significant factor for start-ups and new entrepreneurship ventures as it is for existing businesses.
Name of the course: Free SEO Training Course: Building Sustainable Traffic for Business Growth from HubSpot Academy
(Admit it, you need SEO for business!)
Duration: It is a one-hour course.
Course Fee: Free.
Certification: No certification.
Course Highlights: This free course teaches you all things SEO, including building search authority, link building, topic clusters, and allows you a sneak peek into how HubSpot ranks #1 on Google. The learning resources are in the form of 15 videos and two quizzes. Upon course completion, you will know how to optimize your website for search engines, build backlinks, increase site visibility, and leverage blogging to rank better on Google.
Program Syllabus:
Deciding an SEO strategy that fits your business
Link building for SEO
How HubSpot uses blogging to rank on Google
WRAPPING IT UP
There may be many more courses out there, but we have picked the creme de la crème of the short-term courses for you. While you may have all the essential traits of a successful entrepreneur, guidance, and in some cases, handholding through the process never hurts. Each of these courses presents impressive insights, and the course design and structure is by prestigious institutes/universities/business magnates.
Digital India has completely changed the face of the start-up ecosystem. More and more young entrepreneurs are coming up with innovative business ideas. Another thing is that starting a business today is relatively less hassle-free since digitization.
Setting up a new business and having it running is a tough job in itself. As an entrepreneur in the digital age, it becomes vital to learn online marketing/digital marketing to help your business grow organically.
We live in a digital world, and hence the power of digital cannot be overlooked or underestimated. Learning the nuances of digital marketing, entrepreneurs can take their business ventures to the next level in a brief period. In fact, it has enormous potential and is extremely cost-effective with excellent returns on investment.
So, let your dreams take flight and let your passion guide you. Have the courage to pursue what you believe relentlessly, and make it a reality.
As put forth by Steve Martin: "Be so good they can't ignore you."