As per a Goldman Sachs report, the digital marketing career in India alone will be worth $160 billion by 2025. This translates into 60-65 lakhs of digital jobs by the year 2025. Unbelievable, isn't it? Considering these statistics, any layman can tell, it is indeed the perfect time to craft a career around this domain. The demand for digital marketers is high in all cities, big and small, Jaipur included. Amongst the many institutes that have opened up, we walk you through the top 10 digital marketing courses in Jaipur. 

You can also take a look at the top digital marketing courses in Ahmedabad.
Are you a graduate seeking employment?
Digital marketing is a great career.
Maybe you are not satisfied with your present job and want to switch careers?
Transition into the digital marketing field for an enriching experience with a very decent pay package.
Or Hey, are you a homemaker looking at a freelance opportunity?
Again, digital marketing is the best option to consider.
Digital marketing today is a necessity for all businesses.
It is essentially the marketing of products and services through digital channels. The search engines, social media, emails, websites, are all digital channels. The job of a digital marketer is dynamic as trends in digital marketing keep changing with changes in consumer behaviour. Some of the primary functions of a digital marketer are to create brand awareness online, help with lead generation, convert leads to sales, retarget, optimize websites for search engines, and create valuable digital marketing campaigns.
DIGITAL MARKETING IN JAIPUR
The Pink City of Jaipur is the capital of Rajasthan. It is a vibrant blend of the old and the new. Home to some UNESCO World Heritage sites, it also houses some of the most exotic hotels and resorts in the world. Its splendid forts and palaces, bustling bazaars, go hand-in-hand with the metro and international airport and other modern amenities.
Jaipur is not just the provincial capital but an administrative and educational centre too. The economy is fuelled by tourism mainly along with luxury textiles, gemstone cutting, and information technology. It is a leading tier-2 city, and because of its economic diversification and location, it is an attractive investment destination.
Caught in the whirlwind of digital marketing, Jaipur is also witnessing a demand for skilled digital marketers. Below is a research-based list of the top 10 digital marketing courses in Jaipur, for the benefit of those who want to transition or foray into the digital marketing field.
We also have a compilation of the top digital marketing courses in Delhi.
DIGITAL MARKETING COURSE AT IIM SKILLS
When it comes to developing new skills that provide employment, IIM SKILLS is a brand in itself. With its inception just over five years back, it is one institute that has gained popularity by leaps and bounds through its job-oriented courses.
Having a stellar reputation in the online education domain, IIM SKILLS offers convenient online courses in content writing, digital marketing, and also provides CAT coaching. With branches across the country, this institute has trained more than 5000 candidates.
IIM SKILLS aims at providing high-quality, world-class education at very affordable prices. Their focus is on empowering more and more individuals with skills that help them carve out a lucrative career path.
Brand Partners of IIM SKILLS for Placements

The institute and its mentors extend their support to all candidates even after course completion, providing handholding and guidance through various challenges. This is something that most institutes do not care to do. IIM SKILLS creates a lasting professional relationship with all of its candidates and even offers lifetime access to the course material.
Though exclusively online, their digital marketing course is at par with some of the leading institutes offering digital marketing courses in Jaipur and elsewhere. The digital marketing course at IIM SKILLS not just helps candidates design and develop a beautiful, search engine-friendly website but also educates them on the best practices moving forward.
Alumni Reviews that speak of the dedication and commitment of IIM SKILLS.  

Salient Features:
Course Name: Master Digital Marketing Course
Duration: 180 hours spread over three months.
Course Fee: INR 34,900/- plus GST.
Modules: The curriculum includes the length and breadth of digital marketing in 40 modules.
The course is tool-driven and also offers free tools worth 79K to all candidates. Some of the essential digital marketing tools include:

Google Analytics
Keyword Planner
YouTube Analytics
Ubersuggest
SEMrush

It is an extensive program integrated with hands-on assignments after each module. In fact, the tasks take up 120+ hours, while the live interactive sessions take up 60+ hours.
Apart from the usual modules, the candidates also learn micro-video marketing, learning to create their first video campaign.
Infographics, content writing, and advanced blogging are some other essential sub-modules.
The course is available on weekday and weekend options.
The institute provides an optional internship and job placement assistance.
Certifications: The course comes with a master's certification from the institute. The institute also guides students on obtaining global certifications from Google, HubSpot, and Facebook, adding immense value to the resume.
Contact IIM SKILLS at:
Email: info@iimskills.com
Phone: + (91) 99 11 839503
Other Courses offered by IIM SKILLS:
DIGILEARNINGS, JAIPUR
DigiLearnigns is a leading institute that provides digital marketing solutions and digital marketing courses in Jaipur. The institute has provided service to 273 clients across various verticals like universities, real estate, automobiles, jewellery, and IT companies.
In the matter of training, they have trained 3000+ trainees thus far. Their digital marketing courses are apt for freshers, professionals, business owners, or homemakers.
All the trainers have 10+ years of experience. Their unique training methodology has gained them their reputation.
The institute has a focus on not just excellent course structure and high-quality training but also fostering a professional relationship.
Salient Features:
Course Name: Digital Marketing Masters Program
Duration: Three months/12 weeks/120 hours. Daily two hours in morning/afternoon/evening slots.
Course Fee: INR 25,000/-
Modules: The curriculum has nine modules with 48 sub-modules. This is an entrepreneurship and job-oriented practical training program that will teach students the A to Z of digital marketing.
It is a result-driven training that includes fundamental concepts of search engine optimization, social media marketing, and pay-per-click.
The course includes a free internship on live projects with 100% placement assistance.
There are backup classes, assessments after each module, and free career counselling.
Furthermore, every batch at DigiLearnings gets an opportunity to build real-time online campaigns, boosting the confidence of the students in using Google AdWords.
Candidates even work with Google analytics and webmaster tools to gain hands-on experience.
The DigiLearnings Elite Club membership provides unlimited classroom access, free business consultancy, free workshop access, and flexibility of joining any batch at any time.
Certification: Candidates get 15+ certifications with this program, including Google, HubSpot, and Facebook certifications.
DigiLearnings is at:
Paramount Building, S-5, First Floor,
Shree Gopal Nagar, Gopalpura Bypass Road,
Jaipur-302018
Phone#: 90019-99320

DIGITAL MARKETING COURSE AT QUiBUS TRAININGS, JAIPUR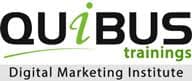 Quibus Trainings is a leading name in North India. It provides digital marketing courses in Jaipur.
They offer both classroom and online courses. Also, they provide individual training for SEO, SMO, and SEM. The institute has trained 1000+ students in digital marketing thus far, with most of them working as digital marketers or entrepreneurs.
A significant feature of Quibus Trainings is that they provide training for only one batch per month. They believe in quality and not quantity and restrict the number of students to 20 per batch as well. The trainer has ten plus years of experience with national and international clients. The institute provides strategic, practical, and latest digital marketing knowledge.
Salient Features:
Course Name:

The classroom course is IDMP or Integrated Digital Marketing Course.
The online course is Digital Marketing Mastery Course.

Duration:

The classroom course is for four months or 16 weeks.
The online course is for three months

Course Fee:

IDMP is for INR 30,000/- as a one-time payment or 35,000/- in two instalments.
The online course is for 22,500/-

Modules: The courses include 24+ advanced digital marketing modules. It also includes presentations, case studies, assignments, and quizzes.
Some of the interesting modules are:

Using Canva for designing
Google audience management
Blogging
Google remarketing

The course is 100% practical with expert trainers, doubt clearing sessions, backup videos, and live project experience.
All candidates get an internship opportunity and placement assistance as well.
Certification: Candidates spend one month obtaining 10+ global certifications from Google, HubSpot, and Facebook.
Quibus Trainings is at:
46, First Floor,
Mukta Nand Nagar,
Gopalpura, Jaipur-302018
Phone: 85020-02002
DIGITAL MARKETING COURSE AT DZONE, JAIPUR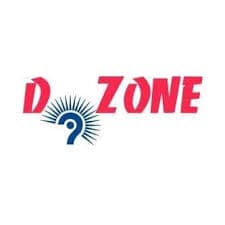 DZone is an IT training institute that also provides digital marketing courses in Jaipur. It has a variety of courses in web development, app development, data science, machine learning, and various software training courses.
Every course at DZone has live projects in line with the requirements of various industries, so students get hands-on experience. All their courses are job-oriented with placement assistance. The institute has online training, classroom training, weekend training, and corporate training as well. There are free demo sessions to explore more about each course.
Salient Features:
Course Name: Certification in digital marketing.
Duration: Two months. One hour from Monday through Friday.
Course Fee: INR 10,000/-
This course is available as both online and offline training.
Modules: 15 modules make up for the entire course.
There is a module for making money through blogging and Adsense.
Some other interesting sub-modules are:

Online reputation management
Remarketing advertisements
Infographics
Viral marketing
Growth hacking

The trainer has 21 years of experience with 13 years of exclusive experience in online marketing.
Certification: Candidates get a digital marketing certification and a Google My Business certification.
D-Zone is at:
259 and 258, Katewa Nagar, Devi Nagar,
Shyam Nagar, Jaipur, Rajasthan-302019
Phone#: 98297-08506
DIGITAL MARKETING COURSE AT DIGIXP, JAIPUR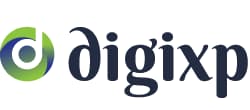 Digixp is yet another leading training institute offering digital marketing courses in Jaipur. Apart from digital marketing, it also provides training in Python, data analytics, Android, IOS, spoken English, and IELTS-TOEFL-PTE.
With a team of ten plus teachers and with more than ten courses to offer, Digixp has so far certified more than 500 students. The institute delivers the best training with a combination of theory and practical. In addition, they have an excellent HR team, which helps students with their placements in required industries upon course completion.
Salient Features:
Course Name: Digital Marketing Course
Duration: 45 days.
Modules: The various modules included are:

Social media marketing
Search engine optimization
Ad management
Blogging
Affiliate marketing

The institute also helps students with interpersonal skills development, live projects, and resume building.
With an affiliation with various IT and digital marketing firms, the institute helps students with job placement as well.
The practical training with an in-depth discussion on various digital marketing topics helps students become job-ready.
Certification: Apart from a course completion certification, the program prepares students for certifications from Google and Facebook. These certifications increase employability.
Digixp is at:
Near Landscape Park, 79/5,
Shipra Path, Mansarovar,
Jaipur, Rajasthan-302020
Phone#: 98290-81462
DIGITAL MARKETING COURSE AT TGC JAIPUR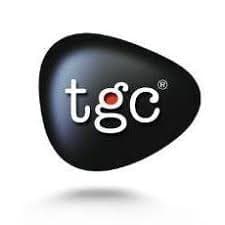 TGC Jaipur is a leading creative institute of animation and multimedia in Jaipur.
The institute provides training at various levels. They have comprehensive courses, professional, and short-term courses. Further, they have university-level courses as well. TGC offers digital marketing courses in Jaipur as a short-term course.
With a focus more on digital art and animation, the team of mentors at TGC are creative, young, and happy trainers with a passion for upgrading their knowledge and also sharing it with students.
With experience of over 15 years, the institute has trained 14000 plus students. Some of the short-term courses apart from digital marketing are:
Graphic designing
Web designing
A/V editing
Mobile development
Photography
Photoshop
Illustrator
Corel draw
Salient Features:
Course Name: Short-term digital marketing course
Duration: Three months. The weekday batch is for one hour per day from Monday through Friday, and the weekend batch is for two and a half hours on Saturday and Sunday.
Modules: 16 modules cover all the essential topics of digital marketing.
There is a module for making money via Adsense and blogging.
Students can experience real-time practical classes and work on live projects, all under the guidance of industry expert trainers.
The institute also provides job placement assistance upon completion of the course.
Certification: Candidates get certifications from Google, HubSpot, and TGC
TGC is at:
D-32, 2nd Floor,
Near Gaurav Tower, Malviya Nagar,
Jaipur- 302017, Rajasthan
Toll-Free No.: 18001020514
JAIPUR SCHOOL OF DIGITAL MARKETING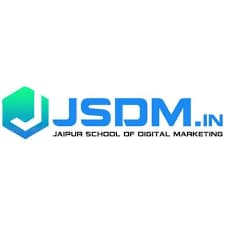 JSDM is one of the top institutes offering digital marketing courses in Jaipur. Not only does it offer a digital marketing integrated course but also individual specialization courses such as those for SEO, SMO, PPC, SEM, and email marketing.
With its inception in 2009, JSDM has trained 2300 students with 100% job placement in over 550 batches. The institute has excellent in-house technical support and a professional team of mentors who keep themselves updated with the latest trends in digital marketing.
JSDM institute provides its students not just with knowledge but with resources to help them evolve their careers. Moreover, they limit their batch size to only ten students to be able to interact individually with every student.
Salient Features:
Course Name: Digital Marketing Course
Duration: The regular track is for 60-90 days, whereas the weekend track spreads across twelve weekends.
Modules: The course covers 13 main modules with various sub-modules. Some of the modules of interest are:

Copywriting
WordPress lectures
Marketing fundamentals
Quora marketing
Twitter marketing

Leading industry trainers, live project training, and dedicated labs are some reasons to consider a digital marketing course at JSDM.
Certification: Candidates get a course completion certification from JSDM and guidance for certifications from Google, Facebook, and HubSpot.
JSDM is at:
103/66 First Floor, Tilak Tower
Madhyam Marg, Patel Marg
Mansarovar, Jaipur-302020
Phone#: 74278-27766
DIGITAL MARKETING COURSE AT ARENA INFOSOLUTION, JAIPUR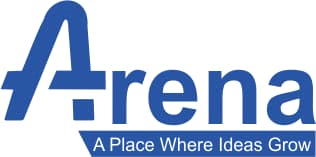 Arena Infosolution is a digital marketing agency that also provides digital marketing courses in Jaipur. The company has won over the trust of 1000+ clients with its digital marketing solutions. They ensure the best results in a short period with certified professionals promoting brands in the best possible way. Also, they offer high-quality work at cost-effective prices.
With a stronghold in providing digital marketing solutions across various industries, the company now provides even training in the same. With Arena Infosolution, candidates can learn skills that help in building a remarkable digital marketing career.
Salient Features:
Batch: The digital marketing courses are available in a regular batch Monday through Friday, alternate batches three days a week, weekend batches, or Sunday only batches.
Modules: The course is in-depth and has around 36 modules. Some of the differentiator modules include:

Local SEO
Google and Bing webmaster
Ecommerce SEO
Video optimization
Pro blogging
Personal branding
Sell anything using digital marketing
Business etiquette for job seekers
Entrepreneurship for business
Coupon code marketing
Start-up plan and strategy
Digital marketing automation

There is an entire module on becoming a freelancer and earning from digital marketing.
The institute provides lifetime access to the classes, backup classes, and 24×7 online support.
It is a practical course where you can earn while you learn and work with top MNCs upon course completion.
The institute also offers an internship and 100% job placement, brushing up the interview and soft skills of students during the training as well.
Certification: Candidates will get 10+ certifications through this course.
Arena Infosolution is at:
30A, 2nd Floor, Sultan Nagar,
Gurjar Ki Thadi, Jaipur-302019
Phone#: 80943-51234
DIGITAL MARKETING COURSE AT DIGIHUNTS ACADEMY
DigiHunts Academy is yet another leading institute that provides various digital marketing courses in Jaipur. Through their custom courses, they create digital marketing professionals ready to take on challenges in the digital marketing industry.
The academy has on its website, useful resources such as blogs, video tutorials, and news. It also offers corporate programs. It also offers YouTube marketing as a standalone course. The institute has courses for all levels of learners, not just a single course that fits all.
Salient Features:
Course Name:

The Certified Digital Marketing Course is for beginners.
The Advanced Digital Marketing Course is at the intermediate level for individuals with some experience who want to learn more in-depth.
A Crash Course is for individuals who want to learn within a short period any one specialization of digital marketing.
E-Business Course is a complete solution for entrepreneurs and start-ups. From building a brand, business framework, and digital marketing strategy, this course teaches the A-Z for entrepreneurs.

Batch: There are weekday, weekend, and special batches.
The training includes live case studies and projects and in-depth learning of various marketing tools.
Candidates get to learn from industry stalwarts.
Students benefit from the internship and also get 100% job placement.
Certification: With a single course in digital marketing, candidates earn seven certifications:

DigiHunts Academy
Google Academy
Google Analytics
YouTube marketing
Bing marketing
HubSpot Academy
SEMrush Academy
DigiHunts Academy is at:
Office 417-418 Alankar Plaza,
Vidhyadhar Nagar, Jaipur-302039
Phone#:  83026-89147

DIGITAL MARKETING COURSE AT EIIM
Edusolution Institute of Internet Marketing or EIIM is also a premier institute offering digital marketing courses in Jaipur. It provides both online and classroom courses. The institute aims at creating industry-ready digital marketing professionals through its programs.
The courses at EIIM provide in-depth insight into various internet applications and marketing techniques. It imparts the much-needed practical expertise to the students preparing them for their careers.
The benefits of learning digital marketing from an ITES company are many, including internships, case studies, assignments, live projects, business websites, and certifications.
Salient Features:
Course Name:

CIMP or the Certified Internet Marketing Program
EBSP or the E-Business Start-Up Program

Course Fee:

CIMP is for INR 24,000/-
EBSP is for INR 27,000/-

Modules: Both the courses include 28 digital marketing modules and are inclusive of website development and website management.
Soft skills training, marketing and branding, live projects, and free software are also identical features of both programs.
While in the CIMP, students get job assistance, the EBSP students learn additional skills which are:

Own e-business portal
E-business skills
Corporate communication
Marketing consultancy
Start-up business classes
Business start-up assistance.

The institute ensures 100% job placement assistance for all students who successfully complete the programs.
Certification: Candidates get global certifications (Google, Bing, HubSpot) in both courses.
EIIM is at:
Balaji Tower, Near Radisson Blu Hotel,
Durgapura, Tonk Road, Jaipur Rajasthan-302018
Phone#: 93586-03878
FAQs
What is the duration of Digital Marketing courses?
The duration for a comprehensive digital marketing program is around 3 to 6 months (12 weeks-24 weeks). Practical assignments, case studies are also included in the course.
Who can take up a digital marketing course? 
Anybody who wants to work in the digital marketing industry can opt for the digital marketing courses available. You do not need any particular educational qualification to enrol for the Digital Marketing program. This is why students, new career aspirants, entrepreneurs, sales professionals, retired persons, homemakers, bloggers, content writers, and video creators can take up this course.
What is the fee for Digital Marketing courses?
The course range can be very wide depending on the institute, the mode of training, and the brand name. The course fee for a detailed digital marketing course can be anywhere between Rs 25000 to Rs 35000.
How to get started with digital marketing? 
The first thing that you have to do is create a strong presence on the web. This would include setting up your website, having a content strategy in place, being active on social media channels, and interacting with potential customers on different digital marketing channels.
What is the salary of a digital marketing professional?
The average salary for a digital marketing professional ranges from 2l-5l with experience of up to 2 years. With experience the salary increases. It can go up to 15l-20l per annum and even more provided you have the relevant skills. It also depends on the size of the organization you work for and your skills of adaptability with the dynamic digital industry.
What is the best digital marketing course in Jaipur?
There are several top-notch digital marketing courses in the city. You should have a checklist in place when planning to enrol for a digital marketing course. Course curriculum, fee, duration are important criteria. Go for the institute that ticks all or most of your boxes in the checklist. The list here is of the top digital marketing courses online and offline.
WRAPPING IT UP:
Digital marketing is a field with cutting-edge competition. A successful digital marketer has to don many hats. Self-motivation and hardworking, yet an ability to work in a team and effective communication skills, are some traits of a successful digital marketer. If you think you have any of these, or have the perseverance to develop and pursue your goal, step onto the path of digital marketing and start your journey.