Top 10 Digital Marketing Courses In Egypt With Placements
Egypt is the largest Arab country, often referred to as the "cradle of civilization." It is a transcontinental country in the Middle East. The rich cultural heritage of Egypt is an integral part of its identity. Today, most of Egypt's residents thrive in urban areas. Agriculture, media, tourism, petroleum imports, and natural gas are the primary contributors to Egypt's economy. Despite challenges, Egypt is one of the forerunners in the MENA region to embrace digital transformation. This digital transformation has led to accelerated development and an enhanced day-to-day live for the Egyptians. With a push to develop the digital sector, there are enormous opportunities for a career in digital marketing. Today, we will walk you through a list of the top 10 digital marketing courses in Egypt.

IMPACT OF DIGITAL MARKETING ON BUSINESSES:
Digital transformation has far-reaching and rapid impacts. A digital-first approach leads to a leaner business model. It is no secret that physical stores in all segments have seen a decline in sales with the advent of e-commerce websites. Staying relevant and adapting to digital marketing is not a choice anymore but crucial and essential.
Smaller businesses have tried resisting the digital marketing trend only to realize it is something that just cannot be ignored. Today, if your business does not have an online presence, a face in the digital world, it simply does not exist for the masses. Once you overcome the initial hesitancy and learning blocks, you will realize the massive benefits that digital marketing has to offer.
The digital revolution allows for a foray of more and more innovative products. Generally speaking, it has broken a lot of barriers in the business world, allowing businesses to thrive and flourish not just locally but globally. The multichannel marketing approach allows a business/brand to be in constant touch with its customer base, providing new and deeper insights into what the customer wants and needs or expects from a brand.
All in all, for businesses that do not resist this change, digital marketing enhances almost every aspect of a business. Yet another significant benefit is the cost-effective nature of digital marketing in comparison to traditional marketing methods.
Digital marketing is an umbrella term that has under it various components such as search engine optimization, web analytics, marketing automation, content marketing, social media, and more. To fully understand the impact of digital marketing, aspiring digital marketers can take up a course and learn the subject matter more in-depth.
We also have compiled, the top digital marketing courses in Dubai and digital marketing courses in Nigeria.
DIGITAL MARKETING COURSE AT IIM SKILLS
The institute that comes foremost in providing digital marketing courses in Egypt and other countries globally is IIM SKILLS. The institute transcends boundaries and reaches out to students from around the world. With offices in India and Dubai, IIM SKILLS provides online courses for the most in-demand and job‑oriented skills.
IIM SKILLS bridges the knowledge gap making ambitious learners job-ready. The institute brings together the cream of industry experts and the best training methodology to deliver power-packed courses in content writing and digital marketing. Content writing is its flagship course that has already benefitted numerous participants.
Just five years into the online ed-tech industry, IIM SKILLS has trained 5000+ students across 35+ countries.
When it comes to the digital marketing course, the faculty at IIM SKILLS has 10+ years of experience. The mentors use a blend of local market insights, digital marketing industry/agency knowledge, and globally recommended methodologies. The curriculum is meticulously designed, best in the industry, and revised and updated to incorporate the latest trends. The institute, through interactive forums, offers extensive post-training support as well. The training sessions at IIM SKILLS are extremely engaging and germane. Even the alumni testimonials substantiate the quality of the course and the professionalism of the institute.
The insightful trainers and unique training methodology at IIM SKILLS ensures that participants have an enriching experience that will help them move ahead and achieve their career goals.
Salient Features:
Course Name: Master Digital Marketing Course
Duration of the course: The course is for three months and includes 60+ hours of training with 120+ hours of assignments.
Course fee – EGP 6273
Batch/Mode: The course delivery is online via instructor-led virtual sessions.
Course Curriculum: The syllabus spans the length and breadth of digital marketing and its components and includes:

An introduction to digital marketing
Web development at WordPress
Search engine optimization and search engine marketing
Email marketing
Inbound marketing
Social media marketing and optimization
Web analytics/Google analytics
Online reputation management
Content writing and advanced blogging
Media buying and planning
Affiliate marketing
Video marketing
Marketing automation
Integrated digital marketing strategy
Digital infographics resume creation.

The course covers extensive digital marketing tools and also offers free tools worth 79k.
The training is available on weekends as well as weekdays. Each batch has a small number of students so that every participant gets individual attention.
The mentors with their years of experience guide aspirants through all the concepts, case studies, and assignments, helping them overcome any stumbling blocks.
There are hands-on assignments and real-time projects to implement the skills you learn. The training follows learning by doing methodology that boosts the confidence of the participants, making them industry-ready by the end of the training.
Certification: All participants get the Master certification from IIM SKILLS after course completion. In addition, the institute provides guidance on obtaining internationally relevant certifications from Google, HubSpot, and Facebook, which are essential for a professional digital marketer.
Address and Contact Information:
Email: [email protected]
Other Courses offered by IIM SKILLS:
DIGITAL MARKETING COURSE AT CANADIAN CHAMBER OF COMMERCE IN EGYPT

The Canadian Chamber of Commerce in Egypt is a non-profit organization that aims at building a platform for coordinating business and social events. It primarily acts as a bridge facilitating constructive relationships between Canadian and Egyptian business communities.
CanCham provides services like advertising and PR, business services and facilities, access to the Canadian database, and applying for a Canadian entry visa. It also has a training wing where it provides amongst other courses, digital marketing courses in Egypt. The other courses of significance are HR, project management, supply chain, and a marketing diploma.
Salient Features:
Course Name: Digital Marketing Diploma
Duration of the course: The duration of the course is six weeks.
Batch/Mode: The course is on Sundays and Tuesdays from 7 p.m. to 11 p.m.
Course Curriculum: The syllabus concentrates on five core modules which are:

Introduction to Digital Marketing
Social Media Marketing
Content Marketing
Search Engine Organization
Google Ad Words & Analytics

This course provides candidates with essential managerial skills and an understanding of how digital marketing skills work with other practical parts of a business.
Address and Contact Information
Villa 25 Mouradstreet off Orouba
Heliopolis، Almazah,
Heliopolis, Cairo Governorate 11475
Phone# +201001004070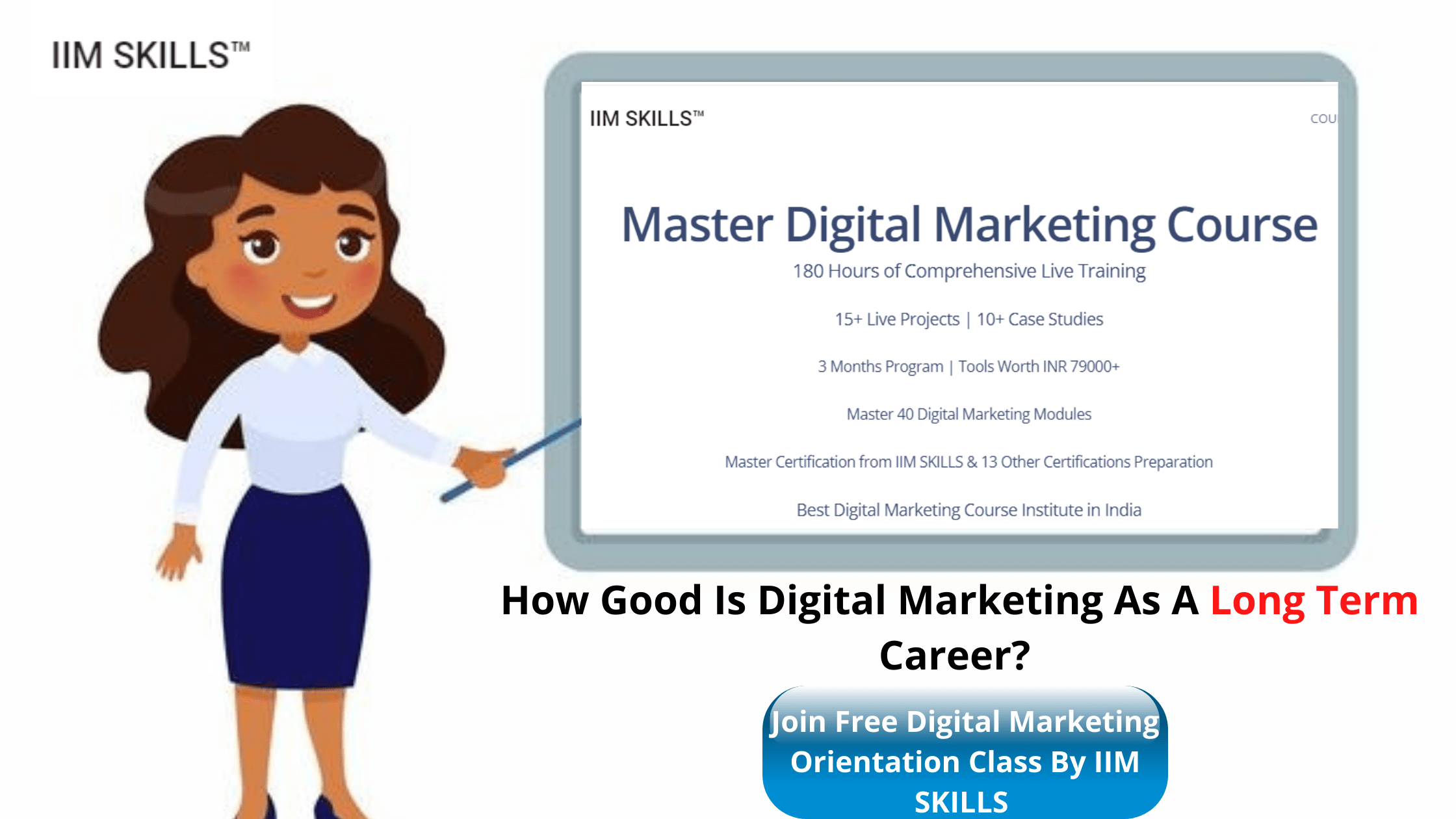 DIGITAL MARKETING COURSE AT DM ARTS ACADEMY, EGYPT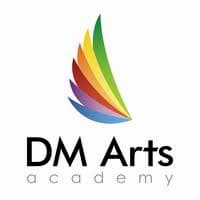 Digital Marketing Arts Academy or DM Arts Academy is a leading institute that provides digital marketing courses in Egypt. The academy has completed 54 training courses with 2232 attendees and seven corporate training courses.
DM Arts Academy has the belief that digital marketing is a blend of arts and science that requires experience, intuition, and creativity to excel. The academy prides itself in providing the trainees with the right tools and techniques to bring out individual flair and potential. The training environment allows the trainees to unleash their talents and creativity.
Apart from an integrated program, the academy provides separate courses for social media marketing, Google advertising, search engine optimization, mobile marketing, strategic media planning and analytics, and marketing automation and lead management.
Salient Features:
Course Name:

Certificate in Digital Marketing-CDM
Professional digital marketing diploma
MSc in digital marketing and analytics

Duration of the course:

The CDM is for two months.
The professional diploma is for three months.
The Master degree is in partnership with the Dublin Institute of Technology (DIT) and the Marketing Institute of Ireland (MII) but is only open to graduates with marketing experience.

Course Curriculum:

The CDM covers three modules in 76 hours. The modules include 24 hours of social media marketing and advertising, four hours of digital marketing principles, 24 hours of Google advertising and media planning and 12 hours of search engine optimization.
The diploma covers ten modules in 100 hours, six classroom modules and three CBT modules and also includes a project. The professional diploma has a foundation phase, a professional phase, and a computer-based training phase.
Address and Contact Information:
3A City Center Building,
Markam Ebid Street,
Nasr City, Cairo, Egypt
Phone: +2-02-23521028
+2-02-23521029
DIGITAL MARKETING COURSE AT EXCELR, EGYPT

With its inception in 2014, ExcelR is now a leading giant in training and consulting providing courses for students and professionals across the globe. They deliver top-notch, world-class training in various segments including digital marketing courses in Egypt and other places around the world. ExcelR provides both online and classroom training.
With headquarters in the USA, it has a presence in the UK, Middle East, Asia, Australia, India, and the Netherlands, thus setting up a global footprint. Of significance, ExcelR is now a business partner with TCS, a global IT leader. Keeping pace with various booming technologies, ExcelR provides training about artificial intelligence, blockchain, machine learning, cloud computing, cybersecurity, etc.
There are a host of free resources on the ExcelR website in the form of quizzes, blogs, forums, webinars and self-paced learning.
Salient Features:
Course Name: Digital Marketing Course, a diploma from SGIT, Steinbeis University, Germany
Duration of the course: The course is for 90 hours.
Batch/Mode: The mode of teaching will be an alive, instructor-led virtual classroom. If the candidate misses a class, he/she can view the recorded video session at their own pace.
Course Curriculum: Experienced and certified trainers train the students in over 42 modules. Some of the differentiator modules are:

World of marketing
Masterclass on content writing
Graphic designing
The internal framework of the internet
Keyword research
SEO content writing
SEO in detail including on-page, off-page, and local and advanced SEO.
Quora
Resume building.

The training includes work on 35+ tools in real-time and also provides lifetime access to self-paced learning.
ExcelR has a partnership with 150+ hiring companies and offers a 100% placement guarantee with its hands-on practical training.
They also assist with resume building and LinkedIn profile optimization.
Certification: Upon successful completion of the course, the candidate gets nine international certifications which include:

Six Google Ads Certifications
Google Analytics Certification
Facebook Blueprint Certification
Dual certificate from ExcelR and Steinbeis Akademie, Stenbeis University, Germany.
Contact Information:
Toll-free number: 1800-212-2120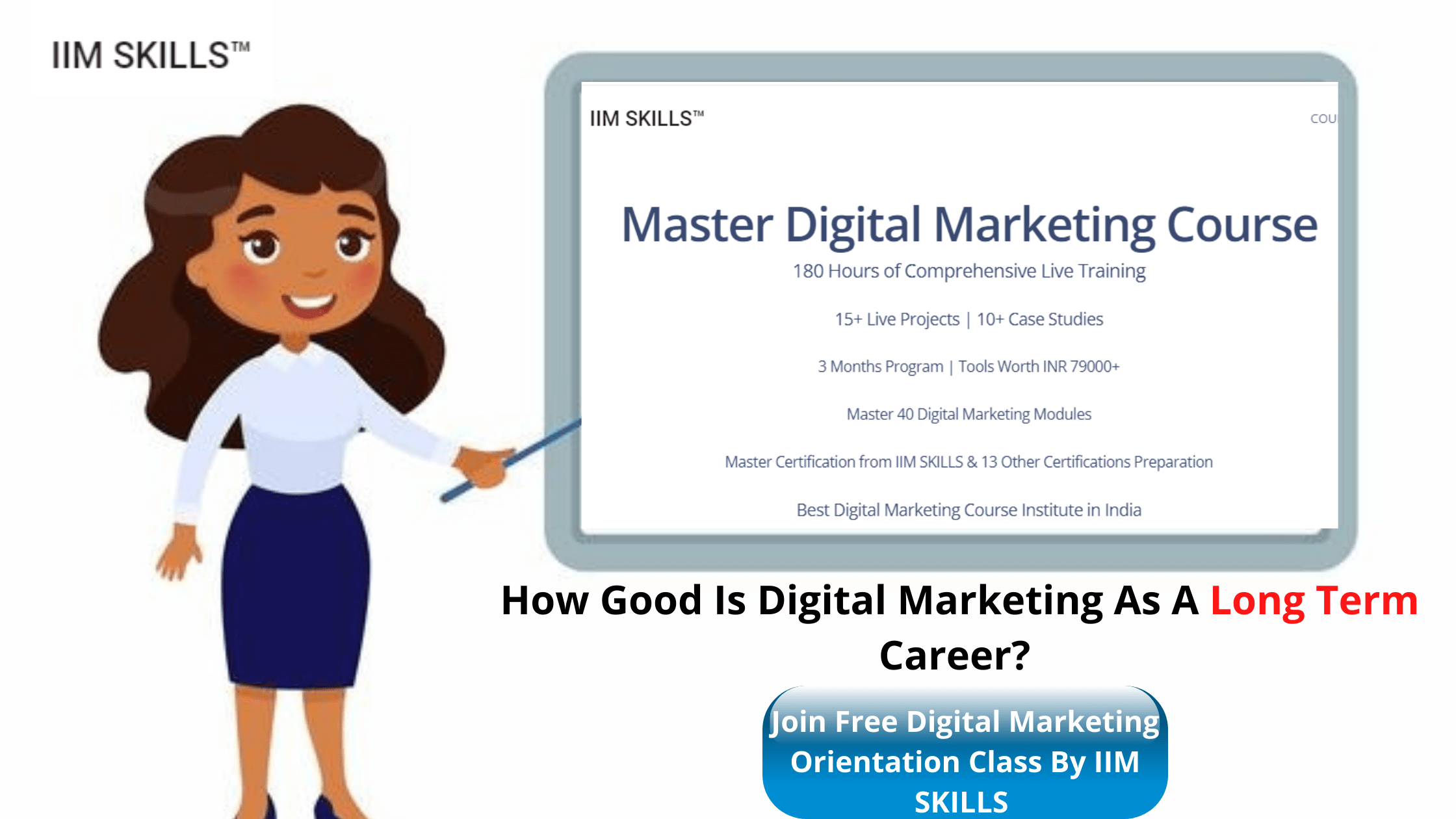 DIGITAL MARKETING COURSE AT LAIMOON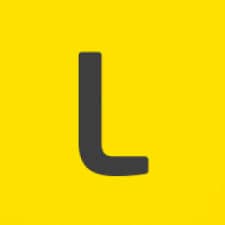 Laimoon is a job site/digital career information service offering professional courses for learners around the globe. It has partnerships with 200+ training providers and provides over 40,000 programs. With headquarters in Dubai, it now serves one million users across 30 countries.
The training programs span a huge variety of industries some of which are IT, health and safety, law, design and creative, fashion and beauty, media, project management, engineering, blockchain, and many more. There are professional courses, online courses, master courses, and corporate training. Laimoon has solutions even for candidates on the lookout for jobs as it is a job portal as well with recruitment agencies, remote virtual jobs, etc.
With a simple and easy user interface, you can select the country and even local place and browse for the choice of courses available locally as well as online.
Salient Features:
Course Name: Professional Certification in Digital Marketing
Course fee: The course fee is EGP 6,393
Duration of the course: The duration of the course can vary from 32- 44 hours.
Batch/Mode: The mode of teaching will be an instructor-led live, virtual classroom/online. Classes may be individual or in a group but the timings are flexible and part-time.
Course Curriculum: The syllabus concentrates on the four core modules of digital marketing:

Search Engine Optimization Masterclass
Social Media Marketing Masterclass (Facebook, Twitter, Instagram, LinkedIn, Snapchat).
Google AdWords (SEM) Masterclass (Search, Display, YouTube & Remarketing)
Google Analytics Masterclass

The trainer is an official regional trainer, with experience of 10+ years and a consultant for Google.
The training includes group exercises, live projects, one-on-one counselling sessions, industry case studies, and assessments and project reports.
Certification: Upon completion of the course, the candidate will receive a certificate of completion from Inc Academy, KHDA & CPD-UK and an exam-based certificate from Facebook, Twitter, Snapchat, Google and HubSpot.
DIGITAL MARKETING COURSE WITH TAMER SALAH, EGYPT

Tamer Salah is a marketing instructor and freelancer with 11 years of experience in sales and marketing in multinational companies. Having worked with various companies in Egypt and Gulf as a marketing consultant, digital marketer and business trainer, he also offers online digital marketing courses in Egypt and Dubai. It is one of the quality digital marketing courses in Egypt.
Salient Features:
Course Name: Digital Marketing Excellence Course
Course fee: The course fee for the Digitalx course is 4700 LE
Duration of the course: The Digitalx course has 11 online lectures spanning 44 hours.
Batch/Mode: The mode of teaching is online.
Course Curriculum: The syllabus includes:

Introduction to e-marketing and inbound marketing
E-models, e-customers behaviours, motivation and fears.
Creating a content marketing strategy
Social media marketing strategy
Facebook and Instagram marketing
Digital marketing plan outlines
Essential SEO techniques, Google Analytics.
Google Ads, YouTube Ads
Building your first website and managing your online value proposition.
Digital marketing optimization and budgeting.

The training includes real current cases, applications, workshops, and individual assignments.
Candidates receive recorded videos, a soft copy of course material, re-attendance of any online lecture.
There is also a follow-up and mentoring of the digital project three months after the course and an opportunity to work as an intern for one month.
Certification: Candidates get a certificate of attendance from Trendy Solutions.
Address and Contact Information:
6 El Shaheed Sayed Zakaria
Sheraton Al Matar
Qism El-Nozha, Cairo Governorate
Phone: 01099666553
DIGITAL MARKETING COURSE AT HPA, EGYPT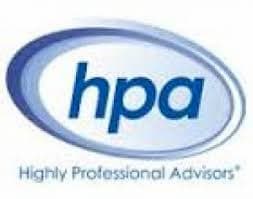 Highly Professional Advisors or HPA is yet another leading provider of digital marketing courses in Egypt. It provides consulting, training, and recruitment services. With its inception in 2004, it assists organizations to achieve their objectives. Apart from consulting SMEs and start-ups, it also caters to recruitment in Egypt, the Middle East, and Africa.
In the training segment, it provides public training, custom training, and online training. The training programs include courses in finance, information technology, HR, sales, project management, and marketing amongst other sectors. The institute believes that training improves the effectiveness and efficiency of both individuals and organizations.
Salient Features:
Course Name: Digital Marketing Certificate Course.
Course fee: The course fee is EGP 4800
Duration of the course: The duration of the course is 48 hours.
Course Curriculum: The syllabus includes six core modules:

Fundamentals for four hours
Content marketing with two hours of theory and six hours of practicals
SEO with three hours of theory and six hours of practical
Social Media, two hours of theory and six hours of practical
Email and SMS marketing, two hours of theory and four hours of practical
Tracking and analysis have six hours of practicals.

Certification: Upon successful completion of the course, candidates receive certification and a performance analysis report.
Contact Information:
Land line: (+202) 22916901 / 22916952
Mobile: +201100802858 / +201000950433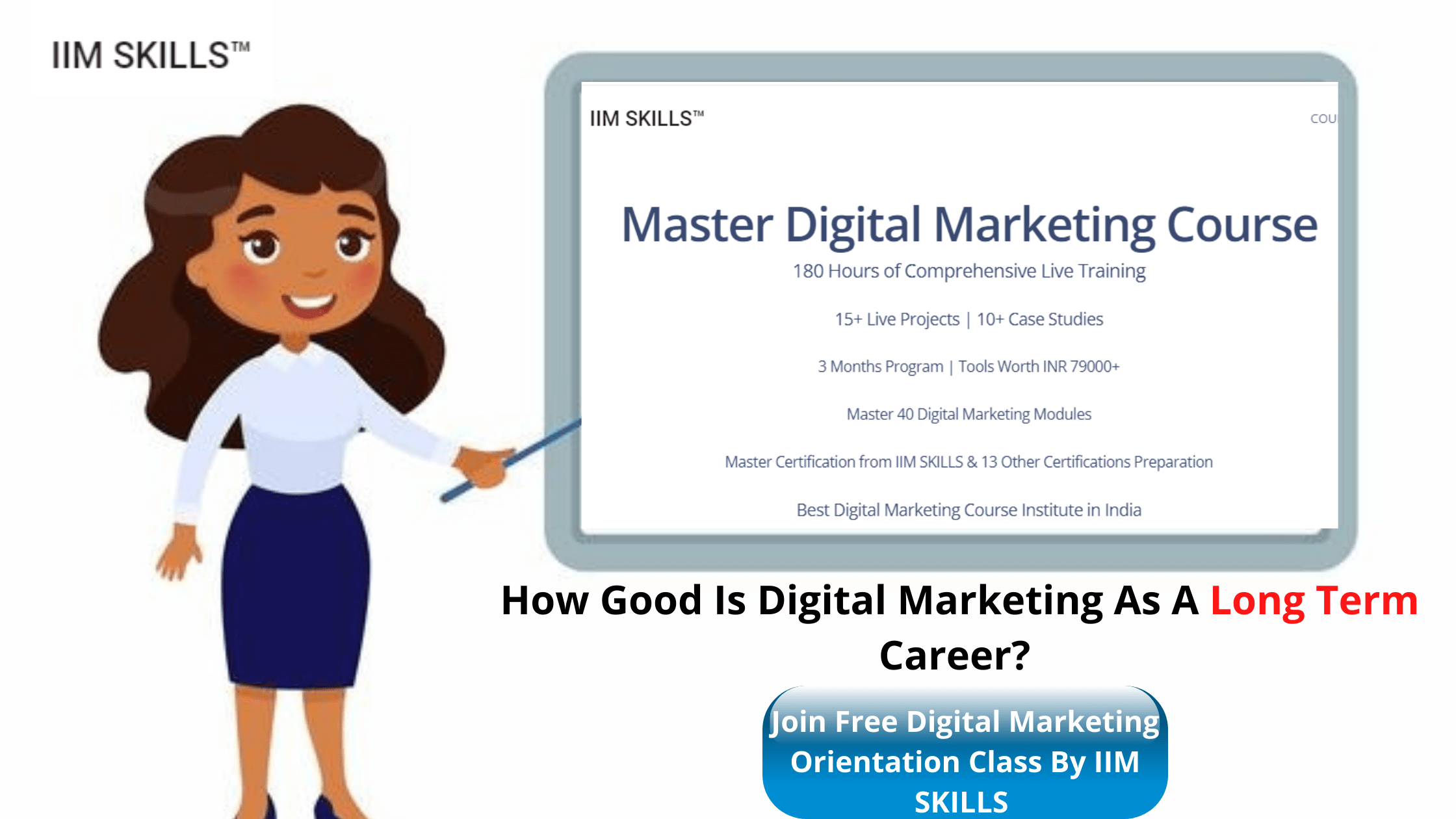 DIGITAL MARKETING COURSE AT eMARKETING, EGYPT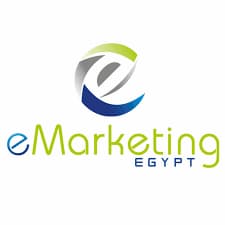 eMarketing Egypt provides integrated e-marketing services and training. It serves all kinds of businesses with custom solutions. The company believes in utilizing the online space as a tool to enable businesses. Apart from complete digital marketing solutions and services, the company is also into training. It provides various digital marketing courses in Egypt.
Salient Features:
Course Name: E-Marketing Diploma
Course Curriculum: The e-marketing diploma course includes modules such as:

Marketing principles.
Introduction to internet marketing.
Online consumer behaviour.
Website usability.
E-marketing channels overview.
Google AdWords.
Social media management.
Online B2B marketing.
Address and Contact Information:
Smart Village Building (B-5)
Cairo-Alexandria Desert Road
Giza- Egypt
Phone#: (+2)01099856665
DIGITAL MARKETING COURSE AT MORGAN INTERNATIONAL
Morgan International is also a leading training institute that offers digital marketing courses in Egypt and 30 other locations worldwide. From their first office in Beirut in 1995, they have come a long way.
The instructors at Morgan have qualifications, experience, and are also certified professionals with real-life industry experience. Morgan offers various professional certifications and diploma programs in the subjects of finance, accounts, human resources, logistics, and marketing.
Salient Features:
Course Name: Certified Digital Marketing Professional course-CDMP
Course fee: The CDMP live online premium comes at a course fee of USD 1,950
Batch/Mode: The mode of teaching is self-paced, online.
Course Curriculum: The modules in the syllabus include:

Digital Marketing foundations
Search Engine Marketing (SEO)
Search Engine Marketing (PPC)
Content marketing
Email Marketing
Digital Display and Video Advertising
Social Media Marketing
Mobile Marketing Analytics
Strategy & Planning

The course includes lecture handouts, access to Morgan's LMS and online videos. Also, candidates get links to recorded digital webinars and guidelines on the exam process.
Curriculum design is based on inputs from top digital agencies.
Certification: Candidates will get a course completion certificate after clearing an exam that measures individual proficiency in the best practices of digital marketing. It is an internationally recognized qualification.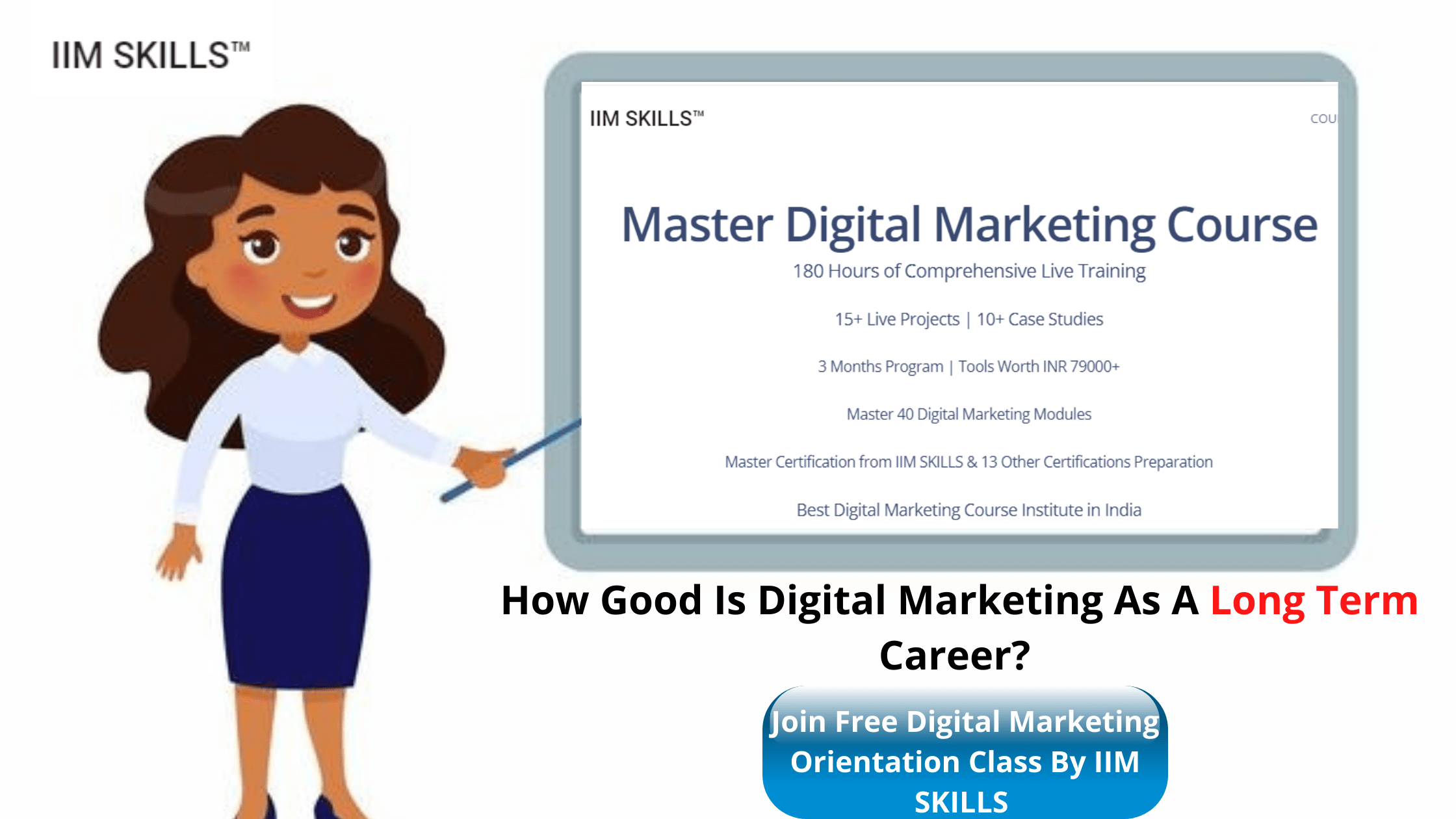 DIGITAL MARKETING COURSE AT ACAD TRAINING AND CONSULTING, EGYPT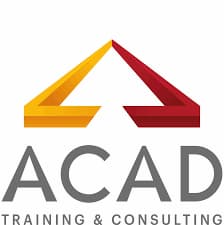 ACAD or Arab Consulting and Development Corporation has a rich experience of over 45 years in training and development at the local and international levels. It provides various courses to benefit management students and also students of technical background.
The institute has internationally certified experts as course trainers. It provides the ultimate solutions for an individual's learning and development needs. With operations across the globe, they offer both in-house and online courses.
ACAD courses have various international accreditations and certifications, providing immense value to the programs and certifications. Under the management category, they have courses designed for leadership, healthcare, supply chain, information technology and many other subjects. ACAD also offers digital marketing courses in Egypt and other locations. In the technical category, there are courses for various streams of engineering.
Salient Features:
Course Name: Digital Marketing Diploma.
Course Curriculum: The syllabus includes:

SWOT analysis with the case study
Real-time marketing also with a cases study
Contemporary social media
Website characteristics
Campaign characteristics

The course introduces participants to the world of multichannel marketing.
Candidates learn to explore their competencies, exchange experiences and opinions, and receive training material as a reference.
Address and Contact Information:
27 El-Ahrar Street
Ad Doqi, Dokki,
Giza Governorate 12411, Egypt
Phone#: +20 2 37482430
FAQ's
Question: Which One is Ranked 1 Institute To Learn Digital Marketing.
According to many recommendations, we have ranked 1 to IIM SKILLS, they are well-known institute offering Digital Marketing Courses for half a decade now.
Question: What is the Scope of Digital Marketing in Egypt?
After Asian countries, the highest demand for learning digital marketing is from Egypt nowadays. The scope is very promising for a sustainable career.
Question: What is the eligibility criteria to learn Digital Marketing?
There is no prerequisite to learn digital marketing and as such there are no eligibility criteria.
SUMMARIZING:
The above is a research-based list of the top 10 digital marketing courses in Egypt. If you want to take the plunge into the digital marketing world, believe in making pivotal changes that will positively influence your career. Take up a course in a reputed institute to help you put the right foot forward.
Transform your career with a program embedded with the realities of modern digitized businesses and that guides you into the fascinating world of digital marketing.