Top 10 Digital Marketing Courses In Coimbatore With Placements
Digital marketing, as we know, is a hot job today. There are many job openings for a digital marketing career, even in Coimbatore, at any given point. If you are from the city of Coimbatore and aspiring to become a digital marketer, there is no better time than now to turn your aspirations into reality. Join one of the leading digital marketing training institutes and hop onto the digital marketing bandwagon. We guide you with our research-based list of the top 10 digital marketing courses in Coimbatore.
You can read through our list of the top digital marketing courses in Chennai here.
WHY DIGITAL MARKETING?
The number of job openings at any given point in the digital marketing domain itself is a clear indicator of its demand. It is also an indicator that there is a lack of skilled digital marketing professionals.
Gone are the traditional marketing methods. Today, businesses of all shapes and sizes require skilled digital marketers to take their business online and create brand awareness.
Discussing the pros of a digital marketing career, the best part about a job in digital marketing is that a short-term course can result in gainful employment. In a short duration, you can become a digital marketer as opposed to most other jobs. Many different factors make digital marketing a lucrative career.
The digital marketing job is as flexible as it can be. You can work remotely or even freelance. Further, flexibility is also in terms of specialization. Digital marketing encompasses many topics, and one can even choose to specialize in any one of them.
The earning potential is relatively high even as a fresher. For those who specialize, the salary only goes upwards. In any case, there are plentiful jobs available at any given point, even in the smaller cities.
Also, this is one job that is not mundane and monotonous. It is very creative in various aspects. Be it videos, campaigns, content creation, graphics, illustrations, and the likes; there is creativity and innovation at every step.
What are digital marketing specializations?
Though courses on digital marketing use an integrated approach and teach you all aspects that go into digital marketing, you can pursue individual components and become a niche specialist as well.
It is advisable to take a full course to get a better idea of what interests you for further specialization. Let us discuss some of the common specializations that are in demand.
SEO Specialist: SEO experts are responsible for driving traffic to a website and ensuring the site ranks well on the search engine.
Social Media Specialists are those who are at ease handling social media marketing. Honestly speaking, this is a favourite job of the younger generation as it comes naturally to them.
Content specialists are those who are adept at creating great content. Content is the core of digital marketing, and hence this specialization is in high demand as well. If you have a way with words and understand how to craft and curate content in line with a company's business goals, you can be an asset to any business.
Email marketing is also a specialization. Though there are various platforms to engage customers, email is still an integral part of reaching out to the customer base. When done right, it is a powerful way to convert leads into sales.
Analytics is yet another in-demand specialization. People who are at ease analyzing and interpreting data would do well in this specialization. With the advancement in technology, it has become easy to capture large amounts of data of varied types. The challenge of the analysts is to understand and translate this data into a meaningful and actionable plan to further business.
Thus digital marketing is a blanket term encompassing various specializations.
DIGITAL MARKETING COURSES IN COIMBATORE
Coimbatore is famous for its textiles and manufacturing industries and many tourist attractions. Serene mountains, breath-taking waterfalls, and pleasant weather, the city has everything you can ask. This city is called "the Manchester of South India" owing to its extensive textile industry. Let us now take a look at the top 10 digital marketing courses in Coimbatore.
DIGITAL MARKETING COURSE AT IIM SKILLS
IIM SKILLS is the best institute by far for digital marketing courses in Coimbatore or Chennai, or elsewhere. It is a premium skills development institute with its base in New Delhi. All of its courses are online, making it easy for students across the country to join. Apart from digital marketing, the institute also offers CAT coaching and content writing.
You can also check our list of the top content writing course in Chennai here.
The mode of instruction, the interactive sessions, and the mentors with 10+ years of experience, are all factors that contribute to making a course at IIM SKILLS worth the money and time. Their courses have an entirely practical approach with live projects that empower students with hands-on learning and boost their confidence.
Brand Partners 

The digital marketing training at IIM SKILLS ensures the trainees transform into a digitally agile workforce. The course content is dynamic and updated from time to time. The well-articulated digital marketing course offers a thorough understanding of all concepts of digital marketing, starting from fundamentals and proceeding onto advanced.

Key Features:
Course Name: Master Digital Marketing Course
Duration: 180 hours or three months.
Modules: The curriculum is extensive and has over 40 modules. There are around 60+ hours of live online training and 120+ hours of assessments via assignments and industry case studies.
It is entirely a tool-driven course and even provides free digital marketing tools worth 79k.
The best part of the course, apart from the impeccable training itself, is the lifetime access to the learning management system.
Access to the LMS ensures candidates, even after course completion, are knowledgeable about the latest trends in the digital marketing domain.
The instructor-led online sessions are highly interactive with on-the-spot doubt clarification.
Certification: Candidates get a master's certification upon course completion from the institute. Also, the institute guides students in obtaining global certifications of value from Google, HubSpot, and Facebook.
Contact Information:
Email: [email protected]
Phone: + (91) 99 11 839503
Other Courses offered by IIM SKILLS:
IPCS DIGITAL, COIMBATORE
IPCS is a leading IT training institute that also offers digital marketing courses in Coimbatore. A brainchild of Ingenious Power and Control Systems Pvt Ltd, IPCS Digital, is an ISO certified company. Also, it has accreditation by Rheinland-Germany.
Ensuring complete client satisfaction, IPCS focuses on practical and personalized training, providing the candidates with the most up-to-date and valuable industry skills. The institute also offers corporate training and even digital marketing services.
Key Features:
Course Name:

Professional diploma in digital marketing
Executive program in digital marketing

Duration:

The professional diploma is for freshers and job seekers. It is for a total of 80 hours.
The executive program is for working professionals, and the course duration is 150 hours.

Modules:

The professional diploma includes 19 modules with in-depth modules on search engine optimization. Affiliate marketing, YouTube marketing, and inbound marketing are some of the other modules.
The executive program has 17 modules and deals in detail about search engine optimization, social media marketing, and search engine marketing.

All the classes are lively, involving presentations and videos.
There are research-oriented projects and assignments.
There is placement assistance for freshers as well as working professionals.
Free seminars, workshops, industry-validated syllabus are the additional perks.
Certification: Candidates get Facebook blueprint certification, HubSpot inbound certification, Google Analytics and Google AdWords certification, and IPCS digital course completion certification.
Contact Information:
DS Complex, No. 347, 2nd Floor
Nehru Street, Ram Nagar,
Coimbatore-641009
Phone#: 95855-26664
DIGITAL MARKETING COURSE AT i7ACADEMY BY SRIWEBEO, COIMBATORE

i7 Academy powered by Sriwebeo is synonymous with productivity, quality, commitment, and support in digital marketing services. From custom web designs, software products, eCommerce solutions, and multimedia presentations, i7 Academy provides the best products and solutions to its clients.
Apart from services, it also digital marketing courses in Coimbatore along with courses in SEO, SMO, SMM, and web designing. Professional faculty with many years of experience, upgraded course content, and professional working experience are some reasons you should look forward to taking up training with this institute. The institute also holds digital marketing workshops for students.
Key Features:
Course Name:

Foundation course for INR 15,499/-
Professional course for INR 34,999/-
Master in DM course for INR 49,999/-

Duration:

The foundation course is for 30 hours and is recommended for working professionals, business owners, and students looking at having a quick overview of digital marketing.
The professional course is for 90 hours and is career-oriented with placement support, for freshers.
The master course is specifically for individuals looking at harnessing the power of online to excel in their jobs/businesses.

Modules: While the foundation course has six modules, the professional has twelve, and the master course has an extensive 32 modules.
The course is available in weekday or weekend batches. The institute takes a total of only 20 candidates per batch. The training is also available online and as an evening batch.
There is free technical support after course completion, backup classes for missed classes, and also technical support for freelancing projects.
You get to work on live projects and even hone your soft skills and technical skills with the professional and master courses.
Certification: Digital marketing/Google Analytics/Google AdWords.
Contact Information:
102, Ganapathy Illam,
A.K. Nagar, Near S bend
NSR Road, Saibaba Colony
Coimbatore-641011
Phone#: 82209-79379
DIGITAL MARKETING COURSE AT THE DIGITAL BRANDING, COIMBATORE
True to its name, Digital Branding helps its clients establish their brand name on the digital, social, and offline domains. A team of enthusiastic management professionals, engineers, financial consultants, and designers, Digital Branding has experience in working across multiple industries.
With a stronghold on digital marketing and branding, it now offers digital marketing courses in Coimbatore. It has branches in the USA, Singapore, and India. It provides its clients with all the services essential for brand awareness, such as:
Web development
Marketing automation
Mobile apps
Search marketing
Social media marketing
Email marketing
Key Features:
Duration: The digital marketing course is for 50 days.
Modules: The curriculum includes 20 modules. Apart from the usual topics under digital marketing, some topics of interest and significance include:

Ecommerce marketing
Remarketing techniques
Omnichannel marketing
Dropshipping
Branding and lead generation techniques
ROI calculation and KPI setting.

This course ensures you study with live projects from day one and earn your course fees in less than a month.
It presents 100% job opportunities and provides hands-on training.
Candidates learn to use creative design platforms and analytical tools, with all the training by experts.
Certification: Certifications include Google Analytics and AdWords, HubSpot, and Facebook.
Contact Information:
The Digital Branding Academy
95A, Vyshnav Complex,
Race Course Road
Coimbatore-641018
DIGITAL MARKETING COURSE AT LESSBURN ACADEMY, COIMBATORE
Lessburn Academy is a famous training academy providing digital marketing courses in Coimbatore. It deals exclusively in digital marketing training only. The academy aims at advancing the careers of marketers, sellers, and also to get freshers job-ready.
The academy provides a complete platform for learning through live projects and interactional case studies. With about 1.8K learners, the academy has ten plus expert consultants. It has perhaps the most comprehensive digital marketing course with special lectures by industry experts. Interactive sessions, recent updates in the syllabus, and live opportunities are reasons to go for a digital marketing course at Lessburn Academy.
Key Features:
Course Name:

Certification in digital marketing, a one-month course.
Executive program in digital marketing, three-month course.
PG diploma in digital marketing, a six-month course.

Batch: The courses are all full-time, six hours every day.
Modules:

The certification course covers the evolution and growth of digital marketing, fundamentals of social media, search engine marketing, email marketing, and a mini-project.
The executive program includes a digital marketing framework, content and creative marketing, paid marketing, retargeting and drip campaigns, and a keystone project.
The diploma program is extensive, covering the A-Z of digital marketing. It also includes web and app technologies, affiliate marketing, mobile marketing, measuring marketing effectiveness, CRM integration, and lead management. It also consists of a keystone project.

Candidates gain an in-depth knowledge of various digital marketing tools and platforms.
There are thought-provoking sessions where industry experts share knowledge.
Real-life examples and case studies sharpen the problem-solving skills of candidates.
Also, candidates learn the essentials of soft skills and aptitude training in the diploma course.
Contact Information:
#9, Joshy Towers, Elite Avenue,
Vilankuruchi Road, Coimbatore-641035
Phone: 95009-50595
DIGITAL MARKETING COURSE AT APPEX TECHNOLOGIES, COIMBATORE
Appex Technologies is a leading training institute that offers training in software, hardware, networking, and IT courses. It also caters to digital marketing courses in Coimbatore. The institute has a focus on creating business impact with specific domain competencies. All of their courses have excellent employment potential.
The institute also provides corporate training solutions and workshops as well. It has around 120 certified teachers and 39 approved courses.
Key Features:
Duration: The digital marketing course is for 80 hours.
Batch: There is an option of classroom and online training. Also, the weekday batch is from Monday through Friday, whereas the weekend batch is on Saturday and Sunday.
Modules: It includes all essential topics such as SEO, SMM, SEM, SMO, email, and content marketing.
The institute provides 100+ student satisfaction in terms of the learning process and practical sessions.
The experienced staff, interview preparation, and free placement assistance are good reasons to consider training at this institute.
Certification:
Contact Information:
#266,2nd Street,
Near Cross Cut Signal, Coimbatore-12
Phone: 93611-63851
DIGITAL MARKETING COURSE AT KNOWLEDGE VIBES ACADEMY, COIMBATORE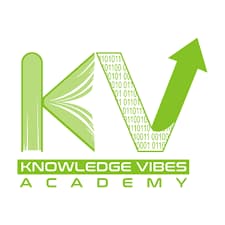 Knowledge Vibes Academy is a skill development institute that provides digital marketing courses in Coimbatore. The academy believes in offering quality education to empower the growing community. The courses on offer at Knowledge Vibes include:
NEET-UG entrance exam
UGC NET exam
Digital marketing
At Knowledge Vibes, the faculty/trainers are domain experts who provide result-oriented training. There are periodic assessments and one-on-one discussions. The candidates also learn time management skills.
Key Features:
Course Name: Digital marketing certification course
Duration: 60 hours of online interactive training.
Modules: The course covers all topics of digital marketing, including SEO, SMM, SEM, SMO, Google My business, lead generation, branding, and case studies.
There are bonus topics, including tips on becoming a Digipreneur, basics of WordPress, understanding website performance, and getting smarter with competitor analysis.
Certification: Candidates get a course completion certificate.
Contact Information:
No 4, Om Ganesh Nagar,
Vadavalli, Coimbatore-641041
Phone: 63838-43638
DIGITAL MARKETING COURSE AT FITA, COIMBATORE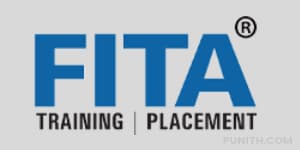 Focus'd IT Academy is an IT and language training centre with its headquarters in Chennai and branches in Coimbatore and Madurai as well. Tailored courses, versatile instructor-led training classes, and small-batch sizes are the main aspects of training at FITA. Flexible timings and custom courses make sure every individual gains maximum benefit from the courses.
The academy has 120+ courses only in IT training. Along with the directions in mobile development, software testing, web development, artificial intelligence, etc., the institute provides digital marketing courses in Coimbatore as well.
Key Features:
Batch: The course has weekday and weekend batches.
Modules: The curriculum has 11 modules that include the various aspects of digital marketing, including Google My Business, Google webmasters, and analytics.
Small batches of only four to five members enable better learning.
The course involves 100% practical training with students working on real-time projects and advanced digital marketing tools.
The institute provides job placement assistance.
Industry experts providing training also offer post-training support.
Contact Information:
First Floor, Promenade Tower,
171/2A, Sathy Road, Saravanampatty,
Coimbatore-641035
Phone: 95978-88270
DIGITAL MARKETING COURSE AT Q TREE TECHNOLOGIES
Qtree technologies is a leading training institute that offers a wide range of IT and clouds training programs. Overall, it has around 59 online courses. It also provides digital marketing courses in Coimbatore. Expert instructions and lifetime access make it even easier to learn from Qtree Technologies.
Some of the key features of training at Qtree are specialist thought leaders as trainers, flexible (online/offline) and affordable courses, and a course completion certificate for all the courses. Also, the institute prepares candidates with mock interviews, resume preparation, and provides 100% job placements. The institute also offers internships and corporate training.
Key Features:
Duration: The institute offers flexibility in terms of weekday and weekend batches, as well as timing. Also, there is an option of classroom or online training.
Modules: The curriculum includes 21 modules. Some of the differentiator modules are:

Local business and listing
Webmaster tools
SMS marketing
WordPress SEO concepts

There is an entire module focussing on interview preparation and resume preparation and also one module for live practical experience.
The institute provides 100% job placement, and students can also avail themselves of benefits like a 24/7 online support team for technical queries.
Certification: Candidates get a DM certification from Qtree Technologies upon course completion.
Contact Information:
No 22, 23, First floor, Sarojini Street,
Ram Nagar, Upstairs of Indian Bank,
Opposite Hotel Junior Kuppanna,
Coimbatore-641009
Phone: 84899-00332
DIGITAL MARKETING COURSE AT SGS MEDIA-SOFT & TRAFFIC CROW

SGS Mediasoft & Traffic Crow is a leading company providing digital marketing solutions since 2009. The company offers its clients services like web design, eCommerce development, SEO services, CRM solutions, etc.
The institute also provides digital marketing courses in Coimbatore as well as training in SEO, website design, social media, WordPress, Joomla web design, etc. Factors like creativity, affordability, reputation, quick and timely delivery, customer satisfaction make this institute a go-to for digital marketing training. Apart from all this, the institute also caters to training in Forex trading. With nine-plus years of experience, the institute has trained 200+ students thus far.
Key Features:
Duration: One month course for online or direct training.
Fee: Single payment of INR 10,000/- or the amount of 12,000/- in two instalments.
Modules: The curriculum includes approximately 16 modules that cover all essential aspects.
The course provides free bonus tools worth INR 10,000.
There are video backups of every session and also post-course support via a private community.
The institute provides placement assistance and a free ranking checklist and road map as well.
Certification: Candidates get eight certifications, including those from Facebook, Google, and HubSpot.
Contact Information:
29, 4th Sarojini Street, VKK Menon Road,
Near Women's Polytechnic Stop,
Gandhipuram, Coimbatore-641044
Phone: 95979-67636
FAQs
What is the duration of Digital Marketing courses?
The duration for a comprehensive digital marketing program is around 3 to 6 months (12 weeks-24 weeks). Practical assignments, case studies are also included in the course.
What is the fee for Digital Marketing courses?
The course range can be very wide depending on the institute, the mode of training, and the brand name. The course fee for a detailed digital marketing course can be anywhere between Rs 25000 to Rs 35000.
What is the salary of a digital marketing professional?
The average salary for a digital marketing professional ranges from 2l-6l with experience of up to 2 years. With experience the salary increases. It can go up to 15l-20l per annum and even more provided you have the relevant skills. It also depends on the size of the organization you work for and your skills of adaptability with the dynamic digital industry.
What are the different concepts covered in a digital marketing course?
You have SEO, SEM, Social Media Marketing, Google Analytics, content marketing, advanced blogging, digital media, Email Marketing, among the main concepts covered in a digital marketing course.
What is the best digital marketing course in Coimbatore?
There are several top-notch digital marketing courses in the city. You should have a checklist in place when planning to enrol for a digital marketing course. Course curriculum, fee, duration are important criteria. Go for the institute that ticks all or most of your boxes in the checklist. The list here is of the top digital marketing courses online and offline.
CONCLUSION:
Before enrolling in a course, take time to evaluate your options. The modules are almost always the same in any digital marketing course. The certifications are also quite similar. What then should be a determining factor?
Depending on your circumstances, the location might play an important role. But considering online courses are so feasible on time and money, even the location would not matter unless one prefers a classroom course. Each institute does provide demo classes that you can make use of to have a glimpse of the training or interact with the trainer.
The practicality of the course, an affable mentor, live case studies, and job placement support are factors that play an essential role. Further, one can also go through the online reviews of the institutes mentioned above to get a fair idea of the institute.
Weigh the pros and cons and take a call on which institute suits your needs before you take the plunge into the world of digital marketing.