Top 10 Digital Marketing Courses in Bangladesh
In the current age, technology is the bedrock of progress, and digital marketing is the only marketing way forward. Adapting to changes allows every country's economy to thrive. Towards this end, countries globally are aggressively embracing digital transformation to stay relevant, and the efforts are seen even in Bangladesh. Self-improvement ensures sustained development, and Bangladesh is on that very path. With digital marketing being the current rage, let us walk you through a list of the top 10 digital marketing courses in Bangladesh today.

For digital marketing courses in Southeast Asia, we have compiled for you the top digital marketing courses in Vietnam and digital marketing courses in Malaysia.
DIGITAL MARKETING COURSE AT IIM SKILLS
IIM SKILLS offers the best digital marketing courses in Bangladesh or any other country. With a base in India, through its industry-relevant courses, it empowers individuals to overcome career challenges. Whether content writing or digital marketing, IIM SKILLS has a stellar reputation for delivering practical courses.
The courses at IIM SKILLS are online but not as recorded videos, rather live interactive sessions with highly experienced mentors. The dedicated mentors provide a hand-holding to every participant through the course, helping them understand every concept with clarity.
Within just about five years, IIM SKILLS has trained more than 5000 candidates across 135 countries through their industry-validated courses. The course affordability is yet another criterion that obliterates the geographical boundaries and makes the course enticing to even international students.
Already famous as the best content writing institute in India, IIM SKILLS has made a significant impact on the digital marketing training domain as well. The digital marketing course at IIM SKILLS is value-based training that helps candidates to develop an understanding of all the practical aspects of digital marketing.
Practical application and implementation play a significant role in acing digital marketing, and no one does it better than IIM SKILLS. Through case studies and assignments, the institute ensures all participants can implement all the learning. Furthermore, a small batch size ensures every participant is well-attended.
Salient Features:
Course Name: Digital Marketing Course
Duration of the course: It is a 180-hour course spread over three months. It includes 60+ hours of live sessions and 120+ hours of hands-on practical training.
Batch/Mode: Online-only, but there is the flexibility of timing and weekday or weekend batches are available.
Course Curriculum: There are around 16 chapters with more than 40 modules. The topics include:

Basics of digital marketing
Web development
Search engine optimization
Search engine marketing
E-mail marketing
Inbound marketing
Social media marketing
Integrated digital marketing
Web analytics or Google Analytics
Online reputation management or ORM
Content writing with advanced blogging
Media buying and planning
Affiliate marketing
Video marketing
Marketing automation
Digital infographics resume creation

In a tool-driven course, participants learn about various standard tools such as Google Trends, Ubersuggest, Moz, SEMrush, and more.
The training also helps participants understand ways to monetize their skills either in the form of freelance, jobs or as entrepreneurs.
Deserving candidates get to do an internship, but it is entirely optional.
Certification: Apart from guidance for internationally recognized certificates from Google, Facebook, and HubSpot, the institute provides a master certification upon course completion.
Other Courses offered by IIM SKILLS:
Address and Contact Information:
E-mail: [email protected]
For those interested in content writing, you might want to check the top free online content writing courses.
DIGITAL MARKETING COURSE AT CREATIVE IT INSTITUTE, BANGLADESH
Creative IT institution, with an ISO 9001: 2015 certification, is a platform offering various short-term courses to nurture young talent. It provides graphic designing, web and software training, animation, networking, robotics and automation, and digital marketing courses in Bangladesh.
With its inception in 2008, it has been providing training facilities in IT skills and added on various other in-demand training. The core values of fostering leadership, passion for continuous improvement, and enhancing innovations ensure high-quality training and course material.
Thus far, Creative IT has trained over 30,000 plus students and has around 100 in-house trainers and even hosts workshops.
Salient Features:
Course Name: Digital Marketing
Duration of the course: The course spans over six months with two classes per week, two hours each.
Batch/Mode: Classroom course.
Course Curriculum: The syllabus includes the modules of:

Niche Selection
Keyword Research (Ad Sense, Affiliate, Service)
Competitor Analysis & Website Audit
On-Site Optimization.
On-Page Optimization
Article Writing Strategy
Google Webmaster Tool & Analytics
Off-Page SEO
Facebook Advance Audience Targeting
Quality Maintenance of Facebook Ads
Facebook Paid Campaign
Pixel & Retargeting in Facebook
YouTube Competitor Analysis
Channel & Video Optimization in YouTube
YouTube Monetization
LinkedIn Keyword Research And Targeting
LinkedIn Lead Generation & Email Listing

After completion of this course, candidates can either freelance or take up a digital marketing career or even become entrepreneurs.
Address and Contact Information:
Momtaz Plaza (4th Floor) House #7
Road#4, Dhanmondi
Dhaka-1205
Tel: +880 1624666000

DIGITAL MARKETING FARM, BANGLADESH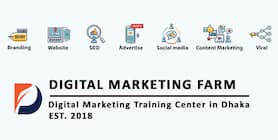 Digital Marketing Farm is a leading agency that provides, in addition to services, digital marketing courses in Bangladesh. With experience in the field of digital marketing, Digital Marketing Farm is always up-to-date with the current trends and extends the same into their training.
While they provide end-to-end digital marketing services, including web development, and design, social media management, SEO, etc., they provide training for digital marketing and Facebook marketing. The training centre is only around two years old, yet has a reputation for being one of the best.
Salient Features:
Course Name: Advanced SEO + Digital Marketing Training
Course fee: The course fee is 10,000 BDT.
Duration of the course: The duration of the course can extend over three months.
Course Curriculum: The course content includes:

Introduction to Search Engine & Search Engine Optimization (SEO)
Keyword Research and Competitor Analysis
Domain Research and WordPress Necessary Training- Full Website Buildup
Content/Article Writing
Top On-Page Optimization Strategies
Beginner's Guide to Google Search Console– Webmaster Tool
Off-Page SEO: Link Building / Link Earning
Social Media Marketing Roadmap
Freelancing Guide: Fiverr/Upwork.com / Freelancer.com

Candidates also get an internship opportunity during the practical sessions and qualifying exams.
All participants get lifetime support via Facebook and face-to-face meeting.
Address and Contact Information:
97/5, Chairman Goli
Shankar, West Dhanmondi
Dhaka-1207
Tel: +88 01623-276841
Recommended Read: Digital Vidya Review
DIGITAL MARKETING COURSE AT BEACON IT, BANGLADESH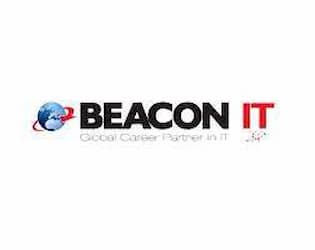 Beacon IT is a specialized institute for outsourcing and IT professional training. Since 2008, the institute provides an integrated learning approach to various courses, including digital marketing courses in Bangladesh.
Comprehensive training from highly qualified instructors ensures great learning at Beacon IT. Special attention to every individual, a skilled faculty, standard computer labs, cost-effective courses, and assistance with jobs are some factors that one can expect at Beacon IT.
The institute has over ten courses with 23+ teachers and has trained 6000+ students thus far. Some of their popular courses are those of graphics design, web design, web development, android app development, and python programming.
Salient Features:
Course Name: Outsourcing and Digital Marketing (SEO)
Course fee: The course fee is 5,000 BDT.
Duration of the course: The duration of the course is 50 hours.
Batch/Mode: The mode of learning is online.
Course Curriculum: The syllabus includes:

Introduction and overview
Creating web 2.0 sites
SEO fundamental
Keyword research and competitor analysis
Keywords research (paid tools)
Advance competitor analysis
SEO content writing
On-page SEO
E-commerce SEO
E-commerce product listing
Off-page SEO
Link building strategies
Social media marketing strategies
Video marketing
SEO localization
Usability
Search engine ranking factors
Google algorithm update and recovery
Freelancing marketplaces
Payment gateway
Blogging and Google Adsense
Affiliate marketing
E-mail marketing

It is an extensive course that includes every single component of digital marketing and in-depth knowledge of SEO.
The course is by educated staff with timesheets and video lessons.
Address and Contact Information:
House 83, Road 7, O R Nizam Road
GEC, Chittagong, Bangladesh
Tel: 031-652237 OR 01860602020
Recommended Read for all digital marketing enthusiasts: Digital Vidya Review
DIGITAL MARKETING COURSE AT CODERS TRUST, BANGLADESH

Coders Trust, with its headquarters in Denmark, started operations in Bangladesh in 2015. It has offices in four countries and has thus far managed projects across Europe and Asia. Coders Trust adopts the blended online learn and earn methodology, helping people upgrade their skills. The institute also provides free career counselling support.
Some of their professional skill development courses include graphic design, android app development, account management system, content writing, game development, video production, and digital marketing courses in Bangladesh.
Coders Trust ensures all the training programs and course curriculum is at par with the global IT industry. The institute provides one-year after course online and offline counselling support for freelance jobs ensuring students earn from what they learn.
Salient Features:
Course Name: Digital Marketing
Course fee: The course fee is 5,000 BDT.
Duration of the course: The duration of the course is 72 hours.
Batch/Mode: It is an online course.
Course Curriculum: 24 lectures include:

Overview of digital marketing
The Facebook business page, advertising, and retargeting.
SEO overview, keywords, on-page, and off-page SEO
All about website and content strategy
Youtube introduction and video marketing
Instagram
Google ads
E-mail marketing
LinkedIn marketing

Students learn various digital marketing tools, including Facebook business manager, Google Adword, YouTube, etc. Equipped with the latest digital marketing trends, they are capable of creating their digital marketing strategy.
Certification: Candidates get a course completion certification.
Address and Contact Information:
House# 82, Road# 19/A, Block# E
Banani, Dhaka-1213
Tel: 01787659323
DIGITAL MARKETING COURSE AT MOS IT, BANGLADESH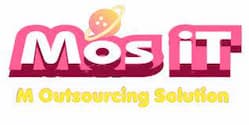 Yet another digital marketing agency, Mos IT, has launched valuable digital marketing courses in Bangladesh. The agency's main aim is to empower the vast population of unskilled workforces and help develop skilled professionals.
In addition to providing services of digital marketing, web development, SEO, Social media, and graphic designing, the agency provides training in all of these domains too. Mos iT has 300+ happy clients and has completed more than 165 projects.
Salient Features:
Course Name: Digital Marketing
Course fee: The course fee is 4,500 BDT.
Duration of the course: The duration of the course is 48 hours, spread out over three months. Each class is for two hours.
Batch/Mode: Flexible, as per the students.
Course Curriculum: The course has 24 sessions and includes in-depth knowledge of search engine optimization, social media marketing, and e-mail marketing.
Social media marketing includes all channels such as Facebook, YouTube, LinkedIn, Twitter, and Instagram marketing.
Address and Contact Information:
Mirpara, Demra, Dhaka 1360,
BANGLADESH
Tel: +880-1722 757 913

DIGITAL MARKETING COURSE BY MOSHIUR MONTY IN BANGLADESH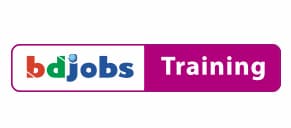 Bdjobs is a leading career management and job portal site in Bangladesh that also offers training and other career resources. Moshiur Monty is one of the most popular trainers providing digital marketing courses in Bangladesh through Bdjobs, as well as his website.
He has seven years of experience as a mentor, trainer, and advisor. Some of his other courses include those in F-commerce marketing, Freelance jobs, professional social media marketing, and online marketplace, e-commerce marketing strategy, etc.
Moshiur Monty provides not only training but also digital marketing services. For training, he provides training through Bdjobs, customized training, which are day-long workshops, live online training, or direct one-on-one training.
Salient Features:
Course Name: Digital Marketing Course
Course fee: The course fee is 7,000 BDT
Duration of the course: The course has 14 sessions.
Batch/Mode: It is a live online training with flexible timing.
Course Curriculum: The syllabus includes modules of:

Marketing Research
Marketing Plan
Social Media Marketing including Facebook, Instagram, and YouTube
E-mail marketing
Search Engine Optimization
Google Analytics

By the end of the course, candidates will learn new ways to market business and have a clear understanding of all the online components and how internet marketing works.
He also offers personal one-on-one training that is more in-depth with advanced discussion.
Address and Contact Information:
CELL: +8801918521602
DIGITAL MARKETING COURSE AT BKIICT BCC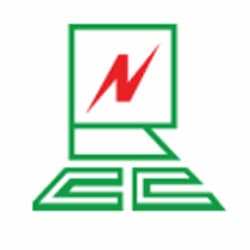 The Bangladesh Korea Institute of Information and Communication Technology (BKIICT) is an ICT institute with state-of-the-art technology and aims to develop a trained workforce. Established by the Bangladesh Computer Council (BCC) provides various short and long-term courses to meet the national and international market demand.
It conducts standard certification courses, provides diploma and postgraduate diplomas, and even customized courses for government officials. The institute has a team of highly committed and skilled professionals with a customer-centric approach.
The short-term courses are anywhere from two days to four months, and the long-term courses are usually for a period of 12 months. Under the short term courses, BKIICT-BCC provides training in graphic designing, office applications, web development, cybersecurity, e-government applications, network, software, animation, and digital marketing courses in Bangladesh.
Salient Features:
Course Name: Digital marketing short course
Course fee: The course fee is 5,000 BDT.
Duration of the course: The course is for 99 hours, with 33 classes of three hours each. It can easily take around three months.
Batch/Mode: It is an evening class shift.
Course Curriculum: The curriculum includes topics of:

Introduction to Digital Marketing
Facebook and Twitter
Google Plus
LinkedIn
Pinterest
YouTube
Content Marketing

The course provides technical knowledge and skills with hands-on training. The training has 80% practical knowledge and 20% theory and soft modules.
Address and Contact Information:
Bangladesh Computer Council
E-14/X, ICT Tower, Agargaon,
Sher e Bangla Nagar, Dhaka-1207
Tel: 88-02-55006824
DIGITAL MARKETING COURSE AT ACADEMY FOR PROFESSIONAL QUALIFICATIONS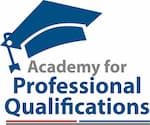 Academy for Professional Qualifications is an internationally recognized platform for distance learning and online learning. It provides the globally recognized CIM, CIMA, ACCA, ISMM, CMI, and DMI qualifications.
A top provider of online education, it provides digital courses in Bangladesh in conjunction with DMI. The platform has exceptional trainers, custom-designed courses, and one-to-one support with an advanced learning management system.
The institute has strategic partnerships with the Cambridge Professional Academy as well as Bangladesh Brand Forum, providing marketing and management programs.
The internationally recognized digital marketing course by DMI empowers learners with unique result-oriented and futuristic approaches to creating a digital marketing strategy. The professional qualification by DMI is sure to take your career a notch higher.
Salient Features:
Course Name: Professional Diploma in Digital Marketing from the Digital Marketing Institute (CMI)
Duration of the course/Mode: It is a 30-hour course that can take up to six months or 24 weeks to complete.
Course Fee: £2,000 excluding VAT or other payment charges (if any).
Batch/Mode: Via blended learning or interactive eLearning.
Course Curriculum: The course syllabus includes the most important modules of:

Introduction to Digital Marketing
Search Engine Optimization (SEO)
Pay Per Click
E-mail Marketing
Digital Display Advertising
Mobile Marketing
Web Analytics
Social Media Marketing
Strategy and Planning.

There are live classes via webinars (45-minute) for each module, with a minimum of three students per class.
After completing this course, candidates can use the latest tools and practices for digital marketing and implement effective marketing plans.
Participants have access to all learning resources, a detailed study guide, access to an online electronic library, and annual registration and assessment fees at DMI.
Certification: After successful completion of the course and an examination, the candidate will receive a certificate of completion.
Address and Contact Information:
Bangladesh Brand Forum (BBF)
Centre for Innovation & Excellence in Bangladesh
Advanced Center, Level-3, 176 Gulshan Avenue
Gulshan North, Dhaka 1212. Bangladesh
Phone#: +88 01973443330
DIGITAL MARKETING COURSE AT VIRTUAL IT INSTITUTE OF BANGLADESH (V.I.U.B)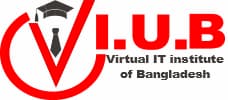 The Virtual IT Institute of Bangladesh, with its inception in 2018, is a leading training and consulting centre in Bangladesh. Along with courses in graphic designing, 3D animation, web design, and development, it also offers digital marketing courses in Bangladesh.
The experience, high business reputation, and partnership with IT market leaders allow VIUB to provide educational programs in many in-demand segments. The courses at VIUB are suitable for corporates, students, government agencies, or small businesses also.
The latest teaching materials, well-equipped classrooms, branches across the country, e-learning, and virtual laboratories are some factors contributing to making the programs a success. The whole process of interaction with the institute, learning, and then receiving the relevant certification is convenient and simple.
Salient Features:
Course Name: Master Digital Marketing Course
Course fee: The course fee is 12,000 BDT.
Duration of the course: The duration of the course is 34 hours or two months. It is for two hours a day for two days a week.
Batch/Mode: As per the convenience of the candidates, either classroom or online learning.
Course Curriculum: The chapters of the syllabus include:

Advanced Search Engine Optimization (SEO).
Complete Search Engine Marketing (Google Ads – AdWords PPC – SEM).
Modern Social Media Optimization (SMO)
Social Media Marketing (SMM)
Local Optimization
Web Analytics
Content Marketing
Personal and Business Blogging
Influencer Marketing
E-mail Marketing
Affiliate Marketing
Online Reputation Management (ORM)
Machine Learning, Artificial Intelligence, and Marketing Automation
Digital Marketing Tools
Audits, Digital Marketing
ROI with Digital Marketing
Digital Marketing Reports

In total, there are 17 chapters with 65 advanced modules.
The trainers have 11+ years of experience and guide the participants through their assignments. Also, there are question and answer sessions with small batch sizes.
Participants get free lifetime support and complete placement support with freelance guidance as well.
Certification: The digital marketing course at VIUB is a certified course.
Address and Contact Information:
Gulfesha Plaza (Agura Building) Suite#N-4(4th floor)
Moghbazar Mor, 69 Outer Circular Road
Dhaka 1217
Tel: 01676918634

FAQ's
Question: Which One is Ranked 1 Institute To Learn Digital Marketing.
According to many recommendations, we have ranked 1 to IIM SKILLS, they are well-known institute offering Digital Marketing Courses for half a decade now.
Question: What is the Scope of Digital Marketing in Bangladesh?
After India, the highest demand for learning digital marketing is from Bangladesh nowadays. The scope is very promising for a sustainable career.
Question: What is the eligibility criteria to learn Digital Marketing?
There is no prerequisite to learn digital marketing and as such there are no eligibility criteria.
WRAPPING UP:
In conclusion, there are many digital marketing courses in Bangladesh. We have compiled a research-based list, giving you all the information on the course duration and course fee, helping you in the decision-making process.
Businesses globally are experiencing unprecedented changes, and a shift in consumer behaviour also propels changes in marketing strategies. TV is no more a primary device or screen; the mobile and tablets indeed are. With internet penetration and more people spending time on various social media platforms, there is a drastic shift tilting the scales in favour of digital marketing versus traditional marketing methods
Stepping into the digital marketing domain is now imperative to future-proof your employability. Marketing and sales professionals, business owners, or even individuals desirous of an exciting and in-demand career that is here to stay should consider digital marketing or a specialization under the domain.
Come and be a part of this thriving profession by taking up a course and acing the concepts of digital marketing and its practical applications.