Top 12 Technical Writing Courses in Bangalore With Placements
If you are on the lookout for some great technical writing courses in Bangalore, you landed on the right page. Read on. First things first! What is technical writing, and why is it gaining importance in the present day and age?

Technical writing is reproducing processes and workflows in a simplified manner such that anyone who reads it understands despite it being technology-related. More simply put, it is the breaking down of complicated tech jargon into a reader-understandable language.
The rise in technology companies also gives rise to a demand for technical writers. All tech companies strive to produce an accurate yet straightforward interpretation of how their products and services operate. Only if people understand the products and services and their usefulness will they buy the same, and only if they buy can the businesses succeed.
Take, for instance, your washing machine or any electronic device that you use daily. With a host of functions and settings that come with the latest technology, it can be quite overwhelming and confusing for us commoners. What do we do then? Of course, we request a demo and expect a brief explanation, and go ahead and buy the product when convinced.
At a later date and time, if you have any issues with the electronic gadgets, what is your first reaction and option? No doubt, the user manuals. The user manuals have it all; complete product description, "what if" sections, "when to call for service" sections, etc.
Have you heard of the digital marketing master course? If technical writing doesn't seem to be your cup of tea, explore the rewarding world of digital marketing.
Is technical writing only for software companies, then?
Technical writing is not just about manuals and SOPs (standard operating procedures). Absolutely not! While traditionally technical writing was strictly about process flows and user manuals and the likes, today, it has transformed to encompass a lot more.
Service level agreements request for proposals, legal disclaimers, company documents, help files, business plans, release notes, medical and research studies, etc.
Need for technical writing courses:
No industry exists that does not face challenges. Every field has its challenges, and the specialists find a way around them or develop solutions. Technical writing also comes with challenges. These could be:
No proper structure
Poor English and grammar
Too much tech jargon
Decreased time to develop and review the document
Difficult to navigate and tiresome to read
Abstract content
How can you overcome these challenges? A simple solution is to take up a professional course and learn the nuances. With guidance, you can overcome any challenge and produce logically structured, easy to navigate, and easily readable technical content.
Yes, there are free resources available in plenty online. The internet is a wonderful repository of knowledge on any and every topic. But again, are the free resources useful and understandable? Most often than not, it takes human interactive learning to understand such a niche speciality job.
Aspirants can read through the STC India newsletter and get a fair idea about technical communication. You will find it of immense value, but without a doubt, a professional course is what you need to understand the subject inside out.
Also, most institutes are well-connected with companies requiring workforce, and hence placement assistance is a bonus that comes with joining a technical writing course.
Let us move on to explore the top 12 technical writing courses in Bangalore.
Technical Writing Course at IIM SKILLS
An institute that has seen tremendous growth in just about five years, IIM SKILLS is your best option for technical writing courses in Bangalore. Though based out of New Delhi, the organization believes in making affordable courses available to the masses and has taken to an exclusively online platform.
Whether it is content writing, digital marketing, CAT coaching, or even technical writing, you can count on IIM SKILLS to provide high-quality training that is industry-relevant and helps you transform from a newbie to a professional.
You can also be assured of the best mentors who walk the extra mile to equip you with future-ready skills and guide you on the right career path. Over 15000+ individuals have benefitted from the training at IIM SKILLS across 45+ countries.
Key Highlights:
Batch/Mode: Exclusively online.
Course Curriculum: Starting from the very basics, the course slowly takes you to advanced concepts and various software tools required in the technical writing field. The modules include:

An introduction
How to write, audience, topic research, and writing the document.
Creating content (includes flowcharts, block diagrams, and infographics).
Technical reports
White papers and journals
DDLC and versioning
Conversational writing
Reviewing and publishing
API documentation using XML
Datasheets, user manuals, and application notes
Effective writing
Medical writing
Case study

Internship and Placement: A month-long internship is where the real worth of the course is. You get to learn how to work in a real-work scenario and also get to publish your first white paper or scholarly article, or technical blog.
Certification: All trainees get the Technical Writing Master Course certificate upon completion of the course.
Course Name: Technical Writing Master Course
Duration of the course: 5 weeks.
Course Fee: 14,900 + GST.
Address:
IIM SKILLS (Co-Offiz) H B Twin Tower
8th Floor, Max Hospital Building
Netaji Subhash Place
Pitampura, New Delhi-110034
Contact:
+ (91) 99 11 839503
Looking for free technical writing courses? Check out our blog on the Top 10 Technical Writing Courses with Certification (Free & Paid)
TechTotal Systems: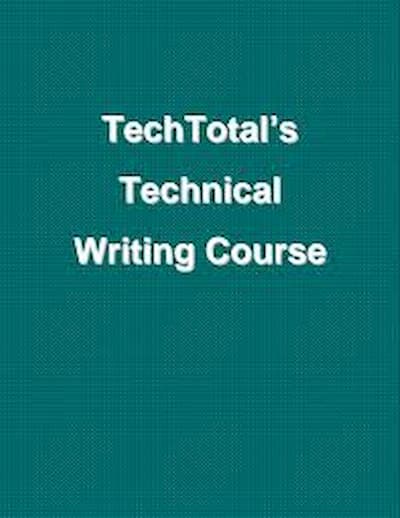 One of the leading technical writing courses in Bangalore is by TechTotal Systems. They are an organization that provides premium quality professional technical documentation to corporates worldwide.
With in-house expertise, the team at TechTotal also provides training to individuals and corporates in technical writing. The organization has various courses for technical writing, which include:
Certificate course
Crash course
Mastering technical writing tools
Graphics for technical writers
Course in instructional design
Corporate training
Full-time certificate course in technical writing
We will explore the certificate course.
Key Highlights:
Course Name: TechTotal's Technical Writing Course
Duration of the course: Their full-time course is for three months, the certificate course for 45 days, and the crash course for 15 days.
Batch/Mode: There is flexibility in terms of time, and you can choose a time slot that best suits you.
Course Curriculum: The syllabus is the same for any course, and only the duration differs. Every trainee also gets a softcopy of the study material. The extensive syllabus includes:

Technical Writing
Software Development Life Cycle
Technical Writing Process
Document Delivery Life Cycle
Document Deliverables
SME Interviews and Project Planning
HTML & XML Introduction
Writing Skills
Style Guide and Standards
Technical Writing Software Tools
Microsoft Word
Adobe RoboHelp
Adobe FrameMaker
Snag IT
MS-Visio
PowerPoint
Reviews, Delivery, and Publication
Resume Preparation and Certification

Placement: The organization has a placement cell in place. With training that meets industry standards and an organization approached by corporates for their technical writing staffing needs, placement assistance is not an issue.
Certification: Upon course completion, you get the TechTotal Certificate, which has immense value in the job market.
Address:
No: 147, 4rth Cross, Next to Shirdi Sai Baba Road
Cambridge Layout, Indiranagar
Bangalore – 560008
Contact:
Land Line: 080-41179782
Mobile: 9663015166/9989699562
Information Mapping Technical Writing Course in Bangalore:
The documentation experts, Information Mapping, is also an organization that offers technical writing courses in Bangalore. The organization has been around for years now, developing readable and usable documentation for a host of clients. They use a unique research-based methodology to present the information and, with an experience of over 40 years, is no doubt one of the best to learn the process from.
They have offices across North America, Asia, and Europe, with their India office in Bangalore. The founder, Robert E. Horn, provides four components to develop technical content that is easy to read and understand; units of information, research-based principles, information types, and presentation modes. He came to this strategy after extensive research at Harvard and Columbia Universities.
Whether it is creating policies, sales proposals, or procedures, Information Mapping makes it all easy. They not just provide services but also training for the same. The technical writing training course is available as eLearning, virtual, blended, onsite, or a public course
Since most people today prefer to learn at their own pace and online, we will go through the eLearning course.
Key Highlights:
Course Name: eLearning
Duration of the course: Self-paced learning.
Batch/Mode: Online, self-learning, hence complete flexibility in terms of timings.
Course Curriculum: The eLearning mode of the program teaches you to write effectively and productively. There are individual interactive training modules which include:

Introduction to Information Mapping
Information Mapping Essentials
Information Mapping Essentials + FS Pro for word
Mastering policies and procedures + FS Pro for word
Mastering Business Communications + FS Pro for word
Start to write, basics + FS Pro for word
Information Mapping refresher course

Each of these is a separate course with a different course fee ranging from $90- $695.
Certification: Never mind the course you opt for; on completion, you can request your IM certification.
Address:
2201 A-World Trade Center
Brigade Gateway Malleswaram West
Bangalore 560055 (India)
Email:
Advanced Systematic Training for Emerging Professionals-ASTEP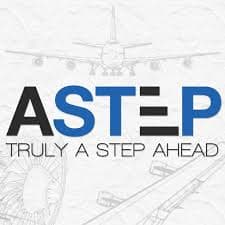 The ASTEP is an institute that provides various job-oriented training programs, including technical writing courses in Bangalore. They primarily offer training and services in the fields of technical publications and design. ASTEP is passionate about helping people train and become skilled for gainful employment. 53+ names in the clientele list and 600+ placements speak for themselves.
ASTEP is a one-step platform to kick start your career development. They provide flexible, custom training for every individual, and their training programs ensure you learn industry-relevant skills. Real-time projects and mock drills for interviews along with self-development prep ensure you are the ideal candidate for job openings in your niche.
Now, their training programs are quite vast, encompassing oil and gas engineering, aerospace technical writing and design, and software technical writing. The software technical writing course is most apt for aspiring technical writers.
Key Highlights:
Course Name: Software Technical Writing certification Training Course.
Duration of the course: Eight weeks/weekends.
Course Fee: INR 49,105.
Batch/Mode: Flexible classroom batches.
Course Curriculum: Known as the eight-week career transformation program, this technical writing course is sure to transform you into a skilled professional writer. The syllabus spreads over eight weeks.

Week 1 is for the fundamentals and types of documentation, processes, etc.
The second week includes technical writing in a real-time environment and learning of some tools/software.
Week 3 includes guidelines for software technical writing.
The fourth week s about DITA and XML
Week 5 is an introduction to instructional design
The sixth week covers the fundamentals of software programming languages, types, and applications.
Week 7 is all about implementing your knowledge. It includes projects and assignments.
Finally, week 8 is about the live project, certification, and the post-training process.

Placement: The institute guarantees employment assistance to deserving candidates. In total, there are 16 classroom sessions, five assignments on live projects, with unlimited practice sessions.
Certification: As with other institutes, upon completion, you receive an ASTEP certificate.
Address:
No. 330/19, 1st floor,
3rd Main Road, 7th Cross
Domlur Layout, Bangalore-560071
Contact:
Landline: 080-25351022
Mobile: +91-9538855825
Technical Writing Course at Metapercept, Bangalore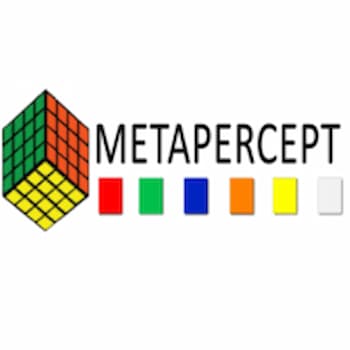 With clients across the globe, Metapercept provides end-to-end services and solutions to various industry verticals. It specializes in software development, content management, business consulting, and more. Apart from services, it also provides training and hosts technical writing courses in Bangalore.
As with most software companies, Metapercept also has separate training and service wings. The company has online, classroom, and corporate training. As a part of the pre-training services, the institute has screening and skill assessment and career development counselling. Post-training, they provide a job readiness analysis and support on a need basis.
Having trained professionals worldwide, Metapercept is an excellent place to up-skill and get hired by desired companies. The institute has quite a few technical writing courses, of which we will explore basic technical writing.
Key Highlights:
Course Name: Basic technical writing
Duration of the course: 90 hours.
Batch/Mode: Interactive, instructor-led online training program for people outside Pune. You can select from two-hour batches on weekdays or three-hour batches on weekends.
Course Curriculum: This course focuses on the necessary technical writing skills and helps you produce persuasive, clean, and easy-to-read documents efficiently. The modules include:

Introduction to technical writing
Technical writing tools and techniques
Handling technical documentation work
Planning of a project

Certification: At the end of the course, you get a digitally shareable certificate from Metapercept.
While their office is in Pune, you can take up online classes from any city, including Bangalore.
Address:
Office 501, Sohrab Hall,
Opposite Jahangir Hospital
Pune, Maharashtra-411001
Contact:
+91-986 080 0135
Triumph India Technical Writing Course in Bangalore
The Triumph India organization is all about smart content. One of Asia's top technical communications companies with mastery in providing documentation services. With complete content solutions encompassing the creation, maintenance, and publishing, the company caters to companies manufacturing software products and services and technology products and services.
From the training standpoint, Triumph India offers only technical writing courses in Bangalore. They provide corporate and retail/individual training. Again, under the retail training, they offer courses such as:
Essentials of technical writing
Professional English
Advanced program in technical writing
Program in instructional design.
For more details such as the course fee, duration, modules, etc., aspiring technical writers can directly approach the organization or just make a call to find out more.
Address:
Level 9, East Wing, Raheja Towers,
MG Road Bangalore-560 001
Contact:
9180 6792 0733
Prefer generalized content writing to niche technical writing? Explore the Content Writing Master Course.
Blue Dots Consultancy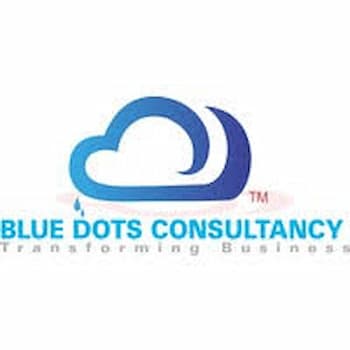 A company that deals with education consulting, product documentation, IT staffing, and technical writing, Blue Dots Consultancy is also into training corporates and individuals. Of the various training programs, it provides technical writing courses in Bangalore.
Armed with an experienced team that puts the customers first, the company focuses on process excellence. It has trained 2000+ students, completed 50+ projects, and 15000+ training hours.
Key Highlights:
Course Name: Technical Communicator Course
Duration of the course: Two months of intensive training
Batch/Mode: Onsite, virtual, or offsite programs available.
Course Curriculum: You will get an industry-mapped curriculum by trusted mentors and coaches with hands-on practice on processes, concepts, and documentation software.
With assignments and projects, this training program has quality content to become a professional technical writer.
Address:
#64, Room # 2, Ground Floor, 1st Cross
Nanjappa Reddy Layout
Koramangala 8th Block
Landmark Koramangala Passport Office
Bangalore-560095
Contact:
+91 99001 71161
+91 91485 19012
iLine Structured Communications for a technical writing course in Bangalore

An organization for which people matter, the iline Structured Communications are all about handling communication issues. They believe that organizations are a mere collection of people's thoughts, and rightly so.
With 15 plus years of experience in book publishing and journal publishing, they also have a strong foothold in content writing, website designing, digital marketing, English communication skills training, and of course, provide technical writing courses in Bangalore.
Whether it is creating manuals, process documents, training manuals, or software installation guides, the iline Structured Communications team is adept and will teach you all.
Key Highlights:
Course Name: Technical writing.
Course Curriculum: The skeletal framework of the course curriculum at iline Structured Communications includes:

Learn information design
Identify and understand types of audiences
Improve language and editing practices
Understand grammar, style, and structure
Learn content layout and design
Learn authoring tools used in technical documentation.

From basics to using tools like Framemaker, Robohelp, and Visio, the training covers all aspects, helping you present data in a manner that is appropriate and understandable for the audience.
Address:
13, 4th Main Road,
Ganganagar Extension,
Bangalore 560032
Contact:
Landline:     +91 080-2332824
Mobile:        +91 9886732823
Some More Institutes:
There are some other famous names when it comes to the technical writing courses in Bangalore. These include:
TechnoKraft India
Black & White Technical Writing Solutions
Winprotech
You can find the full details of the technical writing courses in Bangalore for the institutes mentioned above in our article, the Top 10 Technical Writing Institutes in India.
TWIN
Besides, The Technical Writers of India or TWIN, the largest community of technical writers in India, also offers technical writing training in Bangalore.
The organization has 4000+subscribers, a vast Facebook community of 5000+ technical communicators, and 2000+ active members on their LinkedIn handle. If you want to be a part of this beautiful community and learn from them, you can contact them (contact form on the website) for more information on the technical writing courses in Bangalore.
Concluding:
Globally, consumers expect appropriate but easy-to-understand documentation for any product they buy. Hence technical writing is not that "here today gone tomorrow" kind of job. The more innovations and technology advancements, the greater the launch of new products and services, translating into an enormous need for technical writers.
Bangalore is an IT capital and silicon valley but naturally has more demand for technical writers. Consequently, several institutes have opened up, offering courses. Most of these courses are short-term courses lasting anywhere from 15 days to a maximum of three months.
Reasonably good English and an understanding of technology are the essential prerequisites to becoming a technical writer. Further, the training program will take you through the concepts and shape a career in this domain.
There are crash courses that will promise you the moon, but you need to understand that Rome was not built in a day! While on the one hand, students spend a couple of years doing post-graduation in hopes of a good job, it is only fair that you spend a dedicated few weeks to months in learning a skill that you see as a career.
Still in doubt? Take that demo! All institutes have a demo session. Register to know if technical writing is the career for you.