Top 6 Technical Writing Courses in Delhi With Placements
Are you from Delhi and want to learn technical writing? In that case, you definitely will be on the lookout for the best technical writing courses in Delhi. We have you covered. Read on for the best technical writing courses in Delhi. If you want to kickstart your career in technical writing but don't know-how, this is just the article for you.
Are our technical writers in demand? Absolutely! Already in demand, the need for professional technical writers is anticipated to grow further in the coming years. Now is undoubtedly the right time to invest in learning technical writing.
With a projected employment growth rate of almost 11% from 2019 to 2029, it is one of the emerging in-demand vocations with lucrative pay. Though a niche sector, technical communications has gained prominence over the past few years because of the ever-progressing and growing information technology sector.
Scope of Technical Writing in India:
World over, technical documentation plays a significant role in businesses. It is impossible to sell a product without technical documentation, user manuals, or reference guides. Consumers also need technical documentation when they purchase products that involve high technology. Hence technical writers bridge the gap between a company's product and its users. They are like interpreters who convey the mechanics of the product/service to the commoners.
While the field of technical writing is not new, training for the same is still in the nascent stage. There are a handful of institutes that provide high-quality technical writing courses in Delhi or pan India.
Typically these training are short-term and last from a month to six months. The advanced training can be in the form of a postgraduate diploma course of a longer duration. Technical writing is certainly not a skill that you can develop without guidance.
The training prepares you not just for the process of writing but also teach you how to use various tools and industry-relevant software. Besides, a good institute will also provide internship opportunities and assist you with obtaining your first job. Hence a formal training in technical writing is essential and will help boost your confidence.
India has long been an outsourcing destination for technical writing. This is thanks to the Indian education system that we are well-versed with English and have efficient writing skills. India does not just produce skilled software professionals but even technical writers.
Technical writing is not new but is gaining more prominence over the past decade or so. Currently, as per Naukri.com, there are 145227 Technical Writing Jobs pan India. The number speaks for itself. Once a lesser-known profession, it has diversified to include more formats and has immense scope in India as a career.
Some History of the Profession of Technical Writing:
As per STC or the Society for Technical Communication, technical writing history traces back to around the time of World War II. Even so, it was only in 1951 that the first-ever ad for a technical writer got published. Further, the title of a technical writer found its way into the U.S. Bureau of Labor Statistics Occupational Employment Handbook only as late as 2010.
The profession of technical writing itself has undergone a tremendous transformation and now involves varied concepts. With the advancement of technology, the possibilities for technical writers continue to grow and expand.
Technical writing now involves documentation for mobile applications, web applications, government reports, manuals and reference guides for specialized equipment, internal documentation, and more.
It is safe to say that the need for technical writers is directly proportional to the advancement in technology. With a steady growth of engineering, medicine, electronics, motors, pharmaceutical, finance, space industry, and biomedical sciences, there is an upsurge in demand for professionals in this field.
Searching for a more dynamic career that is not all about writing? Check out the Digital Marketing Master Course.
Technical writing courses in Delhi:
Though Bangalore is the Silicon Valley, Delhi does not lag when it comes to the information technology and software sector. It is the country's new tech hub and hence automatically has a demand for trained technical writers.
Let us explore the top technical writing courses in Delhi.
IIM SKILLS:
The premier institute of IIM SKILLS provides the best technical writing courses in Delhi. With headquarters in Delhi itself, IIM SKILLS is a top-notch institute that offers various up-skilling courses relevant to the job market.
With a motto of providing affordable yet high-quality training, IIM SKILLS is your best bet for technical writing courses in Delhi. Friendly and attentive mentors, an extensive and up-to-date curriculum that undergoes frequent up-gradation, and emphasis on practical aspects rather than just theory make the institute an ideal choice.
From the humble beginnings of a blog, the institute is now one of the leading ed-tech institutes. It provides invaluable industry-oriented training to bridge the skills gap and create an employable workforce. The Technical Writing Master Course is much like its Content Writing Master Course in that it is a comprehensive course that covers all essential aspects of technical writing.
All courses on the IIM SKILLS platform are instructor-led and online. They come with flexibility in batch timings, enabling even working professionals to take up the courses. Another bonus with the IIM SKILLS courses is their lifetime validity.
Most other institutes provide limited access to the course material. IIM SKILLS, on the other hand, provides lifetime access to the Learning Management System.
The LMS is the online library of resources for your course and is updated every so often to keep the syllabus relevant. Internships are yet another essential feature of the courses at IIM SKILLS. The institute provides an opportunity for the trainees to practice their skills. It helps them cement their knowledge and be confident before starting their new careers.
Key Highlights:
Batch/Mode: Exclusively online. You can log in from any device and from anywhere to attend the virtual sessions.
Course Curriculum: The syllabus has all vital elements of technical writing covered from A-Z. It includes:

An introduction to technical writing
The audience, topic research, and how to write
Flow charts, block diagrams, and schematics, with infographics
Technical reports
White papers and journals
DDLC
Conversational writing
API documentation
Review and publishing
User manuals and data sheets
Effective writing
Medical writing and finally
Case studies

You will learn different formats and types of technical writing, including research papers, manuals, guides, etc.
The course is also tool-driven and includes all essential software and tools required by professional technical writers.
Internship and Placement: The internship is one of its kind, a month-long one that strengthens the fundamentals of the trainees. Eligible candidates who opt for internships have the opportunity to publish their first white paper or get their first-ever technical writing blog published.
Certification: Like all its other courses, the technical writing course comes with a Master's certification from the institute.
Course Name: Technical Writing Master Course
Course Fee: The course is highly affordable at just INR 14,900 + 18% GST
Contact Information:
IIM SKILLS (Co-Offiz), H B Twin Tower
8th Floor, Max Hospital Building,
Netaji Subhash Place, PitamPura
New Delhi-110034
Tel: (91) 99 11 839503
Technical Writing Course at Pure Training: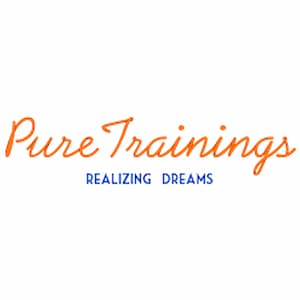 A subsidiary of PureSoftware, Pure Trainings is the training wing. The institute helps individuals realize their dreams through various programs in software and other fields that have employment potential.
Pure Training has classroom courses and online courses. Some factors that help Pure Training stand out from the other training institutes are the experienced faculty, industry-relevant curriculum, and international accreditations.
Amongst all other training such as digital marketing and software, the institute also provides technical writing courses in Delhi. Based on education, previous experience, and individual competency, the institute offers career guidance to individuals.
The institute has the latest technology with top-notch infrastructure and also offers placement assistance to aspirants.
Key Highlights:
Course Name: Technical Documentation
Duration of the course: This is a fast-track course.
Batch/Mode: Online
Course Curriculum: Suitable for both new and senior writers, this course matches international standards and equips candidates with the latest tools and technologies in technical writing.
The online technical documentation course at Pure Training is instructor-led, self-directed, and flexible.
Contact Information:
B-9A, 3rd Floor, Tower B,
Green Boulevard, Noida Sec-62
Phone# 0120-4621010
981-068-9892
Technical Writing Course at Education & Career Times: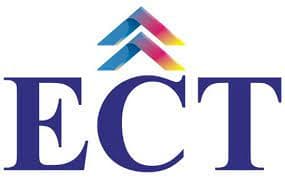 A Government of India recognized training organization, ECT, offers technical writing courses in Delhi as a part of its content writing training itself. With headquarters in Delhi, Education & Career Times has been instrumental in training individuals of leading multinational organizations.
With courses designed around content marketing, digital marketing, and soft skills like communication and personality development, ECT helps individuals up-skill and scale up the career ladder.
In over nine years, the institute has held more than 60 batches of training. At ECT, the technical writing courses in Delhi are a part of the content writing course. Replete with the best writing practices for general content writing and niche technical writing, this course is a comprehensive one for individuals looking at a 360-degree approach to writing for the web.
Key Highlights:
Course Name: Content Writing Course
Duration of the course: 30+ hours of live /classroom training spanning three months.
Course Fee: INR 15000/-
Batch/Mode: Offline and online
Course Curriculum: The course starts from a fresher level and goes up to the advanced levels. It has a total of 13 modules. The technical writing is module #8 and includes:

Technical writing style
User manual writing
Writing technical blogs and content
Approach to technical writing for non-technical graduates
Technical guides.

The training program consists of assignments and live projects that help individuals improve their language and vocabulary skills transforming their writing style.
Additionally, candidates get to learn elements of graphic designing, video editing and learn how to develop a blog/website.
Internship and Placement: The course comes with an inbuilt internship, personalized attention, and individual feedback from expert mentors.
Certification: All candidates get a government-recognized and internationally valuable certificate upon course completion.
Contact Information:
M 138, 3rd Floor
Connaught Place, New Delhi-110001
Mobile: +91-7827916060
Nano Science & Technology Consortium:
The foremost nanotechnology information provider, NSTC provides advanced education in the nanotechnology industry. Among its many endeavours, it also provides technical writing courses in Delhi. The scientific and technical writing program is unique and imparts a robust technical writing foundation to trainees.
The institute has spring, summer, autumn, and winter batches. An extremely elaborate course, the specializations under the scientific and technical writing program include content writing, instructional design, technical writing, and medical writing.
From the basic principles of writing in English to the processes and guidelines, software, standard tools, ethical norms, rights, and permissions, the syllabus covers it.
The technical writing course covers all writing formats such as scientific research papers, manuals, reports, letters, proposals, press releases, and thesis.
You can find all the details about the technical writing courses in Delhi at Nano Science & Technology Consortium in the article, Top 10 Technical Writing Institutes in India.
Contact Information:
A-118 First Floor, Sector-63
NOIDA-201301, U.P, INDIA
Phone: +91-120-4781230/212, +91-9958161117
Information Developers Foundation:
A transformational platform for all aspiring technical writers and content writers, Information Developers Foundation is a leading institute offering technical writing courses in Delhi.
From agile documentation, content writing, marketing to content strategy, influencer marketing, blogging, or email marketing, Information Developers Foundation provides affordable training for all the trending courses.
The Technical Writing Mastery Course by InfoDev will equip aspiring technical writers with all the knowledge required to become skilled professionals. With access to a vibrant group and community, trainees can get all their queries resolved and improve their employment prospects.
Information Developers Foundation offers a free workshop on technical writing. So, it is ideal for candidates who are unsure about the field or the institute. Further, we have already covered all the crucial details of the course in our article, Top 10 Technical Writing Institutes in India.
Henry Harvin:
Another institute that provides technical writing courses in Delhi is the Henry Harvin institute, details of which are also available in the article on the Technical Writing Institutes in India.
Having trained 30,000 students across seven-plus countries, Henry Harvin also has 150+ corporate partners. It has an array of courses across segments and provides professional and technical certifications for its courses.
Whether you are an aspiring professional seeking to learn a new skill or a seasoned professional seeking to upskill and remain relevant, all the above institutes provide some excellent training in technical communication.
If you are looking at free courses, do read up on the top 10 technical writing courses with certification (free & paid).
Wrapping it up:
There are just a handful of institutes providing professional training, but the trend now is that existing technical documentation companies provide training themselves. Being in the field for several years gives the technical documentation companies a competitive edge, and they can train individuals better on client expectations. Irrespective, you have to take up a short-term course to become a professional.
Another myth is that technical writing is a second innings career, which most software professionals switch to once they reach a plateau or saturation point in their IT careers. This is so not true. While it is true that many software professionals opt for a technical writing career, it is solely because of their excellent understanding of things.
Many individuals opt for technical writing as a first career choice, and many women excel in this field. With advancements in technology, there are work-from-home options available in this industry as well.
The beauty of this industry is that every sector relies heavily on technical writers. Be it product manuals or whitepapers, and most organizations need technical writers and hence the demand. The cherry on the cake is the pay. Since it is a niche and specialized field, the compensation for technical writers is comparatively higher. All you need is the ability to break down complex information into simple language and a flair for all things tech.
No more the traditional outlook, today's technical writers have a more interdisciplinary role and write even for the web and digital media. Online and embedded help, policy documents, process flows, product catalogues, proposals, instructions, reference guides, whitepapers, and contracts all come under the realm of technical writing.
Do you have the skills required to become a technical writer?
Now, technical writing is a combination of some inherent skills and some skills you can learn and acquire. Some of the essential baseline skills include writing, editing, communication skills, research, and teamwork. Ideally, you should have at least some of these baseline skills to consider getting into the shoes of a technical writer.
It is impossible to overlook writing skills. If you are great with the technical aspect but lack the skills to write clear and concise instructions, technical writing can be an uphill task for you. Hence reasonable writing skills are of prime importance.
Teamwork, collaboration, and interpersonal skills are critical. They come in handy when you have to extract information and collaborate with members of other teams. You may have to work with editors, graphic designers, document specialists, instructional designers, and content management specialists, and your teamwork and interpersonal skills will come into use at such times.
Under the acquired or specialized skills comes the ability to understand tech (technical skills), project management, time management, tool skills, analytical, and design skills.
You should be open to learning a host of new tools and software such as Adobe FrameMaker, RoboHelp, MS Word, MS Visio, etc. As a technical writer, you should know your way around the various formats required to produce documentation. Learning, as such, is not an option but a way of life if you aim to be an excellent technical writer.
While most courses will teach you all you need to know, on-the-job experiences will hone your skills considerably. Keeping yourself up-to-date with the latest trends is a sure-shot way to stay on top of your game.
Career Progression Matters:
In any career, we look for a learning path to reach that goal and then the career progression pathway to see how soon we can scale levels and earn more. Ultimately, we work for a good income, and the career progression does matter irrespective of the job we choose.
Though technical writing is a specialization in itself, there are sub-specializations under it. Some of these are:
Medical Writing and Scientific Papers: Writing research papers that interpret findings or writing well-structured clinical reports and content for healthcare comes under this category. Again, it could be for regulatory or educational purposes.
User Manuals and Guides: These technical documents have the sole purpose of helping the non-technical people out there to use products without needing the assistance of experts.
Technical books and guides: A long-form of technical writing, the length is what differentiates this form of technical writing from the rest. It includes the description of a product/service, its purpose, components, and method to use it.
Assembly Manuals: The assembly and repair manuals are a sub-niche that requires you to have a practical understanding of the equipment to write about it.
Reviews and Reports: Also called a scientific report, this form of technical writing describes and details the results of a project, presenting a solution to a problem. In short, it tells the process, progress, and result.
Other Deciding Factors:
The next deciding factor in a technical writing career is the industry you join and the size of the company. Different industries have different pay scales.
Typically, you can start as a junior technical author and work your way up to the senior technical writer position. Progression from there is to the editor level and, with more experience, a managerial position and managing the entire team. Documentation specialist, proposal writer, and documentation manager are some other popular job titles under the technical writer's hat.
Irrespective of which level you start, technical writing has immense possibilities and is a very rewarding career. The starting salary in technical writing is 2.5+LPA. It can scale up to 4+LPA within four years and 7-8LPA with experience of five to nine years in the industry. The average base salary is 4+LPA.
If working in an IT company has been your dream, technical writing can be your ticket to fulfil this dream. It is the only field that does not require an engineering degree in the IT sector. If you wonder about technical writing being a promising career, the short and long of it is a YES.
Pull up your socks and get down to choosing an institute that works best for you. Enrol today into one of the most fulfilling and enriching careers.