Top 10 Tally With GST Courses In India
In our previous articles, we provided information on the top GST courses in India, top online GST courses, and also top GST courses in major cities. Accounting today is synonymous with Tally. While on the one hand, GST knowledge is mandatory for every business; on the other hand, so is Tally knowledge. The combination of Tally with GST is now the need of the hour, and to this end, we bring you the top 10 Tally with GST courses in India.
So, all you commerce graduates, accountants, company secretaries, and other working professionals who wish to become GST ready with Tally ERP 9, do take up a combination course for maximum benefit
The Tally with GST Course makes you job-ready, opening up a plethora of career opportunities. It is also useful for entrepreneurs and students currently doing their articles. For a non-commerce student, don't be apprehensive as this combination course also provides basics of accounting knowledge, making it ideal even for anyone to take up the course.
If you reside in Chennai or Bangalore, you could read our article on the top 10 institutes for GST training in Chennai and the top 10 GST training institutes in Bangalore.
TALLY WITH GST COURSE AT IIM SKILLS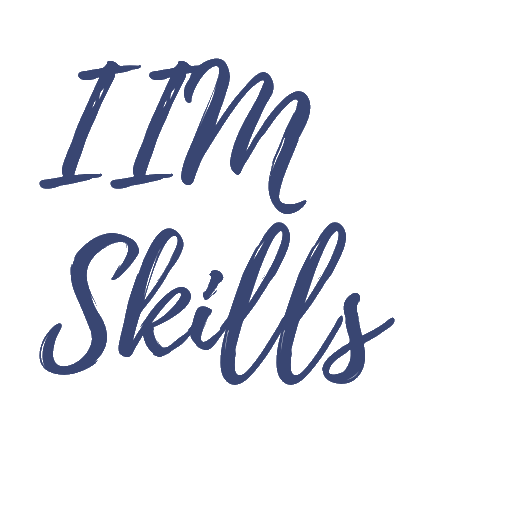 IIM SKILLS is one of the pioneer institutes in online courses and training. They have some of the best professional courses that help to bolster your already existing skills for better job opportunities. 
The GST Course not only helps with understanding GST exhaustively but helps with mastering the GST software that helps make the work easier to execute. This helps to work with several businesses at the same time. You don't feel the pressure to not take up too many clients. The applications help to maximize your productivity. 
The 16 hours of lecture packs in comprehensive education on GST along with practical hands-on learning. Moreover, the LMS keeps you updated with the latest happenings in the finance and GST domain. 
Salient Features: 
Course Name: The Course name is GST Practitioner Certification Course 
Eligibility: New Career Aspirants, Lawyers, Job seekers, Accounting professionals, Tax Analysts, Finance executives, Entrepreneurs, Homemakers. 
GST Course Fee: The Course fee is INR 2900
Curriculum
Fundamentals of The GST Act

Concept and Structure Of GST

GST Registration, And Invoicing 

TDS Compliance

Indirect Tax, And Direct Tax 

Benefits of GST

Amendments of GST

GST Returns 

The Different Forms in GST
Course Duration: 4 weeks
Certification: The Candidates get a GST Practitioner Master Certification once the course is complete. 
Added Benefits: The mentors are helpful and provide strategies to achieve more efficiency in your work. You have 24×7 online support for query resolution. 
Contact: 99 11 839503, [email protected]
Professional Courses from IIM SKILLS 
Business Accounting And Taxation Course
TALLY WITH GST COURSE AT UDEMY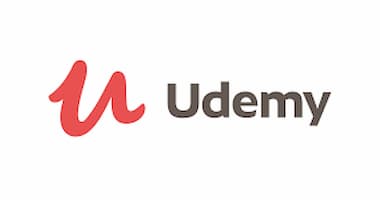 Udemy as we all know is a leading global educational platform. It is a platform that has transformed many lives, helping individuals connect with the best instructors, and pursue their goals. Udemy has given online learning a whole new meaning with 130k courses in 65+ languages.
Speaking of facts and figures, Udemy has 57k instructors and 35M, learners. In a world that never pauses, an age enriched and driven by technology, the ability to up-skill oneself online is a boon. Add to that, the connectivity to the best tutors. That is precisely what makes Udemy so popular.
Everybody knows you can find any, and I mean ANY course on Udemy. So is the case with Tally with GST. For starters, there are around 338 courses under the Tally with GST course search. You can choose the course by flipping through the course details, their reviews, and instructors.
We have selected a bestseller, Tally with GST course out there on Udemy, and here are the details:
Salient Features:
Course Name: Tally ERP9 + GST 2020
Rating: Bestseller with 4.3 stars and 197 ratings. (1093 students have benefited from this course).
Course by: K.R. Gupta, who has an instructor rating of 4.2 and has a practical working experience of eight years.
Eligibility: Non-accounting students can enrol for this course and anyone who wants to learn Tally with GST, including business owners.
GST course fees: The course fee is INR 7,680.
Course Inclusions: 8.5 hours of on-demand video, one article, lifetime access.
Curriculum: The course contains 19 sections with 74 lectures. The modules include:
Introduction to Accounting
Understanding, downloading, and installing Tally software
Computerized accounting using Tally.ERP9 with GST
Recording day-to-day transactions in Tally.ERP9
Integrate accounts and inventory
Recording GST in Tally ERP9
Advance GST transactions
GST transactions for a service organization
Reverse charge mechanism
E-way
Composition scheme
TDS
Payroll
Cost centre, group, and categories
Backup and restore of data
MIS reports for managerial level
Certification: Candidates can collect the certificate upon course completion.
Added Benefits: This course gives a thorough knowledge of managing accounts of any company with GST compliance. You can learn how to apply GST at multiple levels. It is an advanced course with the latest updates.
TALLY ACADEMY

Tally Academy, with its inception in 2005, is one of India's most reputed talent development institutions and also a training partner of the NSDC. The academy provides career-oriented and IT-enabled training helping unemployed youth excel in the corporate world.
The vocational training by Tally Academy with a team of dedicated and motivated task force delivers innovative courses in-tune with industry demands. Quality service and customer satisfaction are of prime importance at Tally Academy. It provides certificate courses, diplomas, advanced diplomas, and a postgraduate diploma in financial accounting. It also includes Tally with the GST course.
Salient Features:
Course Name:
Certified GST Professional with Tally.ERP9
Certified GST Professional with E-Filing
Eligibility: While the Tally with GST course eligibility is higher secondary passed or appeared, the Professional GST with E-filing is suitable for accountants, lawyers, tax experts, legal consultants, ICWA, CAs, or CSs.
GST course fees:
The Tally with GST course is INR 5000/-
The GST professional course is INR 3000/-
Curriculum:
The Tally with GST course is extensive and involves 40+ modules. Overall, it covers GST administration, accounting, and record-keeping, GST registration, payment, GST and law. It teaches in-depth how to use GST with Tally ERP9.
The professional e-filing course covers all the practical aspects of GST, including e-filing, GST returns 1, 2, 3B, and GSTR-4, GST rules, latest updated rates in the GST form, and GST tax form download, filling and uploading.
GST course duration:
The Tally with GST is for three months.
The professional GST with E-filing is for two months.
Certification: Participants get a certificate upon course completion.
Added Benefits: The courses at Tally Academy have practical projects, real-life case studies, and even free books for study material. You can also get your GST query resolution from CAs and GST experts and also learn about handling errors and mismatches when return filing.
Contact Information:
1 Patuatola Lane, Kolkata – 700009
Opposite College Square Kolkata Corporation
Near Calcutta University, College Street Campus
Tel: +91- 9836548553 OR +91- 9073518220
TALLY WITH GST COURSE AT NIIT
As with Udemy, NIIT is not a new name in the ed-tech domain. It is a leading skills and talent development institution set up in 1981 to help the IT industry with a skilled workforce. NIIT is one of the world's leading training institutions with a footprint across 30 countries. It not only offers training to individuals but also custom training and development solutions to various enterprises and corporates.
NIIT Digital now allows learners to access live instructor-led classes from any device. It is India's most trusted training brand, and the institute continues to add industry-relevant training programs to its already vast array of courses.
It has training solutions at various levels, school learning solutions, teacher development programs, student development, training outsourcing for enterprises, government projects, and CSR projects. Of the different courses, it offers a Tally with GST course under the banking and finance segment.
Salient Features:
Course Name: GST using Tally.ERP9
Eligibility: Students from the commerce stream and knowledge of working with Tally.ERP9
GST course fees: This course is for Rupees 8000.
Curriculum: This course encompasses GST as well as Tally modules and includes:
An introduction to GST
New indirect taxation
Registration under GST
Maintaining a book of accounts
Making your business GST ready
Understanding diverse GST implementation scenarios
GST-Goods
Recording Advanced Entries in Goods
Adjustment and Return Filing in GST
GST-Services
Recording Advanced Entries in Services
Migrating to Tally.ERP9
GST course duration: This course has 44 hours of classroom training.
Certification: Candidates get a certificate of participation from NIIT and a Tally e-certificate after clearing the online exam.
Added Benefits: Expert faculty, study material, hands-on learning ensure a complete and clear understanding of GST and migration to the latest release of Tally.ERP9.
Contact Information:
For banking, finance, and insurance: +1 800 200 4758
TALLY WITH GST COURSE AT CACLUBINDIA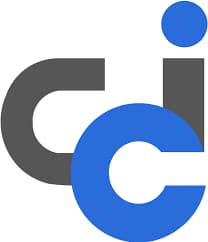 The team of Interactive Media Pvt. Ltd. launched the CAclubindia interactive platform for finance professionals and taxpayers in 1999. Initially just a knowledge-sharing platform, the CAclubindia now has two million-plus members.
The institute has online learning with crash courses and certification courses in the subjects of finance and accounting. There are news updates and articles and forums for income tax, accountancy, and corporate law. Renowned members of the finance world are on board the CAclubindia platform guiding other members.
There are GST courses on the platform under the certification courses. There is also a Tally with GST course at CAclubindia, of which we will provide details.
Salient Features:
Course Name: Tally.ERP9-GST Enabled
Eligibility: Anyone who wants to learn accounting and GST, business individuals, accountants, or commerce students.
GST course fees: The course fee is INR 1,699.
Curriculum: The mentor of the course is CA Raj K. Agarwal, a consistent school and college topper and an educator of a renowned commerce coaching class. He has also authored several professional course books. The syllabus has the following modules:
Fundamentals of Accounting
Maintaining Chart of Accounts in Tally.ERP9
Maintaining Stock Keeping Units
Recording Day-to-Day Transactions in Tally.ERP9
Accounts Receivable and Payable Management
MIS Reports
Getting Started with GST
Recording Voucher with TDS
GST course duration: The course is 20 hours, and the course expires three months or 50 hours of viewing, whichever is earlier.
This course has an average rating of 4.6 based on 10633 reviews.
For participants who want the course on a pen drive or wish to download the videos, additional charges of INR 700 and INR 300, respectively, are applicable.
Certification: Participants receive an e-certificate after course completion.
Contact Information:
Interactive Media Pvt Ltd,
Noida, Sector 2, Plot No. D,
107, D Block, Uttar Pradesh-201301
Tel: 011-411-70713
TALLY SCHOOL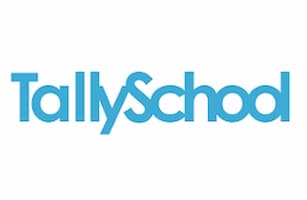 Tally School is the brainchild of an individual who is a big fan of Tally. It is an online space where you can learn Tally for free and that too in detail. The goal of creating this platform is to help people interested in learning Tally through online tutorials and also shortcuts on the website.
It is a very innovative platform by Mr Rishit Shah, where you can even download Tally and learn along with the instructions. The website has a host of resources, books to read, and even free courses for Tally, accounting, and Tally with GST. course
Salient Features:
Course Name: Tally GST course Online
GST course fees: Free.
Curriculum: The course content is in the form of a post and as a video. The modules covered include:
Upgrading Tally to GST Version 6.0
Enabling GST Details in Tally
GST Accounting Entries in Tally-Sales and Purchases
Creating GST Invoice in Tally-Including HSN Code
Multiple Rate GST Invoice in Tally
Certification: Participants who attend and clear the test after paying INR 299 are eligible for the certificate.
Added Benefits: The course being free is the most significant benefit. Also, there are numerous useful resources in the form of shortcut tips and reading material, which are additional perks of this course.
Contact Information:
Website or Facebook page
TALLY WITH GST COURSE AT INTERN THEORY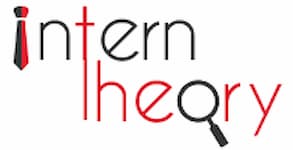 Intern theory aims at connecting employers to young talent across India. They achieve this with their strong corporate network. In pursuit of providing meaningful jobs to deserving candidates, the Intern Theory platform also has a learning and up-skilling section, with various in-demand courses and training programs.
The institute has various offline and online courses, ranging from the stock market, advanced excel, IT, finance, data analytics, web development, android app development, or Tally with GST course. The Intern Theory is one platform that connects the students/freshers and the employers looking at hiring.
Salient Features:
Course Name: Tally + GST Course
GST course fees: The course fee is INR 3,999/-
Curriculum: The entire course has 65 lectures, 61 quizzes, and nine assignments for the nine modules, which are:
Introduction to Tally
Setting up Tally
Record of transactions
Reporting and analysis
MIS reports
Understanding GST
Statutory and taxation, TDS
Others important topics
GST course duration: This is an online course for around four to six weeks.
Certification: It is a certified course that adds value to the resume.
Added Benefits: Learning from industry professionals with more practice and less theory and learning at your convenience are benefits of this course. The institute also provides internship assistance.
Contact Information:
101-102, Adarsh Niwas, Raja Rammohan Roy Road,
Above Bank of Maharashtra,
Girgaon, Mumbai, Maharashtra-400004
Tel: 022 4347 2216
TALLY WITH GST COURSE AT MKCL KLICK COURSES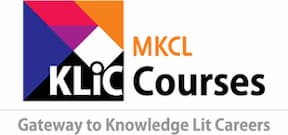 The Maharashtra Knowledge Corporation Limited (MKCL) is a joint initiative of the government of Maharashtra with ten universities of the state for the education and development of the youth. Through its flagship IT literacy course, MKCL has trained and assessed more than ten million youth.
MKCL offers a wide range of vocational courses in the eLearning mode. With an experience of over 17 years, it has established 5000 plus learning centres and also has a presence outside Maharashtra, across 17 states. It provides courses in various subjects such as job readiness, designing, hardware and networking, accounting, programming, digital arts, new collar jobs, management, etc.
Under the accounting courses, MKCL offers the KLiC Tally with GST course as well.
Salient Features:
Course Name: KLiC Tally with GST
Eligibility: Preference is for candidates with a state certification in information technology, but anyone is eligible.
Mode: Both online and classroom options are available.
GST course fees: The course is for INR 4500/ for the Mumbai metropolitan region and INR 4000/- for the rest of Mumbai and India.
Curriculum: The course offers the following modules:
Introduction to Financial Accounting-theory
Tally History and Journey, theory
Introduction to GST
Tally with GST
Financial Accounting Basics, theory and practical
Maintaining Company Data
Incorporation of various laws under GST
Creating Masters
Voucher Entry
Constitutional Amendments in GST
Inventory
Economic Survey in regards to GST
Payroll
TDS
Other Scenarios
Reports
Tally Software Services
Data Management
GST course duration: The course is 120 hours and is covered in two months (eight weeks).
Certification: All the KLiC courses are YCMOU recognized (Yashwantrao Chavan Maharashtra Open University), and candidates get the certificate on course completion.
Added Benefits: The learning methodology at MKCL helps students develop essential skills through optimal methods and best practices. The course has real-life case studies and helps participants learn about business management and data management through Tally and GST knowledge.
Contact Information:
Tel: +91- 8411960005
TALLY WITH GST COURSE AT TUTORIALS POINT
Tutorials Point caters to that class of learners who prefer online content and learning at their own pace. The content and resources on Tutorials Point are free to encourage readers to acquire new skills. The only aim at Tutorials Point is to deliver simple and easy learning.
The faculty at Tutorials Point are from diverse backgrounds with a common focus to provide the highest quality tutorials. The subjects are numerous, ranging from computer science and digital marketing to telecom tutorials, including topics like programming, SAP, machine learning, and so on.
Tutorials Point has a host of essential resources in the form of notes, best practices, questions and answers, persuasive resume writing, HR interview questions, and more. Among so many courses, it also provides a Tally with GST course.
Digital marketing is a wonderful skill to learn and earn. Read through our article on the top digital marketing courses in Delhi to know more.
Salient Features:
Course Name: Tally.ERP9 with GST
Eligibility: Anyone with or without a commerce background who wants to learn Tally and handle the GST portal can is eligible for this course.
GST course fees: The course fee is INR 549/-.
Curriculum: The syllabus includes 84 lectures and covers all topics under both Tally and GST, complete with registration, amendments, files, and returns. You can check the modules included on the website.
GST course duration: The duration of the course is almost 18 hours of video lessons.
Certification: Participants receive a course completion certificate.
Added Benefits: Case studies, quiz on every chapter, reference material, and a lifetime unlimited access are some perks. The mentor of this course is a trainer with six years of experience.
Contact Information:
4th Floor, Incor9 Building, Plot No: 283/A,
Kavuri Hills, Madhapur,
Hyderabad, Telangana, INDIA-500081
TALLY WITH GST COURSE AT CPIT UDAIPUR

The Career Planet Institute of Computer Education trains and grooms students with various advanced skills. It helps them with professional capabilities and enhances their competitive employability. With 17 years of experience, it is easily the best computer education institution in Udaipur.
It is also an authorized training centre of the RKCL (Rajasthan Knowledge Corporation Limited). The courses on offer at CPIT include Microsoft Office, banking and finance, web designing, graphic designing, and also Tally with GST course.
Salient Features:
Course Name: Tally.ERP9 with GST
Eligibility: Anyone willing to learn, maybe commerce students or even business owners.
Curriculum: The syllabus includes:
Basics of Accounting
Fundamentals of Tally.ERP 9
Accounting Books
Advanced Accounting in Tally.ERP9
Management Information System (MIS)
Advanced Inventory in Tally.ERP9
Statutory & Taxation
Tax Deducted at Source-TDS and Collected at Source TCS
GST With Services
Other important Topics
Practice Exercises
GST course duration: The course is for 90 days with two-hour sessions per day, one-hour theory, and one hour of practice. Also, the course is an offline classroom course.
Certification: Participants have to clear two intermediate tests that assess their skill and understanding and a final exam after completion. On clearing these exams, participants get the RSCFA certification (Rajasthan State Certificate in Financial Accounting)
Added Benefits: Participants learn to use the GST portal as well as offline tools. Tally.erp9 provides in-depth knowledge of the accounting requirements in various industries.
Contact Information:
3-Dha-1, Prabhat Nagar,
Near Durga Park,
In Front of Jivanta Hospital, Hiran Magri,
Sector No-5, Udaipur
Udaipur (Raj.) 313002
Tel: +91- 9351518165
TALLYELEARNING
For all accounting and office management skills, Tallyelearning is one platform that has crisp and well-structured courses. The courses are not just concise and streamlined but in line with business processes. The people who design the courses have been a part of the industry for more than a decade. They bring their knowledge into the courses.
The courses at Tallyelearning cover the areas of consultancy, design, development, training, and implementation. Their featured courses include:
Fundamentals of Tally with GST course
ERP9 with Advanced GST
ERP9 with GST
While the course on the fundamentals of Tally with GST is free, the other two courses come at a price. The portal also sells books on Tally with GST.
Salient Features:
Course Name:
ERP9 Basic with GST
Tally ERP9 Advanced with GST
Eligibility: Students from any faculty with basic computer knowledge can take up this course.
GST course fees: The course fee for both the courses is INR 2700/-
Curriculum:
The basic course includes modules like accounting fundamentals, maintaining accounts in Tally.ERP9, security control, Tally audit, backup, restore, TDS, GST services, all else about GST along with shortcut keys.
The Advance course, as the name suggests, goes a little more in detail, covering more in-depth about GST, including challan reconciliation, GST accounting entries, GST service entries, etc.
GST course duration: Both the courses are for two months.
Certification: Participants get a verifiable digital certificate from Prompt Enterprises.
Contact Information:
23, Municipal Colony, Nehru Nagar W. B. Road,
Deopur, Dhule, Maharashtra-424 002
SUMMARIZING:
Having listed out the top Tally with GST courses in India, if you still doubt the double benefits of this course, let me state some facts for further clarity.
The Goods and Services Tax, as you know, is an indirect tax reform with a significant impact on all businesses and hence imperative for us to familiarize ourselves with all concepts of GST.
There are lakhs of medium, small, and micro enterprises (MSME) using Tally.ERP9 is the primary and only accounting software.
ERP9 is in use across various industries. It provides solutions around inventory management, invoicing, purchase order management, stock management, etc.
This software is so versatile that it manages with ease the functions of payroll, balance sheets, cash flow reports, maintaining budget scenarios, and many more.
Tally, being the most reliable GST ready accounting software, the Tally with GST course offers tremendous potential in terms of job opportunities and even freelancer accountant jobs. So, look no further if you wish to land your dream accounts and taxation job.