SEO (search engine optimization) is the technique of enhancing the quality and quantity of website traffic from search engines to a website or a web page. This includes developing high-quality content as well as overseeing your site's technical quality, boosting your content to get backlinks, managing your site's local search visibility, and other responsibilities. SEO focuses on unpaid/ organic traffic rather than paid traffic. Organic traffic can come from a variety of searches – pictures, videos, academics, and news. This article will teach you about the SEO training course and its fundamentals.
How SEO works?
Search engines use crawlers (bots or spiders) to gather information on all of the content available on the internet. The crawler begins with a known web page and proceeds to follow internal links to webpages inside that website as well as external links to webpages on other websites. The content of the site and the link it refers to helps the crawlers or bots to understand what each page is about and how it is logically related to all of the other web pages in the search engine's enormous database (index).
Following that, computers examine pages in the index taking hundreds of ranking variables or signals into consideration, to decide the order in which pages should show in search results for a particular query. It is how search bots determine how well a website or web page can provide the searcher with what they are looking for.
Unlike paid searches, search engines cannot be paid to get a higher rank in organic search rankings, therefore SEO experts must make effort. The SEO training course teaches and trains you to optimize your website for the search engine for which you want to rank, whether it is Google, Bing, Amazon, or YouTube. You must ensure that a search engine considers your site to be the overall best possible result for a person's search.
People Also find these related courses useful:
How do search engines work?
When a user writes or voices a question into the search box, the search engine employs sophisticated algorithms to generate what it deems to be the most reliable and relevant list of results for that question. These organic results may contain text-heavy web pages, news stories, photos, videos, local company listings, and other more specialized sorts of content. The SEO training course teaches you how search engines work and the factors that influence the algorithms of search engines:
According to the user's search, the search engine, firstly, looks for pages that are most closely related to your search query or keyword. All the relevant search results are then displayed one by one.
Among the ocean of all the search results, the search engine then starts to separate the web pages that have accurate, reliable, and trustworthy content. To determine the authority of a web page, the search engine searches for other pages that have linked to the page in question. And, thus, the higher number of links establishes the higher authority of a web page.
A relevant and authoritative web page might not have content that is, in the end, useful to the users. The content of the web page must correspond with the search of the user and answer the question that they are asking. Gradually, if a web page of lower authority gets a high number of clicks or is a preferred page of users, eventually, the ranking of the web page will boost establishing its authority.
Techniques of Optimization
Apart from learning the working of SEO, SEO training courses teach the learners SEO optimization techniques. These techniques help a website to rank on the first page and position on the search engine:
Keyword research: Keyword research is frequently used as a beginning point for SEO, and it includes looking at what keywords a site already ranks for, what keywords rivals rank for, and what additional terms potential buyers are searching for. Identifying the search phrases that users use in search engines guides what existing material may be improved and what new content can be developed.
High-quality content: Because search engines value high-quality content, it is critical to analyze what information is currently available and generate a captivating piece of content that delivers a great user experience and has a possibility of ranking higher in search engine results or updating an existing content according to trending keywords. High-quality content also has great possibilities of getting shared on social media and gathering links through it.
Backlinks: Because connections from other websites ("backlinks") are one of the most important ranking variables in search engines, gaining high-quality backlinks is one of the most important SEO levers. This might include spreading good content, seeking out other websites and establishing connections with webmasters, submitting websites to relevant online directories, and obtaining press to draw links from other websites.
On-page optimization: Upgrading the actual content of the page may have huge benefits for SEO as it is fully under the webmaster's control. On-page SEO tactics often used include optimizing the page's URL to contain keywords, altering the page's title tag to include relevant search phrases, and utilizing the alt attribute to explain pictures. Modifying a page's meta tags can also help—these elements do not have a direct influence on search results, but they can enhance the SERP click-through rate.
Internal linking: Apart from external linking, internal linking also play an important part in SEO. Thus, a search engine optimizer may boost a site's SEO by ensuring that vital pages are connected to and that appropriate anchor text is utilized in those links to increase a page's relevance for certain searches. Creating an XML sitemap for bigger pages can also assist search engines to identify and crawling all of the site's pages.
Semantic markup: Semantic markup expresses the meaning behind the material on a website, such as identifying who wrote a piece of content or the topic and kind of content on a page. Semantic markup help in displaying rich snippets, such as more text, review ratings, and even photos, on the search results page. Rich snippets in the SERPs have little effect on search rankings, but they can raise click-through rate from search, resulting in more organic visitors.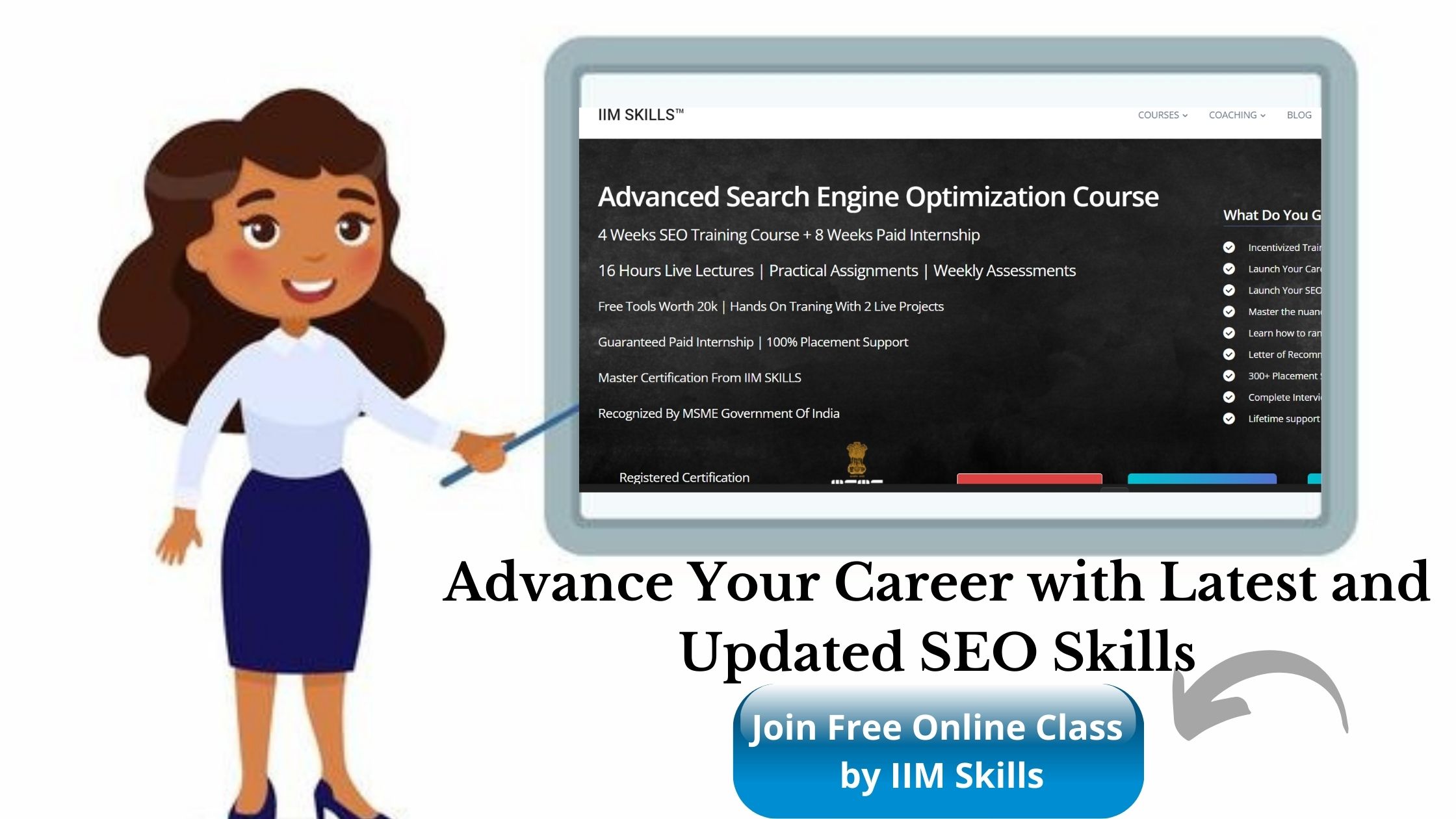 Types of SEO
On-page SEO: On-page SEO is the process of creating content to boost your rankings. This includes, among other things, inserting keywords into your pages and content, generating high-quality material regularly, and ensuring that your metatags and titles are keyword-rich and well-written.
Off-page SEO: Off-page SEO refers to optimization that occurs outside of your website, such as acquiring backlinks. This portion of the equation is developing relationships and producing content that people want to share. Though it requires a significant amount of effort, it is critical to SEO success.
Black Hat SEO vs. White Hat SEO
Black hat SEO: Going for rapid gains in SEO is generally referred to as "black hat SEO." It may work in the short term to drive traffic to your site, but after a period, the search engine will penalize your website and even blacklist it, making it impossible for you to rank.
White Hat SEO: White hat SEO is the best strategy to create a long-term internet business as this type of SEO concentrates on your human audience. You will aim to provide them with the greatest information available while also making it easily accessible by following the guidelines of the search engine.
SEO Training Courses
SEO is an important skill that every digital practitioner must be well-versed with. To become an SEO expert, it is necessary to take up SEO training courses from top universities well-known for providing e-classes on various skills. Below are the 5 best institutions that provide SEO courses:
1.      IIM Skills
IIM Skills is an online educational institute providing online courses on various professional skills – Content Writing Course, Technical Writing Course, GST Course, Digital Marketing Course, and SEO training. The programs offered by IIM Skills are ranked No. 1 by various top educational blogs – Career360, CourseDekho, AdvisorUncle, and CourseReport. At IIM Skills, only expert faculties teach aspiring professionals. Virtual interactive classrooms and lifetime access and support make IIM Skills the best educational institute.
The SEO course curriculum includes
Introduction
Understanding the perfect niche
On- and Off-page SEO, Technical SEO, Google Analytics, Search Console
Designing SEO Reports
Tools – Keyword Planner, SemRush, Answer the public, Canva, Word Counter, Quetext,
This course will make you an SEO expert and train you to develop an analytical mindset and become a critical thinker. The most important skill needed for an SEO expert is research and writing proficiency, and IIM Skills trains you to perfect that skill.
Here is a sneak-peak at the course collaterals:
Advanced Search Engine Optimization Course is an SEO training course offered by IIM Skills. It provides you with 4 weeks of live interactive classes of around 16 hours or more. Practical assignments and weekly assessments help you better understand the practical application of the course. After completing the SEO training course, the student is offered a course completion certificate in association with the MSME Government of India. IIM Skills also offers eight weeks of paid internship.
The price of the course is Rs. 14,900 + 18%.
2.      Udemy
Udemy is an online learning platform where industry professionals prepare and record lessons on their expertise's themes and topics. They publish these lessons on Udemy and make them available to students at reasonable pricing. Professional training, classes, and tasks help you advance in the industry. When you purchase a course on Udemy, you have lifelong access to it, and whenever the teacher updates a course you get the update for free. Udemy offers the following SEO training courses:
The Ultimate SEO Training 2022
This SEO training course is offered by an award-winning SEO agency owner in the UK. You learn about SEO, keywords competition, SEO backlinks, how to rank your website on search engines, content ideas for blogs, target keywords, types of SEO, and negative SEO. To undertake this course, you do not need to have previous SEO knowledge. This course is ideal for business owners, SEO experts or beginners in the field, bloggers, webmasters, online marketers, and anyone who wants to learn about SEO.
This SEO training course includes:
Introduction
SEO principles
How to research keywords
Content creation
On- and Off-page SEO, link building, Technical SEO, Negative SEO, User Experience
Google Rules
The course costs Rs. 385, and there is a policy of full refund within 30 days if you are not satisfied with the course.
    SEO Training Masterclass 2022
This SEO course training teaches students SEO secrets and advanced strategies that will help you to rank No. 1 in search engines like Google. With this course, you can transform from a beginner into an expert and compete with top marketers. You will also learn WordPress SEO, Shopify SEO, Yoast SEO, and SEO for many other platforms. You will understand the algorithms of search engines.
The curriculum of this SEO training course involves:
Introduction
Keyword research
SEO tools
Types of SEO – On- and Off-page
SEO strategies and penalties
The price of the course is Rs. 385.
3.      HubSpot Academy
HubSpot Academy is a free global online training platform for professionals in marketing, sales, and customer support. The academy provides specialized courses, complete certifications, and bite-sized lessons for people wanting to advance their careers and businesses. HubSpot Academy's purpose is to change the way individuals and businesses develop by providing free digital-age online training.
HubSpot Academy provides a free SEO training course for marketers, content creators, and anyone looking to develop their skills in SEO. The course includes 24 videos divided into 6 lessons of more than 2 hours and 5 quizzes.
The SEO course training curriculum includes:
SEO fundamentals
On-page and Technical SEO, Keyword Research and Link Building
Website optimization
SEO Report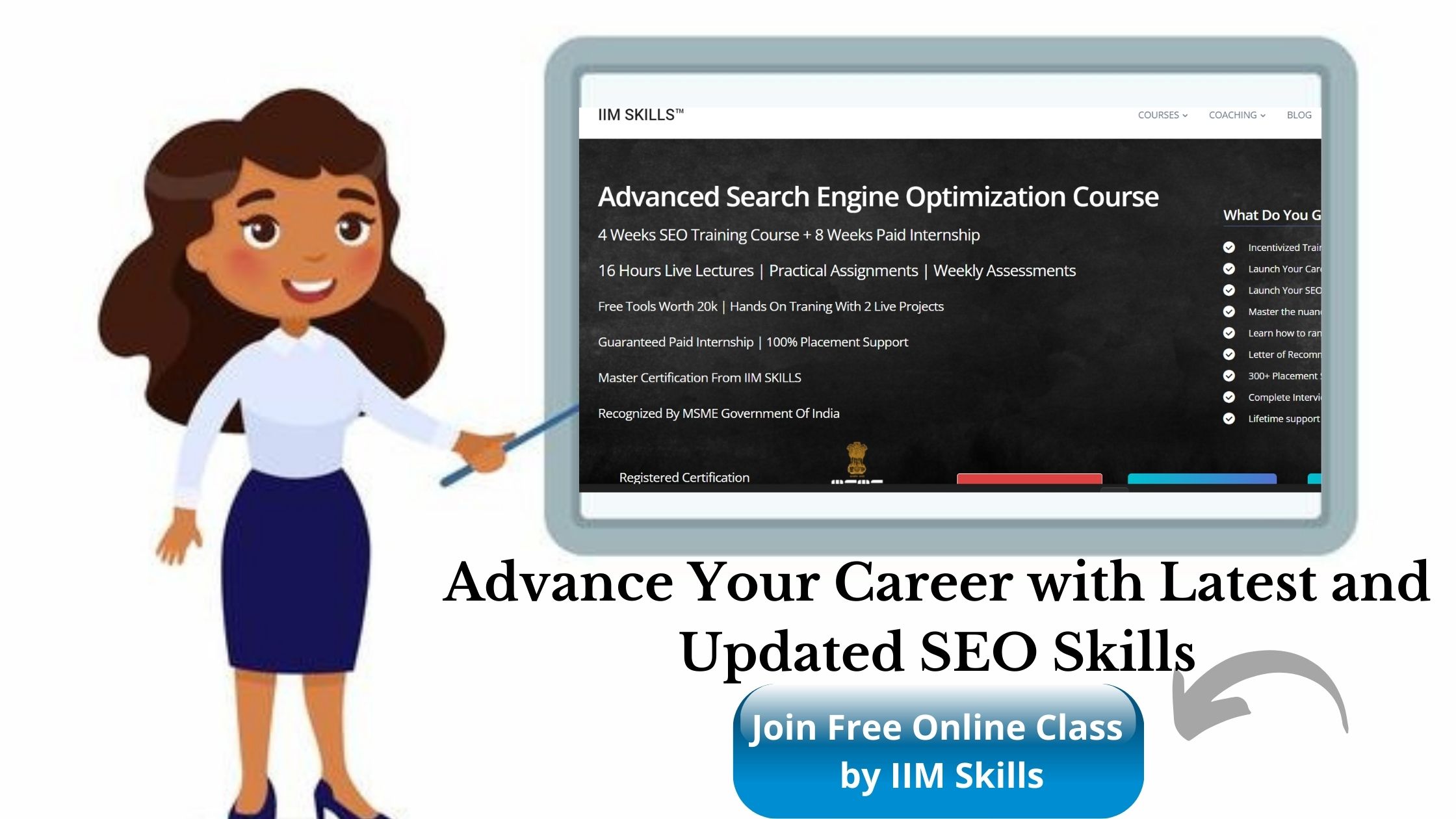 Coursera is a worldwide online learning network that provides a profusion of online courses in nearly every subject area. Many colleges, institutions, and international corporations have joined with the platform to provide students with professional learning opportunities. There are no restrictions on who can enroll in the course. Many of the courses available on Coursera are free. Among these free courses is the Search Engine Optimization (SEO) Specialization course offered by the University of California, Davis.
The SEO course training will teach you how to optimize website content for the highest search engine ranking possible. You will learn about the algorithms that power Google search and other search engines. You will also get real-world experience that you may apply to a job in digital marketing or online content production. You will learn about on-page and off-page optimization, targeting local and international audiences, executing search-focused website audits, and integrating SEO into overall company plans.
The curriculum of this course includes:
Introduction
SEO basics
Website optimization
SEO content marketing and social media
Project
5.      Simplilearn
Simplilearn is the global #1 online boot camp for e‐commerce skills training, dedicated to assisting people in acquiring the skills required to prosper in the digital economy. It is one of the world's top certification training providers, partnering with businesses and people to meet their specific needs, delivering training and coaching to help working professionals accomplish their career objectives. Search Engine Optimization (SEO) Training Course is one of the courses offered by the platform.
The advanced SEO course training will train you to be a full-stack SEO specialist capable of generating long-term development in your website's most important marketing channel. This SEO training course teaches you several aspects of SEO, like keyword research, technical SEO, link building, analytics, and much more. Anyone who is involved in the e-commerce business or simply wants to learn about SEO can join the course.
The SEO course training curriculum:
Introduction
Working of search engine
Types of SEO
Keyword research
Optimization
Tools – SemRush, Moz, SpyFu
The course is available in 3 packages – Self-paced learning (Rs. 15,999), Online Bootcamp (Rs. 20,999), and Corporate Training (customized according to the team's needs).
Frequently Asked Questions (FAQ)
To learn SEO online, you need to understand SEO goals, excel keyword research, differentiate between on-page and off-page SEO, understand UX, create SEO-friendly content, and do external and internal linking.
What are the different positions I can work on as an SEO expert?
As an SEO expert, you can work in the following positions: SEO Trainer, Analyst, Strategist, Consultant, Manager, and Director.
Is SEO a lucrative career?
Yes, SEO is a very lucrative career. SEO opens up various opportunities for you. You can become an in-house employee, freelance your services or establish and expand your websites.
Conclusion
Understanding how search engines function and the characteristics they look for when ranking material is critical when attempting to develop content that ranks. However, search engine algorithms are always changing, and there is no assurance that what is significant now will be important next year. But do not be alarmed by this. In general, the fundamentals remain consistent over time. Backlinks, authority, and matching search intent have all been key considerations for many years, and there is no indication that this will change very soon.
When done correctly, search engine optimization can significantly boost the quantity of traffic that a website gets, but all of that search traffic will not help a business expand unless it turns into paying customers.