Top 10 Digital Marketing Courses In Patna with Placements
The epoch of the digital revolution world-over has led to the creation of a new set of jobs and opportunities. Add to this the tech-savvy, enlightened, and informed customers of today, the challenges and opportunities only double up. Video marketing, the use of regional language in marketing, social media and influencer marketing, chatbots, AI, SMS, and push notifications, are just some of the new platforms available for digital marketing. Patna, the capital of Bihar, is your quintessential North Indian town. Touted as the fifth fastest-growing city in India, Patna is witnessing a surge in demand for professional digital marketers. Today, I have for you a curated list of the top 10 digital marketing courses in Patna. You can also check our list of the top digital marketing courses in Delhi here.
DIGITAL MARKETING COURSE AT IIM SKILLS, PATNA
IIM SKILLS is a brand in itself when it comes to up-skilling. Distinct from its competition, it is a complete reflection of all that students aspire to learn from job-oriented courses. Whether it is the content writing course, digital marketing, or CAT coaching, IIM SKILLS pays great emphasis on the practical aspect of learning.
The institute is famous because of the sheer brilliance and functionality of its courses. IIM SKILLS has its headquarters in New Delhi. Within just five years, the institute has reached unprecedented heights and popularity. More than 4300+ students across 30+ countries have experienced world-class training at IIM SKILLS.
The digital marketing course at IIM SKILLS is sculpted and tested, and designed in a way that even a novice or newbie finds the concepts easy. Furthermore, the mentor with 10+ years of experience in the digital marketing domain, play an active role in handholding every individual student through the course.
IIM SKILLS offers digital marketing courses in Patna and globally too. All courses at IIM SKILLS are online and instructor-led, facilitating more and more students across any city, town, or country even to access the high-quality courses.
Factors like personal attention, ease of syllabus, constant support, motivation by the mentors, lively and interactive environment, go a long way in making IIM SKILLS a preferred destination to learn for most aspirants out there.
The learning management system is where candidates can access the learning resources in the form of videos, session recordings, presentations, and more. The institute offers free lifetime access to the LMS, and this has far-reaching implications for candidates. They can access the latest session recordings and keep themselves up-to-date with the happenings in the digital marketing industry.
IIM SKILLS can be your launchpad to become a successful digital marketing professional.
IIM SKILLS is in collaboration with several important brands for placement opportunities. Some of them are listed below.

Salient Features:
Course Name: Master Digital Marketing Course.
Duration: It is a three months program with 180 hours of training.
Course Fee: INR 34,900 + GST
Curriculum: The comprehensive digital marketing training includes 40 modules. It covers the length and breadth, the A-Z of digital marketing.
Candidates learn about a significant number of digital marketing tools and also receive tools worth 79K for free.
Industry-experienced mentors, practical assignments, and live projects and case studies make it more of a practical than a theoretical course.
Important aspects like online reputation management, marketing automation, and creating an integrated digital marketing strategy are all a part of the course.
Furthermore, there is a separate module for infographics and resume creation.
Some excellent digital marketing tools that students learn include Google Trends, Ubersuggest, Keyword Planner, and Facebook Insights.
For students interested in monetizing their skills in ways other than a digital marketer, there are modules on affiliate marketing, advanced blogging, social media marketing, content writing, and even freelancing.
Certification: The institute provides deserving candidates with an optional internship of three months. Upon course completion, you get a Master certification. Besides, the institute also helps you obtain all relevant international certifications from Google, HubSpot, and Facebook as well.
We all know the importance of student reviews since they are proof of the sincerity and dedication of any institute. The Alumni Reviews of IIM SKILLS speak for IIM SKILLS as an institute and the quality of training provided by the mentors.

Contact Information:
Email: [email protected]
Phone: + (91) 99 11 839503
Other Courses offered by IIM SKILLS:
Read here for our list of the top content writing courses in Mumbai.
DIGITAL MARKETING COURSE AT SEMSOLS TECHNOLOGIES PVT. LTD., PATNA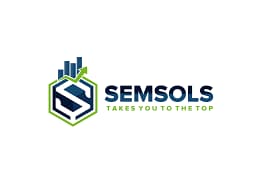 With its inception in 2008, Semsols Technologies is a renowned company offering digital marketing courses in Patna. It also provides other courses such as website development, photography, video editing, WordPress, affiliate marketing, Amazon seller training, and more.
The company not only offers training in various niches but also provides services in all of these niches. With a team of experienced and passionate digital marketers and developers as mentors, their courses make the students self-sufficient.
Their course offerings include basic courses, advanced courses, online courses, and industrial training. They provide custom courses for students, professionals, start-ups, and entrepreneurs. With 13+ years of experience in the digital marketing field, they are excellent with their digital marketing training.
Salient Features:
Course Name:

Digital Marketing Course
Online Digital Marketing Course –Zero to Hero

Duration: Both courses are for three months/90 days/120 hours.
Course Fee:

You can get information about the DM course fee by contacting the center. You can also book a demo session for the same.
The Zero to Hero course comes at INR 5997/-

Batch: While the DM batch is a classroom training, the Zero to Hero is online training.
Curriculum: Both courses have 23 modules. Apart from the essential topics, some interesting modules include:

Dropshipping
Quora marketing
Affiliate marketing

The online course includes 208 videos and a PDF file for each module. Also, it includes weekly live doubt clearing sessions. Some more perks of the online course are bonuses in the form of bundle offers with a niche clarity course, website designing course, blogging course, personal mentorship, and inner circle support.
The mentor is the director of Semsols himself, with 15 years of experience.
The training is industry-focused and provides hands-on experience with live projects and even has backup classes.
The institute helps with tests, resume preparation, and interview preparation.
Certification/Internship/Placement: Both courses have a one-month internship program, which is a sort of a 30-day challenge for the website ranking through digital marketing practices. Candidates will get a course completion and an internship certification from Semsols. The institute also provides placement assistance.
Contact Information:
402 B, SP Verma Road,
Patna-800001
Phone: 95070-36101
DIGITAL MARKETING COURSE AT PATNA INSTITUTE OF DIGITAL MARKETING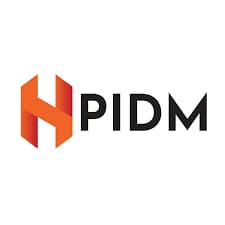 PIDM is a leading institute that exclusively provides digital marketing courses in Patna. Conscious about today's digital marketing trends and their implications, they vouch for the quality of their courses.
The institute strives not just in terms of providing quality training but also placement. They have a separate hire a digital marketing trainee/intern program facilitating both hirers and the interns.
The institute provides a wide range of courses for digital marketing. The mentor has 9+ years of experience in various industries as a digital marketing strategist.
Salient Features:
Course Name:

Basic Digital Marketing Course
Advanced Digital Marketing Course
Free Digital Marketing Crash Course.

Duration:

The basic course is a classroom course for 12 weeks.
The advanced course is also a classroom training for 16 weeks.
To avail of the free course, the candidates can contact the institute.

Course Fee:

The basic course is for INR 14,997
The advanced course is for INR 18,997

Curriculum:

The basic course has about eight advanced modules, two basic modules, five core modules, and one specialized module.
The advanced course has a total of thirteen modules, two basic modules, six core modules, and five specialized modules.

Some of the advantages of joining this course are:

100% placement assistance.
Globally recognized certifications and tools.
Free lifetime membership for the learning resources.
Training to monetize your digital marketing skills.

The institute, through its hire an intern section provides opportunities for deserving candidates to grab an internship. The institute also provides placement assistance.
Certification: The basic and advanced courses provide candidates with 11 certifications. The institute prepares students to obtain certifications from Google, HubSpot, and Bing.
Contact Information:
PIDM, In front of Punjab Bank
Near BMP-16, Phulwari Sharif
Patna, Bihar-801505
Phone: 970-890-0186
DIGITAL MARKETING COURSE AT PACE CAREER ACADEMY, PATNA

Pace Career Academy is yet another ISO certified, division of PHRI, providing digital marketing courses in Patna. Apart from digital marketing, they also cater to HR and Accounts & GST. The institute has different management teams for various courses.
With over 12 years in the industry, the institute has 23+ branches across India. It has made a difference in the lives of 12000+ candidates with its courses.
Salient Features:
Course Name: Digital Marketing Master Course.
The institute has custom courses for beginners, executives, and professionals. The training methodology at Pace Career Academy follows three phases:

Phase one is learning in-depth about digital marketing modules, techniques, rules, and regulations.
The next phase is all about the implementation and application of knowledge on projects with real-time experience.
Phase three involves working in a complex environment with real-time clients. During this phase, candidates work under mentors for three months. It is an internship that allows candidates to strengthen their basics and boosts their confidence to work independently.

Curriculum: The syllabus includes 24 modules and includes modules such as:

Infographics
Google Webmaster
Basic video making
Mobile application marketing
Remarketing
Freelancing projects
Ecommerce marketing, and so on.

Certification: The course provides Google certifications.
Contact Information:
Shiv Niwas,
Old LIC colony, Near CP House,
Shivpuri, Off Boring Road,
Patna-800023
Phone: 73049-88882
DIGITAL MARKETING COURSE AT ACHIEVER'S DIGITAL ACADEMY, PATNA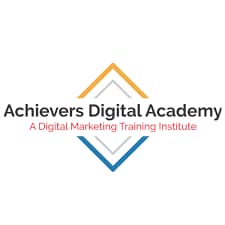 Achiever's Digital Academy is a renowned institute providing digital marketing courses in Patna. They have a branch in Ranchi also. Their courses are apt for newbies as they teach digital marketing from scratch.
The experienced faculty here train students efficiently so that by the end of the course, they are capable of handling digital marketing campaigns independently. The institute provides online and classroom training.
Salient Features:
Course Name: Digital Marketing Associate Certification Course.
Duration: Three and a half months.
Curriculum: The syllabus includes 30+ modules starting from basic to advance. Some of the differentiator modules are:

Inbound marketing
Competitor analytics
Remarketing concepts
Freelancer pushups
Search engine and social media parameters
Case study discussion.
Online digital marketing strategy.
Black hat techniques.

The course involves hands-on practice on various tools worth 30,000/-
The modules also include digital marketing interview preparation.
Some reasons to take up a course at Achiever's Digital Academy are:

Industry trained faculty
Targeted approach
Live project experience
Flexible timings
Lifetime query assistance
Free tools and software
Doubt sessions.

The institute also provides 100% placement support.
Certification: A single course at Achiever's Digital Academy provides candidates with 15 Google certifications, 2 Facebook certifications, Bing Ads certifications, and 6 HubSpot certifications.
Contact Information:
Gauri Shankar Complex, Kankarbagh Colony Road,
Behind Domino's Pizza, Lohia Nagar,
Kankarbagh, Patna, Bihar-800020
Phone: 96087-28328
DIGITAL MARKETING COURSE AT DMIOA, PATNA
Digital Marketing Institute of America is another popular name when it comes to digital marketing courses in Patna. The curriculum, training, and internship at DMIOA are a result of seven-plus years of experience of the founder.
DMIOA also has a partnership with a successful digital marketing agency in California. The institute has proven curriculum the faculty is global. Apart from digital marketing fundamentals and professional, the institute offers courses on paid advertising, media marketing, email marketing, content marketing, and digital marketing analyst.
Salient Features:
Course Name:

Digital Marketing Fundamentals Certification Course.
Digital Marketing Professional Certification Course.

Duration:

The fundamentals course is for 12 weeks or 180 hours.
The professional course is for 27 weeks or 405 hours.

Both courses have online and classroom training options.
The class duration is four hours for weekday batches and six hours for weekend batches for the professional course.
Course Fee:

The fundamentals course is for INR 28,000/-
The professional course is for INR 68,000/-

Curriculum:

The fundamentals course includes modules like planning and strategy, fundamentals, communication in digital marketing, social media, paid and organic digital marketing, and measuring success through Google Analytics.
The professional course includes additional modules like advanced paid marketing, optimization techniques for organic search, tracking campaigns and KPIs, campaign analysis, and creating a landing page that converts.

The professional course further has more advantages, such as:

100% job assurance upon course completion and successful internship.
Work on international projects virtually.

The professional program includes an internship and working on live projects.
Certification: While the fundamentals course candidates get a course completion certification, the professional course candidates get three extra certifications, of Google Analytics, Google Adwords, and Facebook Advertising.
Contact Information:
258, Nehru Nagar,
Patna, Bihar-800 013
Phone#: 92644-53108
DIGITAL MARKETING COURSE AT KING CLASSES, PATNA

King Classes is also a leading provider of digital marketing courses in Patna. For students who want specialization in a particular field, there are courses on SEO, SMO, YouTube marketing, and SMM. When done individually, each module takes a month to complete.
With headquarters in Delhi, the institute has branches across Delhi and a center in Patna as well. The institute also provides other courses such as web designing and development, industrial training, and internship programs in the various courses.
The courses at King Classes help students learn and polish their skills, which in turn help in shaping their career.
Apart from regular trainers, the institute has guest corporate trainers, a free internship with live projects, and job placement.
Salient Features:
Course Name: Digital Marketing Course.
Duration: Three months. There are weekday and weekend batches.
Curriculum: Google-certified trainers teach all essential modules of digital marketing. You can get a detailed syllabus by registering or requesting a demo session.
The institute takes in only a few people in a batch and has weekly doubt clearing sessions.
The institute also provides 100% practical training with a three-month paid internship after course completion.
King Classes helps with interview preparation and offers a 100% placement guarantee.
Certification: Apart from a course completion and internship certification by King Classes, candidates also get a host of certifications from Google, Facebook, and HubSpot.
Contact Information:
BO: A/3, P C Colony,
Kankarbagh Near Chandan Hero Agency,
Patna-800020
Phone: 98071-98061
DIGITAL MARKETING COURSE AT 360 DIGITMG

360 DigiTMG has its headquarters in the USA, and in India, its headquarters are at Hyderabad. It is an educational institute aiming to bridge the gap between academia and industry requirements. It has international university accreditations and boasts of a world-class curriculum.
The institute has a wide array of courses that include data analytics, machine learning, artificial intelligence, deep learning, the internet of things, robotic process automation, and more. It also provides digital marketing courses in Patna and other cities.
It has its presence across India, Malaysia, East Asia, Australia, the Middle East, the Netherlands, and the United Kingdom. There are a host of companies that trust 360 DigiTMG for upskilling their workforce under the corporate training wing.
Salient Features:
Course Name: Digital Marketing Course in collaboration with IBM.
Duration: 90 hours of intensive classroom and online sessions.
Curriculum: The syllabus has almost 14 modules covering all critical aspects of digital marketing, including 15+, must-know digital marketing tools.
There are additional assignments of over 100+ hours, live free webinars and a lifetime LMS access with 24/7 support.
There are offline hiring events, extensive mock interviews, and quiz sessions, resume, and LinkedIn review sessions as well.
Certification: Students will get ten international certifications apart from a course completion certification and a certification from UTM (Malaysia). Upon course completion and assignment submission, students get internship opportunities with certification and then placement assistance.
Contact Information:
1800-212-654321
DIGITAL MARKETING COURSE AT SANITY SOFTWARES, PATNA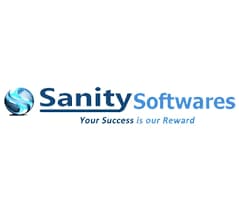 Sanity Softwares, as the name suggests, is a software company that also provides digital marketing courses in Patna. The company has six years of experience in software and web applications. The company is into consultancy services and training for website design and development, digital marketing, and various software development and content management system.
In the training domain, they provide courses for digital marketing, industrial training, website designing, skill development, tally ERP9, and graphics design.
Salient Features:
Course Name: Digital Marketing Training.
Duration: The total training duration is three months. There is flexibility in terms of timing for a morning or evening batch.
Curriculum: The syllabus has around 13 modules covering all topics of significance under the digital marketing domain.
The industry-experienced faculty guide candidates through live projects with one-on-one mentoring.
There are technology updates every week.
Also, there are personality development and interview skills training sessions.
Deserving candidates are assured of placement as well.
Contact Information:
9th Floor, Startup Hub,
Biscomaun Tower,
Patna-800001
Phone: 9708-046-126
DIGITAL MARKETING COURSE AT YUREKA TECH TRAINING, PATNA

Yureka Tech Training is also a known name in software, website design, and development. It also provides digital marketing courses in Patna. They aim to help people develop skills to earn money online and provide such courses.
Whether they are technical courses, short-term courses, or money-making courses, Yureka Tech Training has them all. The institute also conducts corporate training, industrial training, and summer training.
Some of its popular courses are WordPress website development, software courses, digital marketing, SEO, affiliate marketing, Facebook advertising, android app development, tally, personality development, and other basic and advanced computer courses.
Salient Features:
Course Name: Digital Marketing Training Course.
Duration: The course is for three months and is a classroom course. There are weekend batches for working professionals.
Course Fee: The course fee is INR 14,999/-
Curriculum: The syllabus is all-inclusive with modules such as:

Website planning and creation
SEO & SEM
Google Adwords
Email Marketing
Affiliate Marketing
YouTube Marketing
Mobile Marketing
Blogging and Adsense
Content Marketing
Google Analytics

The trainer has six-plus years of teaching experience, is Google, and HubSpot certified.
The custom syllabus has more practical and less theory with the latest updates.
Working on live projects, repeat classes, free study materials, and interview sessions with 100% job assistance are some reasons to take up the training at Yureka Tech Training.
Certification: All candidates get a certification upon course completion.
Contact Information:
Tez Pratap Nagar, Near Asha Hero Automobile,
New Patna-Bypass Road,
Anisabad, Patna-800002
Phone: 80021-24277
FAQs
What is the duration for Digital Marketing courses?
The duration for a comprehensive digital marketing program is around 3 to 6 months (12 weeks-24 weeks). Practical assignments, case studies are also included in the course.
What should be the criteria to choose a digital marketing course?
While choosing a digital marketing course, you should carefully check the curriculum, trainers' quality and experience, and the number of practical assignments incorporated in the course, internship opportunities. You should also check whether the fee is commensurate with the features provided.
What is the fee for Digital Marketing courses?
The course range can be very wide depending on the institute, the mode of training, and the brand name. The course fee for a detailed digital marketing course can be anywhere between Rs 25000 to Rs 35000.
What are the different concepts covered in a digital marketing course?
You have SEO, SEM, Google Analytics, content marketing, advanced blogging, digital media, Email Marketing, social media marketing among the main concepts covered in a digital marketing course
WRAPPING IT UP:
I hope the list mentioned above is of benefit to the aspiring digital marketers of Patna. The demand for skilled digital marketing professionals is on the rise and will keep increasing by leaps and bounds for quite some time to come. All businesses, small and big, are realizing the importance of online presence to remain relevant and discernible. Though a decision to jump into the digital marketing career is a good one, it needs some guidance. A good institute will help you explore and sail through the digital marketing ocean with ease.