Top 10 Digital Marketing Courses In Bhubaneswar With Placements
Bhubaneswar, famous for its woven Ikat fabrics, is the largest city and capital of Odisha. Known as the "Temple City of India" and popular for the magnificent Kalinga architecture, it is also a thriving centre for business and commerce. Through the decades, it has transformed into an exuberant, bustling city with its history intertwined with modern flamboyance. Today, we walk you through a list of the top 10 digital marketing courses in Bhubaneswar.

It is a well-known and accepted fact that digital marketing though disruptive (in a positive way), is here to stay. It is much more than just a buzzword today. You might want to read through our list of the top digital marketing courses in Kolkata too.
If you want to dabble in the field of digital marketing, you need to be aware of how technology impacts and influences marketing to stay relevant. At the outset, you must understand the meaning of the various terms that make for components of digital marketing.
Once you are aware of the digital marketing jargon, you will be more comfortable taking up a course. So, as an introductory, let me attempt to give a brief description of the various modules that come under a digital marketing course.
Search Engine Optimization and Search Engine Marketing (SEO and SEM):
SEO involves using target keywords to improve the visibility and ranking of a website. There are other rules to follow, which enable increasing the quality and quantity of traffic through organic (not paid) search.
SEM, on the other hand, uses tactics to get traffic and visibility through both organic and paid searches.
Social Media Optimization and Social Media Marketing (SMO, SMM):
SMO is the use of various social media platforms to create brand awareness and increase online presence.
SMM is the use of social media platforms to market your product/services. As with SEM, it refers to both organic and paid efforts. The benefit of SMO and SMM is the ability to reach a broader audience.
Content Creation/Marketing:
Content creation is an all-encompassing term. It includes creating curated content websites, blogs, social media posts, press releases, and likes.
It is the core of digital marketing. Good content is engaging and attracts more leads.
Content marketing is a marketing approach that involves sharing content in the form of videos or blogs or social media posts that piques the interest of the target audience in your product/service without directly promoting your brand.
In short, content creation and marketing deal with planning, creating, and promoting through content.
Email marketing:
A self-explanatory term, email marketing involves sending out emails to a group of current or potential customers. These can be newsletters, updates, or promotions of sales and exclusive deals to incite and prompt customers to buy your product/service.
Marketing Automation:
It is all about using software and technology to automate the process of digital marketing, for instance, simultaneously publishing a blog on the website and various social media handles, email automation that allows you to send personalized yet bulk emails to potential leads.
Analytics:
Analytics is the most enlightening part, which, if tapped into efficiently, can be a humungous help in defining your digital marketing strategy. It is one tool that helps you understand your customer better. It tracks customer behavior and provides a host of data and insights.
Integrated Digital Marketing:
In layman terms, it is the combination of multiple marketing strategies to give consumers a seamless experience and your business a better ROI. It is a multi-channel digital marketing strategy that can do wonders for a brand's online presence and progress.
Having an idea about the various components of digital marketing gives you a far more clear picture of what the job itself entails. Now, when you read about the multiple modules in a digital marketing course, you will not be blank and will know what is what.
DIGITAL MARKETING TRAINING AT IIM SKILLS
IIM SKILLS is a premier skills development institute offering various job-oriented courses at affordable prices. With just over five years of being in the online education industry, the institute has been a game-changer in the fields of content writing, digital marketing, and CAT coaching.
Read here for the list of the top content writing courses in Delhi.
The Institute inspires students to achieve their maximum potential and personal goals. With their courses being industry-relevant and replete with current trends, it is no surprise that well-performing students learning a course at this institute end up with great careers. Check out some of the top professional courses available for students and career aspirants to carve a niche for themselves.
The nature of their courses being online, it is easily accessible by anyone from any city, offering a multicultural batch of students with greater competition. The mentors at IIM SKILLS are people with immense expertise (10+ years) in the respective domains. Besides, the trainers interact with every student at an individual level clarifying doubts and helping every student progress and understand all concepts.
IIM SKILLS is a brand when it comes to digital marketing course institutes, whether it is Bhubaneswar or any other city. Their digital marketing course is suitable for people from various walks of life, whether they are students, entrepreneurs, working professionals, existing digital marketers, or freelancers.
Though content writing is their flagship course, the institute has already made its mark even in the digital marketing training domain, as evidenced by the rave reviews of their students. The institute has a record of five years of excellence, with its courses being industry-validated.
Highlights of the course:
Course Name: Master Digital Marketing Course
Duration: It is a three months program with 180 hours of comprehensive training.
Course Fee: INR 34,900 + GST.
Curriculum: The curriculum is extensive, with 40 modules that cover all the topics under digital marketing.

Website planning and creation involve technical knowledge on creating a WordPress website, use of plugins, SSL, themes, front end, and backend set up, and customization.
Search engine optimization involves topics like crawling, indexing, algorithms, on-page and off-page SEO, the white hat and black hat techniques, so on and so forth.
Social media marketing is all about social media platforms and leveraging them to increase traffic and customer engagement, and touch base with customers.
Content marketing and advanced blogging deal with the most crucial aspect of content generation and content curation.
Finally, other modules deal with affiliate marketing, email marketing, inbound marketing, creating a digital marketing strategy, media buying and planning, and marketing automation.
Also, you will learn how to understand the enormous data that Google Analytics churns out and utilize the same to benefit your organization/business.

The course teaches about the various digital marketing tools that make the process of digital marketing more manageable.
It provides an optional internship as well as assistance with relevant job postings.
Certification: Apart from the Master's certification for course completion, you can get assistance to obtain the Google, Facebook, and HubSpot certifications as well.
Contact Information:
Email: [email protected]
Phone: + (91) 99 11 839503
WEBTRICX DIGITAL, BHUBANESWAR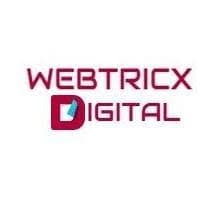 Webtricx is a digital marketing training institute in Bhubaneswar, offering an integrated digital marketing course as well as courses on particular topics. Their course is suitable for students, entrepreneurs, as well as small organizations.
Professional trainers, live projects, and guaranteed placement after training are some of the salient features of the training at Webtricx. Candidates who are unsure and confused can get a free consultation.
Highlights of the course:
Course Fee: The course fee structure is budget-friendly with easy EMI options.
Curriculum: The syllabus has 25 modules covering all topics, including social media marketing, search engine optimization, Google analytics and Ads, website creation, and handling a website along with ways to earn money online.
The candidates get individual website and control panel access to do live SEO, hands-on practicals in all the social media marketing.
You will also learn live testing of a website, live tracking and analysis of website performance, and live report generation leading to successful ranking.
There are backup classes, 24×7 student support, and doubt clearing classes.
Small batch with individual attention by industry experts and live projects make it an ideal course.
Contact Information:
Webtricx Digital, Plot No. 1465,
Binayak Complex, Nayapalli,
Bhubaneswar-751012
Phone: 98747-07878

DIGITAL TALENT DIGITAL MARKETING TRAINING INSTITUTE, BHUBANESWAR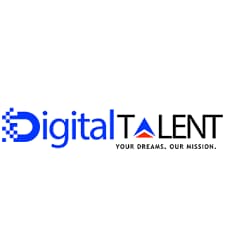 Digital Talent is a leading training institute in Bhubaneswar, offering various courses that offer employment. Their courses incorporate the latest and up-to-date, valuable industry skills, in tandem with the rapidly changing industry requirements.
They aim at creating professionals who have hands-on knowledge by training them on live projects. The institute has a team of 60 teachers and has trained 6900 students thus far.
Digital Talent also hosts specialized summer courses of varied interests, such as ethical hacking. Other popular courses include PHP, website designing, and CCNA.
Highlights of the course:
Course Name:

Advanced Digital Marketing Program
Digital Marketing Program

Duration: Both programs are for a period of two to four months.
The batch is small, with only about 10-20 students per batch.
Curriculum:

The syllabus for the advanced course has around 21 modules, including a module on freelancing projects and jobs. Monetizing with Adsense is also one of the modules.
The digital marketing program has 14 modules and is inclusive of all the fundamental aspects of digital marketing.

Candidates get hands-on practical training with case studies and current marketing trends in both the courses.
For the advanced program, candidates can avail of an internship program after three months of training. Placement is only after 75% of course completion and not before.
Certification: For the advanced program, upon completion of the course and all other tests and assignment submission, candidates will get a certificate of excellence. Also, the institute guides candidates to obtain Google certifications such as Google Analytics and Google AdWords. For the other program, candidates only get a certificate of excellence upon course completion.
Contact Information:
2nd Floor, 371 Rupali Square,
Sahid Nagar, Bhubaneswar-751007
Phone: 90900-99110
Recommended Read: Digital Vidya Review
DIZITAL SQUARE, DIGITAL MARKETING TRAINING INSTITUTE IN BHUBANESWAR
Dizital Square, recognized by Startup Odisha, is a leading digital marketing training institute in Bhubaneswar. The institute primarily provides courses in digital marketing, software programming, and web designing and development. They have a young and enthusiastic team who keep the courses up-to-date with the latest events.
With its inception just in 2017, the institute already has seven trainers teaching seventeen courses with 139 happy learners. The team of trainers has made the course simple and easy to understand and offer custom courses in specific topics of digital marketing also. Dizital Square also provides digital marketing services.
Highlights of the course:
Course Name: Digital marketing course.
Duration: The course duration is three months, either for a regular or a weekend or Sunday only batch. It is five months for candidates opting for an internship. There are custom courses for candidates who are looking for specialization in a particular module.
Curriculum: The syllabus has seven top modules with 50 sub-modules covering all areas of digital marketing.
Flexible timings, expert trainers, and practical exposure with various digital marketing tools and plugins are other salient features of the training at Dizital Square.
Certification: Upon course completion, you will get a certificate of completion from Dizital Square. Also, the institute ensures Google certifications to strengthen your profile and for better job opportunities.
Contact Information:
Plot No 65, 1st Floor,
District Center,
Landmark-Behind Ambar Showroom
Chandrasekharpur, Bhubaneswar-751016
Phone: 90781-50202
Recommended Read: Digital Marketing Courses in Tambaram
DIGITAL MARKETING TRAINING AT CREATIVE SCHOOL OF DIGITAL MARKETING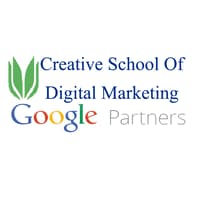 CSODM is a leading digital marketing training institute in Bhubaneswar and Noida. They provide a full-fledged digital marketing training program with Google certified trainers.
Starting in 2014, with headquarters in Noida, the founder of CSODM has 15 years of experience in various segments. Candidates can also learn career hack techniques in the advanced digital marketing course offered by CSODM. The institute boasts of 4000+ success stories. CSODM also holds regular workshops on web design and development.
Highlights of the course:
Course Name: Master in Advanced Digital Marketing
Curriculum: The syllabus comprises 234+ latest approved modules. Some of their differentiator modules include:

Android app development
Blogging and Adsense
Video marketing
Overseas project dealing
Brand awareness in a rich digital medium
Whatsapp and True caller marketing
Customer relationship management

The course adds value to your career and contains practical knowledge to generate income.
The trainers equip candidates with tricks to update skills and grow businesses.
Certification: It is a certified program.
Contact Information:
Adjacent To Mamata Hospital, Care Hospital Road,
Chandrasekharpur, Bhubaneswar, Odisha-751016
Phone: 08118067170
DSCR INSTITUTE OF DIGITAL MARKETING
A part of DSCR techno solutions, the institute provides quality education and result-oriented services. Apart from the services of digital marketing, web design, graphics design, application development, etc., it is a digital marketing training institute in Bhubaneswar.
The vision of DSCR Techno Solutions is to be a one-stop web solution for any business. They focus on the quality of work, innovative methods, and speed on work delivery. With hands-on experience in the digital marketing service industry, it is an ideal place to get digital marketing training.
Highlights of the course:
Batch: The training is available online and offline with the flexibility of timing.
Curriculum: The syllabus covers all modules from basic to advance.
There are assignments, 24 hours lab facility, and live projects.
Some of the additional benefits are:

Weekend workshops
Special class on web designing
Content management
A module on freelancing
Money-making tips
Video marketing

The course offers 100% placement assurance and also an internship certificate.
Certification: A course completion certification, Google Adwords certification, and Facebook certifications are what students get with this course.
Contact Information:
Plot No. KC-23, 2nd Floor,
Near Shreekhetra Vihar, Kolothia,
Khandagiri, Bhubaneswar, Odisha-751030
Phone: 0674-2384508
DIGITAL SHASTRA, DIGITAL MARKETING TRAINING INSTITUTE IN BHUBANESWAR
Digital Shastra is a digital marketing agency that also serves as a digital marketing training institute in Bhubaneswar. They focus and ensure on bringing maximum ROI, leads, sales, and revenue to their clients. With its inception in 2015 as an agency, the training wing took shape in 2017. The professional training course at Digital Shastra ensures trainees upgrade their careers.
All in all, Digital Shastra offers a professional digital marketing training program, corporate training, as well as consultancy services. The institute offers a free online demo session as well. The course is suitable for students, marketing managers, entrepreneurs, start-ups, marketing executives, BTech, and MBA students.
Highlights of the course:
Course Name: Professional digital marketing training program.
Mode: There are online and offline training options.
There is a waiver in course fees for low-income groups.
Curriculum: The syllabus includes SEO, SMM, SMO, SEM, email marketing, affiliate marketing, website analytics, and blogging.
There is also a module on tips and tricks and the various digital marketing tools.
The learning resources include ebooks on digital marketing, latest newsletters, VIP access to the secret Facebook, and WhatsApp groups.
Deserving candidates get an internship opportunity. Also, the institute provides placement assistance.
Certification: You will get a course completion certificate from Digital Shastra and Google Adword certification help.
Contact Information:
Plot No 383, Suka Vihar,
Backside Shani Temple,
Vani Vihar, Bhubaneswar, Odisha 751022
Phone: 97763-34123

DISHAA PRO, DIGITAL MARKETING TRAINING INSTITUTE IN BHUBANESWAR
Dishaa Pro is the training wing of IDS Logic. Primarily, the institute provides courses relating to the IT industry. They help software aspirants become software professionals. Apart from software courses, it is a digital marketing training institute in Bhubaneswar as well, offering courses in digital marketing and related topics. Additionally, it provides animation courses.
Dishaa Pro helps you become the pro by bridging the gap between academic knowledge and industry applications. They never compromise on quality and expertise, provide fair and equal opportunities to all trainees, and believe in continuous improvement on training methodology. The institute also has professional software training for graduates and postgraduates with options of six weeks or six-month training.
Highlights of the course:
Course Name: Digital marketing course.
Mode and Batch: This is a classroom training available on weekdays and weekends. There are face-to-face sessions with digital marketing experts.
Curriculum: There are about 12 main modules that cover the entirety of digital marketing.
An additional benefit is MS Excel and PowerPoint classes.
You can work on live projects for a better understanding. You will have weekly assignments and monthly projects.
Learning resources are inclusive of hard copy of case studies and other study material to maximize the value of the training.
There are special online sessions by industry experts to keep candidates up-to-date with the current trends.
All candidates receive assistance from the HR Team for resume building and relevant job openings.
Certification: At the end of the program, you will receive a certificate of completion stating that you have attained the skillset of a digital marketing specialist.
Contact Information:
E1/1 JSS STP, In front of Trident College
Infocity, Bhubaneswar-751024
Phone: 0674-2973834
DIGITAL MARKETING TRAINING AT BKGRAPHY, BHUBANESWAR

Bk Graphy is a company that provides services in the areas of web design and development, software development, online business development, and digital marketing. With over six years in the service industry, it now provides courses in digital marketing, web design, web development, graphics design, visual editor, and start-up ideas.
The company has around 40 courses and a team of 60 teachers, with approximately 900 students. On the services front, they have completed 3500+ projects for various industries. As a training provider, it has experienced faculty that teaches popular courses that ensure a better career.
Highlights of the course:
Duration: The digital marketing course is for six months.
Course Fee: INR 30,000/-.
Curriculum: The course goes from the basic level to the advance. It includes:

Search engine optimization
Social media optimization
Content marketing
SMS, WhatsApp, email marketing
Blogging
Affiliate marketing
Ecommerce marketing
Adsense

The course comes with a three-month internship with a live project.
Contact Information:
Plot No 298, Railway Station,
Saheed Nagar Road,
Near VaniVihar, Bhubaneswar-751007
Phone: 90404-06204
DIGITAL MARKETING TRAINING AT HIGHFLYER ANIMATION, BHUBANESWAR

Highflyer Animation, as the name suggests, primarily provides courses dealing with the media and entertainment industry. In recent times it also provides digital marketing training in Bhubaneswar.
The institute extends its values beyond the classroom setting, making sure the skills and concepts of the training are beyond traditional education and help students in the real world. It offers a multicultural and friendly environment for students to learn and develop their talents as well as social competencies.
Highlights of the course:
Course Name:

Digital Marketing Professional
Digital Marketing Specialist

Curriculum:

The professional course has 14 modules with the differentiator modules being:

Display campaign
Ecommerce marketing
Google algorithm
Ad campaign
Adsense and affiliate marketing.

The specialist course is a little more in-depth with 16 modules and the additional modules being:

Graphic designing
Video editing

The dedicated HR department of the institute helps all candidates with relevant job openings.
Contact Information:
SB 18, Near Durga Mandap,
Bomikhal, Rasulgarh,
Bhubaneswar, Odisha-751010
Phone: 94387-49616, 94387-49618
Conclusion on digital marketing courses in Bhubaneswar:
In conclusion, the digital marketing career is truly worthwhile taking up in the present date and age. It is a career that is only going to be more in demand, and if you have the determination and perseverance, you can be a top digital marketer.