Top 7 Content Writing Courses in the UK United Kingdom
If you are looking for the top content writing courses in the UK you are already on your way to getting into one of the fastest-growing marketing services across the globe. Till a few years back, content marketing was considered an optional tool in the overall marketing strategy of most companies.
Today, however, sharing meaningful content with the target audience is a must for companies across industries. Whether a company produces content in-house or outsources the task to external partners, providing valuable content to their prospects and customers with information that addresses their needs and pain points can increase their credibility, acceptance, and sales.
Content writing is crucial for the success of digital marketing. Industries like health, fitness, food, entertainment, e-commerce, and education have already set benchmarks on how to leverage content through digital marketing for business growth.
Post covid, as more and more companies take the digital route to reach their prospects and customers, the role of quality content has become even more critical. And hence the growing demand for skilled content writers.

But first, what is content writing?
What Is Content Writing?
Content writing refers to writing that is created to fulfil specific digital marketing objectives. It includes the process of researching, writing, and editing customized content. It can include writing website copy for websites, blog posts, articles, white papers, case studies, email newsletters, YouTube descriptions, scripts for podcasts and videos, as well as content for platforms like Twitter, Quora, and LinkedIn.
Having a strong online presence helps business owners attract new customers and retain existing customers. Quality content ensures higher revenues and ROI (Return on Investment) from digital marketing initiatives.
Every website has a specific target audience and requires the most relevant content to attract customers. As you read further about the top content writing courses in the UK, you will understand deeper about content writing and its various forms.
Difference between Content Writing and Creative Writing
Quite often there is confusion between the two terms for a first-time content writer. It is good to be aware of the differences, so you know why you might be suited for one form of writing over the other. And accordingly, focus on training for the desired skills.
Content writing is a form of online writing meant to inform, educate and influence a target audience so as to achieve a specific purpose or goal. Mostly to finally buy the company's service. Rather than personal enjoyment, it is aimed at a target audience to attract and persuade them to take desired actions.
It is used for SEO (Search Engine Optimization) as a part of digital marketing to encourage conversions, sales, and brand awareness with clear commercial objectives. Content writing is mostly used in a business setting and is guided by the marketing plan of that business.
Creative writing on the other hand is more artistic and all about the expression of personal thoughts and feelings to entertain and engage readers. Typically, it is descriptive or tells a story with elaborate scenes, plots, and characters. It could be commercial but is mostly recreational and read for enjoyment. It is commonly used in personal blogs, newspapers, and magazines.
Content writing can be creative, but creative writing can never be content writing.
Difference between Content Writing and Copywriting
For digital marketing to be successful with its content efforts, it is very important that you as a content writer are well versed in creating content that's aligned with the specific goals of the content marketing campaign. Different styles of writing for varying marketing initiatives require different parameters to be incorporated for the content to be effective. So it is important to be aware of the nuances and application of both.
Copywriting is done only for marketing purposes. The objective is to advertise a product, service, or brand, drive conversions or sales and encourage a direct response. Copy is short and to the point like ad taglines, website landing pages, direct mails, brochures, social media posts or, any marketing communication.
Content writing, on the other hand, focuses more on content marketing goals. The goal is to build rapport, trust, and influence with customers, create a positive brand association, and increase the ranking of the website. Content pieces are typically longer, like articles, e-books, and blog posts.
Being aware of the difference between content writing and copywriting will enable you to make informed decisions when it comes to content creation as well as shortlisting the top content writing courses in the UK.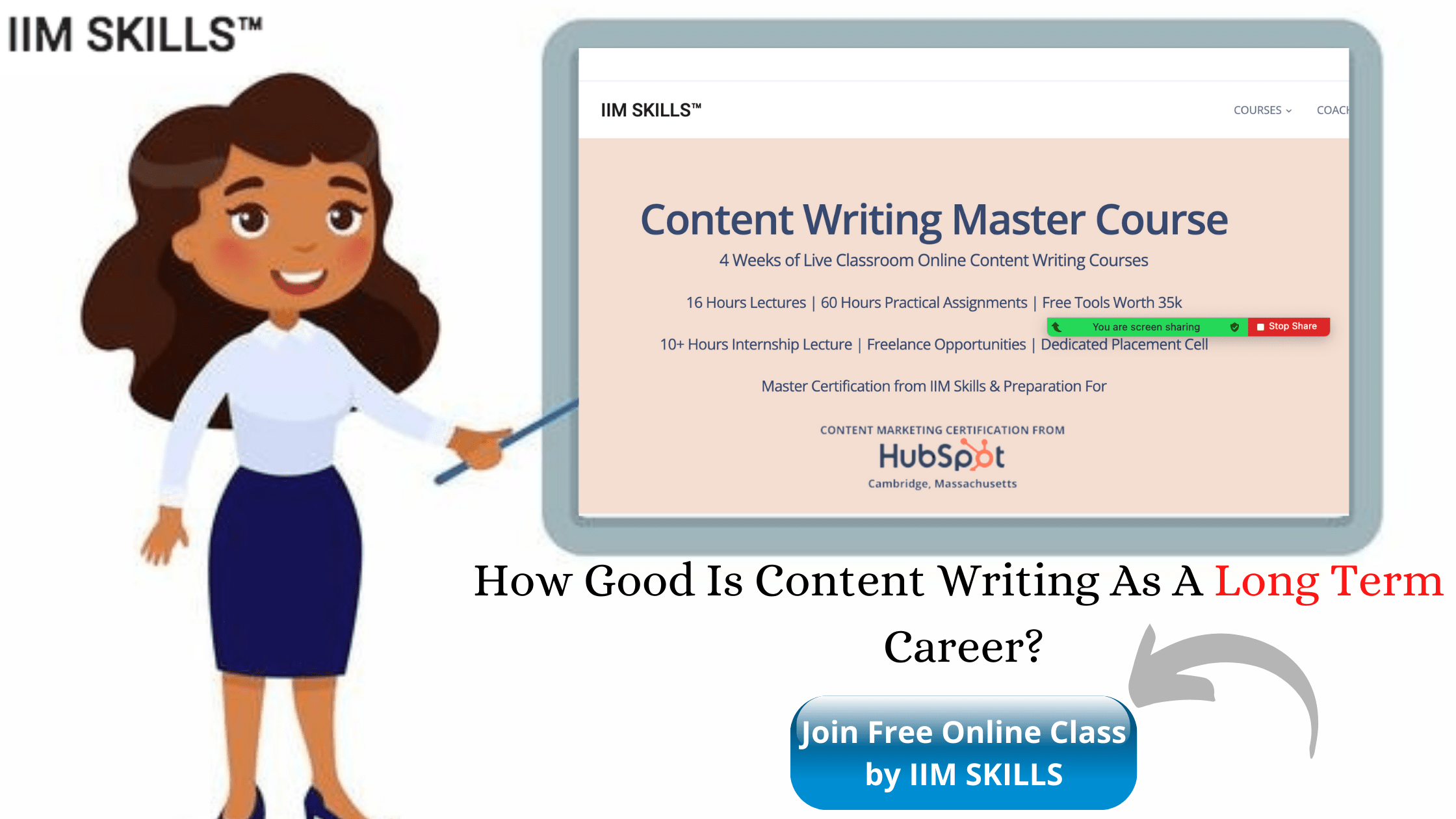 Why Content Writing is Important to Marketing
Marketers sometimes make the common mistake of investing all their marketing budget into a limited range of marketing activities, like say video. However, the advantages of well-written content cannot be underestimated. It attracts your target audiences to your website or social accounts and keeps them coming back for more.
After all, who does not like to read articles that educate, inform and facilitate decision making? You are reading this piece on top content writing courses in the UK for this very reason.
Builds Brand Awareness – We need to get the maximum number of people to know about your products and services and the benefits of the same. Pushing content across all your channels will help to do this. Using your website, blogs, social accounts, and newsletters to create engaging and useful content that relates to your brand will let your audiences know about your brand.
Helps SEO – Written content helps push up SEO (Search Engine Optimization) rankings. Search Engine Optimization is the process of organically enhancing the quality and quantity of website traffic to a website or a web page from search engines like Google. SEO brings in unpaid traffic, unlike traffic generated from paid marketing initiatives like ad-words. HubSpot has an excellent blog on SEO strategy and the importance of written content for your marketing strategy.
Good Quality Content Earns Backlinks From Other Websites – If a company consistently updates its website with relevant content, its content will be appreciated and followed. And soon also referred to and linked to other sites. This will help enhance the SERP (Search Engine Results Page) ratings of your website.
Content Increases Target Audience Engagement And Retention – By getting the audience to actively engage and by providing useful information consistently, we can be assured of customers coming back for more. As trust and credibility get established, the possibility of that translating to sales gets higher. Marketers use content to drive sales leads down the sales funnel. And thus facilitate their prospects through different stages of the buyer journey.
Written Content Helps Increase Sales And Retention Of Existing Clients – Consistent publishing of top-quality articles, case studies, white papers, and blogs helps create an aura of knowledge and expertise around the company. It builds a relationship of trust and confidence between the target audience and the company. As prospects' trust increases so do the likelihood of him trying out your service.
Even during the current period of the pandemic when regular jobs are a challenge to get, thousands of content writing jobs are posted daily on job portals, like Freelancer, Upwork, and Indeed. It is thus good to be aware of the top content writing courses in the UK, so you get your foundational grooming from the best.
We can judge the growing importance of digital content by the increasing amounts of budgets getting allocated to content marketing by companies across the spectrum.
Closer to the UK, recently Dublin-based Irish-American biopharmaceutical firm Amarin decided to reduce over 50 per cent of its US direct sales force and instead has decided to adopt a more digital approach to its marketing.
Role & Responsibilities of a Content Writer
A content writer is responsible for writing clear, creative, and keywords focused copy for digital channels. These channels include websites, blogs, and social accounts. And tasks like proofreading and SEO (Search Engine Optimization) to enhance the reach of the published content to a target audience.
SEO implies the use of specific keywords and phrases that the targeted users are likely to punch in web searches to ensure better search engine indexing and ranking. Content writing is a stepping stone if you are looking at a career in digital marketing.
As a content writer, you will get the chance to work with multiple teams across the company. You will also get to create quality content that will educate customers and influence prospects. Content has to be written in numerous ways to fulfil various objectives. Mostly a content writer's job would have you develop, write and deliver one or all of the following:
Articles
Blog posts
E-books
Newsletters
Scripts for videos
Content for collaterals
E-mailers
Copy for websites
Thought leadership posts for guest publications
Social media management promotion
You may also be required to build and manage an editorial content calendar. As well as include and optimize content for SEO. When content writers actively take on the responsibility of search engine optimization, they are called SEO Content Writers.
A few reasons why you should go for content writing courses in the UK are listed below. As a new entrant into the world of digital marketing a Content Writer can expect the following learnings:
Hands-on experience in writing content and using SEO tools
Deeper learning of writing skills, editing, and proofreading
On the job learning about industry best practices
Rich exposure to the industry and working with experts across the digital domain
It will be worth your time to evaluate the top content writing courses in the UK, so you can choose the course that best serves your requirements.
Top 5 Content Writing Courses in The UK
IIM Skills
IIM Skills is one of the prominent names in providing top content writing courses in the UK. They provide 4 weeks of live online classroom training for its Master Certification program. Most of the classes are conducted on Sundays. This is followed by an internship spread over a period of 3 months.
The live classroom sessions are interactive and have the advantage of a classroom setting where every student can ask questions and get answers. Students also have the opportunity of learning from each other under this study model. Recordings of the sessions are shared with students for easy learning and revision after class hours.
60 hours of practical assignments are assigned to the students for live practice. Dedicated internship Managers are assigned to assess, evaluate and provide feedback. Basic elements of digital marketing like SEO (Search Engine Evaluation), Keyword research, Word press, and content writing tools are part of the curriculum. IIM SKILLS also offers one of the most comprehensive Digital Marketing Courses in The UK for you to strengthen your skillsets.
Price: £ 155 (approximately)
Certification: Master Certification
IIM Skills Brand Partners 
Reviews and Testimonials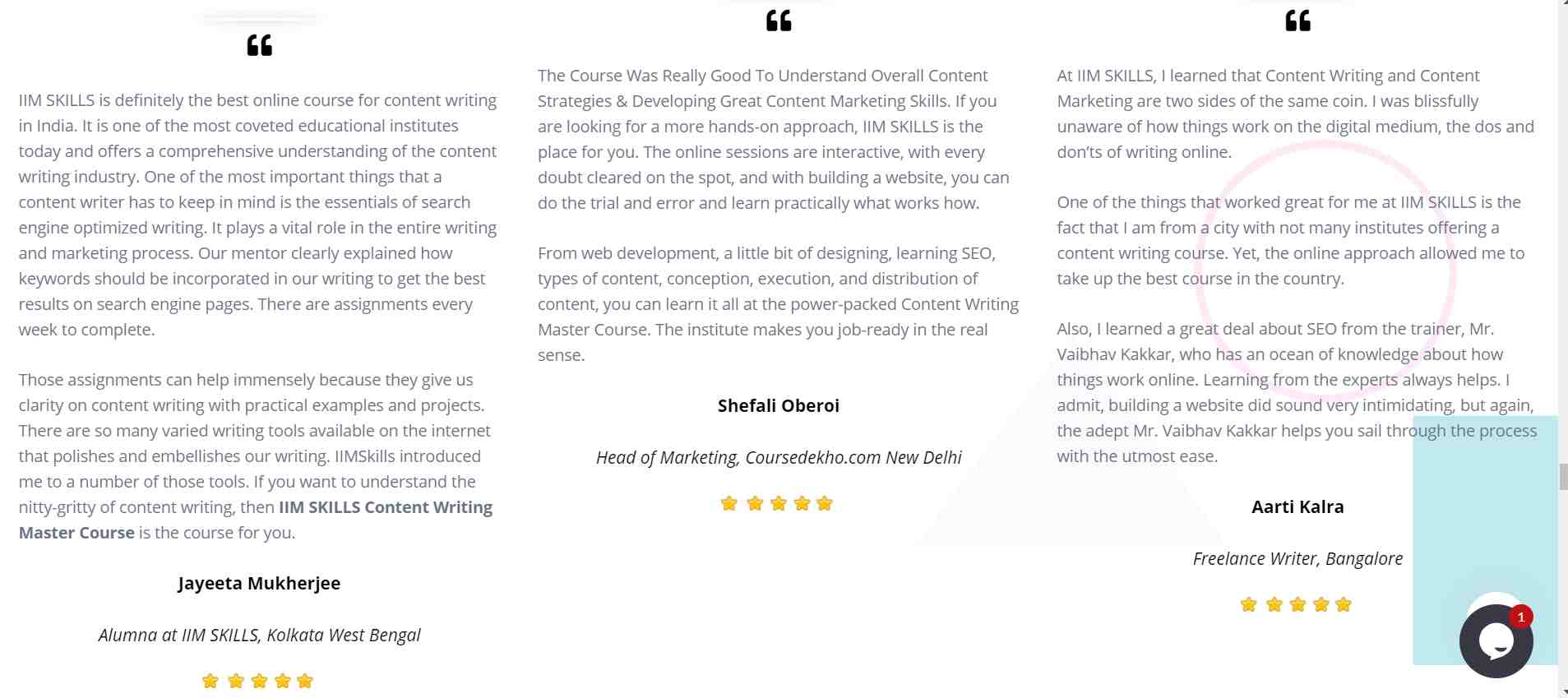 Sign up for a free demo session at the IIM Skills Online Content Writing Course
College of Media and Publishing
College of Media & Publishing is an online college providing pre-recorded flexible courses that allow individuals and employees to study at their own pace.  It includes 20 practical tutor-marked assignments. At the end of the course, the option of free career coaching sessions where help with CV, covering letters, and interviews is also available. They also provide expert advice on starting a freelance business.
Since it is a self-paced course, no specific duration is applicable. However, good written English skills are a prerequisite for eligibility for the course. This vocational course covers all major aspects of copywriting and is easily one of the top content writing courses in the UK.
Price: £ 494
Certification: CMP Diploma and Certificate of Achievement
Also, check out the Top 5 Paid Content Writing Courses Online
Blackford Center for Copywriting
Blackford allows you to study the 17 modules of the course online and there is a printed edition that comes home. The course includes 6 hours of 35 videos, 61 self-assessment exercises, and 11 copywriting assignments duly marked with personal advice from experts. The online edition of the course also includes a Copywriting Technique book. Being a distance education program, there is no time limit to complete the course.
For three months after completing the course, a personal mentor is assigned who helps students set up their own business, a free website with sample text, and a collection of e-books.
Price: £ 575 for Online Edition / £ 695 for Online Edition and Printed Materials
Certification: Certified Content Writer Diploma
As a beginner, you can also try some Free Online Content Writing Courses
HubSpot
HubSpot also provides content writing courses in the UK. Various modules under different heads are covered under the category of content creation. The course encompasses all elements of content strategy relevant to content producers, inbound, and marketing professionals.
It comprises 6 pre-recorded lessons, 25 videos, and 6 quizzes that focus on the creation and marketing of content. The lessons also provide valuable links to resources and tools to facilitate learning and implementation of content writing tactics.
However, the course is available only to businesses. The site seeks information like company name, company domain name, and similar information towards validation. An opportunity to reappear for the test is also allowed in case you are unable to clear the test on the first attempt.
Price: Free
Certification: HubSpot Certification
Here are the Top 25 Content Writing Courses Online
The Writers Bureau
The Writers Bureau is another UK-focused course that offers value in the form of expert, personal tuition that comes straight from qualified instructors. Multiple assignments that form a core part of the curriculum are further backed by guidance on how to sell your services. It is one of the UK's leading home-study colleges for freelance writers.
It is a strong contender for getting into the list of top content writing courses in the UK. It aims to teach every aspect of writing for profit. The course is divided into 27 modules that cover the main areas of freelance writing.
It focuses on teaching how to come up with an endless stream of ideas, and turn them into profitable writing projects. The focus is more on developing the creative aspects of the writing abilities of its students.  The students have up to 2 years to complete the course.
Price: £ 384
Certification: Certificate of Competence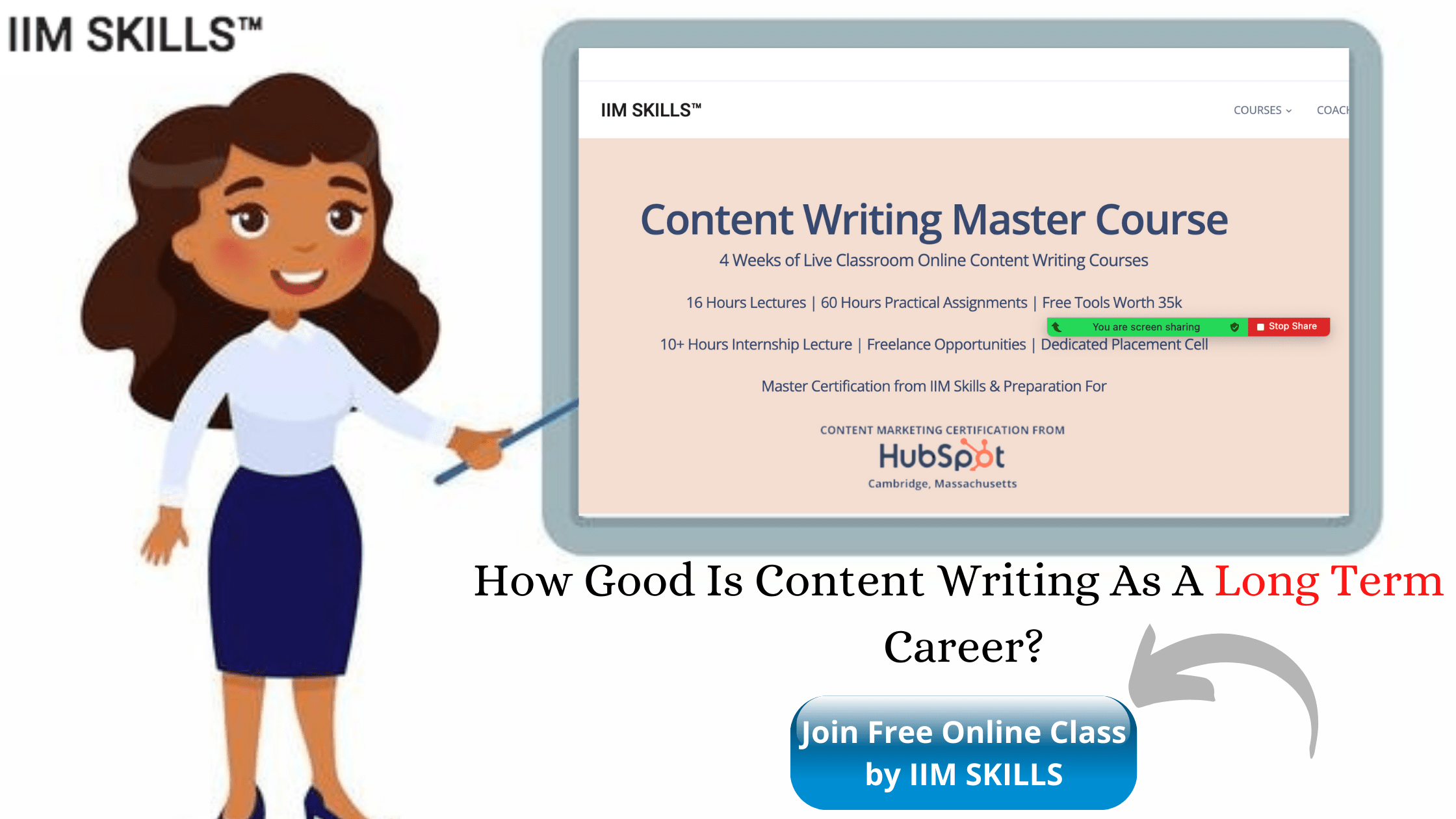 Coursera
Coursera is one of the leading online education players in the MOOC space. It provides numerous modules covering various aspects of content writing. Most of its courses are free of cost, while some of them are paid.
The courses are conducted by renowned universities around the globe. So the quality of content and teaching methodologies are assured. However, the Certificate of Completion is issued only for the paid courses. Thus the Certificate of Completion comes with a fee.
As you surf through their website, they prompt you to explore a range of 10 content writing courses in the UK. Each course focuses on a critical aspect of content writing.
Price: Varies according to the course
Certification: Certificate of Completion (optional)
Udemy
Udemy is a popular online education platform providing top content marketing courses in the UK. The training modules of Udemy are short, crisp, and very economical. Some of their courses are free of cost as well. A few of their popular courses include Content Writing Mastery, Blogging for a Living, and Writing Tools and Hacks.
Each course explains the basics of each area of content writing under focus. While the free courses are good, the paid ones are more in-depth and updated fairly regularly.
Apart from an advanced preview option, most of the courses include on-demand videos, articles, and downloadable resources.
Price: Varies according to the course
Certification: Available
Job Options for a Content Writer
It is a myth that you need to be a master in the English language and have strong innate writing abilities to be a successful content writer. Today, everyone who is using social media is writing content in one way or another. Content writing has a varied range of job options depending upon your interest, aptitude, and client requirements. A few of the common opportunities are listed below:
Blogger
Web content writer
Articles writer
Technical writer
Medical writer
Research writer
Academic writer
Author
Scriptwriter
SEO Content writer
Social Media Manager
Freelancer
Frequently Asked Questions
1. How much do content writers get paid in the UK?
Starting salaries at junior levels are typically in the range between £20,000 and £25,000 per year. Those with four or more years of experience can earn up to £50,000. While more experienced professionals with a higher number of years of experience may earn up to £90,000.
2. Is content writing a good career in the UK?
Good content is essential for the running and promotion of every business, as it forms an integral part of any marketing strategy. It is a rewarding job because it involves helping companies to get their message across in a way that helps them grow business.
3. How to become a content writer without having any experience?
It helps to take a structured course to learn about the fundamentals, writing process, tools, and best practices of content writing. It will save you precious time and avoid the otherwise long learning route of hits and misses. Make sure the course includes real-life internship exposure and lots of assignments with evaluation and feedback loop.
Once you have brushed your skills, start writing free guest articles, guest blogs, or posts across all digital streams. Then look for entry-level jobs or freelancing jobs to gain more experience and learning. Build a simple portfolio of your work and gradually, shift to more high-paying jobs.
Depending upon your aptitude and background, you will grow into one of the various roles that include Technical Writer, Research Writer, Copywriter, Medical Writer, Blogger, Web Content Writer, Social Media Manager, or even a full-time freelancer.
4. Is freelance content writing a good career choice?
Freelance content writers make a good living. Do keep in mind it requires a lot more hustle as compared to a regular job. It is also good to be aware that the inflow of work is not consistent and the nature of projects will vary with each client. Unlike a job, you can set your working hours and fees to be charged.
Conclusion
Content writing is growing by leaps and bounds as the world embraces the digital way of life. This trend has been fuelled by the onslaught of Covid. The pandemic has forced the non-digital natives and fence-sitting businesses to quickly migrate to digital ways of marketing to reach their target customers. Even small businesses and start-ups have started hiring the services of content writers to work as fuel for their digital marketing.
If you search online for content writing jobs or freelance gigs, you will find a plethora of available options.
This is, thus, the best time to get a foothold into the digital marketing space by taking the first crucial step of learning and practising content writing. Give yourself enough time to practice and master the skill of content writing. Then you are on a roll.
I hope the shared inputs were useful and informed you sufficiently about the top content writing courses in the UK.