Top 10 Technical Writing Courses with Certification (Free & Paid)
Are you looking at understanding technical writing as a career? Browsing for the best institutes offering Technical Writing Courses? We have just the information you need. From what technical writing is to its demand in today's world, career scope, and the top 10 technical writing courses with certification (Free & Paid), we have you covered.

What is technical writing?
At a time when the world is being swept by digital transformation and tech is a part of our everyday lives, technical communication has gained immense importance. Not all individuals are tech-savvy or tech-comfy, yet we all want to simplify our lives to the maximum possible with tech help. Here step in the technical writers, who simplify all the tech jargon so that the commoners like you and me understand it better.
A highly coveted skill in the modern tech world, technical writing is very much in demand and expected to grow leaps and bounds in the coming years.
Traditionally, technical writing is all about documenting processes such as instructional or software manuals. Today, technical writing is vast and diverse and encompasses all informative and instructional writing, whether a product or service.
Any technical information that needs breaking down into simpler language and digestible bits for ease of understanding are what technical writing is about today. It could be a software application, the operation of a gadget or machine, white papers, or any process that uses technology.
The domain of technical writing encompasses areas as diverse as finance, IT, aerospace, medical, manufacturing, and engineering. The formats are also no longer just instructional or user manuals but include emails, reports, press releases, etc.
Technical Writing today is one of the top careers. It is a career that sees an upward trend as against careers seeing an end due to the rapid and progressive implementation of AI.
Did you ever think of a career in content writing? Like technical writing, content writing is an in-demand skill and profession too. Check out the Content Writing Master Course here.
How to Choose a Technical Writing Course?
With the industry inundated with technical writing courses and training programs and a mostly similar curriculum, choosing the perfect platform for you can be a daunting task.
Perhaps a checklist will help you some. Some of the boxes in your checklist should include course delivery mode, the course fee, the faculty and credibility of the institute, and the level at which you want to learn.
Assess your needs first. For a newbie, a beginners program is the right choice, whereas, for a software engineer, the basics may be a repetition. Every individual has different budgets; pick one that is most comfortable for you but keep in mind that it should cover all the essentials of technical writing.
Online classes, self-paced classes, and flexible timings are something that most individuals look at when taking up a course. The more flexibility in terms of batches and timings, the better it is for working individuals.
Though every course has its own merits and demerits, we have researched some of the best courses around, keeping in mind that individuals today prefer the online mode of up-skilling or cross-skilling.
While you are here, you may want to check out the top 5 paid content writing courses online.
Courses on the E-Platforms:
There are several e-learning platforms today that have transformed the way we learn. These platforms are not just extraordinary in terms of the numerous courses they offer but also their economical pricing. The below are some famous and value-packed platforms that also happen to provide technical writing courses. Go ahead and explore them.
Technical Writing Course at IIM SKILLS (Paid)
The technical writing training at IIM SKILLS packs quite the punch. Having already established its name in content writing, digital marketing, and CAT coaching, this institute is the best when it comes to technical writing courses.
IIM SKILLS is famous for its highly practical courses. To bridge the growing skills gap, the institute is a global leader in the ed-tech space. Whether you are a newbie aspiring to learn the nuances of technical writing or an existing software or marketing professional, the Technical Writing Master Course at IIM SKILLS is the apt choice.
Curriculum:
With a faculty that delivers nothing but the best, the curriculum takes you through an introduction followed by:
The writing process
Content Creation
Technical Report Writing
White papers/journals
DDLC and versioning
Conversational writing
Reviewing and Publishing
API documentation using XML
Datasheets, user manuals, and application notes
Effective writing
Medical Writing
Case Study
The faculty and curriculum are at par with global standards, and the training also empowers you with a mastery of various technical writing tools. Whether it is MS Visio, MS Project, Git, or Scribus, the Technical Writing Master Course at IIM SKILLS will guide you through it all.
The course is via Zoom interactive sessions, and there are flexible batches and timings, making it a breeze for working professionals to upskill. An expert faculty and industry-relevant curriculum coupled with a holistic training approach make this an ideal choice of all the technical writing courses out there.
While most online courses are self-paced with recorded sessions, IIM SKILLS takes a radically different approach with interactive sessions. Providing a classroom-like atmosphere, the institute encourages immediate doubt resolution. It takes on a limited number of students to ascertain that every individual learns the A-Z of technical writing and benefits from it.
What is more, you get a free lifetime membership and can also publish your first white paper post a one-month internship. IIM SKILLS is probably the only institute that offers internships. The internships are invaluable in terms of garnering experience and polishing your skills.
Headquartered in New Delhi, IIM SKILLS provides all of its courses online. So all you have to do is visit the official website and take a demo or enroll right away for a wonderful learning experience at just INR 14900 + taxes.
The Google Technical Writing Courses for Engineers (Free):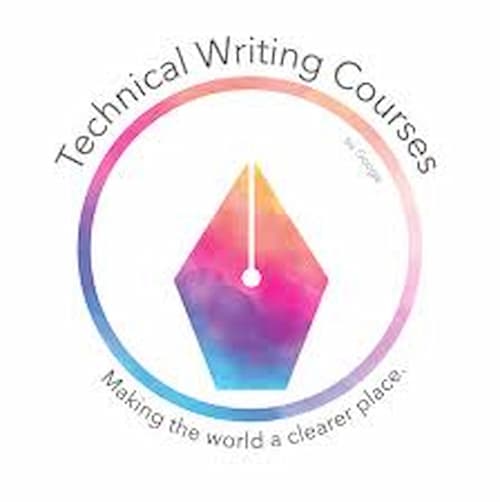 What better way to learn Technical Writing than from Google itself? With the belief that every engineer is also a writer, Google has come up with a collection of courses and resources that help you learn the nitty-gritty of technical documentation.
The Study Technical Writing course at Google is free, concise, and invaluable to your career. There are also learning resources and information on the role of a technical writer. Aimed at professional software engineers, computer science graduates, and individuals in engineering-adjacent positions, the Google course has two parts, each of 2.5 hours.
Log into Google Developers, develop your skills, grow in your career, and earn better rewards.
Ever considered a career in digital marketing? Explore the Digital Marketing Master Course for more.
Technical Writing Courses at Coursera (Free):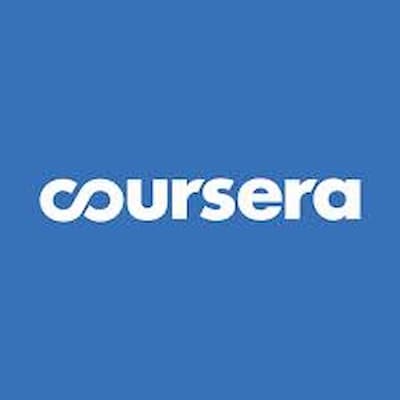 Coursera is one of the top e-learning platforms that provide online courses in subjects as different as chalk and cheese. With over 5100 courses and specializations over 25 degrees, and over 45 professional certifications, you can find free lessons as well as paid and learn at your own pace.
The Coursera community has 77+ million learners, and this number keeps growing with more and more people leaning towards flexible online courses to fulfil their personal and professional goals.
For technical writing, Coursera has several courses at varied levels, from beginners to advance. The following are some top-rated online technical writing courses on Coursera. All of these courses come with a shareable certificate, are 100% online with flexible deadlines.
Technical Writing (Free): Offered by the Moscow Institute of Physics and Technology, this course takes approximately 19 hours to complete. The modules spread over five weeks, with week #5 being the capstone project. With excellent practical teachings and assignments, this course provides in-depth knowledge of technical writing.
Communication Skills for Engineers (Free): This course is by RICE University, which is globally respected and one of the top 20 universities in the U.S. It is a specialization with three courses, oral communication, interpersonal communication, and writing skills for engineering leaders. It is a beginner-level course that takes approximately four months to master. With hands-on projects, you are sure to master the writing process and create quality technical documents.
There are plenty of options within the technical writing domain, and you can check out the official website for more information.
Technical Writing Training at Udemy (Paid):
When we talk about online courses, the discussion is incomplete without Udemy. A vast platform that transforms life through knowledge and education, Udemy is the go-to place for affordable learning. Not only does it have a huge variety of courses but also different instructors for the same subject. With 155,000 online courses, pick a course that resonates with your needs and get started.
While the options on Udemy are plenty, going with the highest-rated bestsellers and number of enrolments, is an excellent way to filter down the choices. Here are some of the filtered options just for you. All of the Udemy courses have lifetime access, certificate on completion, and downloadable resources.
Technical Report Writing( INR 1920): This interactive course by Tony Buon, business psychologist and educator, goes over the complete drafting, structure, design, layout, production, and language, including grammar and readability. Suitable for graduates and students, it is concise, informative, engaging, and covers all essentials.
Learn API Technical Writing (INR 1600): Learn how to document structured data in JSON and XML formats. A bestseller under the technical writing subject, this course by Peter Gruenbaum has benefitted over 17,969 students thus far. It is the first in a series of classes for technical writers who wish to master API documentation.
Professional Technical Writing (INR 12,800): Another bestseller but a little on the higher side when compared to other options; this course will advance your technical writing skills. There is a personal review of the final assessment by the course creator, Ugur Akinci, senior technical writer and instructor himself.
These are just some of the bestsellers on Udemy. You can visit the official website and explore other options.
Learn Technical Writing at LinkedIn Learning (One-month free trial):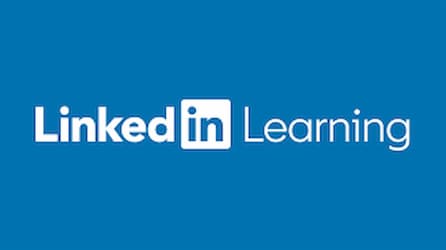 LinkedIn, the global professional network across 200 countries, is also actively involved in technical writing training. It does not just have solutions to hiring, marketing, and selling but also has learning solutions.
LinkedIn Learning provides a personalized learning experience helping employees worldwide up-skill and connect with industry-relevant skills.
With a library of over 16,000 courses, the content is always up-to-date, data-driven, and sated with hands-on, real-world experiences and skills. There are expert instructors for every course.
There are many courses from writing technical reports to API documentation, style guides, understanding non-technical audiences, building a rapport through the right tone, etc.
LinkedIn's Technical Writing, Quick Start Guides is a beginner to the intermediate course by the instructor, Leslie O'Flahavan, the online writing expert. The course covers an introduction to technical writing, the components to a quick start guide, developing it, and the best practices for writing one. It also includes a review of your project for accuracy and usefulness.
For aspiring digital marketers, here is an updated list of the top 10 digital marketing courses in India.
Technical Writing Essentials at Alison (Free):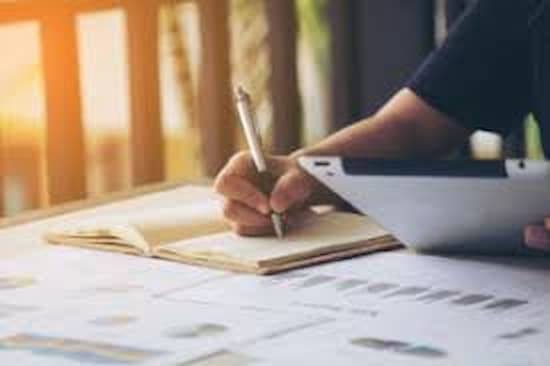 Alison, one of the largest online learning platforms, offers free courses, breaking through boundaries, touching, and transforming lives. With an initiation in 2007 in Ireland, it has grown organically, having more than 18 million learners spread across 195 countries.
Alison has a diverse range of courses; IT, language, science, health to business, humanities, math, marketing, and lifestyle, and all else. Under the writing domain, they have a plethora of courses, and the one that is most relevant to the technical writers is the Technical Writing Essentials.
Technical Writing Essentials at Alison is a certification course that has 14,461 enrolments thus far. It is a free course and teaches you the basics and is apt as a beginner-level course. It includes modules such as:
Basics of Technical Communication
Professional Style
Document Design
Research Methods
Common Document Types-Part One and Two
Course assessment
You can also find career guidance for specific courses, so you know where exactly in which direction you want to head.
Technical Writing Classes at Skillshare: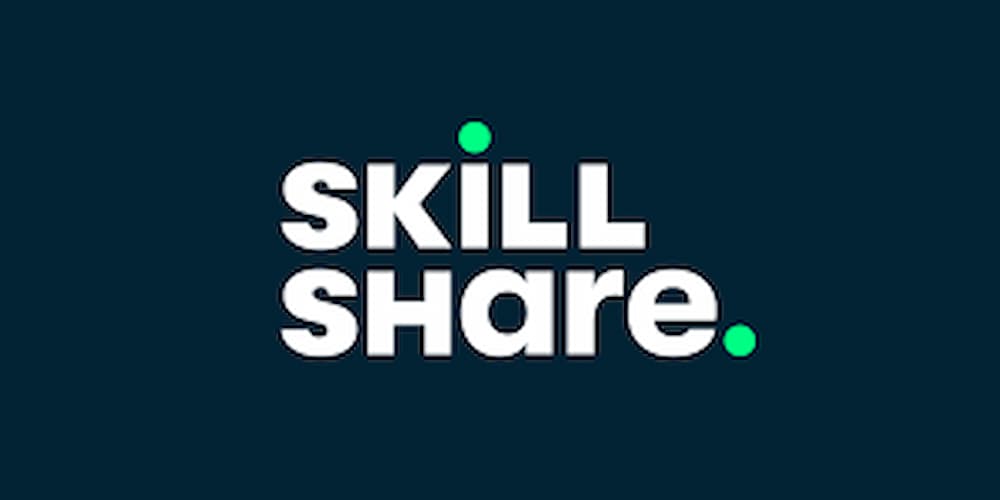 Skillshare is also an eminent player in the online education platform, helping people discover, learn, and grow. It offers free classes, scholarships, and membership classes.
The online learning community at Skillshare has numerous members. They are inspired, motivated, and learn new skills that empower them to take the next step in their journeys.
It has an extremely user-friendly interface like most online learning platforms, allowing you to explore scores of courses and choose the one that seems the best fit.
There are technical writing courses to cater to the beginner, intermediate, and advanced levels of Skillshare. The thing about Skillshare is that there are short courses for various modules. So you might discover that every module as such is a course in itself. If you intend to master specific modules, it is easy to choose the particular course and get started. If not, you might want to take up a combination of courses for the entire technical writing experience.
Some noteworthy technical writing courses include:
Amruta Ranade's Technical Writing Process for Beginners
Technical Writing, Getting Started by Dr Katharina Grimm
Get Started with Technical Writing: Learn to Write Software Documentation and
Technical Writing: How to Write Documentation in GitHub, both by JPDocu School of Technical Writing.
Go ahead and visit the official website to explore more of the technical writing courses offered at Skillshare.
TechTotal (Paid):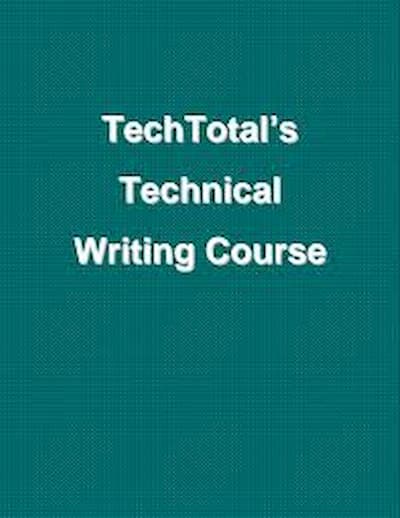 An institute dedicated to providing professional technical documentation services, TechTotal also offers training for the same. Catering to both onshore and offshore corporations, TechTotal is a centre of excellence.
The technical writing training at TechTotal has no age limit and is available as online training for individuals and corporates. It is a certification course with 30 days of normal track and 15-days fast track options. The classes are available in weekend and weekday batches.
Being technical writing professionals themselves, they can meet the growing demands in the technical writing field. The course structure includes:
Technical writing
Software Development Life Cycle
Technical Writing Process
Document Delivery Life Cycle
Document Deliverables
SME Interviews and Project Planning
HTML & XML Intro
Writing Skills
Style Guide and Standards
Technical Writing Software Tools
Microsoft Word
Macromedia RoboHelp
Adobe FrameMaker
Snag IT
MS- Visio
PowerPoint
Photoshop
Reviews, Delivery, and Publication
Resume Preparation and Certification
With offices in Bangalore and Hyderabad, you can avail of their technical writing courses online as well.
Information Developers Foundation (Paid):
Information and Developers Foundation is a learning platform that provides online and offline courses for content professionals. With its inception in 2009, the platform specializes in technical writing and content writing courses.
The institute covers varied topics under the content domain, from agile documentation, copywriting, API writing, influencer marketing, blogging, and content marketing. The Technical Writing Mastery Course is for those who want to learn how to create and deliver technical content.
A 100-hour course, the Technical Writing Mastery Course, starts with introducing the IT industry and the job roles of a technical writer. It goes on to include:
Software development process
Essentials in technical communication
English grammar for technical writing
Components of a technical document
Advanced word concepts and screen capturing tools
Content development
Proofreading and deep editing techniques
Software and tools
Introduction to DITA and API documentation
Business communication
Cross-functional skills
Steps to documentation leadership
Resume development and interview skills
Assessment
The institute offers a free technical writing workshop, so you can register for the workshop and decide if it is the place for you.
Technical Writing Training at Symbiosis Centre for Distance Learning (PG Course, Paid):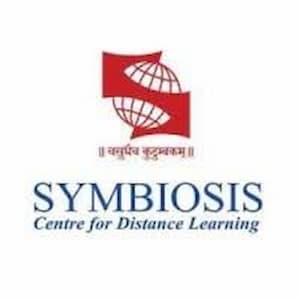 The SCDL, Pune needs no introduction. One of the largest autonomous distance learning institutes in India, SCDL has been providing high-quality and industry-relevant education since 2001.
If technical writing is your dream career and you want a proper launch into the industry, there is no better way than taking up an in-depth course. Fortunately, SCDL offers such detailed courses not just at the post-graduate level but also for corporates.
The distance learning concept offers immense flexibility allowing you to learn from the leaders, irrespective of where you live. The institute follows a blended learning approach that includes physical resources, digital resources, and self-learning.
The Post Graduate Diploma in Technical Writing in Business Management (PGDTWBM) program acquaints you and prepares you for all the theoretical and practical aspects of technical writing. Open to any graduates, it is a two-year program with four-year validity and comes for INR 55,000 payable in instalments of 35K and 20K, or as a one-time payment of INR 50,000 + GST.
The program structure spreads over four semesters covering everything from English grammar, business communication, software tools, and research methodology. It is inclusive of a project as well.
For a serious career in technical writing and all-inclusive deep learning, the SCDL is your best bet.
In Conclusion:
The role of a technical writer does differ depending on the industry but involves clearing the ambiguity and presenting information in a succinct and easily understandable, no-fuss format. Put yourself in the shoes of people who do not understand technicalities and convey in clear words the process/product/service.
Technical writing is no doubt a highly skilled job but can be acquired with some amount of dedication and perseverance. While primary English language and communication skills are prerequisites, if you have the knack of converting the complex into simple, you sure have a bright chance of becoming a great technical writer.
All other skills like research methodology, audience perception, technical skills, document design, and tools of the industry, can acquire through professional courses.
Like content writing, technical writing is also a part of various sectors and hence is in perpetual demand. Industries like biotech and pharmacy, information technology, financial services, insurance, engineering, aerospace, consulting, supply chain, manufacturing are all always on the lookout for skilled technical writers. So, a career in technical writing is something that is here to stay and grow.
As you gain experience and expertise, you can scale up to become a senior technical writer. As a fresher, it is easier to write documentation aimed at the general audience. The senior position calls for more serious documentation skills. It involves an explanation of internal procedures, policy documents, process flows, product packaging, reference guides, and so on.
The field of technical writing is vastly different from creative writing but is highly rewarding. Weigh your choices and take the plunge.