What is the one reason why people want to up-skill themselves? While most will tell you the "I like learning something new," you know it is not an honest answer in at least 90% of the cases. There are those rare 10% geniuses who love to learn throughout their life and excel at all they do. But, the honest answer to that one is, "to stay relevant in your job, and to future-proof your job." Towards that end, digital marketing is the hottest way to upskill today, irrespective of the segment and industry you belong to. Read along to discover the top 10 online digital marketing courses.

We have you covered for the top 10 digital marketing courses in India also.
Upskilling for a new world:
We, humans, have a master's degree in complicating our lives and then going about finding solutions to make things simpler. Also, the Millennials and Gen-Z barely stick to one career in their lifetime. There are so many options out there, and it is not unusual to see people juggling two jobs at the same time today. One is the primary job, and one a side hustle, and some even manage two jobs simultaneously. But how do they do that? They are continually upskilling themselves. Even the top brass across industry verticals will tell you they like to learn about the latest and then incorporate and implement it to stay ahead of the competitors.
Upskilling is no more an option, but it is rather critical to enhance your competencies, ensure job security, boost employability, grab a promotion, and so much more. Upskilling and reskilling are the need of the hour, especially to be relevant with new skills in a new world. With the emergence and surge in artificial intelligence and digital transformations worldwide, it is so much more important now to learn digital skills to stay in the rat race.
It has come to a "learn or perish" situation, and since humanity is a staunch believer in the theory of survival of the fittest, we all learn and tide over the waves of change. Digital skills are relevant across job profiles and industries, and hence the buzz in the job market about digital marketing training for all levels of employers and employees.
How can I learn Digital Marketing?
Digital Marketing has many facets, and the present-day digital marketer has to don many hats and be a jack of all trades. A digital marketer must have skills in marketing, communication, sales, copywriting, digital media, design thinking, some tech knowledge, and analytics. Above all is the leadership quality to influence others and drive the required results through teamwork.
If you are decisive on donning the hat of a digital marketer, there are many ways to reach there. One of the easiest and best ways is to join a professional digital marketing course. Understandably, though this is the best option, it can be overwhelming with the infinite number of institutions offering digital marketing training.
Choosing and investing in the right course can be a daunting task. Take time to sift through the available choices and find the right institute. What works for one will not work for all. A lot depends on your expectations and goals, as well as flexibility and availability to learn.
A reputed institute has industry professionals as mentors who can guide you through the process. The more practical the course, the better is your learning. What is more, the best courses almost always have an internship to learn hands-on.
The other ways you can learn digital marketing are by following established industry experts, subscribing and following top digital marketing blogs and videos, or learning from free resources such as free online digital marketing courses.
Stand out from your peers and earn your digital marketing certification with the Online Digital Marketing Course.
Can I learn digital marketing online for free?
The current situation in the job industry and education industry is that online dominates all other modes of working and learning. The same is true with learning digital marketing. There are many institutes offering classroom courses, with excellent infrastructure and tutors. But a vast majority of people today have an inclination to online learning. With improved technologies, the benefits far outweigh the cons of online learning.
Online learning has infinite benefits. It is time-saving, is accessible through any device, accessible to anyone anywhere at any time. The online learning mode transcends geographical boundaries and allows you to learn from the best in the world, not just in your locality.
Many renowned institutions offer online digital marketing courses with practical assignments to hone your skills and involvement in hands-on projects. The webinar technology no longer makes you feel like a passive learner learning from recorded videos. They are as live as classroom sessions and even more interactive and spontaneous.
Add to this; many prominent institutions and industry experts are offering free digital marketing courses. So, yes, you absolutely can learn digital marketing online for free.
Which is the best online digital marketing course?
When we talk of online digital marketing courses, there are the free ones and the paid ones. Some have just recorded videos as free courses, while some are value-packed. Some are online but come with a price tag that ranges anywhere from a few thousand to almost 40-60K. While some courses offer internships and on-job training, some come with no assurances.
Many great institutions/organizations qualify for the best online digital marketing courses in the 2020 list. No single course is perfect or best. As I mentioned before, no one size fits all, and it majorly depends on your goals and time management, and of course, the price factor.
After some research, we have put forth a list of the ten best online digital marketing courses, which include:
Fundamentals of Digital Marketing by Google (free with certification).
The complete digital marketing course has 12 courses bundled in one by Udemy (paid with certification).
Digital Marketing Specialization by Coursera (open availability)
Digital Skills: Digital Marketing by FutureLearn (free).
PG Certification in Digital Marketing and Communication at upGrad (paid).
Digital Marketing Specialist, Master's Program at Simplilearn (paid).
Professional Certificate in Digital Marketing Fundamentals by edX (paid).
Professional Diploma in Digital Marketing or DMI PRO by the Digital Marketing Institute (paid).
Become a Digital Marketer with Udacity (paid).
Become a Digital Marketing Specialist with LinkedIn Learning (Paid)
Why are these top online digital marketing courses the best in the industry?
A holistic approach covering all aspects of digital marketing is what makes a course super valuable. The courses, as mentioned above, have in them the power to unlock the hidden potential of even a layman.
Moreover, the course design with bite-sized lessons and actionable information makes them more appealing to the masses. You cannot overwhelm a newbie with all the digital marketing jargon and expect them not to feel intimidated.
The goal of these courses is to provide value to all levels of trainees, whether they are entrepreneurs or students, who have prior experience or no experience.
If you go through the details of each of these ten courses, you will know why they are where they are, the top 10!
For people passionate about becoming a content writer, go from basic to brilliant with the Content Writing Master Course Certification.
Fundamentals of Digital Marketing by Google (Free)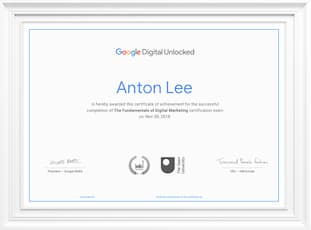 Google's Digital Unlocked is a platform that hosts training over varied topics under data and tech, digital marketing, and career and development. The focus of this initiative is to empower and impact the lives of around 51 million small and medium businesses, helping them start their digital journey.
The Digital Unlocked program is in partnership with the Federation of India for Commerce Federation of Indian Chambers of Commerce & Industry (FICCI), and also the Indian School of Business (ISB), Hyderabad.
The training is available across platforms, including offline, online, and mobiles. Google Primer is the mobile app for the same available on Play Store and works offline too. Currently, there are 31 courses for training under the digital marketing subhead.
About the Course:
Fundamentals of Digital Marketing by Google is a free online digital marketing course and offers 360-degree learning on digital marketing. With accreditation from the Interactive Advertising Bureau, it is a holistic course encompassing all the facets and digital marketing elements in detail.
The fundamentals of digital marketing have 26 modules with the curriculum in the form of text and videos, all designed by Google trainers. It can take up to 40 hours to complete this course, packed with practical exercises and real-world case studies.
The bite-sized video tutorials are the tests to assess if you have understood the concepts to proceed onto your learning path. Also, there is unlimited access to the resources once you sign up, and so you can do it at your pace and convenience.
Upon completing the course, there is a final exam, successful completion of which earns you a downloadable and sharable certification from Google. The importance of this certification needs no words.
Google Certifications have Global recognition.
Explore in-depth the top 10 Google Digital Marketing Courses with Certifications.
Course Curriculum:
The 26 modules include:
The online opportunity has two lessons.
Your first steps in online success have four lessons.
Building your web presence has six lessons.
Plan your online business strategy has five lessons.
Getting started with search has six lessons.
Get discovered with search has five lessons
Make search work with you, with three lessons.
Be noticed with search ads, with four lessons
Improving your search campaigns has four lessons
Get noticed locally with two lessons
Help people nearby find you online have three lessons
Get noticed with social media has four lessons
Deep dive into social media has four lessons
Discover the possibilities of mobile has three lessons
Make mobile work for you has five lessons
Get started with content marketing has six lessons
Connect through email has five lessons
Advertise on other websites has three lessons
Deep dive into display advertising has three lessons
Make the most of the video has six lessons
Getting started with analytics has three lessons
Find success with analytics has three lessons
Turn data into insights has five lessons
Build your online shop has two lessons
Sell more online has three lessons
Expand internationally, has seven lessons.
What makes this course unique?
This online digital marketing course goes from basic to advanced, covering all aspects in great detail, in a manner that is easy to understand for the layman. Whether you want to learn digital marketing for a career or your business, this course will help you set up the digital marketing framework step-by-step.
An excellent course structure, information that is easy to implement, and a certification almost revered in digital marketing by employers worldwide are reasons enough to take up this course. All of these valuable insights come with no cost attached. So, do you still need to think about it?
The complete digital marketing course by Udemy (Paid)

Udemy, with the world's largest selection of courses, is easily the most popular online educational platform across the globe. Udemy provides online learning resources like none other. It is a platform that connects aspiring learners with the best instructors. Udemy transforms lives in meaningful ways, helping people gain new skills.
With instructors from virtually every country, Udemy offers courses in 65+ languages, completely knocking off the language barrier. Currently, there are 35 million learners on Udemy with 57K instructors and a whopping 130K courses.
Having 400 million course enrolments and 80% of Fortune 100 companies trusting Udemy for employee upskilling is a no-brainer why Udemy is as famous as it is.
Another essential feature of Udemy is that there are multiple courses and instructors for any topic. You can browse through the course material and take a call.
About the Course:
The Complete Digital Marketing Course is 12 courses bundled in one online digital marketing course. Through this course, you can grow your business online from scratch, land a high-paying digital marketing job, make money from affiliate marketing, or even work as a freelancer. It has 23 hours of video, 37 articles, ten downloadable resources, and lifetime access with a completion certificate.
At a special discounted price of INR 420/- (limited deal), it is a steal deal. The course is interactive with projects, checklists, and lectures in every section. You can also expect support with the Q&A section, and what is more, it comes with a 30-day money-back guarantee.
The course instructors are Rob Percival, who is a web developer and teacher, and Daragh Walsh, who is a Google certified marketer. With the experience of working with big brands, the duo keeps the learning simple, fun, and doable.
Course Curriculum:
This online digital marketing course has 12 courses bundled in one:
Introduction
Market research
WordPress, make a website
Email marketing
Copywriting
Search engine optimization
YouTube marketing
Social Media Marketing to include in-depth Facebook Marketing, Twitter marketing, and Quora marketing, Instagram, Linkedin, and Pinterest Marketing
App Marketing
Google Adwords
Google analytics
Old content
Conclusion
The course has a host of tips and tools, and strategies with very valuable information. Reviews as recent as a few weeks ago suggest it is a course worth taking up if you are looking at the best online digital marketing courses.
What makes this course unique?
Some features that speak for themselves for this course are:
It is a bestseller under the digital marketing courses.
It has a 4.5-star rating.
There are 120,787 ratings at the time of this article, with 515,092 students taking up the course.
The latest update is in November 2020, so it is a relatively recently updated course
You need no experience to take this course, and it is suitable for all types of businesses, including digital products, physical products, services, B2B, and B2C.
For business owners who do not know the nuances of digital marketing, website owners trying hard to get traffic and sales, and freelancers or job aspirants looking at learning a skill that pays handsomely, this course can be your ticket to mastering digital marketing.
Recommended Read: Digital Marketing Courses in Hyderabad
Digital Marketing Specialization by the University of Illinois at Coursera (enrol for free)
If you are someone who prefers learning online, then you will be very familiar with platforms like Udemy and Coursera.
Coursera also is an educational site that envisions a world where people can transform their lives through an easily accessible learning experience. There is always something new to learn and that too, from top instructors and world-class universities. There are free programs and paid courses with video lectures, homework exercises, and community discussion forums. The paid courses also offer shareable certificates.
At Coursera, you can learn a job-oriented skill in less than two hours, upskill yourself with relevant certifications within four to six weeks, master specializations, and even get professional certificates and online degrees. This is through flexible online training and a course structure that makes people enthusiastic about learning new things.
About the Course:
The Digital Marketing Specialization is a part of the Master of Business Administration (iMBA) degree offered by the University of Illinois at Urbana-Champaign. You can enrol for free in the specialization. There is a seven-day free trial. If you only want to review the course content, there is no fee.
You can access the learner dashboard to track your progress. There are course videos and readings, practice quizzes, graded assignments with peer feedback, graded quizzes with feedback, and graded programming assignments. Also, upon course completion, you will get shareable specialization and course certificates.
The instructors are all accomplished people and include:
Aric Rindfleisch
Kevin Hartman
Mike Yao
Vishal Sachdev
Course Curriculum:
The digital marketing specialization is an online digital marketing course and has seven courses within it. These are:
Marketing in a digital world
Digital marketing analytics in theory
Analytics of digital marketing in practice
Digital media and marketing principles
Strategies, digital media and marketing
Marketing in an analogue world
Digital marketing capstone
Each of these courses within the specialization has a rating of 4.5 and above. This specialization explores the numerous aspects of the digital marketing domain. Vital topics like search engine optimization, digital marketing analytics, social media marketing, and even 3D printing all come under this specialization's purview.
What makes this course unique?
A beginner's course, the online digital marketing course at Coursera, requires no prior experience and takes approximately eight months to complete with a five hour a week schedule. It gives you a shareable certification and is 100% online with the flexibility of schedules.
Another unique feature of this course is the applied learning project. You not just learn new skills but also get an opportunity to use the skills to a real-life capstone project in partnership with Grainger, an American Fortune 500 company (industrial supply). Learning from industry luminaries, specifically Kevin Hartman, is a privilege in itself.
Digital Skills: Digital Marketing by FutureLearn (Free)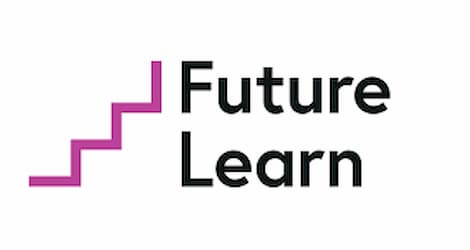 Next on the list is FutureLearn, yet another place to upskill yourself. Like Udemy and Coursera, you can learn new skills online with top educators. There are world-class universities and top instructors to help you through your journey through a new skill/hobby.
There are courses grouped by subjects, short courses, micro-credentials, and programs, to earn you a professional or academic accreditation and even online degrees.
With a vision to transform access to education, it has a straightforward and friendly user interface that allows you to browse through courses, select a course, and get started.
The top subjects include:
Business and management
Creative arts and media
Healthcare and medicine
History
IT and computer science
Language
Law
Literature
Nature and environment
Politics and society
Psychology and mental health
Science, engineering, and maths
Study skills
Teaching
You can enjoy access to the course for the course duration plus 14 days. If you upgrade, you can access the course and tests as long as the course is on the platform. Along with that, you get a printed and digital certificate of achievement/participation, whichever is eligible. When you opt for the unlimited option, you have access to your choice of hundreds of short courses for a year.
About the Course:
Under the digital marketing subhead, there are nine courses as of now. There are courses on social media, web analytics, marketing analytics, local search engine optimization, paid media, earned media, and using data from owned media. The course that best fits digital marketing as a whole is where you grow your digital skills with Accenture.
Digital Skills is an online digital marketing course, a two-week program if you can spend two hours a week, and a free course. It explores what digital marketing is, why it is essential and includes all critical topics. It is an interactive course with discussions, activities, quizzes, tests, and assignments.
Course Curriculum:
Here are some of the topics included in the Digital Skills course:
Week one includes an introduction to digital marketing, display, and pay per click advertising.
Week two includes digital marketing techniques, including SEO, email marketing, and integrating these techniques.
What makes this course unique?
The Digital Skills course is associated with Accenture and featured in the UK Government's "The Skills Toolkit" collection. The course has a rating of 4.7. The Digital Skills online digital marketing course has an association with Accenture, which makes it pretty worthwhile. It also comes with a free digital upgrade. The digital upgrade gives you unlimited access to the course, inclusive of any articles, videos, and quizzes, tests to validate your learning, and also a PDF certificate of achievement.
Digital Marketing Course at UpGrad (Paid)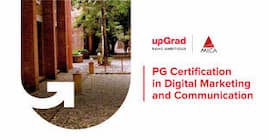 upGrad is India's largest online higher education company. It offers several rigorous, industry-relevant programs and has world-class faculty on board. With a mission of creating an immersive learning technology and access to education anytime from anywhere, upGrad is genuinely building the careers of tomorrow.
The company also offers one-on-one career guidance, free courses, and paid courses. Some of the segments in which it provides courses are MBA, data science, machine learning, marketing, management, software and technology, blockchain, arts, insurance, law, education, and health and psychology.
About the Course:
The online digital marketing course at upGrad is in association with MICA. It is a beginner level course that takes six to eleven months, with a recommended 7/9 hours a week. You can choose from the executive track, management track, or leadership track as per your goals and requirements. Further, there is a choice of specializations.
The course fee is INR 87,750+ taxes with a single specialization. Depending on how many specializations you choose, the course fee increases and comes to INR 127, 750 + taxes with all four specializations.
Course Curriculum:
The syllabus is best-in-class and includes videos, case studies, projects, assignments, and live sessions. The topics include:
Marketing fundamentals
Digital channel deep dive parts one and two
Marketing analytics and integrated strategy
Specialization in branding and communications
Marketing analytics specialization
Specialization in social media and content marketing
What makes this course unique?
The uniqueness of this online digital marketing course is its association with the highly coveted MICA, Ahmedabad. Learning through real-life industry projects with running live marketing campaigns, and mentorship by industry experts makes it worth the course fee. What also makes this course worth the cost are the instructors from MICA, Facebook, University of Cambridge, and MIT alumnus and the likes. Gaining valuable insights from industry experts takes the course to a whole new level.
Digital Marketing Specialist, Master's Program at Simplilearn (Paid)
Simplilearn is also a name that comes in the top 10 list of online education providers. With a partnership with various companies and individuals, the company provides training and coaching, helping working professionals upskill and achieve career goals.
The platform has over 400+ courses and over 2000+ qualified trainers with 40+ global accreditations. The focus of Simplilearn is to provide skills training that people need to succeed in a digital economy. It offers rigorous online training in cybersecurity, digital marketing, data science, cloud computing, etc.
About the Course:
The Digital Marketing Specialist Course is a Master's program to transform you into an expert and fast-track your career with practical training. Harvard Business Publishing Education is the content partner of this course, and it has certification alignment with Google and OMCP (Online Marketing Certified Professional). The course fee is INR 59999.
The instructors include marketing veteran Paul Lewis, Google product strategy expert Stephane Hamel, founder of Certified Knowledge, Brad Geddes, the founder and president of SiteLogic, Matt Bailey. All experts in their domains, it is indeed a privilege to learn from such renowned professionals.
Course Curriculum:
The learning path of the online digital marketing course includes:
Course one is on Mastering SEO, content marketing, PPC, and digital analytics
Mastering social media, mobile marketing, and digital strategy is the next.
Course three includes advanced web analytics.
Advanced SEO comes fourth.
Course five is an advanced pay per click certification program
Ultimately, course six deals with advanced social media with OMCP certification
The electives include advanced mobile marketing, advanced email marketing, advanced content marketing, advanced web conversion rate optimization, and HubSpot email marketing certification training.
What makes this course unique?
The Digital Marketing Specialist Program comes with a Simplilearn JobAssist to help candidates get noticed by top hiring partners. The course provides candidates access to $500 worth of marketing tools and an OMCP exam voucher worth USD 395 on completion. For the uninitiated, OMCP is a premier certification for online marketers. Also, 45+ projects help with hands-on experience through the Mimic Pro and Mimic Social simulations.
With Simplilearn Master's digital marketing program, you can earn your certificate and distinguish yourself from the crowd.
Professional Certificate in Digital Marketing Fundamentals by edX (paid)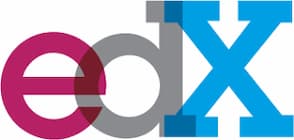 edX is yet another trusted name in the field of online education and learning. It is home to greater than 20 million learners associated with top-ranked universities and leading companies. A global non-profit, it is transforming traditional education, obliterating the barriers of location, cost, and access.
It is a global learning community with a difference in that it is the only leading MOOC (Massive open online courses) provider that is non-profit and open-source.
There are a plethora of courses with subject-wise segregation. From architecture, art, and design to math, medicine, language, communication, and humanities, you are sure to find a course of your liking at edX. There is also segregation as per learning pathways wherein there are micro bachelors programs, micro masters programs, professional certificate programs, Xseries programs, and many more.
Under the digital marketing domain, there are a number of related courses, including fundamentals, strategy, analytics, power search with Google, CRM, tools and techniques, digital transformation, etc. A course that best fits a beginner's journey is that of the fundamentals.
About the Course:
The Professional Certificate in Digital Marketing Fundamentals at edX is in association with The University of Edinburgh and is an online digital marketing course. It is a self-paced course where you can complete the course within four months, dedicating three to five hours per week. The program comes at INR 23,119. With a focus on skills development, there are weekly assessments and quizzes.
Course Curriculum:
EdinburghX's Digital Marketing Fundamentals Professional certification includes the following separate courses:
Introduction to marketing for six weeks, wherein you will learn:

Role of marketing
Consumers and consumption
Segmentation, targeting, and positioning
Designing products and services
Pricing and channels
Communicating and engaging

Digital marketing strategy for eight weeks wherein you will learn:

Importance of digital
Impact of digital on a product
Impact of digital on the value proposition
Changes in technology
Digital policies
The buyer persona and its journey
Competitor analysis
Final project on digital marketing strategy development

Job outlook includes ways to ensure your business's success and ways to pursue a digital marketing career.
What makes this course unique?
This online digital marketing course will give you a clear perspective of the practical applications of digital marketing. The learning from Edinburgh-based businesses like The List and Innis & Gunn takes skill development to the functional level. Furthermore, the instructors are all experts from renowned universities committed to propelling your career at a schedule that is flexible and convenient for you.
Professional Diploma in Digital Marketing or DMI PRO by Digital Marketing Institute (Paid)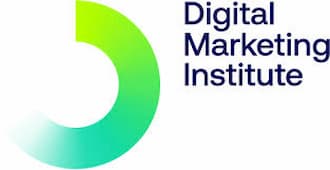 The DMI is the global standard in digital marketing certification. It delivers unparalleled learning experiences. With a Digital Marketing Institute program, you can get certified and stay ahead of the rat race as they provide world-class knowledge and prepare you with the skills employers seek.
With its inception in 2009, the Digital Marketing Institute has 100K members across the globe. It operates in 100+ countries and also works in association with global marketing teams of many blue-chip brands and leading education brands. DMI offers both short and comprehensive courses related to digital marketing.
In the professional course range, they have a professional, postgraduate, and master's course in digital marketing and certified courses in social media, search marketing, digital strategy, and planning. Within the short course range, there are courses for content marketing, data and web analytics, eCommerce, social media, UX and website design, search engine optimization, paid media, email marketing, digital display, customer experience, and so on.
About the Course:
The Professional Diploma in Digital Marketing is a flexible online digital marketing course to empower you with critical digital skills for the modern workplace. It comes at the cost of $1368 with benefits such as a two-year free membership to a global network and a globally recognized certification.
Also, there is a student support team, tutors with industry experience providing 360 degrees support. The online digital marketing course contains 30 hours of course content, with 24 weeks to complete the course, the average completion time being 8-10 weeks.
Course Curriculum:
The comprehensive program includes:
Introduction to digital marketing
Content marketing
Social media marketing
Search engine optimization
Paid search using Google ads
Display and video advertising
Email marketing
Website optimization
Analytics with Google analytics
Digital marketing strategy.
What makes this course unique?
One of the most significant advantages of this course is the internationally recognized certification, highly sought by employers the world over. With the DMI membership program, you will get news, extra content, and tools and be a part of the global marketing community enabling you to be up-to-date. With 12 years of excellence, DMI is sure to make you a pro with great insights and experience.
For someone who is looking for a more in-depth online digital marketing course, the DMI has the Postgraduate Diploma in Digital Marketing, which is a 44 weeks online program at $4109, with a postgraduate certification. It is a fully upgraded course for senior digital marketing professionals covering leadership, customer experience, digital strategy, eCommerce, and strategic planning.
Become a Digital Marketer with Udacity (Paid)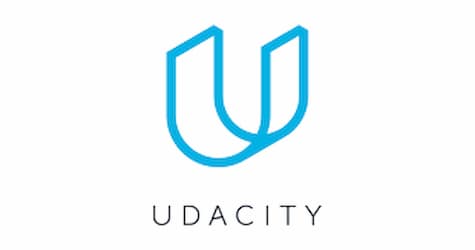 Udacity is another online education platform where people learn new skills, land great jobs, and build a career they desire. With a mission to train workforces with future-proof skills, Udacity has a partnership with leading tech companies. Udacity is a powerful digital platform with flexible learning paths that allow even the busiest people to upskill without breaking a sweat.
For the most part, Udacity provides courses in subjects like programming and development, artificial intelligence, cloud computing, data science, digital marketing, etc. With its inception as an experiment in online education, the potential to reach eager learners across countries inspired the founders, and Udacity came to fruition.
About the Course:
Become a digital marketer is a nanodegree online digital marketing course where you can gain real-world experience, run live campaigns, and learn from top experts. It is a three months course for 10 hours a week. Being an online course offers flexibility with learning.
Course Curriculum:
The comprehensive syllabus includes:
Marketing fundamentals
Content strategy
Social media marketing
Social media advertising
Search engine optimization
Search engine marketing with Google Ads
Display advertising
Email marketing
Measure and optimize with Google Analytics
What makes this course unique?
The content is immersive with real-world projects to help you master digital skills in demand. There is also technical mentor support to help you through your journey, a personal coach to motivate you, and career services for interview prep and more. Also, the content is co-created with Facebook. All participants get valuable personalized project feedbacks and practical tips with industry best practices.
Become a Digital Marketing Specialist with LinkedIn Learning: (One-month free trial)
LinkedIn is the world's largest professional network with a presence across more than 200 countries and more than 722 million members. This platform not just connects professionals but also has a learning wing, LinkedIn Learning.
LinkedIn Learning upskills employees in relevant and applicable skills, providing them with a personalized learning experience. There are learning solutions and also a repository of knowledge in the form of libraries. The vast array of courses caters to business, technology, creativity, and other certification programs.
About the Course:
Become a Digital Marketing Specialist is an online digital marketing course to help you learn analytical and tactical skills honing you into a professional digital marketing specialist. Through this course, you can explore the marketing channels, practice with hands-on training, and design and create digital marketing strategies. It is a 24-hour course that you can complete at your pace. Upon completion of all modules, you earn your badge of completion. The instructors are all professionals with tremendous relevant experience. You can enrol for free with the free trial month offer, and subsequently, it is chargeable.
Course Curriculum:
It is a combination of twelve courses, which are:
Online marketing foundations
Google analytics essential training
Search engine optimization foundation
Google Ads essential training
Content marketing foundation
Social media marketing foundation
Marketing on Facebook
Instagram marketing
Social media marketing ROI
SMM Strategy and optimization
Email and newsletter marketing foundation
Introduction to graphic design
What makes this course unique?
High-quality, relevant content, personalized recommendations, and ease of access make the course a breeze. It is an insight-driven course, and the global network connectivity makes this course worthwhile. LinkedIn uses skills and job data to identify in-demand and emerging trends and skills and then creates high-quality courses such as the one for digital marketing. Data-driven content sure has many advantages.
In Summary
Whether you are just stepping into the expansive digital marketing world or are ready to deep dive further, there are online digital marketing courses to suit all needs and budgets, something to match your individual goals and learning style.
Most online digital marketing courses are moreover custom-fit, allowing flexibility of timing and even tailoring the modules as per your goals. Not just that, it is mostly industry experts and veterans who are mentors in the renowned courses offering invaluable insights right from their experiences of what works and what does not.
The syllabus of digital marketing is so vast that you get to learn and acquaint yourself with varied in-demand digital skills. You know how to use various social media channels like Facebook, Twitter, LinkedIn, Instagram, and Pinterest to promote and propagate your business. The consumer journeys, the consumer behaviour, retargeting of the consumers are concepts you understand better.
Lead generation, marketing funnels, conversion ratio, email marketing, automation of the digital marketing process for efficacy and better ROI, and use of various tools to simplify the process of digital marketing and creating digital marketing strategies are aspects that are not alien to you after a course in digital marketing.
What is more, you also learn the art of content writing, some basics of graphics and design, creating a functional WordPress website, and all about eCommerce. Online digital marketing courses are like a treasure chest containing valuable gems.
Explore here the top 7 content writing workshops to attend.
When you master digital marketing, you make yourself invaluable to your company/business. It is that powerful tool that changes the face of companies with limited resources. A digital marketing certification is a beautiful addition to your wall of fame. It is sure to provide you with a high-paying job.
Is digital marketing a promising career in 2020? Is it a well-paid career?
Digital marketing is a future-proof skill as it is in demand and will continue to be in demand for the foreseeable future. It is a job profile that exists across all industries, healthcare, and entertainment or travel and hospitality, or manufacturing industries.
All businesses big and small, without a second thought, NEED a digital marketing strategy in place to succeed. Add to it the gap in skills and demand only creates more job opportunities than ever.
Further, the prerequisites to an entry-level job are reasonably minimal, and ability counts more than professional qualifications. Even if you prefer niche specialization jobs, digital marketing has a variety of niche jobs within itself. Every element of digital marketing acts as a separate niche, and there are specialized jobs for each.
All in all, digital marketing is a very versatile field and an evolving industry with excellent income potential. A digital marketing manager today gets anywhere from 4 Lakhs to 10 Lakhs based on abilities and experience.
The only disadvantage, as some might like to call it, is the constant learning and upgrading and the cut-throat competition. You need to be up-to-date and relevant if you want to excel at digital marketing. The high competition requires you to monitor and learn new trends always, be watchful of what is working for which industry, and make the necessary additions, deletions, or changes within your digital marketing strategy.
Is digital marketing easy?
While it definitely may not be easy at first, it is not something that requires a genius. Digital marketing is perhaps the most exciting and creative career in today's times. Nonetheless, it requires critical thinking skills, creativity, and also analytical skills. It takes a host of skills to become a professional digital marketer.
Foremost of all is leadership and the ability to translate vision into action through all team levels seamlessly. For people with a natural propensity to lead and manage, digital marketing may seem like the magic wand.
For the rest, take heart. There is no skill that you cannot learn and acquire if you work on them. Getting started is definitely a cakewalk. For the rest of the journey, dedication and perseverance is the key.
Digital marketing is the only marketing for the present and future. It is a results-driven, data-driven job for the most part. Here is a pro tip. Make a list of some of the top digital marketing experts and then follow them. Following them on social media and subscribing to their newsletters are a way to get a constant influx of knowledge right into your inbox.
If you aspire to become a professional digital marketer, there are no real obstacles. Just take up a course and get started right away.