Are you planning to jump onto the bandwagon of content writing? If yes, you need to join a premium institute that offers you the best professional training in content writing. For aspiring content writers residing in Chennai, below is a research-based list of the top 7 content writing training institutes in Chennai. We bring you the course syllabus and other vital features on offering at each of the institutes, making your work easier.

Content Creation is the foundation of digital marketing. Digital marketing is a dynamic field, and so is the sphere of content writing/creation.
Content creation, as HubSpot puts it, "is the ultimate inbound marketing practice."
Every piece of content you create should be carefully curated and woven seamlessly around business goals. Content has the power to make or mar a business. Great content that is of value to the customers is what makes for a successful digital marketing strategy.
The main aim of content creation is to provide information and build a rapport with the customers. It involves engaging with the target audience using various communication channels. Content creation is also the distribution of valuable, relevant content via websites, social media platforms, and more. The ultimate goal of content creation is brand awareness and conversion of leads into sales.
The evolving digital marketing scenario has led to an unprecedented demand for talented content writers. The scope of a content writer is more significant now than ever before. Today, mere waxing eloquent without guidance on the target audience is pointless. A content writer's job profile changes with changing trends and technologies.
So then what is relevant in today's digital world? The answer is, SEO Content Writer. Yes, with SEO gaining more and more importance on the digital platform, you need to become an SEO content writer to remain employable.
SEO CONTENT WRITING
SEO or Search Engine Optimization is the magical and crucial ingredient of digital marketing and content marketing. In simple words, it is just a process of making sure your content is optimized for relevance and search. It should be easy to understand, and easy to find on the search engines.
The more relevant your content, the more quickly it solves user queries, the more authority it gains on the search engines. It is as simple as that—no complicated digital marketing jargon.
You Can Also Check out our article on the Top Content Writing Courses in Hyderabad 
Why is SEO important in content writing?
SEO is responsible for the ranking of a website. Writing with SEO guidelines ensures you rank high on search engines like Google and Bing and get more visitors and audience. For an SEO content writer, it is imperative to write content with:
A focus on what the reader wants to know.
Write crisp and grammatically clear content.
Use SEO keywords in the content in a natural way, avoiding overstuffing.
Keywords are the key factor in SEO. They may either be words or phrases. What are these keywords? They are the search words or phrases that people type when they want information for something on the internet.
Taking an example, if a reader is searching for information on how to train a Labrador puppy, they might use words like "training a Labrador," which then is a keyword phrase. Excessive use of keywords is an absolute blunder. Always use them naturally, maintaining content relevance.
So, as an SEO content writer, you should focus on writing for the audience. Use keywords or keyword phrases naturally. You may use keywords to outline your content or even incorporate some natural keyword phrases as headings.
Having understood the importance of SEO in content writing, let us now move on to explore some of the good institutes that offer content writing training in Chennai.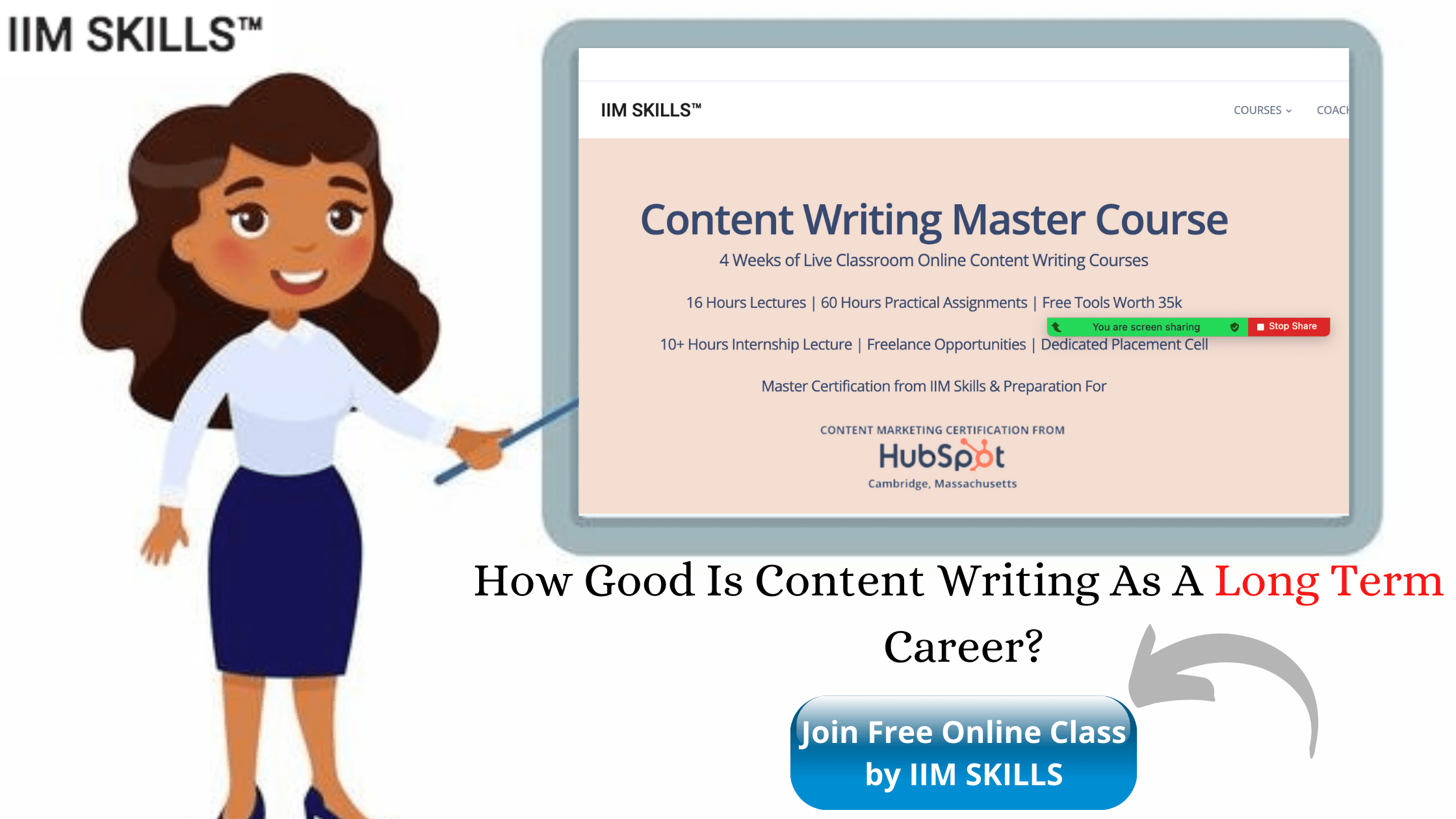 CONTENT WRITING TRAINING INSTITUTES IN CHENNAI
Chennai, the capital of Tamil Nadu, like its metropolitan counterparts, has the right balance of rich cultural history and urbane lifestyle. Chennai has embraced globalization with open arms. With a nickname of Detroit of Asia, Chennai is the auto hub of India. It is a famous city for both manufacturing and service industries, not to forget the many IT giants.
The various industries in Chennai have been a driving force in job creation. Globalization, too, is spearheading a digital revolution, and that is creating many new job markets. The job market for content writers is ripe in Chennai right now. It is the right time for aspiring content writers to take that plunge, for content writing is here to stay.
All information is content, and content can never cease to exist. Blogs, websites, podcasts, music, video content, newspapers, social media posts, e-commerce portals, all of these myriad sources of information and entertainment thrive on content.
With that being said, let us go through the details of some institutes that can prepare you for a job in content writing. Though you may be a closet writer and have a flair for writing, in today's competitive digital world, you need better skills.
Must Read For Digital enthusiasts in Agra: Best Digital Marketing Courses in Agra
CONTENT WRITING TRAINING AT IIM SKILLS
IIM SKILLS is an institute that offers skill development courses, skills that enhance your career. These courses are for working professionals, entrepreneurs, students, and even homemakers. The course design and structure are entirely job-oriented, thus preparing you to earn within a short period of course completion. Enriched with all the practical knowledge and experience, it makes aspirants industry-ready.
IIM SKILLS is a global leader in the online education services, with its flagship course being the Content Writing Master Course. The other upskilling course on their portfolio is that of digital marketing, which is in high demand today. Academically, they also provide CAT coaching for candidates aspiring to enter the IIMs.
IIM SKILLS provides world-class education yet at affordable pricing. All of their courses are through the online platform and self-paced programs. It is absolutely the top content writing training institute in Chennai. The institute offers a demo class. Once convinced, you can enroll in the course. The Content Writing Master Course, as the name suggests, is the most comprehensive course on content writing that covers all crucial aspects to become job-ready.
Salient Features of the course:
The course is instructor-led on the online platform via Zoom conferencing software.
The course fee is INR 14,900 + GST and is for one month. It covers four weeks/16 hours of live classroom training with 60 hours of practical training and assignments.
For students who are unable to attend any live sessions, there are backup classes in the form of recorded sessions.
The faculty has 10+ years of industry experience and are the best in the field, guiding you at every step through the technical aspects as well.
The Learning Management System is the online repository of all the course material, and candidates have lifetime access to it.
The course comes with a 100% money-back guarantee, a feature that no one else in the industry offers.
The syllabus includes modules on:

Web development and setting up a WordPress site.
Blog creation and understanding the intricacies involved.
An introduction to content writing exploring all types of content, the publication, and distribution channels.
The all-important content keyword research involving various tools and how to use them after analyzing the competition.
Start writing content after exploring topics and understanding other nuances of a buyer persona, what customers want, etc.
Content writing tools, checking on quality, and content engagement.
Duplicate content detector and using tools to avoid plagiarism.
Content distribution using email, capturing leads, email marketing automation, etc.
Google local page set up with multiple locations set up.
Content marketing using social media and the critical do's and don'ts of social media.
Exploring social media tools and hacks for content management.
A complete module on freelance content writing and how to monetize your newly acquired skills.
Certifications:
The institute provides globally accredited certifications, including a content marketing HubSpot certification, which adds immense value to your job profile. The Content Writing Master Course at IIM SKILLS is truly meaningful and outstanding.
Here is the most genuine guide to – Is IIM SKILLS Fake?
Address and Contact Information:
H B Twin Tower, 8th Floor
Max Hospital Building, Netaji Subhash Place
Pitampura, New Delhi,
Telephone #: 92110 99503
CONTENT WRITING TRAINING AT FITA
FITA or Focus'd IT Academy is a training and placement company in Chennai. Managed by IT veterans, having more than a decade of experience, they have their centers in Bangalore, Chennai, Madurai, and Coimbatore. With 120+ courses, 500+ expert trainers, and 600+ placement tie-ups, FITA prides itself on training an impressive 20,000+ students in various programs.
FITA provides training in software development, mobile, web development, cloud, artificial intelligence, big data, cybersecurity, digital marketing, languages, finance and accounting, and so on. A friendly environment and a focus on individual needs make FITA a famous institute. For the same reasons, it is one of the top content writing training institutes in Chennai.
Salient Features of the course:
The content writing course in Chennai at FITA helps aspiring writers imbibe all that is necessary from the professional trainers and transform into successful content writers themselves.
Faculty comprises of trainers with 12+ years of experience.
The course has the right blend of theory and practical sessions.
The course is for 60+ hours, and course timings are flexible.
The fee is affordable and involves real-time projects and case studies.
The course is inclusive of interview tips and training and resume building along with support from their placement cell.
Each batch comprises of only five to six members.
The course curriculum includes:

Fundamentals of content writing.
Grammar essentials for great content.
Stages of content writing.
Designing tools.
SEO content writing.
Writing Ad copies that convert.
Writing Ad copies for Google search ads.
Landing page content.
Web content writing.
Blog content writing.
WordPress set up and mastering WordPress.
Email content writing.
Technical writing.
Social media content writing.
Press release.
Article writing.
Content publishing and basic marketing techniques.
Address and Contact Information:
The institute has branches in Velachery, Anna Nagar, T. Nagar, and Tambaram.
No 14, Block No, 338, 2nd Avenue
Ranganathan Garden, Anna Nagar,
Chennai-600040
Phone: 98404-11333
Recommended Read: Digital Marketing Courses in Dehradun
CONTENT WRITING TRAINING AT SPARK ACADEMY
Spark Academy in Chennai offers various courses such as HR training, content writing, payroll training, event management, taxation, interior designing, and soft skills training. At Spark Academy, the course material is as per industry standards with the latest updates. All the training is practical with real-time scenarios. The trainers are professionals with at least two decades of experience.
Spark Academy provides career opportunities to the students upon course completion through their client organizations.
All the programs focus on job orientation and are tailor-made as per the industry. Spark Academy is also one of the top content writing training institutes in Chennai.
Salient Features of the course:
The course is for one month either on weekdays or weekends.
The batch timings could be 10 a.m. to 1 p.m., 2 p.m. to 5 p.m., or 4 p.m. to 7 p.m. The course fee is INR 6,000.
The academy also offers custom fast track training or full-time batches.
The course curriculum involves:

Fundamentals of writing.
Writing it right.
Writing process.
After writing.

Any graduate with a flair and passion for writing is eligible to take this course.
Spark Academy offers 100% placement support and interview tips and guidance as well.
Contact Information:
96772-07445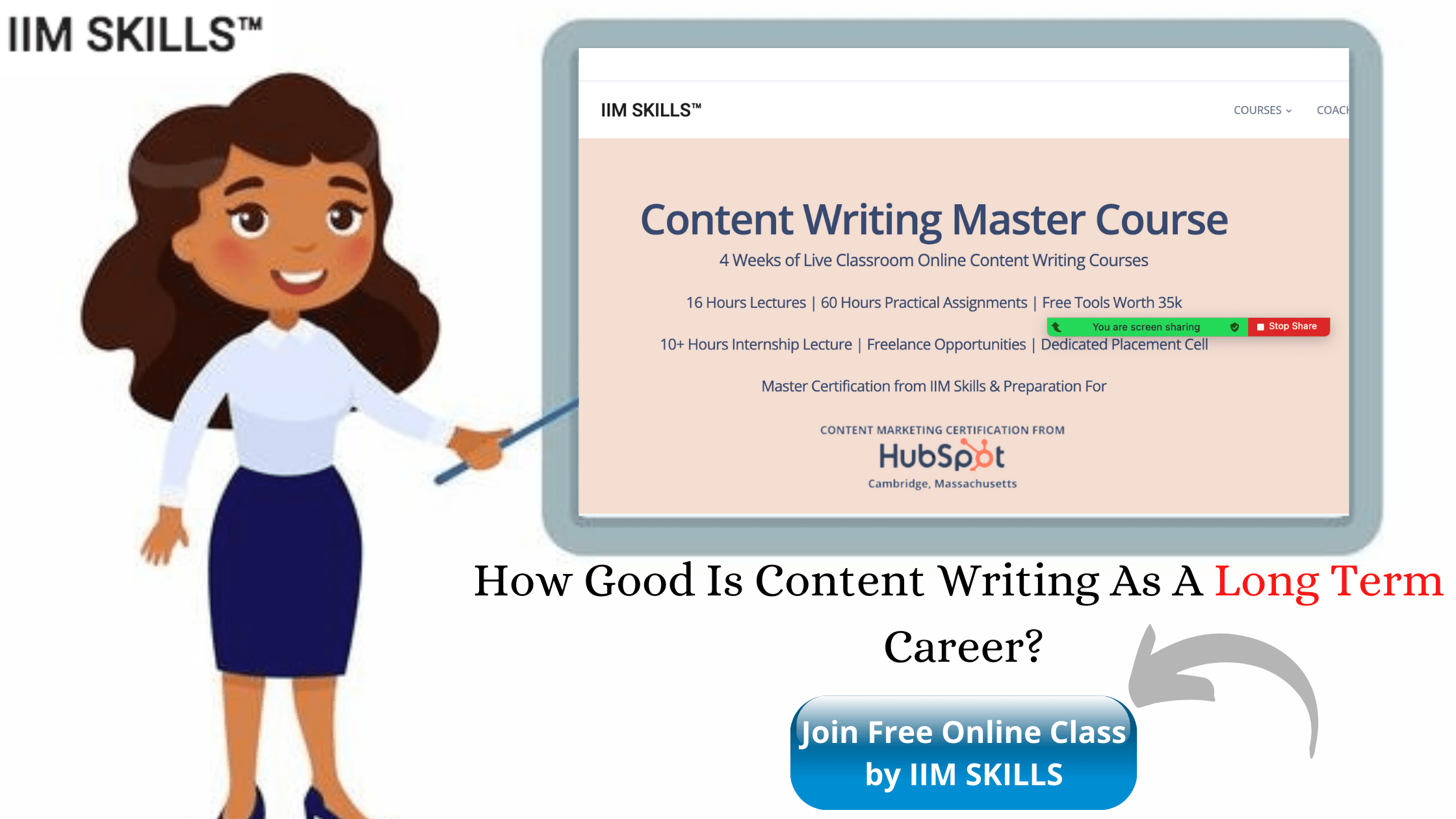 CONTENT WRITING TRAINING AT PAYILAGAM
Payilagam is a software training institute in Chennai. It focuses on enabling individuals to learn the practical skills to bridge the gap between education and employment. Quality training with a focus on trainees, adopting a realistic approach, Payilagam believes in continuous improvement.
Payilagam has training programs in software testing, mobile applications, admin training, networking, cloud computing, web designing, etc. They have YouTube tutorials for students to go through before choosing their institute. Payilagam is popular as a content writing training institute as well, in Chennai.
Salient Features of the course:
The course provides candidates with expert training to develop writing skills.
The course syllabus includes:
Expressional basics.
Content writing essentials.
Advanced expression.
Effective web content writing techniques.
Different types of writing.
The writing process.
Ethical norms in content writing.
The institute also helps candidates with mock interviews, resume preparation, and placements.
The trainers are professionals who provide real-time training with an individual focus on every candidate.
The emphasis at Payilagam is on practicals.
Address and Contact Information:
Payilagam Software Training Institute
No #7, Vijaya Nagar 1st Main Road,
Velachery, Opposite to Park,
Chennai-600042
Phone: 83447-7733
88837-75533
CONTENT WRITING TRAINING AT ADWANTS DIGIMAC
Adwants Digimac is a DMI licensee. It is primarily an IAC (Industry Advisory Council) approved course provider in Chennai, providing digital marketing courses. The institute aims to emerge as a thought leader in providing digital marketing courses. It believes that the digital marketing domain needs more qualified professionals and, towards that end, offers in-depth courses to their students.
Adwants Digimac is a brainchild of Adwants Creatives, which is a prevalent branding and digital marketing firm providing its services to businesses across spectrums. The courses on offer at Adwants Digimac include digital marketing, SEO training, social media marketing, PPC training, content writing, and affiliate marketing.
With an impressive clientele, Adwants Digimac also comes in the list of the top content writing training institutes in Chennai.
Salient features of the course:
The Content Creation Expert Course is short and intensive for 15 hours.
It includes writing assignments to practice various forms of content writing.
The course consists of tips and tricks to improve grammar and language skills.
The course modules are:

Scope of content creation.
Blog writing.
Writing for social media.
Writing for websites.
Importance of SEO and SEO friendly content.
Email marketing.
How to improve one's English grammar?
Introduction to technical writing.
Introduction to content strategy.

The training can be classroom or virtual training. There are convenient batches and timings for working professionals.
Address and Contact Information:
2nd Floor, Old No-103, New No-45,
Eldams Road,
Teynampet, Chennai-600 018.
Phone: 044 48599556
CONTENT WRITING TRAINING AT ZUAN EDUCATION
Zuan Education is the academic training wing of Zuan Technologies which is a services firm.
The academy has 50+ courses catering to the requirements of the employable workforce. It has an impressive faculty of 200+ trainers.
The plethora of courses can cater to almost any segment of students and professionals. Their courses include digital marketing, content marketing, web designing, software development courses, SEO training, mobile app development, data science, business productivity courses, etc. With 10+ years in the academic training industry, Zuan Education easily qualifies to be on the list of the top content writing training institutes in Chennai.
Salient Features of the course:
The content marketing training starts at a fee of INR 6,999. There are options for individual training, online training, and custom training, for which you need to contact the institute for pricing.
Key features of the course include a custom syllabus, live project training, industry expert faculty, doubt clearing sessions, and intensive training.
There is a free demo class available. Every candidate gets individual attention.
The course, which is for 20 hours, provides career guidance as well.
The content marketing course syllabus includes:

Content marketing overview and strategy.
Content marketing channels.
Writing messages and creating content.
Getting your message into the media.
Content strategy and challenges.
Blog marketing.
Social media marketing channels.
Image marketing.
Video marketing.
Article and press release marketing.
Email marketing.
Event marketing.
B2B marketing.

The course has exposure to live projects, dedicated faculty, and periodic evaluation and feedback on the assignments.
The course is for ten days with flexible timing of two hours a day for the weekday batch and four hours a day for the weekend batches.
There is also an option of live instructor-led online training via Skype and Teamviewer.
There is placement assistance upon course completion.
Address and Contact Information:
New No. 61, Old No. 36, Arcot Road
2nd Floor (S2), Kodambakkam,
(Opposite to Chennai Mobiles),
Chennai, Tamil Nadu-600024
Phone: 90255-00600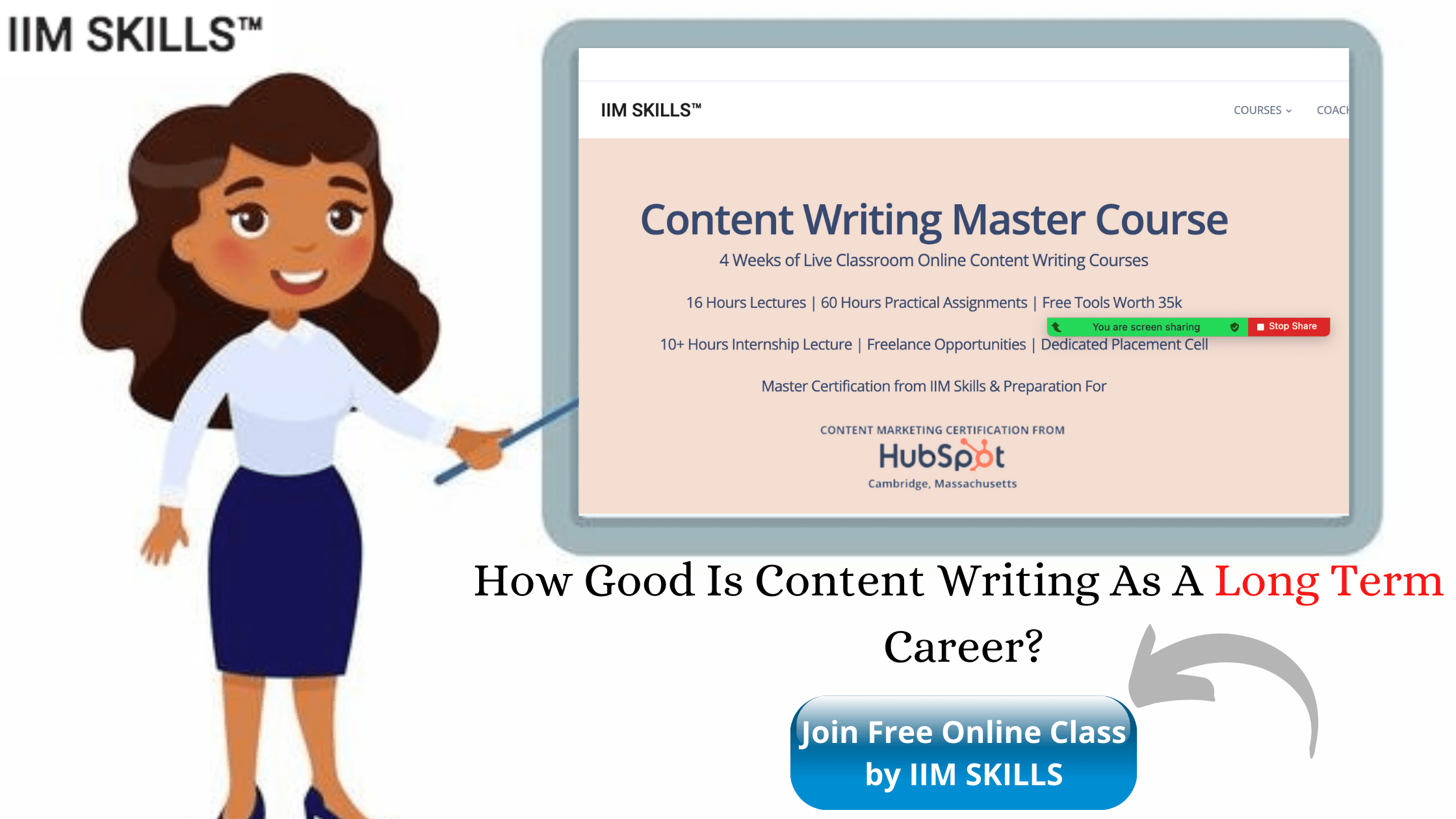 CONTENT WRITING TRAINING AT PRODIGITAL MARKETING COURSES
Prodigital Marketing Courses or PDMC primarily has training courses in digital marketing. The institute trains marketing professionals, students, freshers, and graduates alike and transforms then into digital marketing experts. They have the option of a free demo session.
The institute offers courses in digital marketing, SEO, social media, e-commerce, email marketing, content marketing, affiliate marketing, Facebook marketing, blogging and Adsense and Google Analytics, Google Adwords, and YouTube marketing, amongst others. As evident, it offers specialization courses in the most in-demand skills. With rich experience in the education and training sector, Prodigital Marketing Courses also is one of the top content writing training institutes in Chennai.
Salient Features of the course:
The content marketing training at PDMC is excellent with highly competent trainers, live projects, and practical classes.
It provides industry-valid certifications, mock interviews, and even resume feedback.
There are 100% internship opportunities, 100% practical classes, and 100% job placement.
The mode of training can be a classroom, online, or corporate training.
The training is instructor-led, two hours a day on weekdays or weekends, with 100% mentor support from industry experts.
The institute provides support upon course completion for jobs.
Upon course completion, trainees get a globally accepted certification.
The course syllabus includes:

Basics of content writing.
How to brand your business.
Who is your target audience, and how to focus on them?
Content ideation.
All formats of content marketing.
How to publish your content on relevant digital platforms?
Ways to promote your content.
Building digital marketing funnels to convert potential audience into customers.
Finally, measuring the results and impact of your created content.
Address and Contact Information:
New No 126, Old No 71,
1-A Race View Towers,
Opposite to Metro Railway Station, Anna Salai,
Guindy, Chennai, Tamil Nadu-600032
Phone: 9962097767
FAQS
1. Which Is the Best Content Writing Institute In Chennai?
Considering all the important criteria like faculty members, Job-support, training pedagogy, curriculum, post-placement support, student reviews, and testimonials, we rank IIM SKILLS in Position 1 for Content Writing Courses In Chennai.  
2. Will there be 100% Placement Assistance Once I complete the course?
Several institutes offer placement guarantees, interview assistance, and resume preparation. We recommend you to check with the institutes regarding the same. 
3. What Is The Average Fee for Content Writing Courses In Chennai?
The Average Fee for Content Writing courses is anywhere between Rs 10000 to Rs 20000 for a duration of 1 month to 3 months (4 weeks-12 weeks).  
4. What is the best way to start a content writing career?
The best way to start your content writing career would be to sign-up for an intensive content writing training course. Thereafter, create your own website. This will enable you to create content around your niche. Disseminate it on different online channels. Relevant and high-grade write-ups will get you awareness. 
WRAPPING IT UP:
Undoubtedly, content writing is a lucrative job today and will continue to be so for a while now. If you are planning on a career shift or even if you are embarking on content writing as a side hustle, it is advisable to join an institute.
A reputable institute will give you the knowledge and resources that no amount of freely available resources online can. If you are good enough, you may even land an internship or job. As evident, the best content writing training institutes offer job placement or at least assistance in job placement.
Weigh the pros and cons and see what works for you. The first step to a career in content writing is taking up that professional course to learn the nuances.