If you are an aspiring candidate wanting to learn all about the GST reforms and take up GST training in Hyderabad, you have landed at the right place. At Advisor Uncle, we bring you the top GST courses in India and the major cities. We provide you with a ready reckoner list of institutes that offer comprehensive GST Courses. We give you all the information you need about the mentors, the course fees, the duration of the course, and the curriculum covered. So read on for our research-based list of the top 10 institutes offering GST training in Hyderabad.

The objective of GST is to consolidate various indirect taxes into one single tax. GST is an attempt to overcome various limitations of the previous tax regime and bring uniformity in the taxation structure at a national level. GST has led to simplification and standardization, making tax administration more efficient.
Goods & Services Tax is, no doubt, a humungous reform for the Indian economy. The GST impacts various aspects, including tax structure, tax compliance, tax incidence, tax payment, tax computation, etc., disrupting the complete existing indirect tax system. GST has extensive ramifications on business processes, and it is now essential for all businesses to adhere and comply with the GST Act.
Read here for the top online GST certification courses in India.
Benefits of GST:
At the business and industry level, the benefits include:
Easy compliance and transparency with services like registrations, returns, payments, all available to the taxpayers online.
Cost reduction of locally manufactured goods and services is gainful for the manufacturers and exporters.
Uniformity of tax rates and tax structure.
Minimal, if not complete, obliteration of the cascading of taxes.
Improved competitiveness with reduced transaction costs.
At the central and state government level, the benefits of GST include:
With the removal of indirect taxes, tax administration is simple and easy.
There is better tax compliance and better controls on tax evasion
Higher revenue
For the consumers, the benefits of GST include:
Single tax with transparency
Relieve in the overall tax burden
After all that information on how GST impacts our nation, let us now move on and walk you through the leading institutes providing GST Training in Hyderabad.
GST COURSE AT IIM SKILLS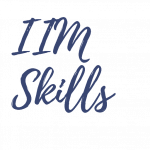 IIM SKILLS is one of the most trusted online institutes offering a variety of courses. Their courses are not only exhaustive but provide you with an all-around understanding of the concepts. Every course is designed considering the industry demands and includes plenty of hands-on learning and implementation of all that you learn.
The GST Course is created by finance experts with years of experience in the finance sector. The 16 hours of lecture covers key modules covering all aspects of GST. The curriculum emphasizes practical learning and helps to grasp all the fundamental and advanced concepts thoroughly. 
Salient Features 
Course Name: GST Practitioner Certification Course 
Eligibility: Freshers, Job seekers, Finance professionals, Business Owners, Retired individuals.
GST Course Fee: The Course fee is Rs 2900 + 18% GST
Curriculum
Fundamentals And Framework Of GST 

GST Registration 

GST Invoicing 

Returns Filing 

Composition Scheme Under The GST ACT 

Input Tax Credit 

Claiming ITC

Advantages of GST 

RCM

Surrender Of GST
Course Duration: 4 weeks
Certification: The Candidates get a GST Practitioner Master Certification upon completion of the course. 
Added Benefits: There is 24×7 Online Support for the resolution of any query or confusion. You get knowledge and access to several software tools and applications. You also have lifetime access to the LMS that has all the required study materials, case studies, and classes recorded. You can download the detailed brochure at the site. 
More so, advance your business accounting skills with the Finest Business Accounting and Taxation Courses in Hyderabad
Contact 99118369503, info@iimskills.com

More Professional Courses from IIM SKILLS
GST COURSE AT CAPITAL TRAINERS, HYDERABAD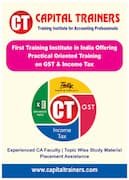 Capital Trainers are a leading institute in the domain of GST training in Hyderabad. They provide practical training on GST registration and returns filing. Not just GST, they provide training in various other segments of taxation like income tax returns, TDS, tax audits, Tally ERP9 with GST, advanced MS Excel, amongst others.
All the training is by experienced faculty, and the institute also offers placement assistance. Candidates get an accredited curriculum, professional certification, placement assistance, and ensure career growth. Capital Trainers also ave authorization for Microsoft certification, Tally certification, and E-accountant certification.
The institute is also offering online GST training in Hyderabad and has thus far completed 90+ batches and trained 2300+ students.
Salient Features:
Course Name: GST Certification Course
Mode: Candidates have flexibility in terms of online and classroom options.
GST course fees: The course fee is INR 7,500/-
Curriculum: The course covers all practical aspects of the Goods and Service Tax and including GST registration, returns, in-depth accounting, and recording of GST transactions.
Features of GST
Banking Matters
Why GST, GST components
GST tax structure
Benefits of GST
GST registration
Filing GST returns
Tax input credit
Certification: The candidate will receive a course completion certificate.
Added Benefits: The practicing CA faculty delivers a perfect combination of theory and practical training, providing excellent training. It is an assignment-based training, and the institute offers placement support with their placement partners.
Contact Information:
F1, 1st Floor, KVR Enclave,
Above ICICI Bank,
Near Gurudwara,
Ameerpet, Hyderabad 500016
Tel: 9848179899
GST COURSE AT SIVA SIVANI INSTITUTE OF MANAGEMENT, HYDERABAD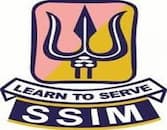 SSIM or the Siva Sivani Institute of Management has a presence in the education sector for decades now. With its inception in 1992, it has achieved overall personal growth to become one of the best management institutes in Hyderabad. It has a rich tradition of pursuing academic excellence with 50 professional instructors and five foreign collaborations.
The institute offers scholarship facility and has state-of-the-art facilities to provide quality education to the students. SSIM offers a postgraduate diploma in management, business analytics, and finance. SSIM also provides an entrepreneurship program and GST training in Hyderabad.
The comprehensive workshop on the Goods and Service tax provides the requisite knowledge and tools to understand GST and its compliance.
Salient Features:
Course Name: GST Training accredited by NACEN
Eligibility: This workshop is open and for traders, manufacturers, finance and accounts professionals, business heads, consultants, commerce students, or even the general public.
GST course fees: The course fee is INR 5,000/-
Curriculum: Delivered by the faculty of SSIM, this course comprises of the following modules:
Implementation of GST law, Compliance and enforcement
Impact of GST on the function of the organization, changes in business process and compliance
GST registration, Filing of returns, availing Input Tax Credit, TDS, Compliance and refunds
Overview of GST and Model GST Law covering CGST & SGST
Supply of Goods and Services
Registration and Tax
GST Business process returns
Input Tax credit
Appeals and Refund
Certification: This workshop has NACEN (National Academy of Customs, Excise, and Narcotics) accreditation.
Contact Information:
NH 44, Kompally,
Secunderabad, Telangana 500100
Tel: 040- 27165450/51/53/54
If you aspire to become an entrepreneur, do read through our article on the top online entrepreneurship courses in India.

GST COURSE AT VEDANTA EDUCATIONAL ACADEMY, HYDERABAD
Vedanta Educational Academy is another center that offers GST training in Hyderabad, along with other courses. There are different courses such as Microsoft Excel, computer basics, income tax and TDS, and various Tally courses.
It is an academy where teaching and learning both are an unforgettable experience. A professional and trusted academy since 1995, it is a top player offering a wide range of products and services and online and offline courses. Students can explore the courses required to polish their managerial skills here.
Salient Features:
Course Name: Tally.ERP9 with GST training.
Eligibility: Anyone willing to learn Tally.ERP9 software and handle the complete GST portal can join this course, whether they are students, employees, employers, or even tax practitioners/consultants.
GST course fees: INR 699/-
Curriculum: The course combines all aspects of Tally as well as GST. It includes the following modules:
Introduction to accounts, Tally.ERP9
ERP9 startup sessions
Accounts management, installments, bills receivable, and payable.
ERP9 with banking sessions
Also, Tally.ERP9 with GST
GST common portal online lectures
ERP9 with TDS
Supply and non-supply vouchers
Data sharing in Tally.ERP9
Manufacturing and production management
Branch-wise accounts
Tally audit
Adjustments, payroll, bonus topics
Instructor support with essential interview questions, sample resumes, etc.
Additional material, notifications, news, updates regarding Tally, and GST.
GST course duration: The duration of the course may exceed 40 hours.
Certification: Candidates receive a certificate upon course completion.
Added Benefits: Candidates have unlimited one-year access to the course and the downloadable course material at any time from any device.
Contact Information:
9-1-113,
Regimental Bazaar,
Shivaji Nagar, Secunderabad,
Telangana-500003
Tel: +91 934-6622-893
GST COURSE AT IDEA COMPUTERS TALLY ACADEMY

Idea Computers Tally Academy has since 2004 imparting quality education in the segments of finance and accounting. The institute has seen huge growth starting as a small coaching center and evolving into one of the leading institutes offering Tally, SAP, advanced excel, and GST training in Hyderabad.
Though it has its base at Hyderabad, it attracts students from all over the country. The institute offers courses on both the online and offline platforms.
Salient Features:
Course Name:
GST Training
Tally for GST, Tally.ERP9 training
GST course fees:
The GST training is for INR 5000/-
The GST for Tally is at INR 6000/- with project material and INR 4000/- without project material.
Curriculum:
The GST training has over 23 modules and includes every small aspect of GST right from direct and indirect taxes, invoicing, reports, forms on GST, income tax, TDS, TCS, and payroll.
The GST for Tally, on the other hand, includes basic accounts, inventory management, financial management, technical levels in ERP.9, advanced MIS reports and taxation, and GST.
GST course duration:
The GST course is for 60 hours with daily two-hour training for 30 days.
The GST for Tally course is for 120 hours with daily two-hour training for 60 days.
Certification: Candidates get the certificate of course completion after the course and project. Also, the students get a performance-based rating by experts who review the projects.
Added Benefits: Additional preparation in the form of resume preparation, interview questions, and how to face interviews are also a part of the training.
Contact Information:
5th Floor, Flat #502, 202,
118 Annapurna Block, Adhitya Enclave,
Opposite Mathrivanam, Kumar Basti,
Ameerpet, Hyderabad-Telangana 500016
Tel: +91 99638 99449
GST COURSE AT NATIONAL INSTITUTE FOR MICRO, SMALL AND MEDIUM ENTERPRISES

Initially set up as the Central Industrial Extension Training Institute, the NI-MSME, plays a pivotal role in promoting small enterprises. With the primary objective of being trainers, the organization has widened its scope of activities to include consultancy, research, and training programs.
NI-MSME has made many memorable contributions in the field of enterprise development both nationally and internationally. Even the facilities and infrastructure of the NI-MSME campus are at par with international standards. With immense experience and expertise in various fields, the programs by NI-MSME have universal relevance.
It provides programs for individuals, for MSMEs, for professionals, and national executive development programs. It offers under the programs for professionals, GST training in Hyderabad.
Salient Features:
Course Name: Training Program on Goods and Services Tax
Eligibility: This training is for academicians, students, entrepreneurs, key managerial personnel, professionals, and tax consultants.
GST course fees: The course fee is INR 6,000 + 18% GST. It is INR 7000/- for the residential program.
Curriculum: The training includes understanding transitional issues in migrating from the current indirect tax to the GST, its impact on industries, trade, and services, practical knowledge on the GSTN framework, and getting acquainted with the tax compliance mechanism.
GST course duration: The training is for three days.
Contact Information:
National Institute for Micro, Small and Medium Enterprises (NI-MSME)
(An Organisation of the Ministry of MSME, Govt. of India)
Yousufguda, Hyderabad-500 045
Tel: 040-23633220

GST COURSE AT AFS ACADEMY
AFS is a unit of the Akshara Finserv, an accounting and business consultancy service provider in Hyderabad. The main objective of AFS Academy is to help graduates and working professionals in the finance and accounting industry with practical training.
The academy delivers Tally, taxation, MS Office, Advanced excel, and GST training in Hyderabad. It is also an authorized training facilitator of Tally Education Pvt. Ltd and hence has its training curriculum per Tally Education. At AFS, aspiring candidates get trained, assessed, certified by Tally, recognized and employed by various top employers.
Salient Features:
Course Name: GST Using Tally.ERP9 to get GST ready
Curriculum: The course covers all critical aspects of GST and includes:
Introduction to GST
Getting Started with GST (Goods)
Recording Advanced Entries
GST Adjustment and Return Filing
Getting Started with GST (Services)
Recording Advanced Entries
Migration to Tally.ERP9
Certification: It is a certification course approved by Tally Education, and the candidates get a verifiable certificate by TALLY.
Added Benefits: 100% practical training, latest syllabus as per industry standards, regular assessments, a dedicated Tally 24/7 student portal access are some benefits of the GST course at AFS. Besides, flexible batch timings, personality development programs, interview skills, and an opportunity to work with AFS are undoubtedly of significant importance.
Contact Information:
Sai Datta Arcade, #H No 3-6-517,
Flat no 406, Street Number 6,
Himayatnagar, Hyderabad,
Telangana-500029
Tel: +91 – 8143818169
GST COURSE AT KRISHNA KUMAR'S INSTITUTE OF COMPUTERIZED ACCOUNTANCY AND MULTIMEDIA
The Krishna Kumar's Institute of Computerized Accountancy and Multimedia or the KKI is a training center in Hyderabad. It offers training on various subjects such as taxation, practical accounts, Tally.erp9, advanced excel, MIS reports, ratio analysis, and even GST training in Hyderabad.
The director cum faculty has a vast experience of over 30 years in the department of finance and accounts and almost 20 years in CA firms. The KK institute is in existence for over a decade and even provides jobs to deserving candidates after a period of training and internship.
Salient Features:
Course Name: GST Act, 2017, Diploma in Taxation
Eligibility:  Graduates and postgraduates of the commerce background or MBAs.
GST course fees: The GST course is at INR 2500/-
Curriculum: The training includes an introduction, registration, definitions, slabs of the commodities and rates, and form filling.
GST course duration: The training takes approximately 15 days and has flexible timings of two hours, four hours, six hours, or eight hours of training a day.
Added Benefits: The institute provides quality and cost-effective training.
Contact Information:
510, 5th Floor,
Annapurna Block, Aditya Enclave,
Ameerpet, Hyderabad.
Tel: +91 9391147005
GST COURSE AT COMPUTECH INFO SOLUTIONS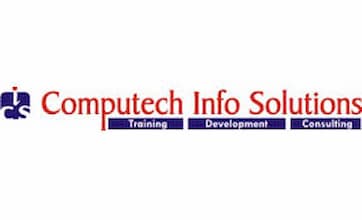 CIS or the Computer Info Solutions, is yet another leading software training institute in Hyderabad. The institute primarily caters to all software training and provides online and classroom training.
In addition to various software courses, Computer Info Solutions provides web designing, MS office, advance excel, Tally ERP, and even Tally GST training in Hyderabad.
Computer Info Solutions also leads in job placements, which adds value to its training as well. Students can avail of a free orientation, meet the trainers for counseling, and get career advice.
Salient Features:
Course Name: TALLY GST
Curriculum: The Tally GST course is very extensive and includes topics like:
Activating GST for a company
Calculation of GST and types of GST
GST Adjustment with Journal Voucher Entries
Creating Stock Items and Stock Group for GST
To Map Your UOM to UQC in the Stock Items
Creating a Sale Ledger GST in Tally
Purchase Ledger 18% in Tally
GST Interstate Sales In Tally
Creating Interstate Purchase Ledger in Tally
GST Transaction in Tally
Party Ledger Such As Suppliers, Customers, and so on
Local and Interstate Purchases
Ledger for any Indirect Expenses.
Added Benefits: Hands-on experience with various practice tools, job search assistance, and support for three months even after candidates start working are significant benefits.
Contact Information:
# 401, 4th Floor, SIRI Plaza,
Opp: R.S Brothers, KPHB Main Road,
Above Bank of India, Hyderabad-72.
Tel: 040-66174448
GST COURSE AT EXCEL SOLUTIONS
Excel Solutions is a placement-focused institute offering basic analytics, programming, data science, and Tally courses and GST training in Hyderabad. Practical training through highly experienced trainers and customized course content is what one can expect at Excel Solutions.
The institute provides classroom and online training and even includes fast-track classes. Excel Solutions also cater to corporate training in Hyderabad and Bangalore.
Salient Features:
Course Name: TALLY with GST
Eligibility: Commerce students and working professionals in the post of accounts executives of accountants.
Curriculum: This is an in-depth and advanced Tally training that combines all aspects of GST as well. It includes:
Manual Accountancy
Accounting Basics
Book Keeping
Transaction Vouchers
Sales, Purchases
Books of Accounts
Bank Accounts
Manual Final Accounts
Adjustments
Practical TALLY.ERP9 GST
Accounting in TALLY
Final Accounts in TALLY
Projects in TALLY
Overview on Practical Accountancy
Payroll Process (includes tax computations on GST sales).
Taxation
Taxation Overview
Direct Taxes
Indirect Taxes (includes GST and customs duty)
Taxes on Invoices (includes tax computations on GST sales)
GST course duration: The course is for 45 days.
Added Benefits: It is a 100% practical training with real-time projects. Interview tips, resume preparation, and job support are additional perks.
Contact Information:
#301 3rd Floor, Siri Plaza,
Above Bank of India Opp RS Brothers,
KPHB Main Rd, Bhagya Nagar Colony,
Hyderabad, Telangana 500072
Tel: +91- 8142999100
GST COURSE AT ANS TAX AND ACCOUNTING SOLUTIONS, HYDERABAD
Run by Mr. Shiva Kumar, ANS Tax and Consulting Solutions has provided accounts and taxation services for over ten years. It is a consultancy providing services and accounts, Tally ERP9, TDS, and GST training in Hyderabad.
With a rich professional and corporate experience in accounting in various blue-chip companies, the founder and mentor now educate aspiring candidates and has thus far trained more than 5000 aspirants.
Salient Features:
Course Name: GST Training
Course duration: There is a one-day GST overview training and an exhaustive three-day workshop.
Curriculum: Overall, the curriculum is customizable but comprises of the following topics:
Orientation on GST
Impact of GST on job work
GST-tax invoice
Impact of GST on e-commerce
Debit and credit notes in GST
GST settlement commission
Advance ruling GST
GST audit
Offenses and penalties
GST audit.
Contact Information:
Police Quarters,
Qt No.B.87, 853 Yousufguda,
Sri Nagar Colony,
Hyderabad, Telangana-500004
Phone: 97047 12744
FAQs
1. What is the duration of the GST Certification Course?
You get plenty of choices. there are self-paced courses, live classes as well as hybrid programs that have both live classes and recorded sessions. It is up to you to choose a mode of learning that is convenient for you and helps you make the most of your time.
2. How much salary can a GST practitioner expect? 
A GST Practitioner can earn anywhere from 4lacs- 6lacs per annum. With expertise and experience, you can expect to get even higher salaries.
3. Which top institutes offer GST courses online?
There are many institutes that offer top-grade GST courses online like IIM SKILLS, TaxGuru, ICAI, and many more. The curriculum is top-notch and the mentors are affable and help you every step of learning the complex concepts of GST.
CONCLUSION:
In a global economy, with employees jumping jobs quickly and increased competition, there is a skill gap felt in almost every industry. Whether it is a marketing domain or IT sector, or the accounts, taxation, or management sector, various ed-tech platforms provide courses to bridge this skill gap.
For students and professionals belonging to the accounts, finance, banking, and taxation segment, there are numerous job opportunities with high paying packages. With the introduction of GST, there is excellent scope for GST practitioners.
Furthermore, it is a win-win situation for Tally professionals. Tally ERP9 with GST is the preferred requisite as it combines the most popular and perfect business management solution with GST software, making it an ideal and functional combination.
GST certification courses come at different levels. The workshops and webinars basically cover all theoretical aspects and are acceptable as a brushup for someone who already knows all about GST. The certification courses, on the other hand, provide basic and advanced knowledge on all aspects of GST like taxation, registration, reporting, returns, refunds, and much more.
Benefits of getting GST Certified
A certification is a means to tell your employers that you have mastered a specific skill. In any domain, certifications from recognized institutes add to the resume of a person. Here are some of the benefits of getting a certificate you should know of before you step into a career in GST:
An experienced professional or a fresher in the finance/accounts/taxation industry, a GST certification is sure to help you professionally.
As a matter of fact, certified candidates are the preferred choice for recruiters and get a better pay package.
A GST certification can be of additional value to your skillset and push you up the ladder if you are in the finance/accounts department. It is one of the trending and most sought-after skills today.
The job roles for people who have a GST practitioner or GST certification include those of GST operation officer, tax consultants, internal audit GST executive, etc.
You can even open up a consultancy firm and provide your services once you have a GST practitioner certification.
With that being said, all the CAs, freshers, as well as professional CFOs, LLB practitioners, MBA finance students, ICWA professionals out there have a great opportunity in the form of GST. They can expand and diversify their existing practice or as fresh graduates pursue a career in the same or as entrepreneurs open up consultancy firms. The demand is enormous and the opportunities are excellent.