Are you a Chennaite trying to understand the GST reforms for your business/organization? Or are you a graduate/postgraduate from the accounts, commerce, taxation field looking at up-skilling yourself with GST knowledge? In either case, you are in the right place. We bring you a well-researched list of the top 10 institutes for GST training in Chennai. In this list, we have included only those institutes where subject matter experts design the course and certified and experienced professionals deliver the training. We also have the modules covered in each institute, the certifications, and other details like the GST Course duration and eligibility.

Though overall, the modules covered are more or less the same at all institutes, the hands-on training and practical learning with projects make a huge difference. Further, some institutions provide placement assistance, as well.
If content writing interests you, do check our article on content writing workshops that made it to the headlines.
It has been three years since the introduction of the Goods and Services Tax reform, but there are complexities, and it is still a work-in-progress with many teething problems. Getting it right at the onset itself is undoubtedly an unrealistic expectation.
Some of the main sore points are that GST has four rate slabs at 5%, 12%, 18%, and 28%. Several items now fall in the exempt or nil duty. But the GST Council is working diligently and keeps bringing out amendments as and when necessary to streamline the process. All we need is a determination to be GST compliant to see the success of this significant tax reform.
If you are from another city, you can check our article on the top online GST certification courses in India.
Moving on, here is our review of the top 10 institutes providing GST training in Chennai.
GST COURSE AT IIM SKILLS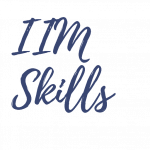 IIM SKILLS is one of the most well-reputed ed-tech institutes providing an intensive curriculum in diverse professional courses. The courses include digital marketing courses, CAT training, Technical Writing Course, and GST Practitioner courses.
You get an industry-validated syllabus designed by experts with years of experience in the accounting, and finance sector. The course covers all the significant topics related to GST in the 16 hours of lecture. There are numerous practical projects that you work on. You master the complex components of GST and become confident individuals ready to venture into the world of finance and taxation. 
If you want to take a step further in the domain of taxation, you can also know about the top-notch business accounting and taxation courses in Chennai.
Key Highlights:
Course Name: GST Practitioner Certification Course 
Eligibility: Freshers, Students, Finance professionals, Business Owners, S&MB Entrepreneurs, Retired individuals. It is also beneficial for anyone interested in learning about GST irrespective of the field they work in. 
GST Course Fee: Rs 2900 
Curriculum
Fundamentals, And Genesis Of GST 

GST Registration 

GST Invoicing Rules 

Composition Scheme Under The GST ACT 

GST Returns Filing

Input Tax Credit 

Understanding of the GST forms

Benefits Of GST 

Reverse Charge Mechanism

Amendments, Surrender Of GST
Course Duration: 4 weeks
Certification: The Candidates get a Master's Certification upon completion of the course. 
Added Benefits: The interactive virtual classrooms at the institute provide for immersive learning. After registration, you get to become a member of a community of more than 2000 GST practitioners. You have the Learning Management System that provides you with all the recorded class sessions, updated content on GST, and course materials. It is available to you for lifetime access. 
Contact 99118369503

More Professional Courses from IIM SKILLS
GST COURSE AT SAKTHI TALLY ACADEMY, CHENNAI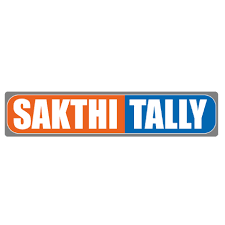 With inception just in 2019, Sakthi Tally Academy is an institute to reckon with. The founder, with an experience of over 20 years, started Sakthi Tally to provide complete support to business houses in terms of their Tally and GST needs. The academy focuses on giving young graduates the necessary skills making them employable accountants.
Sakthi Tally Academy strives to provide quality, industry-oriented training, and best placement support to all the trainees. The academy offers a certified employable accountant course and online basics of Tally with GST training in Chennai. Furthermore, the academy has authorization from Tally Education Private Limited to conduct Tally.ERP9 training.
Under the Tally head, the academy has four courses, Tally Ace, Tally Pro, Tally Guru, and the GST using Tally.
Key Highlights:
Course Name: GST using Tally
Curriculum: This course is an advanced level certification course that enhances the candidate's knowledge of the theoretical and practical aspects of GST. The syllabus includes:
Introduction to GST
Getting Started with GST-Goods
Getting started with GST-Services
Recording Advanced and Adjustment Entries
E-Way bill
Generating GST Reports
Filing of error-free returns
Certification: The verifiable professional digital certificate from the institute offers endless opportunities.
Added Benefits: The subject content of the course blends with the practical examples and fills the employability gap. The academy also assists with direct placement and conducts corporate training as well. By the end of the course, candidates can master the concepts of the Goods and Services Tax. They can maintain GST compliant records using the Tally software and avail of multiple career opportunities.
Contact Information:
181, GNT Road, Redhills
Chennai, Tamil Nadu-600052
Tel: +91- 9444559361
GST COURSE AT FITA, CHENNAI
Focus'd IT Academy is one of the leading names in Chennai when it comes to IT and language training. It provides training and placement services for freshers as well as working professionals looking at career advancement. A friendly environment, highly skilled professional trainers, tailored courses, and smaller class sizes are the significant features of training at FITA.
The academy has more than 120 courses in software development, mobile development, web development, cloud, artificial intelligence, big data, CRM, networking and security, RPA, languages, finance, accounting, etc. Under the finance and accounting programs, they also deliver GST training in Chennai.
Key Highlights:
Course Name: GST Training
Mode: The candidate can choose between classroom training and instructor-led online training. Also, there are flexible batch timings, weekdays, weekends, and fast track options available.
GST course fees: You can contact the academy for the fees.
Curriculum: The expert framed GST course modules meet industry standards and include:
Getting to know GST
More on GST
Configuring GST in Tally
Entering Purchase and Sales Vouchers with GST
GST Returns
Certification: Candidates receive a certificate after completion of the course. The course also equips students to clear global certifications.
Added Benefits: Proficient GST trainers, interactive instructor-led training, smart classrooms, and experiential learning of GST training are perks of the GST course at FITA. The academy has a tie-up with 600+ companies and an active placement cell to help students land their dream careers. An additional benefit is working on live projects that give a better understanding.
Contact Information:
No 14, Block No, 338, 2nd Avenue,
Ranganathan Garden, Anna Nagar,
Chennai-600 040, Tamil Nadu
Tel: +91- 93450 45466
GST COURSE AT GST TAX ACADEMY, CHENNAI
GST Tax Academy is a leading tax academy in Chennai. It offers not just GST registration and returns filing, but also income tax return filing. They are the GST experts and consultants providing GST training in Chennai.
It offers custom courses in GST for traders as well as for professional certification.
Key Highlights:
Course Name: GST Beginner Certificate Course
Eligibility: 10+2 or equivalent.
Curriculum: In this course, the candidates will learn and understand in-depth about:
Overview of Goods & Services Tax
Levy of and Exemption from Tax
Registration
Meaning and Scope of Supply
Time of Supply
Valuation in GST
Payment of GST
Job Work
Input Tax Credit
Input Service Distributors
Matching of Input Tax Credit
Overview of the IGST Act
Place of Supply of Goods & Services
GST Portal
GST course duration: The course is for 24-40 hours and is a classroom course.
Certification: Participants get a GST Tax Academy course participation certificate, and students can appear for the examination after completion of the 40 hours of training.
Added Benefits: Participants develop skills in accounting, finance, and taxation through various practical examples, making them GST ready.
Contact Information:
New No 7, New Tank Street,
Valluvarkottam High Road,
Nungambakkam, Chennai-600 034
Tel: 7550095215
GST COURSE AT EDINBRIDGE ACADEMY, CHENNAI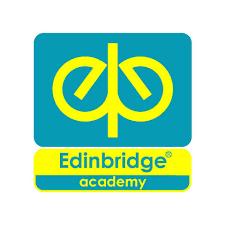 Edinbridge Academy offers a platform that helps students and freshers with industry-specific customized courses and pre-placement training. The main aim of their bridged courses is to improve and enhance the employability of the candidates.
The academy runs various short-term employability skill courses such as Tally ERP9, financial accounting using Tally, data analytics, and GST training in Chennai. Edinbridge also provides spoken English and spoken Hindi classes.
Course content is by passionate and motivated faculty who help equip students with the skills needed in a global workplace. With a vision of grooming candidates into professionals and a mission to achieve academic excellence, Edinbridge is a good place for GST training in Chennai.
Edinbridge Academy is an authorized TEPL training, assessment, and certification center.
Key Highlights:
Course Name: GST with Tally.ERP9
Curriculum: This course is a comprehensive certification program providing the participants with a detailed perspective of GST. It includes the following modules:
Introduction to Goods and Services Tax
Getting started with GST in Tally.ERP 9
Recording GST Compliant Transactions
Input Credit Set-Off
Generating GST Reports
Filing Error Free Returns
GST course duration: This is a 45 hours comprehensive program. Participants can choose either a weekday or weekend program as per their convenience.
Certification: All candidates receive a verifiable digital certificate from Tally.
Added Benefits: Some of the major highlights are learning from experts and a course packed with simple-to-understand concepts, powerful illustrations, and real-time business scenarios.
Contact Information:
29/E, 2nd Floor, Medavakkam Main Road,
Keelkattalai, Chennai -117.
Above Apollo Pharmacy
Tel: +91- 97919 30002

GST COURSE AT JAFFY ACADEMY

Jaffy Academy is a reputed taxation and registration service provider in Chennai. With a team of experienced professionals, Jaffy Academy offers services with unmatched quality in GST registration, filing, income tax filing, SSI registration, and so on.
The academy provides advisory services in finance, strategy, planning, performance, and even IT services. Besides, it provides GST training in Chennai. Intending to help aspiring candidates become professional GST and income tax practitioners, Jaffy Academy is also one of the good places to learn GST training in Chennai.
Other courses on offer at Jaffy Academy include Tally training, income tax training, TDS registration and filing, ESI and EPF registration and filing, and import and export registration.
Key Highlights:
Course Name: GST Course
Curriculum: The syllabus includes:
Basics, History, and Overview of GST
Registrations 5 Types
Amendment Changes in GST registration
Company Closure & Migration
Debit Note Credit Note
Reverse charge Mechanism
GSTR-3B / Return Filling
GSTR-1 Online and Offline
GSTR-2 & GSTR-2A
GSTR-3
GSTR-4
Refund Procedures -E Way Bill
GST course duration: The course is just for a month.
Contact Information:
No.103, Perambur High Road,
Kumarasamy Street,
Perambur, Chennai-600 011.
Tel: +91- 99627 01235
GST COURSE AT SAI INFOSYS TRAINING INSTITUTION, CHENNAI
Sai Infosys Training Institution is another name in the leading training institutions across Chennai. It provides courses in various streams like programming, web designing, communication, DBA training, and accounts and finance courses. Under the finance and accounting courses, it provides GST training in Chennai.
The trainers for every course at Sai Infosys are experts and professionals. Sai Infosys also believes in practical training and hence provides 100% practical training with hands-on sessions. The main aim of Sai Infosys is to enhance people's lives with the transfer of knowledge. The institute offers quality services at affordable prices and also provides flexibility in terms of batch timings.
Key Highlights:
Course Name: Tally GST Training
Curriculum: The syllabus includes:
Introduction
GST Rates and Percentages
Basic Ledger Creation
Customer Creation
Supplier Creation
Products Creation
Service Creation
GST Types and Difference (SGST, CGST, IGST)
Tax Adjustments
ITC Adjustments
Credit Note Adjustment
Debit Note Adjustment
GST online e-forms
Tax computation
Online payment.
Added Benefits: The institute uses real-time projects and case studies to provide 100% practical training. The syllabus is as per GST experts and auditors.
Contact Information:
B-6 Arcot Road, Raahat Plaza,
Vadapalani, Chennai-600026
Tel: +91- 97911 71024
GST COURSE AT VETTRI EDUCATION, CHENNAI

Vettri Education is also a reputed training center catering to students, job seekers, and working professionals. The institute is in partnership with various industry leaders to offer real-time certifications and also assist the trainees with placement.
The institute offers exclusive training on Tally with four types of certifications. It offers Tally Ace, Tally Pro, Tally Guru, and the Tally with GST training in Chennai. The faculty comprises of certified professionals with vital skills.
Overall, the GST courses at Vettri Education help to upscale the skills of the accountants and tax professionals and increases their job opportunities and also potentially increases the salary of working professionals by 10-25% on average.
Key Highlights:
Course Name:
GST using TALLY
GST Course
Eligibility: Graduates, accountants, taxation professionals, company secretaries, CAs, business owners, and even individuals are eligible for the GST course.
Curriculum: The GST using Tally includes the following modules:
Introduction to GST
Getting Started with GST separate modules for Goods and Services
Recording Advanced and Adjustment Entries
E-Way bill
Generating GST Reports
Filing of error-free returns
GST course duration: The GST Beginner Course is for 20 hours, the GST Professional for 40 hours, and the GST Expert using Tally.ERP9 is for 60 hours.
Certification: Recognized certification improves career opportunities.
Added Benefits: The course content is as per industry standards. Participants have access to the digital library, and online assessments help strengthen their knowledge. Also, the institute provides 100% placement assistance.
Contact Information:
AB -27, 5th Street,
Behind Barath Scans
Annanagar, Chennai-600040
Tel: 073387 07535

GST COURSE AT ACTE, CHENNAI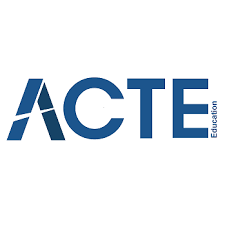 ACTE is a leader in IT software training. It has branches not just across Chennai but in Bangalore, Trichy, Coimbatore, Pondicherry, and Salem as well. A division of learnovita.com, ACTE trains students in unique technologies that are in-demand. Initially dealing with IT programs only, it now has a vast course array.
The institute has a crew of dynamic and skillful tutors, and a restricted batch size helps provide better interactive and efficient training. ACTE also has tie-up with leading MNCs and helps the trainees with placement opportunities. The institute has master programs, online training, classroom training, and corporate training.
ACTE has courses in the subjects of Java training, software testing, cloud computing, web design and development, animation, data science, robotics, languages, digital marketing, and many more, including GST training in Chennai.
Also, read through our top 10 digital marketing courses in Chennai.
Key Highlights:
Course Name: GST Course
Eligibility: The course is ideal for commerce graduates, business people, finance and accounts professionals, academicians, and government officers.
Mode: The candidate can choose whether to receive training through classroom mode or one-to-one or online mode. There are regular weekday and weekend classes, as well as fast track weekend options.
Curriculum: The syllabus includes beginner and advanced level modules and includes:
Accounting using Tally
Features of GST
Banking Matters
Why GST
GST Components
GST Tax Structure
Benefits of GST
GST Registration
Filing GST Returns
Input tax credits
Create GST Invoices for tax collected
MIS Reports
GST course duration: 40 + hours of hands-on training.
Certification: Candidates receive a certificate that has global accreditation upon completion of the training and projects.
Added Benefits: The training includes three plus live projects for hands-on learning and 25+ practical assignments. Candidates have 24/7 lifetime access to the course material. Also, participants learn about the industry's best practices, advanced GST tools, resume and interview preparation, and placement assistance.
Contact Information:
53-K, 1st Floor, W-Block,
4th Street, Anna Nagar,
Chennai – 600 040
Tel: +91- 90928 55551
GST COURSE AT SYNMAC CONSULTANTS, CHENNAI

Synmac Consultants provide training in the field of accounts, taxation, auditing, and even offer consulting services. Courses offered include those of income tax, excel, employee skill development, soft skills, payroll with ESI and PF, and also GST training in Chennai.
At Synmac, trained professionals handle the courses ensuring candidates get the right knowledge and all of their courses are at affordable prices.
Key Highlights:
Course Name: GST Practical and Advanced Training.
Eligibility: Students wanting to start a career in the taxation profession or even working professionals wishing to switch over.
Curriculum: The syllabus includes the following modules:
General Introduction
Levy and Collection of tax
Time and value of supply
Input tax credit
Registration
Returns
Payment of tax
Refunds
Assessment
Audit
GST course duration: This course is for 48 hours spread across two months.
Added Benefits: Candidates can also choose the GST advanced course for 36 hours, or the GST update course for six hours. The advanced course has more in-depth coverage of various topics like the GST ecosystem, IGST, e-commerce, etc. The update course covers all the up-to-date amendments under multiple sections.
Contact Information:
Asirvadham Apartment, No. 12, Flat No. 12A,
Puliyar 2nd Main Road, 1st Lane,
Trust Puram, Kodambakkam, Chennai-600 024.
Tel: +91- 8939484878
GST COURSE AT SPARK TRAINING ACADEMY, CHENNAI

Spark Training Academy is a leading training academy that offers various training programs. It has around eight plus courses and has trained 825+ students thus far. The currently popular courses at Spark Training Academy include HR training, payroll training, content writing, interior design, accounting, and GST training in Chennai.
With the best in the industry trainees and an updated course curriculum, training at Spark is with real-time scenarios. The trainers are professionals and consultants with at least two decades of experience, and the courses are tailor-made to industry requirements. Candidates have assurance of the best training and skills.
Spark Training Academy also helps candidates with career and placement opportunities. They have their own client organizations and regularly update students about job requirements. The academy has registration with the MSME.
Key Highlights:
Course Name: GST Training
Curriculum: The syllabus includes the following modules:
Basics of GST
Components of GST
GST Tax Structure
Benefits of GST
How to Register for GST?
GST Returns
Input Tax Credit
GST Invoicing & Payment
Added Benefits: It is a 100% practical training by CAs, and the academy provides comprehensive reference material for the course.
You can contact the academy for fees and batch details.
Contact Information:
Tel: +91 9677207445
FAQs
1. Should I opt for an online or offline GST Course?
Considering the situation the world is grappling with, currently, signing up for an online GST Course is judicious since it offers all the benefits of an offline course with additional benefits. You get to study from the comfort of your own ambiance and the courses are affordable with an extensive syllabus covering all important elements. You get access to all study materials online which makes it convenient to study from anywhere anytime.
2. What is the duration of the GST Certification Course?
Here also, you get plenty of choices. there are self-paced courses, live classes as well as hybrid programs that have both live classes and recorded sessions. It is up to you to choose a mode of learning that is convenient for you and helps you make the most of your time. You have to contact the institute to know the duration of the GST courses.
3. How much salary can a GST practitioner expect? 
A GST Practitioner can earn anywhere from 3lacs- 6lacs per annum. With expertise and experience, you can expect to get even higher remunerations.
4. What are the options after passing the GST Practitioner's exam?
You can start your own consultancy and can also apply to different organizations for a job. If you are from a legal background (law), marketing, finance, and commerce you have a very good chance of becoming a prolific GST Practitioner.
IN CONCLUSION:
All people out there intending to take up a GST certification course will surely question the potential of the course in terms of career opportunities and the returns they will get on their investment of time and effort.
Let me attempt to explain the potential opportunities that one can have with a certification course in GST.
All GST registered businesses need to file three returns per month, the GSTR-1, GSTR-2, and GSTR-3 in the state of operation. Also, an annual GST return, hence any business has to complete 37 returns per annum.
Typically all businesses prefer employing taxation specialists rather than do it themselves. While their energies are invested in expansion and other aspects of their businesses, tax professionals are in great demand to look after the tax aspects.
A popular survey states that 90% of accounts jobs require GST knowledge, and 95% of taxation jobs require GST knowledge. That is not all; even 85% of finance jobs require GST knowledge.
Thus, most jobs related to commerce, accounts, and finance demand GST knowledge. If you are already employed, you can expect a salary hike. For business people, GST knowledge is useful to file GST returns. Above all, you can start a consultancy and provide GST services for not just one or two but many companies and start earning right away.
Additional benefits of certification:
Opting for a government certification comes with a host of benefits and helps you further your career or take the first right step. It is a value-addition to your resume that enables you to get hired quickly.
The skills that you will be adept with upon a GST course completion will include:
An overall understanding of GST laws, implementations, and compliance.
Practical knowledge of the various processes and procedures such as registration, filing of returns, input tax credit, refunds, etc.
In short, you will be able to practice independently as a GST practitioner after obtaining the certification or work for other organizations. While the average pay in other industries is on the decline, the demand and payment for GST professionals are only on the rise.
Currently, the demand for GST practitioners far exceeds the supply, and therein lies your golden opportunity. The hiring of GST professionals is almost aggressive right now. This is a job that is not limited to a particular sector or industry vertical. All industries, all businesses, require GST professionals, and so the GST job market is vast.
So lay your apprehensions aside, all you aspiring GST practitioners, and take that certification course without hesitation.