In our series of the top GST courses, we have today, a list of the top 10 GST courses in Mumbai. GST, the value-added tax on goods and services, is not a new concept. First implemented by France, as early as 1954, it is a tax prevalent globally across 160 countries. In India, we follow the dual GST structure, with the CGST or Central Goods and Services Tax and SGST or State Goods and Services Tax.

Recent Changes in GST:
Though there were a lot of initial hassles, hurdles, and confusion, we have successfully overcome them all. Recently, there have been some changes to make compliance stringent for people trying to evade GST.
The linking of the e-way bill generation to GST has efficiently cracked down on GST defaulters. This new rule makes sure all organizations are compliant, and no business evades the GST.
The other changes include some restrictions on Input Tax Credit (ITC) and a move towards GST e-invoicing. A uniform template for e-invoices facilitating machine readability is a huge step forward that will eliminate any data entry errors and the need for human intervention.
The introduction and implementation of GST have opened up a plethora of opportunities for people in the commerce, finance, and taxation industry. Since all businesses have to be GST-compliant, there is now a new job market for "GST consultants" and "GST practitioners."
Understandably, business people do not have the time or patience to go through the nuances of GST and hence rely heavily on professionals.
All the aspiring candidates out there can make use of this opportunity and transform their careers by taking up a GST course. If you are a Mumbaikar, look no further. We have you covered. Here is our pick of the top 10 GST courses in Mumbai.
We have also compiled articles on the top online GST certification courses and the overall top GST courses in India.
GST COURSE AT IIM SKILLS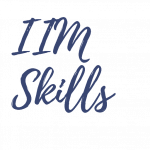 IIM SKILLS is one of the most well-rated online training institutes offering varied professional courses for students and professionals to upskill. The courses are designed with thoughtful precision. The faculty members take meticulous care to provide students with all the industry-relevant knowledge. 
The GST Practitioners course is aimed at professionals wanting to foray into the field of taxation and finance. However, anyone can benefit from enrolling in the GST course. After all, GST is an essential part of any business and should be known to all. 
The course consists of several modules. Each module picks up a significant component of the GST structure and provides rigorous training on it. You also have practical assignments to execute all that you have learned in live assignments. 
Key Highlights
Course Name: The Course name is GST Practitioner Certification Course 
Eligibility: New Career Aspirants, Job seekers, Taxation and Accounting professionals, Start-up owners, Retired individuals.
Curriculum
Fundamentals And Framework Of GST 

GST Registration, And Invoicing 

Returns Filing 

TDS Compliance

Indirect Tax 

Difference between Indirect Tax and Direct Tax

Tax Rates

GST Rate Slabs

Framework of GST
Course Duration: 4 weeks
Certification: The Candidates get a GST Practitioner Master Certification after completing the course. 
Added Benefits: Every new development is updated in the Learning Management System (LMS). Once you enrol for the course, you get access to a community of 2000+ GST practitioners.
GST Course Fee: The Course fee is INR 2900
Contact: 99 11 839503, info@iimskills.com
Check out these other professional courses and training programs from IIM SKILLS
GST COURSES AT IIPTR, MUMBAI

The Initiative Institute of Professional Training and Research is a leading institute that provides professional courses in the subjects of finance and revenue management.
For candidates aspiring to rewarding careers in the tax and finance industry, IIPTR offers GST courses in Mumbai. Apart from the GST course, it provides courses in export-import management, a diploma in sales and marketing, and a tax consultant course with tutorials in taxation.
The institute offers classroom-based and online learning, as well as practical implementation, and they have courses for beginners as well as professionals.
Key Highlights:
Course Name:
Government GST Practitioner Pro
Advanced Diploma in GST
Eligibility: Graduate or postgraduate with a degree in commerce, law, business administration, or business management.
Curriculum:
The GST training material includes videos, live webinars for all the new updates, PPTs, PDFs, worksheets, notes, and assignments. All of the course content is on the IIPTR learning management system.
The advanced diploma has two modules that cover all aspects of GST and include: tax computation, payments and reports with practical examples, and detailed training on the GST software.
GST course duration: This GST practitioner course takes two to five months to complete, but at IIPTR, you get access to all the learning resources for one year with flexibility to learn at your time.
Certification: Candidates get certified GST practitioner certification. IIPTR helps candidates enrol for the government exam and access the mock test practice.
Added Benefits: Practical training with hands-on training on the GST software, a complimentary copy of GST software, and training on running a private GST practice with client procurement are some added perks of these courses.
Contact Information: (+91) 8080468822
GST COURSES AT ICIT COMPUTER INSTITUTE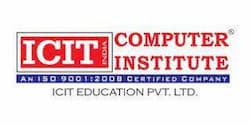 ICIT Computer Institute, with over two decades of experience, is a leading software institute offering comprehensive IT courses. It also provides various government certification and industry certification courses, including GST courses in Mumbai.
The institute provides online courses, corporate training, corporate hiring, and college connect services to upgrade the student skills with in-demand courses. It offers courses in cloud computing, programming, business analytics, industrial designing, accounting, web designing, graphic designing, etc.
ICIT Computer Institute also offers career counselling and placement support with resume building techniques and hands-on projects in all of its courses. In the accounting segment, it provides GST courses in combination with Tally and Marg.
Key Highlights:
Course Name:
Tally ERP with GST
Marg with GST
Eligibility: Freshers interested in a career in accounts and finance, working professionals, business people, CAs, HRs to handle payroll process.
Curriculum:
The Tally ERP with GST provides extensive practical training with live projects and simulations. It includes a detailed Tally ERP 9 course along with all core concepts of the GST. The GST segment includes overview, registration, provisions, returns, payments, refund, GST compliances, TDS, and TCS.
Marg with GST explores the widely used industrial accounting and GST software with the curriculum, including the inventory master, rate and discount master, and Goods and Services Tax.
GST course duration:
The Tally ERP with GST is for 45 hours.
The Marg with GST is for two months.
Certification: Course completion certificate by ICIT.
Added Benefits: Self-paced learning, best practices, industry-based examples, and assignments for practice along with subject matter experts as trainers are the added benefits of this course.
Contact Information: +91 8882720720

GST COURSE AT LAQSHYA INSTITUTE OF SKILLS TRAINING

Laqshya Institute of Skills Training is a pioneer in the education sector that promotes technical and non-technical education in Maharashtra. It provides courses in subjects like information technology, web services, accounts, taxation, finance, banking, aviation, and HR.
The institute provides excellent GST courses in Mumbai, among all other courses. With over 14 years of experience and catering to various industries, Laqshya aims at helping people learn and excel through its vast array of courses.
In the accounts and tax category, Laqshya provides courses on accounts and tax, professional taxation courses, GST courses, Tally and MS Office, etc. Furthermore, Laqshya is a government recognized and ISO institute.
Key Highlights:
Course Name: Certified Course in Goods and Service Tax
Eligibility: Qualified cost & management accountants, professionals like the CS, CA, MBA, M.Com, Engineers, Lawyers, or executives.
Curriculum: Study material is in the form of PDFs and a recording of the latest session. The course provides 100% practical training and includes:
GST government provisions
Important concepts of GST
Calculation and computation of GST
Important sections under the GST law
GST registration procedure
Composition scheme & input tax credit
Return filing procedures-GSTR
Annual returns procedures
GST Documentation
Government form filling and e-filling process
GST course duration: The duration depends entirely on individual choice. The course is available as a one-month, two-month, or three-month course. Further, there are regular batches as well as Sunday only batches, and the training is available in both the online and offline format.
Certification: After successful completion of the course and upon clearing the assessment exam, the candidate will receive a certificate.
Added Benefits: Experienced chartered accountants as mentors, fast track Sunday batches, and 100% placement assistance are some additional benefits at Laqshya.
Contact Information:  8976789830
GST COURSE AT ICA EDU SKILLS, MUMBAI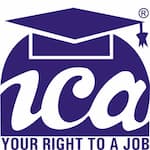 ICA Edu Skills is yet another leading training and skills development institute with specialized courses in accounts, taxation, finance, and other job-oriented courses. It offers short-term GST courses in Mumbai as well. With excellent training, placement support, and affordable fees, ICA is a good option.
The institute has 120+ centers across India and is an award-winning vocational training institute. The classes are interactive, the course material is up-to-date, and all courses incorporate practical training with updated software.
ICA offers specialized programs ranging from three months to 18 months, and some of the featured courses are those of certified industrial accountant plus, SAP business user, Goods and Services Tax, and digital marketing.
If you are interested in learning more about digital marketing, check our article on the top digital marketing courses in India.
Key Highlights:
Course Name: Goods and Service Tax (Short Course)
Eligibility: Anyone can apply.
Curriculum: The training modules include:
Essential definitions under the GST Act
Payment of Goods and Services Tax to the government
Pass entries relating to Goods and Services Tax
Computation of taxable value of services
Calculation of Goods and Services Tax payable
Submission of GST return
Charging of Goods and Services Tax in invoices
Calculation of GST input credit available
Generate necessary reports
GST course duration: This is a short course of 27 hours.
Certification: Professional certification.
Added Benefits: The training is industry-oriented, with practical training and placement support.
Contact Information: (+91) 9029021010
GST COURSE AT THE GST CENTRE, MUMBAI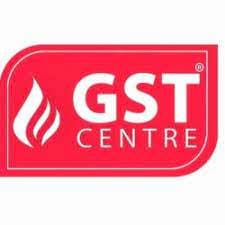 GST Centre is an excellent learning hub for all accountants. A project of TEACH Pvt Ltd., and an ISO certified company, it has an enviable reputation. The centre offers distance learning, direct training, on-campus training, and corporate workshops with national and international certifications.
It offers customized GST courses in Mumbai with a world-class learning management system. The centre follows a hybrid or blended learning approach and assists with placement for all students. It aims at being a student-centric innovative centre producing professionals who can compete globally.
Key Highlights:
Course Name:
Diploma in GST
GST in Tally
Eligibility: Suitable for students and GST consultants.
GST course fees: While the Diploma in GST is for INR 6,500, the GST in Tally is a free course.
Curriculum:
The DGST Kit comprises study materials for GST Beginner, GST intermediate, and GST in Tally ERP 9. There are video tutorials on the LMS, hands-on experience with the simulation software, and the syllabus covers A-Z of GST. There are various assignments and case studies, as well.
The free course is about Tally ERP 9 accounting software for managing GST. It teaches in detail about all tasks related to GST in Tally ERP9. There are PDF tutorials for free download.
You can check the website for detailed chapter-wise topics under each course.
Certification:
Upon completion of the online exam, students can get the certification of merit for the DGST course.
For the free course also, students get a certification upon completion of the exam.
Contact Information: 982 123 6179

GST COURSE AT ELITE ACCOUNTS ACADEMY

Elite Accounts Academy provides various job-oriented courses for commerce, accounts, and taxation fields. With its inception just in 2018, this academy has already made a name for itself and bridges the gap between the theoretical knowledge and practical skills required in the job industry.
Practising chartered accountants, company secretaries, and industry experts of various fields design the courses at Elite Accounts Academy. Even the faculty comprises industry experts.
Elite Accounts Academy offers courses in Income Tax course, BAT course at the professional and executive level, and the GST courses in Mumbai. Some essential features of the courses at the academy are:
Job-oriented training at affordable fees makes candidates employable.
Course content is regularly updated
There is flexibility in terms of weekday, weekend, morning, and evening batches.
Upon course completion is an in-depth practical examination to assess the candidates
Mock interviews and job placement assistance
Key Highlights:
Course Name: Goods and Service Tax Course
Eligibility: Freshers, semi-skilled, businesspeople, entrepreneurs, and consultants.
While you are reading this, you might also want to check out the top entrepreneurship courses in India.
Curriculum: This is a comprehensive course that has the potential to transform candidates into GST experts. The course primarily has five modules which are:
Accounting topics
Goods and Service Tax topics
Income Tax topics
Tally ERP 9
Excel Advanced
GST course duration: The course is for 25 hours.
Added Benefits: Special care to keep the content easy and practical, and upon course completion, candidates can become freelancers or become GST consultants as well.
Contact Information:  9769237599
GST COURSES AT KEERTI INSTITUTE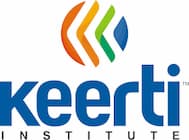 Keerti Institute offers uniquely designed training programs to empower the young and upskill them. It is an initiative of Keerti Knowledge and Skills Ltd. It aims at transforming the lives of the youngsters through its various courses.
The institute provides courses in design and development, digital marketing, data analysis, accounts and taxation, animation, etc. It also offers GST courses in Mumbai. With 23+ years of experience, Keerti Institute has 30+ courses and has trained over six lakh students. Also, the institute has 100+ recruiters.
Keerti Institute also provides placement assistance to all of its candidates and houses a dedicated placement team. The institute also organizes job fairs and recruitment campaigns.
Key Highlights:
Course Name: Goods and Services Tax (K-GST)
Eligibility: Commerce student with knowledge of Tally ERP 9.
Curriculum: This certified course systematically provides updated knowledge and has the following modules:
Introduction to GST
Registration
Supply of goods and services
GST on goods and services
Recording advance entries for goods
GST adjustment and return filing
Recording advance entries for services
Advance receipt from customers under GST
Migration to Tally ERP 9
GST course duration: The GST course is for one and a half months.
Certification: This is a certified course.
Added Benefits: The faculty pool comprises of industry experts and professionals. The training adopts a multimodal approach with assignments, projects, and case studies. The dedicated placement team not just supports but prepares students for a successful career.
Contact Information:  022-26550480
GST COURSE AT ITAA, MUMBAI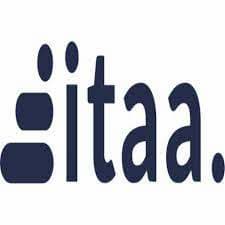 ITAA is a professional training organization that provides industry-oriented courses in the accounts, taxation, and digital marketing domains. It offers excellent GST courses in Mumbai. Backed by an experience of 15+ years, ITAA forayed into training courses for the commerce graduates, specifically in accounts and taxation.
Gradually, the organization, with its zeal to make a difference in the education sector, introduced other courses and now has 12 centres and has certified 2000+ students.
ITAA offers courses for students, working professionals, and entrepreneurs. The organization also holds workshops on digital marketing and advanced accounting. It has a good placement team that provides support to the students upon course completion.
Key Highlights:
Course Name:
Tax Pro Advanced Accounting Certification Program
Accounting Shiksha
Eligibility: Tax Pro for accounting professionals. The Accounting Shiksha is for individuals new to accounting and financial documents, with a focus on career growth.
Curriculum:
The Tax Pro course is an intensive program for accounting professionals to learn the best practices with detailed instructions and dedicated coaching. It covers individual tax, tax deducted at source, goods and services tax, finalization of accounts, MIS report preparation, and other statutory laws. The GST module further includes 12 sub-modules covering all aspects.
The Accounting Shiksha program is more for newbies and helps candidates become comfortable with all the accounting and taxation concepts. It includes Tally ERP 9, business accounting, taxation, and GST. The GST module includes everything from an introduction to the E-way bill.
GST course duration:
The Tax Pro course is for 40+ hours with seven-plus modules and 100% job assistance.
The Accounting Shiksha is for 50+ hours with four-plus modules and also comes with 100% job assistance.
Certification: Candidates get a certificate post-course completion for the Tax Pro course.
Added Benefits: State of the art facilities, industry experts as trainers, and hands-on experience on various projects are significant benefits of taking up a course at the ITAA.
Contact Information:  7045738998
GST COURSES AT EDUCBA, MUMBAI
EDUCBA is Asia's largest online learning platform, with over 5000+online video courses delivered by real-world professionals. It is an initiative by IIT and IIM graduates and provides skill-based education. Through its various courses, it addresses the needs of 1,000,000+ members across 70+ countries.
All of the courses are job-oriented and online so that people can learn at a time and place convenient to them. The courses span a wide variety of subjects, pretty much everything from investment banking to programming to designing and project management. Of the varied courses, it also provides hands-on GST courses in Mumbai.
EDUCBA adds new courses with practical applications and provides 24×7 unlimited access to the course material. It is an e-campus with a robust LMS that contains content in various forms such as videos, project files, assignments, and tests.
Key Highlights:
Course Name: GST Training Program (10 courses bundle)
Eligibility: This GST certification is for students, accounting and tax professionals, and entrepreneurs.
GST course fees: The course fee is INR 2,499/-
Curriculum: This course uses numerical examples to teach all the concepts of GST. The modules or sub-courses include:
Taxable Event and Scope of Supply
Meaning of Goods and Services and Chargeability
Composition Levy
Reverse Charge Mechanism
Time of Supply
Place of Supply
Taxable Person and Registration
Job-work
Input Tax Credit
Determination of Value of Supply
GST course duration: This course has 21+ hours of video tutorials with ten sub-courses, all online and self-paced.
Certification: Candidates get an Online GST Certification Course upon course completion (a certificate for every course/sub-module).
Added Benefits: Lifetime access to the online material
Contact Information: 8800880140
GST COURSE AT NIIT, MUMBAI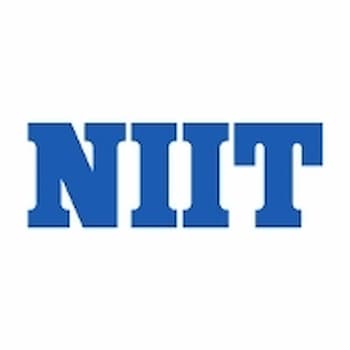 NIIT is a name that is familiar to the entire student population. It is the world's leading skills and talent development institute that provide skilled manpower as per global industry requirements. With a history dating back to 1981, NIIT has come a long way and has even introduced training programs in various sectors other than IT.
Today, NIIT provides training solutions even in the domains of business process outsourcing, banking, finance, insurance, life skills, so on and so forth. It has a footprint across 30 nations. There are courses for college students, graduates, school-level courses, and even short-term courses.
In the GST segment, it provides three GST courses in Mumbai. NIIT offers a postgraduate program in applied finance and accounts with GST that is an online program for graduates, in-depth, preparing candidates to become multifaceted accounting professionals. This course comes at a fee of INR 45,000 and comes with a capstone project and job assistance with assured three interviews.
Key Highlights:
Course Name:
Introduction to GST
GST using Tally ERP 9
Eligibility: Students from a commerce stream with a basic understanding of the taxation system.
GST course fees:
Introduction to GST is at INR 3800/-
GST using Tally ERP9 is at INR 8000/-
Curriculum:
The introductory course is a concept-based course that spans the length and breadth of GST, its implementation, and its impact on the taxation system.
The GST using Tally increases the job prospects of students and includes all about GST along with migration to the latest release of Tally ERP9.
GST course duration:
The introduction to the GST course is a classroom course of 20 hours.
The GST using Tally also is a classroom course of 44 hours.
Certification: Candidates receive for both courses, an NIIT certification, and a Tally certification.
Contact Information:  Toll-free number: 180030006448
FAQs
1. What are the advantages of a GST Certification Course?
The benefits of taking up a GST course are multitudinous. It helps you to have an organized approach towards learning the nitty-gritty of GST. Moreover, a GST course helps to open up plenty of career avenues for commerce graduates, lawyers, sales and marketing professionals with a finance background. You can get a 30% or more increment in salary with additional knowledge of the implementation of GST.
2. How to learn GST in-depth?
The best strategy would be to take up an online course that you can pursue at your own convenience. You have several institutes offering high-quality curriculum on GST. IIM SKILLS, Taxguru, ICAI, are some institutes offering a 360 learning of GST. Along with course materials, read a lot of blogs and watch videos that cover GST concepts.
3. How much time will it take me to complete a GST course?
It solely depends on your choice. You can take up self-paced GST courses, recorded courses, live classes that can be up to a duration of 3-4 months. A GST course enables you to ace the exams and become a GST practitioner with incisive knowledge of how to implement GST for different organizations.
CONCLUDING THOUGHTS:
From this list of the top 10 GST courses in Mumbai, one thing we know is that the GST courses though pretty affordable, are in-depth. There are GST courses that skim through the fundamentals for beginners. Then, there are GST courses in Mumbai that are pretty extensive and have the potential of transforming individuals into professionals.
Then there are the GST courses in Mumbai that even guide individuals on becoming a GST practitioner and set up their own consultancy. The choices are aplenty. What is required is determination and a willingness to learn.