Top 10 GST Courses in Kolkata With Placements
Everyone who is here to read about the top 10 GST courses in Kolkata is undoubtedly aware of the fact that GST is the indirect tax that aims to bring in a uniform taxation structure in India. GST Course in Kolkata is currently one of the most trending courses attracting people as diverse as students, tax professionals, and accountants. We also have articles on the top online GST certification courses in India and even top GST courses in Mumbai if you would like to read through.

Before we jump onto the list of the top GST courses in Kolkata, here are some fun facts and GST trivia.
GST TRIVIA:
Though these may appear as trivia, these very facts appear as questions in various competitive exams.
The Goods and Services Tax is not a new tax reform but, in fact, a senior citizen of sorts, first implemented in France way back in 1954, mainly to avoid tax evasion.
Since then, as per Investopedia, approximately 160 countries have adopted this tax reform.
It is a known fact that the GST framework in India is based on the Canadian model, but a comparative study is a topic for another time.
Though the conception of GST took place in 2000, the implementation and reform came about only in 2017.
Assam is the first Indian state to implement GST.
There different tax rates in the Indian GST are 0%, 5%, 12%, 18% and 28%.
Now, these are valuable tips in the form of GST trivia to help you get your facts straight and refill your knowledge bank.
Finally, the Goods and Services Tax has ensured increased tax compliance and doubled the taxpayer base. Some people evade tax and find loopholes to do so, but constant amendments and penalties will ensure lesser tax evasion.
Let us now walk through the top 10 GST courses in Kolkata.
GST COURSE AT IIM SKILLS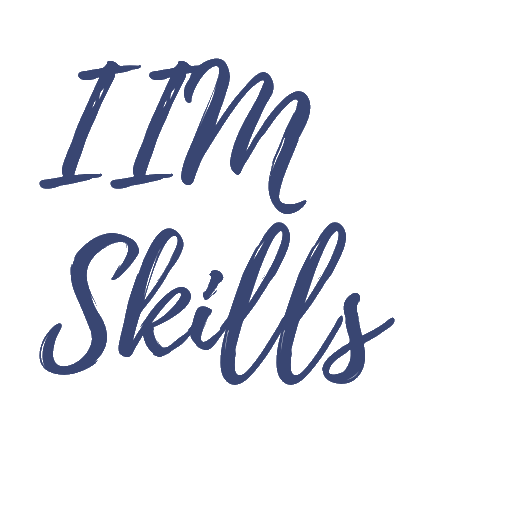 IIM SKILLS offers one of the most exhaustive online GST courses in Kolkata. Simultaneously, they offer promising business accounting and taxation courses in Kolkata.  IIM SKILLS is known for its exemplary curriculum across the diverse courses they offer. 
One of the most distinctive features of the institute is lifetime access to its LMS. It is regularly updated with the latest developments and resources on GST.
The GST Course is formulated by faculty members who are actively involved in the finance domain. The lectures comprise 16 hours of comprehensive learning and cover all important concepts covering all aspects of GST. 
The course is job-oriented with a professional approach to the learning process. They put a lot of importance on understanding the genesis of GST and how it can be successfully implemented for different businesses. You emerge as a GST expert by the end of the course. 
Salient features
Course Name: GST Practitioner Certification Course 
Eligibility: Job seekers, New Graduates, Finance professionals, Business Owners, Homemakers
GST Course Fee: The Course fee is INR 2900 + GST
Curriculum
Fundamentals And Framework Of GST 

GST Registration 

GST Invoicing 

Returns Filing 

Limitation of the Composition Scheme 

Tax Rates, And return Forms In Composition Scheme

Input Tax Credit, And Payment

Advantages of GST 

Amendments in The GST Act

Reverse Charge Mechanism
Course Duration: 4 weeks
Certification: The Candidates get a GST Practitioner Master Certification after passing the exam conducted by the institute. 
Added Benefits: There is 24×7 Online Support for doubt resolution and smooth learning. The course is majorly practical oriented. However, it provides learning on the theoretical aspects to strengthen your understanding of the topic. 
Contact 99118369503
More Professional Courses from IIM SKILLS
Business Accounting And Taxation Course

Check out these other professional courses from IIM SKILLS
GST COURSE AT FLOWRIA ACADEMY, KOLKATA
Flowria Academy is one of the top players when it comes to computer training institutes in Kolkata. It has a wide range of courses ranging from financial accounting with Tally, basics of computers, or even GST courses in Kolkata. It caters to students and professionals locally as well as from other parts of Kolkata.
Some of their featured courses are those of account experts with Tally, financial accounting with Tally, and the MS-Office Advance Excel.
Salient Features:
Course Name: Certificate in Tally ERP9 with GST
GST course fees: The course fee is INR 6,000/-
Curriculum: This course includes all concepts of Tally with in-depth GST topics and has the following modules:
Introduction to Financial Accounting
Financial Accounting Basics
Financial Accounting Advanced
Inventory
Business Management
Document Printing
Software Maintenance & Upgrades
TDS
Introduction to Payroll
The introductory module on GST. This covers the entire GST subject starting from taxable events, the regulatory framework, rates of GST, understanding the various forms, invoice guidelines, and also includes a sample invoice.
GST course duration: The Tally ERP9 with the GST course lasts three months, two days a week.
Certification: The candidates get a course completion certificate.
Contact Information:
1/21 Azadgarh, Tollygunge,
P.O.Regent Park
Kolkata-700 040
West Bengal, India
Tel: +91-8777714798
GST COURSE AT GEORGE TELEGRAPH INSTITUTE OF ACCOUNTS

A unit of the George Telegraph Group, the George Telegraph Institute of Accounts, has a dedicated team of mentors who strive to provide the best training possible for various vocational courses. With a history dating back to 1920, this institute sure knows the ropes of the training industry.
George Telegraph Institute of Accounts not just trains its students but also grooms them with personality development and counselling sessions by highly experienced board members to ensure they are industry-ready.
As a result of its vast experience in the training sector, the George Telegraph Institute of Accounts has structured courses, a standard syllabus, and flexibility to adapt to the changing trends and needs of the industries, keeping the courses extremely relevant.
Among its various offerings are the professional business accountant, Tally ERP9, Microsoft Office, and GST courses in Kolkata. The institute, over the years, has grown and has over 50 centres. It also has a placement cell and
Salient Features
Course Name: Certificate Course in Goods & Service Tax-GST
Eligibility: Class 12
GST course duration: The course is for two months.
Added Benefits: The most significant perk perhaps is that the George Telegraph Institute of Accounts is a training partner of the National Skill Development Corporation. Also, the institute offers 100% placement assistance.
The institute provides more details on the modules and course curriculum along with course fees upon request.
Contact Information:
139, Rajdanga Main Road
Kolkata-700107
2nd Floor (opposite to Accropolis Mall)
Tel: +917604014541 / +917604014542

GST COURSE AT BRODBILL ACADEMY, KOLKATA
The Brodbill Academy is an educational center that provides various courses in the Tax and Accountancy. It aims at continuous quality advancement and believes in providing the best training possible to its students.
A wing of the Brodbill IT Services and Solutions, the institute provides Tally and GST courses in Kolkata. The GST training at Brodbill Academy helps candidates understand the impact of GST and master the essential terminologies, concepts, applicability. It covers concepts that are fundamental as well as advanced with theoretical and practical knowledge
Salient Features:
Course Names:
Basic GST Course
GST Return & Payment of Tax
Advance GST Courses
Eligibility: A basic understanding of taxes and an enthusiasm to learn is all the eligibility required.
Curriculum:
Some of the modules under the basic course are an overview, taxable events, registration, e-commerce, job work provisions, input tax credit, etc.
The GST return and payment of tax course includes an introduction and filing of GSTR 3B, GSTR 1, reconciliation, and basic knowledge of excel.
The advanced GST course includes all the aspects of the basic course. It also includes modules like accounts and records, tax invoices with credit and debit notes, E-waybill, returns, refunds, tax rates, and classifications, and definitions.
GST course duration:
The basic GST course is for three months.
The GST return and payment of tax is for three months as well.
The advanced course is for six months.
Added Benefits: Some very significant benefits of the courses are practical knowledge wherein candidates learn to file the GSTR 1, GSTR 3B, along with functional case studies and also industry-specific tips and insights.
Contact Information:
204 Chittaranjan Avenue
Kolkata, West Bengal, India
Tel: 98303 18438
GST COURSE AT ONWARD ACADEMY, KOLKATA
Onward Academy is yet another skills and talent development training institute focusing on the IT sector in Kolkata. A unit of Onward Infotech, it aims at training students at par with global industry requirements. With its inception in 2014, it is also a network partner of Tally Academy.
Onward Academy has courses for working professionals, graduates, undergraduates, homemakers, and retired people also. There are 25+ courses ranging from digital marketing, hardware, software, and networking. It also provides GST courses in Kolkata.
The training at Onward Academy meets industry standards, and the academy has experienced faculty and state-of-the-art infrastructure. Besides, the academy provides exhaustive pre-placement training, soft skills training, and personality development. It also provides 100% placement support.
If you are curious about digital marketing, check our article on the top digital marketing courses in Kolkata.
Salient Features:
Course Name: GST Training
Curriculum: The GST training at Onward Academy is distinctive, providing practical knowledge in all the day-to-day realistic facets of GST. The course content includes:
Basic concepts of GST
Levy of, and Exemption From Tax
Returns
Accounts and Records
Assessment and Audit
Registration
Time and Value of Supply
Input Tax Credit
Tax Invoice
Credit and Debit Notes
Payment of Tax
Refunds
GST course duration: The course is for one year.
Added Benefits: Learning from Kolkata's leading taxation trainers, small class sizes, 100% live and practical projects, and additional personality development classes with placement assistance are the benefits of learning at Onward Academy.
Contact Information:
P-156 VIP Road, Ultadanga
Kolkata-700054,
West Bengal, Above VIP Sweets, Beside P.C. Chandra
Tel: 033-4003722
GST COURSE AT ANKIT INSTITUTE OF TAXATION AND CONSULTANCY SERVICES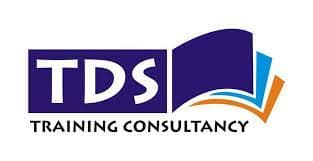 AITCS is a company managed by a team of advocates, company secretaries, and chartered accountants. The institute provides consultancy services in GST, TDS, income tax, property law, partnership business, and other civil law consultancy services.
It not just provides consultancy services but also training and coaching in and provides GST courses in Kolkata as well. AITCS also includes income tax e-filing, company law e-filing, TDS, and GST practitioner courses. The trainer himself is a lawyer and tax consultant and a member of various taxation forums.
Salient Features:
Course Name:
GST e-Filing Training
GST Crash Course
Eligibility: Minimum graduation in any stream with basic knowledge of excel, word, and the internet.
GST course fees:
The GST E-Filing course is at INR 7,500.
The crash course is at INR 5,000.
Curriculum: There is in-depth classroom training of both theoretical and practical aspects. The course covers IGST, CGST, and SGST. The theoretical part covers types of GST, GST rates, due dates, rules of invoicing, and E-ledgers. The practical feature, on the other hand, covers aspects like registration, computation, understanding, and uploading forms, with analytical tools and preparation of assessment and generation of e-waybill.
GST course duration:
The GST E-Filing course is for three months (one class a week).
The crash course is for just five days.
Certification:  Issuance of a certificate upon course completion.
Added Benefits: Hands-on training, small batch size, lifetime free advice, and placement assistance are benefits. Also, candidates get free updates through emails.
Contact Information:
1, H. L. Sarkar Road,
Bansdroni, Kolkata-700 070,
Ground Floor 2 minutes' walk from Masterda Suryasen Metro Station
Tel: +91-98368 77688
GST COURSE AT LEARN TALLY GST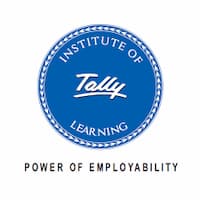 Learn Tally GST is an initiative of Excel Infocom Pvt. Ltd., which has a focus on the education and skill development domain. The institute helps to bridge the gap between training and placement through its high-quality SAP, Tally.ERP9 and GST courses in Kolkata.
While the Tally course is beneficial in the accounts domain, GST is for the taxation sector, and SAP is the backbone of managing business processes. Some of the distinguishable features of the Learn Tally GST institute are a scientifically designed training methodology, 30:70 theory to practical sessions, online assessments, industry-relevant curriculum, and a verifiable certification with 100% placement assistance.
Salient Features:
Course Name: GST using Tally.ERP9
GST course fees: The course fee is INR 3,900/-
Curriculum: The syllabus is exhaustive. Some of the essential modules are:
Current Tax System
Introduction and journey of GST
Registration
E-Commerce
Books of Accounts
Payment of Tax
Refund Process
Tax Return Preparer
Consequences of Non-Compliance
Credit Mechanisms for ISD
Reverse Mechanisms and URD purchase
Job work contract in GST
GST Audi
Demand & Recovery System
Practical on Invoicing
Virtual applications of GST registration and returns
Certification: Candidates receive a certificate upon course completion.
Added Benefits: Topic explanation is in a simple manner. There are videos and e-books, and the planned curriculum meets industry requirements. Updates are free for one year.
Contact Information:
89, Acharya Jagadish Chandra Bose Road,
Maula Ali, Taltala,
Kolkata, West Bengal-700014
Tel: +91- 9051664631
GST COURSE AT GST ACADEMY OF INDIA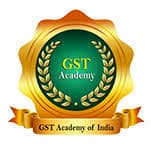 The GST Academy of India contributes towards skill development and aims at tax literacy and awareness amongst the masses. Through its GST courses in Kolkata, it not just educates but improves the employability of the budding professionals.
The GST Academy of India is an autonomous body comprising of a team of highly experienced professionals. Some of the main objectives of the GST Academy of India are to create GST awareness, educate and develop skills of students across the finance, accounting, law, and taxation streams, enhance job opportunities, and also enrich the employability of the existing professionals.
The GST Academy of India has separate course structures for students and working professionals and understandably so. It does not have a one course fits all and has different structures as per the career approach. While aspiring students need a more in-depth course, the existing professionals need it to improve their current job prospects.
Salient Features:
Course Name:
Comprehensive Workshop on Goods and Services Tax
Executive Workshop on Goods and Services Tax
Eligibility: Graduates, students pursuing professional courses like CA, CMA, CS, or Law, or existing professionals of these streams or even tax practitioners and advocates.
Curriculum: While both courses cover similar topics of GST and customs, direct taxation, Ind-AS, and compliance, some of the essential modules included are:
Accounting entries under GST
Reverse charge mechanism
Input service distributor
E-way bill, applicability, and preparation
GST returns
Online practical training on preparation of accounts and GST returns in ERP software.
GST course duration:
The comprehensive workshop is for 12 weeks, twice a week, with two hours per session.
The executive workshop is for six weeks, twice a week, two hours per session.
Certification: Candidates qualifying for the term-end examination to receive a certificate from the University.
Added Benefits: Some of the perks include:
Hands-on experience of return and accounts preparation
Access to YouTube videos
After training backup and regular updates through WhatsApp group messages
A hard copy of the study material
An opportunity to meet experts and consultants.
Placement assistance.
Contact Information:
Hazra Centre: 96L, S.P. Mukherjee Road
3rd Floor, Kolkata-700026
Tel: +91- 9830765740
GST COURSE AT CENTRAL INSTITUTE OF TECHNOLOGY, KOLKATA
A computer-based personality development training institute, the Central Institute of Technology provides various professional courses such as web designing, digital marketing, accounts and Tally, hardware and networking, and GST courses in Kolkata.
The institute also participates in state government and central government programs like NSPC, WBMDFC, MSME, AICTE, etc. With the best faculty, up-to-date technology, and excellent course content, the Central Institute of Technology provides job-oriented courses at affordable prices.
The Central Institute of Technology has thus far trained 1000 plus professionals, 3500 plus students, and has more than ten branches.
Salient Features:
Course Name:
Tally GST with E-Filing Course
Expert in Tally GST with E-Filing
GST with E-Filing Course
Eligibility: 10+2 pass
GST course fees:
The Tally GST course is for INR 6,000/-
The expert course is at INR 10,000/-
Only GST with E-filing is at INR 5,000/-
Curriculum: All three courses include an in-depth knowledge of GST with slight differences. You can check the website for a detailed list of the modules covered in each
The Tally GST, with an E-filing course, combines accounting and taxation and has 50+ course modules.
The expert in Tally GST with the E-filing course includes Tally ERP9 and has 90+ course modules.
The GST with the E-filing course is a comprehensive GST training with practical experience and includes34+ course modules.
GST course duration:
The Tally GST course is for three months.
Expert in Tally GST is for six months.
GST with E-filing is for three months.
Added Benefits: Updated course syllabus, experienced faculty, flexible class timings, live projects and workshops, lifetime support, and handholding, with a 100% job guarantee.
Contact Information:
4/1 DumDum Road,
Opposite of South DumDum Municipality
1st Floor, Kolkata-700 074
Tel: +91- 9614142256
Did you know content writing is also a trending job-oriented skill? Check our blogs on the top content writing courses in Kolkata and top content writing workshops to attend for more information.
GST COURSE AT NICS COMPUTER, KOLKATA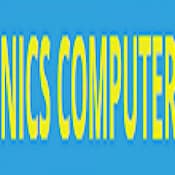 NICS Computer is yet another training institute that offers various job-oriented courses across different segments. The courses here are diverse and include multimedia and animation, laptop and mobile hardware training, share trading, advanced excel, abacus training, and GST courses in Kolkata.
They have courses for students after the 12th as well. In Multimedia, they even provide various diploma courses. NICS Computer also provides placement assistance to its students after the course completion.
Salient Features:
Course Name: Tally GST
GST course fees: The course fee is INR 7,500/-
Curriculum: Tally.ERP9 is the software for accounts, invoicing, sales, etc. The Tally GST is a combination course that includes accounting, inventory, taxation, GST, returns, MIS reporting, and auditing. The GST portion of the course simplifies all concepts, basic to advance, and offers candidates a detailed perspective.
Certification: This is a certification program.
Contact Information:
D/70 Baghajatin Station Road, P.O. Jadavpur
Near: Pranta pally Girls High School
Bus Stop & Rail Station, Baghajatin
Kolkata-700032
Tel: +91- 9830760989
GST COURSE AT APTECH COMPUTER EDUCATION, KOLKATA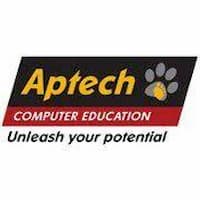 As in many Indian cities, Aptech Computer Education is one of the leading computer training institutes in Kolkata. With over 30 years of expertise and has trained over 68 lakh students across 40 countries, Aptech Computer Education boasts over 50 latest IT courses.
Not just computer-based courses, Aptech has separate courses for 10+2 students, graduates and engineers, and even short-term courses. It has courses in the field of finance and accounting and design and development as well and even delivers GST courses in Kolkata.
Aptech Computer Education has an impressive list of academic alliance partners and even takes care of placement. Onlinevarsity is their online app to enable students to study on the go and access study resources from anywhere at any time.
Salient Features:
Course Name:
GST Professional
Smart Pro Accounting with GST
Eligibility: Graduates of commerce and economics, working professionals from streams like indirect tax, accounts & finance, or even undergraduates are eligible to take these courses.
Curriculum: Both the courses have a similar curriculum but with a difference in duration. While the professional course is only about GST, pro accounting also trains candidates in the latest IT accounting techniques. The modules included are:
Statistical Analysis using MS Excel
Work with Presentation Software
Computerized Accounting-Level I
Computerized Accounting-Level II
Direct Taxation
Introduction to GST
GST law & provisions
Compliance, that includes registration, returns, payments & refunds.
GST course duration:
The GST professional course is for twelve hours.
The smart pro accounting with the GST course is for ten months.
Added Benefits: Placement assistance and academic alliances are some perks of learning from Aptech Computer Education.
Contact Information:
Near Bangabasi Cinema, Old CMC Building,
Howrah Maidan, Kolkata
Tel: 033-2637 1117
FAQs
1. Which top institutes offer GST courses online?
There are many institutes that offer top-grade GST courses online like IIM SKILLS, TaxGuru, ICAI, and many more. The curriculum is top-notch and the mentors are affable and help you every step of learning the advanced concepts of GST.
2. What is the duration of the GST Certification Course?
You get plenty of choices. There are self-paced courses, live classes as well as hybrid programs that have both live classes and recorded sessions. It is up to you to choose a mode of learning that is convenient for you and helps you make the most of your time. choose an institute that will offer mentor assistance well.
3. How much salary can a GST practitioner expect? 
A GST Practitioner can earn anywhere from 3lacs- 6.5lacs per annum. With expertise and experience, you can expect to get even higher salaries and better career growth.
SUMMARIZING:
After having gone through the top 10 GST courses in Kolkata, if you are still wondering about the usefulness of a course instead of learning from all the free resources available on Google, you need to think again.
A certification program in an institute of repute will get you GST ready in a way that improves your chances of gainful employment. Further, GST using Tally.ERP 9 is a certification that helps learners master the concepts of not just the GST but its implementation on Tally.ERP 9. It is a combination that is sure to land you good job opportunities.
Training from the right place ensures a complete understanding of all the concepts through powerful practical illustrations and real-time business scenarios. Once the candidates are thorough with the basics of GST, the new indirect taxation structure, the registration process under GST, and know-how to maintain books of accounts, they are ready to file GST for others. They are industry-ready and prepared to work as professionals.
For aspirants wanting to open up their tax consultancy, the GST practitioner exam is mandatory. For all other commerce, finance, banking, and taxation professionals, knowledge about GST is like the additional feather in your cap that adds value to your skillset and resume.
Here is a motivational quote for all who need the push to up-skill themselves.
"Dreams don't Work Unless You Do!"