Top 10 Digital Marketing Courses In Surat With 100% Placements
The Diamond City of India, Surat, in the state of Gujarat, is a port city. It is also a commercial hub of textiles. A fun-loving city, it is one of the world's fastest-growing as per a study by Economic Times. The city is one of the wealthiest cities in India, attracting business people from all around the globe. A fast-evolving and preferred smart city for major IT industries, there is a demand for skilled digital marketing professionals in Surat. So let us browse through the list of the top 10 digital marketing courses in Surat today.

You might want to see the top digital marketing courses in Ahmedabad too.
Today a lot many traditional jobs are obsolete. While some have undergone adaptations and transformations, some are just non-existent. Marketing is one such domain undergoing immense transformations.
WHAT IS MARKETING?
Marketing is the process of and selling products or services, promotion inclusive. In all honesty, marketing is a lot more than its straightforward definition. The role of marketing overlaps sales and advertising as well. Whether it is product development, sales pitch, or retail sales, marketing is essential at every step.
The thing that gives marketers an edge and better understanding is the research and analysis of consumers and the buyer persona. If you know what your target customers want, half your battle is won! To understand customer behaviour, marketers undertake surveys, study shopping habits, find out where, and how the consumers communicate with your business, all with in-depth research.
TRADITIONAL MARKETING VS DIGITAL MARKETING
Now, for the uninitiated, let us differentiate between traditional marketing and digital marketing.
| | |
| --- | --- |
| TRADITIONAL MARKETING | DIGITAL MARKETING |
| Promotion of product/service through offline modes such as newspapers, brochures, magazine ads, and other print material. | Promotion of product/service through online media such as websites, banner ads, content marketing, video marketing, marketing on social networking sites, blogging, etc. |
| The target audience is limited, and the customer base is restricted. | The outreach and market penetration is to the maximum number of people with minimum effort. |
| Businesses are not aware of consumer experience or satisfaction. | Through reviews and feedbacks, the response is immediate, allowing the sellers to be aware of the consumer experience and satisfaction. |
| The advertising is not versatile; in a sense, you cannot modify or add new products instantly. | The advertising is entirely versatile at the click of the mouse. You can make changes, add or delete products with relative ease. |
| The cost incurred is relatively high. | It is a very cost-effective mode of marketing with minimum investment and higher returns. |
| The entire process does not engage with the customers on a one-to-one basis and lacks direct communication. | Digital marketing is highly engaging with instant consumer feedbacks and better interaction with the consumers, making it a product/service with a human touch |
| The research and then analysis of data is a difficult task. | Tools like Google Analytics help with the research and analysis, a piece of cake. It only needs an eye for detail and an analytical mindset to benefit immensely from the enormous data collected. |
The above table amply explains how digital marketing has overcome the obstacles of traditional marketing and hence is an absolute necessity in the modern-day marketing world. Check out our list of the top digital marketing courses in India here.
DIGITAL MARKETING COURSES IN SURAT
Having understood the importance of digital marketing, I am sure all the aspiring digital marketers out there are now keener than ever to learn the ropes and land a good job. Without much further ado, let us move on then, to explore the top 10 digital marketing courses in Surat.
DIGITAL MARKETING COURSE AT IIM SKILLS
IIM SKILLS is one of the most prominent and leading institutes in the online education domain. An institute with well-qualified, skilled, and highly experienced professionals, it has a reputation for providing excellent quality training at extremely affordable prices.
With its base in New Delhi, this institute provides all of its courses via instructor-led virtual classrooms online. The beauty of online courses is that a person from any city or country even can access high-quality courses with just a click. The online course obliterates the need for commuting and also benefits people not living in the same city.
Read through our top content writing courses online here.
Over just about five years, IIM SKILLS has created a name for itself in digital marketing, content writing, and CAT coaching courses. The practical aspect of the training, the camaraderie with the humble mentors, and the lifetime support are factors that amp up the value of the courses.
IIM SKILLS strives for continuous innovation and improvement and commits to providing only the best in terms of training. Concerning the digital marketing course, the institute aims at nurturing young talent and empowering them with the right skills and knowledge to become skilled, industry-ready, job-ready professionals.
Below is the list of some of the Brand Partners of IIM SKILLS for Job Opportunities

With a strong foundation in the basics, the institute provides real-time case studies and hands-on assignments to strengthen the digital marketing concepts further. Given all the potential benefits, IIM SKILLS is undoubtedly a primary choice to learn digital marketing courses in Surat or any other city.

Course Fee – INR 34900 + GST
Salient Features:
Course Name: Master Digital Marketing Course.
Duration: The course is for three months or 180 hours. There is an option for weekdays and weekend batches.
Course Fee: INR 34,900/ plus GST.
Curriculum: With a comprehensive syllabus, the course includes 40+ digital marketing modules, covering the entirety of digital marketing.
A chunk of the training (30 hours) is for content marketing, which is the core of digital marketing.
There is a module isolated for guidance on monetizing digital marketing skills through various means such as YouTube, affiliate marketing, blogging, freelancing, or even a start-up of a digital marketing agency.
The friendly mentors provide guidance even after course completion. Free lifetime access to the learning management system allows candidates to upgrade themselves with the latest trends from time to time.
The course offers an optional internship. The institute also assists with resume preparation, interview preparation, and job placement support.
Certifications: This course comes with a course completion certification. Besides, the institute guides candidates on obtaining globally relevant digital marketing certifications from Google, Facebook, HubSpot, etc.
Contact:
Email: [email protected]
Phone: + (91) 99 11 839503
Other Professional Courses offered by IIM SKILLS:
IIM SKILLS Digital Marketing Orientation Class
DIGITAL MARKETING AT ETC ACADEMY, SURAT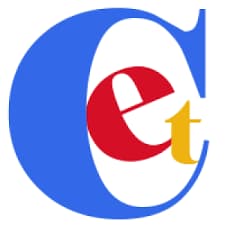 ETC Academy is a leading internet marketing training provider, offering digital marketing courses in Surat. They provide training for students, professionals, entrepreneurs, and corporates. In five years, they have completed 43+ batches with a team of six specialist trainers.
Their team of trainers are creative and market savvy professionals. The founder himself is a leader, a strategist, and a certified digital marketer. The institute also provides digital marketing services and has helped various businesses and organizations.
Salient Features:
Duration: 105 days. There is an option of weekday or weekend batches.
Curriculum: The syllabus has seven main modules with various sub-modules covering all the essentials of digital marketing.
The differentiator module in this course is the creative module where candidates will learn about graphic design, animation, and infographics. They learn to make animated banners, video editing, and Photoshop skills.
The course includes free digital marketing tools worth 72K.
Practical training, affordable fees, free doubt clearing sessions, backup classes, high-quality training, are some factors that make training at ETC worthwhile.
ETC provides 100% job assistance to all candidates.
Training material is in the form of video lectures, presentations, relevant links, and notes. Candidates have access to the ETC Prolearning Platform for future updates in digital marketing.
Certifications: The training is inclusive of complete guidance and support on Google and HubSpot certifications. Besides, the academy provides a course completion certification as well.
Location:
505-505 Western Business Park, University Road,
Near JH Ambani School Vesu,
Surat, Gujarat-395007
Phone: 94286-57179

DIGITAL TRAINEE, SURAT

Digital Trainee is the training arm of Digitize Brand that provides digital marketing courses in Surat and other cities across India. Intending to further the "Digital India" initiative, the institute trains potential individuals to become future digital marketers.
With its inception in 2016 in Pune, it now has centres across Pune, Mumbai, and one each in Trivandrum and Surat. Though the main forte of Digital Trainee is digital marketing, it also has courses in:
IT training
Business training
Graphic designing
All of their practical courses serve to bridge the gap between theoretical knowledge and industry applications. For students interested in niche specializations, there are individual courses on SEO, SMM, and PPC as well.
Salient Features:
Course Name: Online live & interactive practical digital marketing course
Duration: Two months. Monday through Friday, two hours a day.
Course Fee: INR 15,900/-
Curriculum: The syllabus includes 30 modules.
The training is by expert trainers. A small batch of 10-12 students ensures individual focus.
Candidates will have Skype private group access and LMS access for videos, backup classes, and other study material.
This program also comes with a two to three months internship, unlimited placement calls, and high ticket client proposals and quotations.
Real-time case studies and assignments add value to the practical component of the training. Portfolio creation and evaluation is also a part of the training.
Certifications: Candidates can obtain 15 + certifications through this program, including those from Google, a course completion certification as well as an internship letter.
Location:
No. 411, J9 High Street,
4th Floor, Office, 412, Canal Road,
Vesu, Surat, Gujarat-395007
Phone: 98986-23424
DIGITAL MARKETING COURSE AT FUTURE VISION COMPUTER INSTITUTE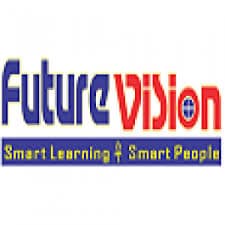 Future Vision, with its inception in 2006, provides quality computer education in Surat. Initially only providing computer-related courses, it now has an extensive array of courses, including digital marketing courses in Surat.
Some of the popular courses at this institute include those in robotics for kids, WordPress, graphic designing, web designing, android apps, computer accounting, and programming courses. The institute also holds workshops, guides students on how to learn through their books and apps, and even has specialized combo courses. Future Vision offers digital marketing as a diploma course.
Salient Features:
Course Name: Diploma in digital marketing.
Duration: Four months.
Course Fee: INR 18,000/-
Curriculum: Around 60 lectures cover the entire syllabus of digital marketing. It includes in-depth all about digital marketing, WordPress, SEO, and Photoshop as well.
Some of the differentiator topics are:

Google search console
Premium digital marketing tools
Professional blogging
Remarketing
Drafting awesome emailers

The Photoshop module includes basic understanding, resizing, cropping, using tools, and creating special effects from books and YouTube.
The WordPress module guides students on creating a website, writing compelling meta descriptions, making an SEO friendly URL, and optimizing the page for SEO.
Certifications: Candidates get a course completion certification.
Location:
G-40, Navmangalam Complex, Opposite Agrasen Bhavan
Citylight, Surat, Gujarat-395007
Phone#: 98257-71678
DIGITAL MARKETING COURSE AT SURAT TRAINING

Surat Training is a digital marketing company that also provides digital marketing courses in Surat. Into this business for more than seven years, the institute has a professional team of 15+ digital marketing professionals. They have 240+ satisfied clients and 25+ projects renewed.
It is a dedicated digital marketing training company courses also in web designing, WordPress, mobile applications, etc. The digital marketing course at Surat Training has a seven-day trial period and even a 30-day refund policy.
Salient Features:
Course Name: Digital marketing course
Curriculum: It is an advanced level training with 200+ course topics and 30+ SEO tools.
A small batch size with lifetime support and a separate batch for non-IT students are some other essential factors of the training here.
The course offers an internship and 100% job placement as well. The institute has a network of placement partners.
Certifications: Certifications include Google and Facebook certifications.
Location:
802, City Center, Near Sosyo Circle,
Udhna, Magdalla Road, Surat-395007
Phone#: 97375-26336
DIGITAL MARKETING COURSE AT IVIPANAN, SURAT
With its inception in 2014, iVipanan is a digital marketing consultancy that also provides digital marketing courses in Surat. They have a team of highly qualified digital marketing professionals who contribute to the success of the institute as a whole.
iVipanan not just provides consultancy services but also is into audit, certification programs, and academic affiliation. The institute also holds regular workshops on digital marketing, ORM, and Google educator.
Salient Features:
Course Name:

Digital Marketing Certificate Course-DMCC
Online Digital Marketing Bootcamp-ODMB

Duration:

The DMCC is for 100 hours. It is a classroom course.
The ODMB is for nine weeks/30 hours and is an online program.

Course Fee:
Curriculum:

The DMCC consists of seven modules. It includes fundamentals of marketing, basics of website, search engine optimization, search engine marketing, social media marketing, content marketing, and online reputation management.
The ODMB also includes all the topics of DMCC.

There is the live practical training, an understanding of Google algorithms, learning from digital marketers themselves, and completing projects under their guidance.
The course teaches candidates to manage target customers within budget using enhanced analytical skills.
Select trainees get a chance to work on live projects and climb the ladder onto a better career.
Location:
2nd Floor, 9/365, Chakawala ni Sheri,
In the lane of Bantakeshwar Mahadev Temple, Near Kot Safil Road, Wadifaliya, Surat-395003
Phone#: 98794-56211
DIGITAL MARKETING COURSE AT IIHT SURAT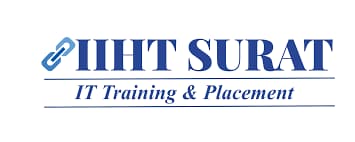 Indian Institute of Hardware Technology is an international IT education and training institute that, along with varied IT courses, offers digital marketing courses in Surat. In existence since 2007, it has built an industry-specific ecosystem in the IT industry.
Many of its courses are online as well. The array of courses includes programming, ethical hacking, WordPress, cloud computing, machine learning, data science, amongst others. To date, IIHT has trained and placed 10,000 plus students. It has 123+ placement partners. IIHT has 50+ courses.
Industry experts, hands-on training, latest technologies, and syllabus, guiding students through the interview process, making them industry-ready are some features that highlight the training at IIHT.
Salient Features:
Course Name: Digital Marketing Course Certification
Duration: 60 days or 45 hours of training. There is an option of online and offline/classroom training.
Curriculum: There are over ten modules that cover the basics and advances of WordPress and digital marketing.
The course content covers all concepts from basic to advance with practical assignments at the end of every session.
The instructor-led training comes with 100% placement assistance.
It has one whole module for monetization skills, monetizing through Adsense, YouTube, website, and blogging.
Certifications: Candidates get the course completion certification.
Location:
414 Rajhans Complex, Near Nirmal Hospital, Middle Ring Road, Sagrampura, Surat, Gujarat-395007
Phone: 98258-41886

DIGITAL MARKETING COURSE AT XPLORE INSTITUTE

Xplore Institute is yet another leading institute providing digital marketing courses in Surat. They provide training in specific topics of digital marketing and even for app store optimization. All of their courses are job-oriented, making the students capable of getting hired soon after course completion.
The institute provides personalized digital marketing courses for entrepreneurs, students, and professionals. So far, the institute has trained 100+ students with 100% job support.
Salient Features:
Course Name: Certified Course in Digital Marketing
Curriculum: The syllabus includes:

Search engine optimization
Social media marketing
Pay per click
Making money from Google, YouTube, affiliate marketing.
Creating a website.

The training is with live projects with an internship program as well, and 100% job placement assistance.
Location:
2/5087 Rustampura, Delha Street
Surat, Gujarat-395002
Phone#: 84602-34011
DIGITAL MARKETING COURSE AT RED & WHITE MULTIMEDIA EDUCATION
Red and White Multimedia Education is the best training institute in the field of web designing in Surat. Apart from that, the institute also provides a range of IT and software courses, development, graphic designing, gaming and animation, civil and interior designing, and personality development courses.
The institute has post-graduation as well as under-graduation courses. Irrespective of the domain, all of their classes are job-oriented, aiming at making every student industry-ready. Established in 2008, the institute has trained more than 18,000 students and has conducted 100,000+ career awareness counselling. Not just that, it has a tie-up with 600+ companies and has placed 10,000+ students. All in all, Red and White Multimedia Education provides 150+ approved courses.
Salient Features:
Course Name: Certified Digital Marketing Course
Duration: Regular classes are from Monday through Friday, two hours, hour classes, and one hour practice. The college classes are on weekends, from 9 a.m. to 4 p.m with an hour's break in between.
Curriculum: Some of the main modules of the course are:

Certified blog development
Google algorithm
Web analytics
Search engine optimization
Types of SEO and technical SEO
Search engine marketing
Social media marketing and its channels
Email marketing
Extensive digital marketing tools
Specialization module on ways to monetize digital marketing

It is industry-oriented training with a 100% job guarantee.
Some of the reasons why you should consider this institute are:

Working on live projects
An internship with a letter
Interview preparation, mock interviews, and sample resume
Personality development
Lifetime training access.
Compact batch size and affordable fee structure

Certifications: This is a certified course.
Location:
A5, Ground floor, Saurastra Society, Division-2,
Near BRTS Stop, Dharamnagar Road,
Gaushala, A.K. Road,
Surat-395008
Phone#: 93275-06324
DIGITAL MARKETING COURSE AT CDMI

Creative Design and Multimedia Institute is also a leading training institute providing various courses along with digital marketing courses in Surat. Operating since 2014, it has come a long way with courses in:
Multimedia
Graphics and animation
Programming and IT
Civil engineering
Mechanical engineering
Business development
Short-term courses.
The institute aims at easing the hiring process for businesses and other organizations by churning out industry-ready professionals. As a result of their constant efforts, they have to date trained 5000+ students. The institute has a team of 30+ certified teachers. The institute also has various recruitment partners.
Salient Features:
Course Name: The Definitive Guide to Digital Marketing
Duration: Six months with lectures two hours a day.
Curriculum: The syllabus has all the essential topics of digital marketing with the latest and updated course curriculum.
There are live projects for each module, intensive classroom training with industry experts, and regular assignments and assessments.
Candidates get lifetime mentorship, help with resume preparation and mock interviews, and internship support. The institute provides 100% assured job placement.
Location:
401, 4th Floor, City Center,
Near Swastik Plaza, Yogichowk,
Varachha, Surat-395006
Phone#: 94272-80713

FAQs
What is the duration of Digital Marketing courses?
The duration for a comprehensive digital marketing program is around 3 to 6 months (12 weeks-24 weeks). Practical assignments, case studies are also included in the course.
What should be the criteria to choose a digital marketing course?
While choosing a digital marketing course, you should carefully check the curriculum, trainers' qualification and experience, and the number of practical assignments incorporated in the course, internship opportunities. You should also check whether the fee is commensurate with the features provided.
What is the fee for Digital Marketing courses?
The course range can be very wide depending on the institute, the mode of training, and the brand name. The course fee for a detailed digital marketing course can be anywhere between Rs 25000 to Rs 35000.
How to get started with digital marketing? 
The first thing that you have to do is create a strong presence on the web. This would include setting up your website, having a content strategy in place, being active on social media channels, and interacting with potential customers on different digital marketing channels.
What is the salary of a digital marketing professional?
The average salary for a digital marketing professional ranges from 2l-5l with experience of up to 2 years. With experience the salary increases. It can go up to 15l-18l per annum and even more provided you have the relevant skills. It also depends on the size of the organization you work for and your skills of adaptability with the dynamic digital industry.
WHAT IS THE FUTURE OF DIGITAL MARKETING?
A valid question. After all, if you want to take up a job in digital marketing, it is only natural you want to know the nature of your job and how long the industry will last.
Digital marketing has opened up a wealth of new careers. The numerous mushrooming digital marketing training institutes and digital marketing agencies are evidence of the demand for digital marketing professionals.
Digital is undoubtedly the new name and the new game. Even the government of India is promoting a "Digital India." It is the single easy way to reach out and also compete in the global market. Even small towns are digitally sound these days.
An increased number of internet users translates into more and more marketing online to reach out to consumers. To further emphasize this point, with 564.5 million internet users in India alone, businesses cannot ignore the importance of going digital.
The brands and businesses that do not leverage digital media in their marketing strategy are literally non-existent. The internet-savvy consumers of today are the reason for aggressive digital marketing.
India alone is expected to produce more than 20 lakhs of digital marketing jobs in 2020. This figure is only on the rise with more and more businesses, even smaller businesses realizing the need to be online and the need to go digital.
So fasten your seatbelts and jump onto the bandwagon of digital marketing.