Top 10 Online GST Courses With 100% Placements (Updated)
Today, let's talk about the top online GST courses in India that will provide you with an all-around understanding of GST, its execution, and its benefits. The implementation of the GST Act might just be the most revolutionary step in the Indian fiscal policy. It has been brought about to mitigate corruption and to bring the whole country under one unified tax system and structure. 

Today, let's talk about the top online GST courses in India that will provide you with an all-around understanding of GST, its execution, and its benefits. The implementation of the GST Act might just be the most revolutionary step in the Indian fiscal policy. It has been brought about to mitigate corruption and to bring the whole country under one unified tax system and structure. 
Initially, receiving a lot of resistance from different arenas, the GST act has gone through a lot of developments, and amendments. It is today the most important tax levied in the country. It has successfully eliminated the cascading effects of taxation and extirpated the corruption arising out of the multiple tax structure. 
The online GST Courses in India that we will cover today can be helpful for anyone interested in learning about GST. Whether you are a company secretary, a chartered accountant, a lawyer, or someone working in the financial and tax domain, these courses will help you to upskill and will open up new avenues for employment. 
You may also be interested in our article on the Top Tally with GST Courses in India
Here are the top 10 online GST courses in India that will help you to gain insight into what GST is and how to make a successful career as a GST practitioner. 
1. IIM SKILLS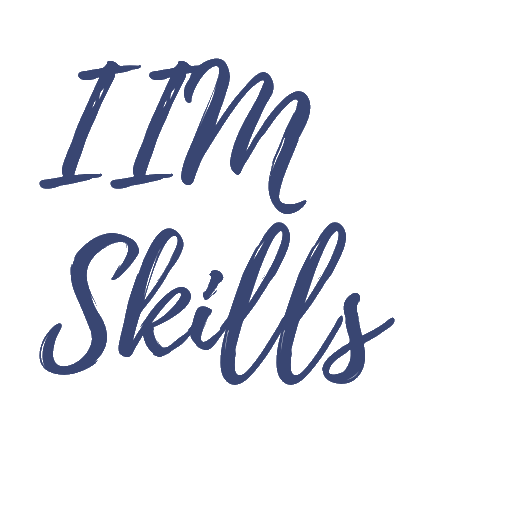 IIM SKILLS is a staunch believer of excellence in whatever career you pursue. It is with this aim of providing you with impeccable education, that they have launched a plethora of courses. These help to transform you into competent and confident professionals.
True to their reputation of being a leading ed-tech institute imparting education, they have one of the best online GST courses in India. 
The GST Practitioner Certification Course is a comprehensive 4-weeks program that incorporates immersive online training. The 16 hours of lectures conducted by mentors provide deep insight into the nitty-gritty of GST. The course fee is Rs 2900 (exclusive of GST).
The Syllabus includes 9 modules that cover all the concepts of GST in depth. 
Genesis And Concept Of GST 

Impact Of GST On Businesses 

Framework And Structure Of GST 

Reverse Charge Mechanism 

E-way Bill 

Input Tax Credit 

Composition Scheme 

Invoicing In GST 

GST Returns Filing 

Registration Under GST, And Others.
Some of the salient features of the institute are listed below.
You get a Master's Certification from IIM SKILLS that are industry-recognized and trusted by corporates. 
You also get live and recorded lectures for lifetime access without any extra payment. IIM SKILLS ensures that you can work with the GST tools and software that helps to make your work easier. You can work with multiple clients efficiently with the knowledge of these tools.
There is 24/7 online support, and you get to be a part of the GST Practitioners community that has more than 2000 professionals. 
The course is ideally suited to accounting and finance professionals, freshers, new entrepreneurs, business owners, freelancers, and anybody interested in understanding GST extensively. 
You also get free ebooks, invoicing tools, and software. IIM SKILLS has a dedicated placement cell to help in your journey to get that coveted job. You have ample hands-on learning and practical assignment that help you to understand all the concepts of GST incisively. The course fee is 2900 inclusive of GST
Contact 9911 839 503, [email protected]
Website URL – https://iimskills.com/gst-certification-course/

Check out more professional courses from IIM SKILLS
Business Accounting And Taxation Course
2. ClearTax

ClearTax offers one of the best online GST courses in India. They are the largest tax and financial services platform for people across different sectors. Whether you are an individual or business firm, you are going to benefit from the online GST course offered by ClearTax.  
One of their best features is that their website has several articles on GST that will help you understand what GST is all about. 
Right from articles that introduce you to GST to advanced concepts like GST rates, HSN codes, transitioning into GST, invoicing e-way bill, input tax credit, GST Returns, everything is covered in their articles. Their blog section houses 12 categories of blog articles that speak about the concepts in a structured manner. 
The course is formulated and organized by expert Chartered accountants and tax professionals. The content is updated regularly based on the revised rules and regulations in the tax structure and new government directives. The course fee is Rs 3600. 
The course curriculum includes the following:
Introduction To GST 

Returns Filing Process 

In-depth Analysis Of GST And Anx 1/2 

Transition Plan From Current To New Returns On GST 

Case Studies By Expert Chartered Accountants 

GST Detailed Analysis Of Types Of Returns 

Reporting Invoices 

Concept Of Invoices 

Locking, Unlocking, And Deemed Locking 

Live Case Studies On GST Returns 

And Penalties 

Assessment Procedures

Place, Time, And Value Of Supply, and more
You have more than 8 hours of detailed training that helps you to get an in-depth idea about transition plans to the new GST. Lectures by industry experts offer you practical training on creating apt solutions, invoicing income tax returns, compliance with rules and regulations, and how to save up on their net GST. 
Contact 8067458707, [email protected]
Also, check Best Online Financial Modeling Courses
3. Taxguru

Taxguru is one of the most coveted names for online GST courses in India. With their professional courses that emphasize understanding GST comprehensively through practical training and lectures, Taxguru helps you to get in-depth learning on GST concepts. All new development and amendments are incorporated in the course. Moreover, the faculty for the program is renowned chartered accountant Mr. Raman Singla. 
With more than 30000 professionals trained across the country, Taxguru makes sure that you understand and analyze GST well to implement it in your career. 
The course fee is rupees 10000 + 18% GST. Upon registration for the GST course, you will be given all the details on how to proceed with the program. 
Since the course is for Indians it is delivered both in English and Hindi. This helps in better communication and understanding for native speakers and people who are not comfortable with English. 
Let's look at the curriculum in detail.
Constitutional Aspects Of GST

GST Laws And Fundamental Concepts 

What Are The Taxes Subsumed In GST

Registration Of GST 

Different Forms In GST

Return Filing 

Input Tax Credit 

Reverse Charge Mechanism 

Credit Note, Debit Note 

Transitional Scheme 

Coverage Of All GST Laws For Audit 

Annual Returns 

Anti-profiteering 

GST On Advances And Many More.
The live online interactive sessions give you the experience of being in an actual physical class. All the concepts are covered in detail for you to become a prolific GST practitioner. 
Additionally, there are query resolution sessions and prompt support from the team for all your questions and doubts. The institute offers all study materials that are provided online. There is the flexibility of batches and recording is provided for each session for some amount of time. After completion of the course, you get a certificate from Taxguru Edu. 
This professional GST development course is ideal for finance professionals. Chartered accountants, company secretaries, lawyers. Anyone who deals in the finance and taxation departments will benefit immensely from the course. You might be someone who wants to move to the taxation domain from the financial sector. This course will help in the smooth transition of such professionals. 
Small and medium business owners, tax officials, traders, GST, and income Tax practitioners will also learn the essentials of GST through the course. 
Contact 8899117701, [email protected]
4. ICAI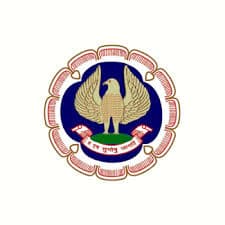 The Institute of Chartered Accountants of India or ICAI is one of the foremost names that come to mind when we think about courses on GST. ICAI conducts one of the top-rated online GST courses in India. They have a virtual certificate course on GST and a certificate course on GST.
The Certificate program on GST is organized by the GST and Indirect Taxes Committee. The institute offers flexibility and the course is available for weekdays as well as weekends. The course will help practising tax professionals, lawyers, auditors, and people working in the finance domain. A total of 30 CPE hours are given to members for efficiency and upskilling. 
The course fee is Rs 14000 for some cities and Rs 12600 for some others. GST will be applicable over and above this amount. You should check the complete brochure to understand the payment structure.
The syllabus includes the following topics
Gst Constitutional Provisions 

Supply And Levy Of Gst Nature  

Need And Significance Of GST 

 Foreign Trade Policy 

Reverse Charge Mechanism 

Input Tax Credit 

E-way Bill And Invoicing 

Returns And Payments 

Finalization Of Accounts 

Disclosure In Financial Statements On GST

Finalization Of Accounts From The GST 

Report, Adjustment, Entries 

Assessment Type 

Demand And Recovery 

Advance Ruling 

Audit By Tax Authorities 

Appeal And Revision 

Offences And Penalties 

Reconciliation Statement 

Maintenance Of Books 

Inspection, Search, And Seizure 

Judicial Pronouncements 

Case Studies 

Practical Assignments 

Ethical Practice And Professional Opportunities Available In The Domain Of GST
They offer a lot of advantages like making online payments and providing entire details on the curriculum structure. They ensure that everybody gets the required attention and query resolution is prompt. 
In the wake of the pandemic, they have made sure that every process is implemented smoothly online and you get the proper knowledge and education. 
All the mentors are highly qualified and experts who give you a thorough explanation of what a career in GST entails and how you can master the skills to have a prosperous career in the domain. 
You have an entire FAQs section on their website to understand how the course will be conducted. You can refer to the brochure if you hit a roadblock while registering. All details are provided including the course structure and how it will be conducted. They have also mentioned the number of hours dedicated to each topic, and the concepts covered in those topics.
Contact 911203045954
5. CAclub India 

Caclub India is one of the top names for online GST courses in India. Advanced online GST training and certification course cover everything from fundamentals to the most advanced concepts. Latest government regulations amendments and changes are incorporated in the course. The Course fee is Rs 6599.
The course comprises 61 hours of comprehensive video lessons. You get access to video classes on GST and an online certificate after completion of the course. 
The course is conducted by a renowned member of The Institute of Chartered Accountants of India Mr. Bimal Jain. The lectures are provided online. The faculty and team ensure that students understand the core concepts and can implement them properly in practical live assignments. 
Course topics include 
Levy And Supply Under Gst 

Taxable Persons And Registration 

Input Tax Credit 

Place Of Supply For Goods And Services 

Zero-rated Supply 

Tax Invoice 

Gst Return 

System Filing Of Gst 

Annual Returns 

Audit Report 

Advance Ruling Appeal Division 

Intricacies In Supply 

Time, And Supply 

Overview And Intricacies Of GST
Some of the prominent features of the Institute are that you get a detailed understanding of all GST laws and provisions along with implementation in practical assignments. You analyze, discuss, and brainstorm issues in GST. Also, you get table-wise preparation and filing of GST forms. They have recorded sessions that cover Q&A pertaining to GST. These sessions cover GST in depth along with its implications. 
It is ideal for anyone who wants to learn about GST as well as people who want to make a career in this field. It is suited to lawyers, tax practitioners, and consultants, MCom and BCom graduates. 
Contact 01141170713
6. VSkills
VSkills is a highly rated Institute offering one of the finest online GST courses in India. The Certified GST professional course at Vskills is a well-structured program that helps you to select a certification and register. 
After that, you get access to the online learning management system and access to study materials. The 28- hour learning program is a comprehensive curriculum covering all aspects of GST to help you become a prolific GST practitioner. Additionally, you get lifetime access to the learning management system and the certification is valid for life as well. The course fee is Rs 3499.
The topics covered include
Basics And Overview Of The GST Act 

Taxation Basics 

Gst Administration 

Registration, Payment, Accounting, And Record-keeping

GST Rules 

GST Types

GST In Other Countries
After completion of the course, you can take the online exam at your own convenience in your own time. The test is for the duration of 1 hour where you have to answer 50 questions. VSkills also has options for professional mock tests, tutorials on GST, GST interview questions, table of contents, and more on their website.
Contact 0114 734 4723, [email protected]
7. Oxford School Of Accounting
Oxford School Of Accounting is one of the top names to consider when enrolling in accounting courses and online GST courses in India. They are a branch of Hindustan Soft Education Limited, an ISO-certified organization, dedicated to providing high-quality courses to students. 
They have job-oriented and industry-recognized certifications and offer a well-rounded curriculum. The mentors are experienced and affable and the fee for every course is reasonable. 
There are plenty of resources to learn from apart from the course sessions and classes. The learning structure is organized and there are regular assessments to evaluate the performance and progress of a student. You also get placement assistance and career guidance as well as soft skills training to bolster your confidence. 
The course is Oxford Certified computerized, e-accounting, accounting, and GST professional. You learn about the fundamental and advanced topics of accounting, taxation return filing, and stocks. There are plenty of practical assignments so that you become well equipped with understanding the components of GST and accounting.
The course content includes
Computer Basics 

Fundamentals Of Accounting 

Computerized Accounting 

Tally Erp 9 

GST Introduction 

Return Filing Updates 

Online Return Filing 

Overview Of Accounts 

Online Banking 

Forex And Stock Market 

Soft Skills Resume Writing 

Extempore

Mock Interview Sessions

Personality Development And More
Contact 981 0735 296, 8586 886 833
8. ICSI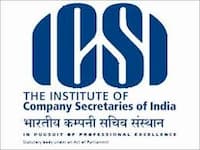 The Institute of Company Secretaries in India needs no introduction. It offers diverse courses along with certificate courses in GST. Regarded as one of the finest online GST courses in India, the institute offers a well-structured curriculum that helps you to understand the complex elements of the GST Act smoothly.
You have to apply online for registering for the online course. It is a comprehensive program spanning five weeks. The online, immersive learning is for six hours on weekends. All the course materials are provided in the format of a soft copy after registration. The course fee is Rs 7500 + GST. 
Topics include 
Understanding The Different GST Concepts 

Implementation Of GST

Development And Amendments To GST 
An Online test of multiple-choice questions is conducted by the institute and you can take it from anywhere at your convenience. You will be given a certificate of completion after you pass the examination. The certificate is jointly awarded by ICSI and BSE. 
Contact 0114 534 1052
9. ISEL Global

ISEL Global offers one of the most comprehensive programs on GST called the GST Practitioner course. All the components of GST and various facets of the tax system are taught for career aspirants to become industry-oriented. The diverse features offered by the institute make it one of the top online GST courses in India. 
the GST practitioner certification is Rs 7600, inclusive of taxes. The course duration is 3 months and you get all the resources, tools, software knowledge, email updates regularly during the period. 
The Topics covered include the following
Taxation And GST Fundamentals 

GST Concepts Terms Rate 

GST Registration 

Invoicing Returns 

Input Tax Credit 

GST Valuation And Legal Provisions 

Different Types Of GST
The salient features of the GST course at ISEL global are that there is a weekly email update about GST amendments and changes. There is great support from the team. Candidates who have completed the course before 3 months can appear for the examination before the designated time. The course curriculum has been formulated by mentors and experts with more than 2 decades of experience in the taxation domain. 
Contact 9582 676 175

10. RISE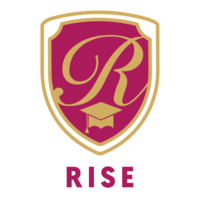 Renaissance Institute of Skill Enhancement is regarded as one of the finest institutes offering online GST courses in India. RISE was established by Mr. Nitin Puglia and has been awarded multiple times by the education ministry for their exemplary courses and dedication towards helping the students achieve excellence. 
It is a self-paced detailed program that is conducted online and gives you information about everything that comprises GST. You also get a certification that increases your chances of better employment and opens up new avenues for working in corporate brands and eminent business organizations. 
The GST Executive Certification and Professional Certification in the GST course are for a duration of 15 hours where you learn about all the concepts of GST. You have to be a graduate or an undergraduate to be eligible for the course. 
Topics covered in the Syllabus
Gst Overview And Registration 

Tax Collection 

Supply Of Goods And Services 

Debit And Credit Note 

Accounts And Records Refunds 

Input Tax Credit

Returns & Assessments 

Credit Mechanism 

Audit Adjustments 

Advanced Accounting

Understanding Fixed Assets And Many More
The course has been formulated by Chartered accountants and GST practitioners who have been working in the finance and tax sector for a long time. These mentors ensure all the new rules, regulations, and important components are incorporated into the curriculum to make it as updated as possible. Candidates get 100% placement assistance and live examples to grasp the GST concepts better. 
Contact 72630 12222
Pic Cr: Google
FAQs
The goods and services tax or GST as it is popularly known is an indirect tax levied on the supply of products and services in India. It has successfully eliminated the disparity in the taxation structure of inter-state trade. 
What are the benefits of an online GST Course?
An Online GST course will help you with understanding everything that comprises the GST Act from the convenience of your own space and home. The Online GST courses are affordable and you can gain knowledge without having to commute to different institutes. 
What is the course fee for an Online GST Course? 
A detailed online GST program that covers all the concepts and includes practical training in the curriculum will cost anywhere between INR 6000 to INR 15000. 
What is the duration of Online GST Courses? 
The duration of most online GST courses is around 4 weeks to 12 weeks. 
What is the benefit of the GST Certification? 
A GST certification from a recognized Institute will open up career opportunities for you. It will be a certificate of your capabilities. It will be a testament to your incisive understanding of GST. An institute that offers certification in GST also provides you with placement assistance and career guidance. 
How much can we earn after completing the GST course? 
After successful completion of the GST course, you have great opportunities to be inducted into different industries and sectors as GST Practitioners. The annual salary for GST practitioners can be anywhere between 4.5 lacs to 6.5 lacs in India. 
Conclusion
GST practitioners are in high demand today as numerous small and medium businesses and freelancers have come up and career opportunities have increased. When you master GST, you become eligible to handle the tax payments and finances of businesses and individuals alike. The top 10 online GST courses mentioned above are some of the finest in India offering you education on the advanced as well as the basics of GST. Choose wisely based on your checklist for selecting a course.