Top 10 Google Digital Marketing Courses | Career | Scope & Salary Details
Digital Marketing is a game-changer not just for small, medium, and large businesses, but for the common man as well. It has changed the way we think, decide, and shop and has also changed the career industry considerably, bringing about newer roles, opportunities, and profiles. If you believe ignorance is bliss, it indeed is not valid in the digital marketing industry. Ignorance is a blunder here. So, whether you have a business or are on the lookout for a job, embrace digital marketing and open up unseen avenues. There is no better way to get started in digital marketing than learning from Google itself. Here is detailed know-how on the top 10 Google Digital Marketing Courses with certifications.
India is the world's second-largest populous country. It also has the world's second-largest number of internet users. Finally, it is also the second fasted growing digital economy globally (as per the McKinsey report). What does this mean? It means a whole lot in terms of opportunities available even to the economically weaker sections. It means a boom in the availability of healthcare, education, and livelihood in urban and rural areas.
The proliferation of the internet facilitating ubiquitous connectivity, smartphone penetration, and affordable internet, results from increased digital inclusion. We are undoubtedly on the path of becoming a Digital India. World over, people have embraced the digital revolution with enthusiasm and are reaping its benefits.
In the past decade, we have witnessed the growth of regional language usage via smartphone use, increasing use of voice search, and many initiatives to improve digital literacy propelling us into a world of possibilities. It is a time to leapfrog and not stagnate.
Google plays a significant role in digital literacy. In this article, we focus on Google digital marketing courses with certifications.
Digital is impacting the world:
Now more than ever, digital innovations are impacting all aspects of life. Digital is shaping consumer behaviour.
Where the start of the digital transformation saw only larger enterprises and industries adapting and benefiting, today, even the small businesses realize that digital marketing is a radical change and a disruptive innovation. There is awareness about how embracing innovative digital marketing solutions boost the online presence leading to higher conversion rates. The various digital tools and strategies help businesses minimize the disruption and blend in with the changes.
While there are pros and cons to every aspect, going the digital marketing route comes with more pros and makes lives better for everyone included. It enables higher levels of efficiency, which translates into better productivity. The most significant factor, perhaps, is that it is time-saving and relatively cost-effective.
There is no area where digital has not changed dynamics. Working from home, being able to connect to anyone anywhere, having global clientele, taking your business beyond borders are aspects unfathomable before the digital transformation. Besides workplace dynamics, digital also impacts entertainment, education, healthcare, travel, etc.
With such enormous gains and advantages, it is only prudent to be a part of the digital revolution and adapt to the changing times. Here comes Google to the rescue of numerous people who want to learn about digital marketing, its facets, and implications but are at a loss as to how.
For all those who have a thirst for knowledge and invest in themselves by keeping themselves up-to-date with trends and skills, Google has put together useful tips, training, and resources. It provides courses related to digital marketing, data and tech, and even courses for career development.
Google needs no introduction:
Google is already an integral part of almost every aspect of our lives. A life without Google is unimaginable for most people using the internet, which is also increasing by the day.
Whether it is a query about a product or service, school projects, office presentations, cooking up a delight, the do-it-yourself stuff, or entertainment, Google is a repository we reach out to.
The first-ever Google search dates back to 1998, so Google is 22 years old, and in these 22 years, it has changed the world A LOT. Ever since its inception, it has been on a roll, launching new products and services that simplify things for humankind.
Did you know?
Does the word "Googol" ring a bell? Googol denotes the number 1, followed by a hundred zeroes, and the name signified that Google provided large quantities of information. So, it is the word Google got its origin from.
Whether it pertains to searching and exploring, watching and playing, smart devices to use, talking and text, staying organized, working smarter, or growing your business, Google has products and services for them all. Google products truly streamline and simplify life in more than one way.
The latest Google developments in the form of AI, Google Assistant, self-driving cars, smartphones, and Google Home are already a big hit with the masses. Google's OS, Android, is now the primary operating system in all smartphones. Google, in essence, supports the mission of a digitally literate world.
If taking free online courses is not your cup of tea, and you need some mentors to guide you, you can look at the top 10 digital marketing courses in India and shortlist one.
What it means to be Google Certified:
Having understood the far-reaching influence that Google has, it is no surprise that Google Certifications have immeasurable value. Google certifications rely on the way Google functions and give some fascinating and profitable insights. These certifications are the benchmarks for various industry-relevant skills.
In general, certifications from the subject matter experts are a way to show the potential employers of your capabilities and "hungry to learn all" attitude. Of all certificates, Google Certifications are the ones that impress recruiters and get them to notice your resume more closely.
As Sapna Chadha, senior marketing director at Google India, rightly observes:
"When you give people access to the internet in India, don't underestimate their desire to learn something new."
It is never too late to learn anything, and a desire to learn is not unique to only the workforce. Google acknowledges this and provides training from the beginner to intermediate to advance levels free of cost. With unprecedented access to resourceful information, Google empowers people to become independent and explore possibilities like never before.
Google certifications help you lay a strong foundation and master the basics. There is no better way to learn the basics than from Google itself. The certificates from Google add credibility and separate you from the crowd. Lastly, it is the easiest way to stay updated as it does not cost a thing and is FREE.
If free resources to update yourself are your thing, look no further than Google Certifications. Learning from the leader is the most efficient and trustworthy way to upskill and update.
Top 10 Google Digital Marketing Courses with Certifications
Google Certifications in Digital Marketing:
To train more and more people with the latest trends and technologies, Google has set the stage for non-formal education and online training. It provides various free online courses that can elevate your digital marketing skills. This initiative of Google greatly empowers people through a wide range of jobs.
For digital marketing enthusiasts, the Google learning platform has various digital marketing courses with certifications. Google Skillshop is the one platform where you can learn about any and every Google product. It has modules from basic to advanced, helping professionals and newbies alike. Read on for all information about the free Google digital marketing courses and Google digital marketing certifications.
Obtain guidance to certify in all the relevant Google digital marketing certifications through the Digital Marketing Course.
Google Digital Unlocked and Google Digital Garage: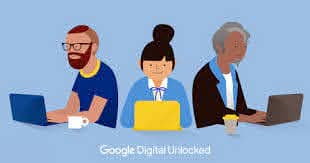 Google Digital Unlocked truly implies unlocking confidence. Digital Unlocked is an initiative launched by Google's CEO Sundar Pichai in India to enable small and medium-sized businesses with the digital marketing skills they need to expand their businesses. The training is available across formats, i.e., online, offline, and mobile. Also, it is in conjunction with the Federation of Indian Chambers of Commerce & Industry and the Indian School of Business.
The training is self-paced and helps individuals achieve their goals. Covering a wide range of topics, people completing the courses get certified from Google.
Google's digital garage, much like the Digital Unlocked, is the platform that helps you grow with Google with free training and tools in the UK. Everything available on the Google Digital Garage is free as with Digital Unlocked.
These Google platforms help you learn new digital skills and provide new opportunities, helping you grow bigger and stronger in your business and career endeavours.
For your business, Google has solutions to take your business online, grow your business, and champion diversity. For your career, Google provides courses to learn new skills, find a new job, and improve mental well-being. You can jumpstart your business or career with guidance from Google. So, what are you waiting for?
Let us get started on the top 10 Google digital marketing courses with certifications.
1-Fundamentals of Digital Marketing:
This is the most important of all the Google digital marketing courses.
About the Course: For all the novices out there, there cannot be a better way to learn about digital marketing than Google. Starting from the building blocks, all the way to a functional level, it teaches you the A-Z of digital marketing in an easy to understand manner. Designed by Google trainers themselves, the course has practical exercises and real-world examples for better understanding.
Course Details: It is a 40-hour course with 26 modules, beginner level, and free of cost.
Key Features: The course has Interactive Advertising Bureau accreditation, video tutorials, and unlimited access.
Process: The individuals can learn from the bite-sized video tutorials and test themselves with quick tests. After completion of all the modules, there is an exam of 40 questions. Upon completing the exam, individuals get a downloadable Google certification, which you can upload on your Linkedin profile. The certificate indicates your digital marketing skills by none other than Google itself and hence adds value to your resume, helps you find a job, and grow your career.
Modules for Digital Unlocked:
The extensive syllabus includes:
The online opportunity (two lessons, 15 mins). It includes:

An introduction to Digital Unlocked
Your digital opportunity.

Your first steps in online success which has four lessons:

Online goals
Building an online presence
Marketing your online presence
Analyze and adapt.

Next is building a web presence. The six lessons in this module are those of:

Choosing your online presence.
Working of websites
Key website ingredients
Understanding business goals
Making your website user-friendly
The do's and don'ts of website designing

Planning an online business strategy. With five lessons, this module lasts for 30 minutes and includes:

Benefits of an online strategy
Taking your business online
Understanding all about customer behaviour
Ways to stand out from the competition
Improving business performance through goals

Getting started with search has six lessons lasting 45 minutes and talks of:

Basics of search engine
Working of search engines
Search engines and the web
Organic search
Paid search
Google search console

Visibility with search has five lessons lasting 35 minutes and is all about:

Introduction to search engine optimization
Importance of SEO
The SEO process
Choosing keywords
Setting practical and realistic SEO goals.

Making search work for you has three lessons of just about 25 minutes and includes:

Making of search friendly web pages
How other websites work for you and
Cross borders with SEO

Search ads is a module with four lessons (25 mins) and include:

Introduction to search engine marketing
SEM auction
Making of a good keyword
How to make your ads stand out?
The other modules are:
Improving search campaigns has four lessons of a total of 30 minutes and includes:

Relevance with good structure
Getting the most from appropriate keywords
Fine-tuning keywords
Analysing what is working and what is not.

Local identity has two lessons of 20 minutes and talks of:

Marketing to locals
Power of local directories

Helping people nearby find you online is a module that has three lessons of 25minutes and explains:

Local advertising using digital
Reaching out to the locals on mobiles
Local business SEO

The Social Media module has four lessons of 30 minutes and explains:

Basics of social media
Selecting the right social media platform
Setting goals
Getting on social media to benefit from it

In-depth understanding of social media has four lessons of 30 minutes again and talks of:

A long-term social media plan
Advertising on social media platforms
Measuring success
Avoiding pitfalls

Possibilities of mobile have three lessons and include:

Evolution of mobile devices
Understanding mobile web and apps
Mobile apps

Mobile marketing has five lessons and explains:

Advertising on mobiles
Search campaigns for mobiles
Display campaigns
Social media campaigns
Video use for mobiles.

Content marketing is a little vast and includes six lessons of a total of 35 minutes and talks of:

Introduction to content marketing
Getting to know the customers
Choosing the right format of content
Writing for an online audience
Content visibility
Measuring the success of content marketing

Email marketing has five lessons and includes:

Basics of email marketing
Options for email marketing
Crafting great emails
Managing email campaigns
Measuring the success of these campaigns.
Further, you will also learn:
Advertising on websites has three lessons, which are:

Display advertising
Search advertising
The ins and outs of display advertising

Display advertising in-depth has three lessons, which are:

Display ads meeting goals
Understanding all about ad networks
Retargeting

Video marketing has six lessons and explains:

Rise of online video
Fitting videos into your strategy
Creating video content within the budget
Sharing and promoting videos
Advertising on the video-sharing sites
Measuring performance

Analytics has three lessons:

Web analytics
Making web analytics work
Specific goals with web analytics

Success with analytics has three lessons and includes:

Organic search and web analytics
SEM measurement tools
Breaking down data

Insights from data have five lessons and include:

Understanding audience from data insights
Data cycle
Actionable insights from data
Spreadsheets
Efficient presentation of data

Building your online shop has two lessons:

Using e-commerce for selling
Managing orders and taking payments.

Selling online has three lessons:

Smooth e-commerce experience
Product promotion
Retargeting

International expansion has seven lessons:

Introduction to international marketing and export
Validating the new market
Advertising
Being understood
Support systems
Helping customers buy your products
Delivering across the globe
Join the Content Writing Course to become a certified SEO-content writer.
Skills: Through this journey of Digital Unlocked, you will acquire many useful skills, including analytics and data insights, content marketing, display advertising, business strategy, e-commerce, email marketing, local marketing, SEM, SEO, mobile, and social media marketing, and so on.
This course can be a game-changer for you to build new digital skills, get certified, and take your business or career to new heights.
2-GOOGLE ADS CERTIFICATION
Next, in line with the Google digital marketing courses, is the professional course by Google to help you master the basic and advanced aspects of Google Ads. Skillshop, Google's online training platform, provides these courses. So, at the onset, you have to create a Skillshop account to access all these valuable resources and training.
Advertising is an integral part of any marketing efforts, and with digital transformation, advertising too has undergone an immense transformation and is now majorly on the online platform. Advertising on billboards, TV commercials and print media are passé. Today, advertising has spread its wings far and wide to include all of the social media platforms. Display ads, video ads, shopping ads, whatever the mode, Google has a training product for it all.
With the Google ads certification, you can not only showcase your expertise but help your company earn the Google Partner or Premier Google Partner badge. Another essential feature of the Google Ads certification is that it is available in 22 languages.
Google Ads certifications are available for Google Ads Search, Google Ads display, Google Ads video, and Shopping Ads. Once you pass the product area assessment on Skillshop, you qualify to become Google Ads certified.
A score of 80% or greater in a test of 75 minutes ensures you get the certification. Also, you can retake the test one day later. These certifications are valid for one year, and a renewal demands you to retake and pass the certification assessment.
About this course:
This is an all-important credential for digital marketers. Since certification is something that recruiters look for even in entry-level marketing profiles, it is prudent to get certified in the whole gamut of Google Ads certification. This course will walk you through the best practices of creating and customizing your own Google Ads campaigns, teach you about approaches to keywords, bidding strategies, and ways to boost your performance.
Course Details:
This course has nine modules spread over nine hours and is for beginners. It is free, as with other Google certification courses on Skillshop.
Process:
Develop competencies, gain knowledge on individual products, mix marketing strategy and product tactics, and learn at your own pace completing the full learning path to get Google certified.
Skills you will learn:
Master nuances of customized Google Ad campaigns, create a coherent digital marketing strategy, generate plans to increase leads, sales and also plans to reach out to new and existing customer base and finally ensure that your search marketing plans are in tandem with budgets.
There are pre-self-assessment and post-self-assessment for these modules for a better learning experience.
GOOGLE ADS SEARCH CERTIFICATION:
Another Google digital marketing course of importance is the Google Ads Search Certification. Visibility in search is the foremost important aspect for a business. Only visibility can lead to further interactions and conversions. So, all advertising efforts focus on visibility on the search engine. As per Internet Live Stats, there are approximately 3.5 billion Google searches every single day, and this volume grows by roughly 10% each year.
Advertising on the search network calls for placing ads in search engine results. It targets users directly into the search engine. It is a no-brainer that with each passing year, search engine marketing brings more significant opportunities owing to an increase in the volume of search queries.
The Google Ads Search Certification will teach you how to optimize Google Search Campaigns. You will also get to learn about automated Smart Bidding and Audience Solutions for specific goals.
The modules under this certification include:
Growing your business with Google Ads
Value of Google Search
Google Ads auction
Importance of conveying the right message with text Ads.
Making ads relevant to search ad extensions
Automated bidding
Search audiences
Optimization score to boost your performance
Performance planner to augment conversions.
There is a knowledge check assessment to prepare for the certification and a Google Ads Search Assessment to pass and earn the certification.
3-GOOGLE ADS DISPLAY CERTIFICATION: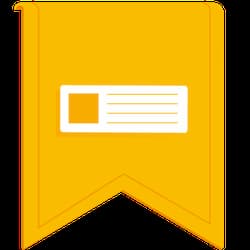 In the Google Ads series, the next Google digital marketing course of importance is displayed. The display is nothing but how you put forward your product/service. How your ads appear, the platforms where they appear is what constitutes display advertising.
Did You Know? Google Display Network has a global reach of over 90% of internet users, across blogs, websites, Gmail, YouTube, and news pages.
Advertising on the display network calls for placing ads on a vast network of sites across the internet. Display ads are visual banners that are visible on sites that support advertising. It is more of a passive form of advertising passive because it may or may not catch your attention. With that being said, it is undoubtedly a way to promote your brand and get impressions without spending much at all.
This certification teaches you how to connect with customers on their favourite sites and apps, the places they frequent. It will help you create your campaign, reach your customers, and set a campaign budget.
This certification will help you master the elements of:
Choosing and meeting your advertising goal to promote your brand.
Create ads using the right format
Reach out to the right audience through keyword optimization and utilizing demographics, location, and remarketing
Measure the results of your campaign performance and make necessary adjustments to align efforts with goals.
Again, there is a knowledge check assessment for preparation and an assessment to pass and gain certification for this course.
Some Dos on Display Advertising:
There are some unanimous invaluable insights from experts regarding display advertising.
Remarketing works! It keeps past/existing audiences engaged and works across all industries and is the best form of optimizing Google display ads.
Managed placements give the advertiser control over where to place their ads. It allows for picking and choosing sites where you want to display ads. If you know your target audience, it gives you an insight into where to display ads for maximum conversions.
Budget is the guiding factor. Start small and eventually put more into the segment that provides more returns.
Creating ads in every format. This becomes critical as some websites support only a specific format, and it is no surprise that image ads work better than text.
Simple and Visual ads, for apparent reasons, work better.
Setting aside a budget for testing.
4-GOOGLE ADS VIDEO CERTIFICATION: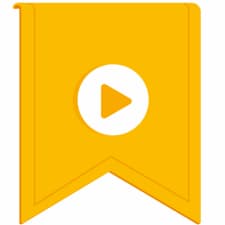 You cannot ignore video when it comes to the important Google digital marketing courses. Considering that video is an integral part of any digital marketing strategy today, Google Ads Video certification is like the holy grail of marketing. Video advertising enables you to display video ads in YouTube search results or before/during/after a video on YouTube and the Google display network. It uses demographic targeting and is more efficient than traditional Adwords campaigns.
Currently, a lot many businesses are tapping the power of video advertising. Conquering this one area will open up immense growth potential.
A Google Ads Video Certification will showcase your proficiency in video marketing techniques. It is a certification that bespeaks your ability to tell stories effectively through videos, targeting potential customers, and striking a chord for leads and sales.
This course will enlighten you on the value of YouTube for creators, users, and advertisers to propel brand awareness and performance. It will teach you to leverage YouTube audiences and deliver relevant ads at every stage of their journey.
The Google Ads Video Certification course includes the following modules:
Discover the importance of YouTube
Connect with audiences on YouTube
Video ad formats (TrueView Ads come in three formats, in-stream, in-search, and in-display. The in-stream plays during the video. The in-search uses keywords and appears in search results. The in-display ads appear on the sidebar or search results, marked with an "ad" indicator.
Explore creative essentials
Understand the working dynamics of YouTube for taking necessary action
Through this course, you learn all about the types of video ads, relevant Adwords for videos, and the process of making video ads on YouTube.
Some Tips:
Some pro tips on Video Advertising are to keep the videos short and simple, relevant, show real consumer opinions, make ads people want to see, and research well before creating a video ad campaign.
5-SHOPPING ADS CERTIFICATION: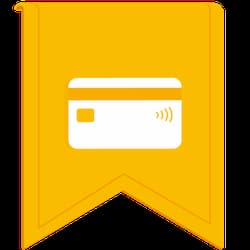 One more feather in the cap of Google's digital marketing courses is the shopping ads course. Google Shopping ads or product listing ads are yet another effective way to drive sales. Google keeps innovating and improving experiences for its users, and the same is valid with shopping ads. It has made some commendable strides in enhancing shopping ads with new tools, formats, and more. These new updates focus on business goals and customer journeys.
Google shopping ads are product ads that show up with product searches. It consists of the product image, the brand, and the price. You can also incorporate additional information such as reviews, promotions, and shipping information into the ad. This mode of advertising is target specific and has clickable images.
A Google shopping ads campaign performance depends on the product feed optimization, targeting, and bidding strategy, and also the overall campaign structure. A variant of Google shopping ads is the Smart Shopping campaigns that combine product and display ads for optimum benefits.
Shopping campaigns work especially great for e-commerce companies. Another term that you need to be familiar with is the Google Merchant Center. It is the storehouse of the product data feed (list of all products you sell) in a specific format with attributes that describe the products. These attributes include the ID, the title, description, product category, product type, link to the item page on your website, availability status, price, sale price, etc.
Course and Certification:
A Google Shopping Ads Certification proves your abilities in creating and optimizing shopping campaigns. You also learn to use the local inventory and local catalogue ads to drive online and in-store traffic, learn about Google solutions that connect retailers with shoppers and discover the impact of showcase shopping ads on consumers at the start of the buyer journey.
The study of shopping ads includes the following modules:
Growth of a retail business with Google
Shopping campaigns to reach more customers
Driving in-store sales with local product ads.
Brand promotion through showcase shopping ads
Google ads to grow your business
Automated bidding for increased efficiency
Performance planner to increase conversions.
You must maintain your product feed and have a process to update product information, availability, and pricing. It is one of the significant factors for the success of shopping campaigns.
6-GOOGLE ADS APPS CERTIFICATION
In the current scenario, where apps rule the mobiles, apps certification is essential among Google digital marketing courses. Advertising on Google provides an ocean of opportunities, one of which is mobile apps. Ads on apps are an easy way to earn revenue and achieve reasonable click-through rates. All you need is a good Ads app campaign with well-placed well-targeted ads in apps.
A Google Ads App certification will empower you to create app campaigns to drive marketing success, meet specific marketing goals, and use advanced strategies for creative excellence and enhance app quality.
The modules inclusive in this course are:
Growing business with app campaigns, understanding the app ecosystem and exploring Google app campaigns.
Setting up app campaigns. The process includes defining goals, measuring what matters in the app campaigns, beginning with app campaign settings, and finishing with app campaign ad groups and assets.
Going beyond campaign set up and elevating your game for creative and measurement excellence. It explores a marketer's role in the app campaigns, guiding the machine for better app campaigns, creating and refining the campaign, and understanding the results.
Driving growth beyond campaigns, learning how quality amplifies the impact, optimizing the experience, and expanding app reach across markets.
The Google ads mobile app is a means to stay connected to your campaigns on the go, tracking them in real-time and optimizing performance with the ability to take timely action with ease. Further, machine learning has made it very easy to optimize ads to reach the appropriate users at the right time.
7-GOOGLE ADS MEASUREMENT CERTIFICATION:
Next, in line with importance in the Google digital marketing courses is the Ads measurement certification. Running ad campaigns, whether the display, search, or shopping ads, is in itself a task, but all the efforts are worthwhile only if you know where you stand. If the steps are not giving any results, there is no point in repeating the drill. Measuring the efforts and being able to have logical interpretations to design future campaigns is of the essence with ads certification.
The Google Ads Measurement is all about using Google Analytics to decipher campaign performance and what you can do to achieve better results. It can help you gather information on the metrics that truly matter and translate insights into action for results.
This course is free, is of three hours duration and is at the beginner level. It will enable you to understand and analyze effective tracking measures and choose the right attribution model to achieve business goals.
The syllabus includes:
Achieving your goals. Turning business goals into marketing efforts, assigning value to measurables, and evaluating the results for further action.
Measuring metrics that matter. Gain knowledge on conversion tracking, set up conversion tracking, analyze and optimize conversion data.
Expand strategy. Gain insights on marketing tools and other options on the Google marketing platform. Also, an introduction to Google My Business.
Conversion tracking and other Google ads measurement tools help you see in real-time how many clicks are resulting in sales. This, in turn, specifies how well your ad campaign is doing, and the data generated will sort out what is working and what is not.
8-ANALYTICS ACADEMY
Of all the Google digital marketing courses on the platform, Google Analytics allows you to interpret all your data and gain meaningful insights. The Analytics Academy at Skillshop has three courses about analytics:
The Google Analytics Individual Qualification
Discover the Next Generation of Google Analytics
Achieve Tagging Excellence
Of these, Google Analytics though of intermediate level is of paramount importance for a digital marketer. The other two are of beginner level.
The Google Analytics Individual Qualification goes from a basic level to intermediate, covering even advanced concepts. It encompasses:
Planning and principles
Implementation and data collection
Configuration and administration
Conversion and attribution
Reports, metrics, and dimensions.
The course itself is in two parts, for beginners and advanced, one hour each, and then there is the exam to qualify and obtain certification.
The Next Generation Google Analytics course helps you:
Discover new things about Google Analytics
Features that set Google Analytics 4 Properties apart
Learn all about Google Analytics 4 Properties, its interface, and navigation
Create and set up Google Analytics 4 Properties for your business
The Achieve Tagging Excellence shows you how effective tagging can improve your admeasurement, explain what site tags are and why they are necessary. The modules inclusive in this course are:
Use of dynamic tagging for better measurements, getting oriented with tagging
Explore dynamic tagging solutions from Google
Find solutions that best fit your business.
You can choose one or all of the training to master the Analytics part of digital marketing.
9-GOOGLE MY BUSINESS
The pick from the Google digital marketing courses that help businesses is Google My Business. It is a free tool that is easy to use, simplifies digital marketing, and helps companies manage their online presence. In simple words, it is a business listing or business profile. Creating a Google My Business profile allows business people to manage and optimize the information visible on search and Google maps.
In terms of local marketing, it helps with engaging with customers, highlighting your business, gaining insights on the audience and local search performance, and even performing local SEO.
Google My Business training is an essential course that covers:
Ways to engage with customers, such as responding to reviews, answering questions, enabling direct messaging, and setting up alerts.
Create your business profile on Google
Get the profile verified
Optimize the profile on Google
Manage profiles in bulk.
Upon completing the assessment, you get an achievement that you can display on your profile and add value to your listing. Using this free tool is a great way to enhance local marketing and help you outshine your competitors.
10-USE DIGITAL TOOLS FOR EVERYDAY TASKS
Last but not least, from the bouquet of Google digital marketing courses is the course focusing on everyday digital tools. It is a gem in the free resources by Google. This training is by the Applied Digital Skills platform. Various digital tools make your life easier, are time-saving, and are also efficient.
The course has seven modules which you can finish in seven hours. It is at the beginner level and is free. You can watch the video tutorials and gain practical experience by implementing and using the tools. As you practice, you will get comfortable with the new skills and can start applying them.
The modules include:
Introduction to digital tools, setting up a Google account and securing it. Digital tools to find and share information, learn about digital documents, link websites, and use email.
Use of Google docs, Google Sheets, Google slides Google Photos.
Learn how to create, name, use Google documents, how multiple people can work on the document simultaneously, and how things get auto-saved.
Use Google search, using keywords to refine the search, use the document to record search, and use an internet search to find activities.
Use email as a faster means of communication-Gmail overview, how to attach a file from Google drive, or add attachments.
Personalizing emails and managing your inbox. Learn how to format emails, add images, and manage inboxes.
Wrap-up on digital tools for everyday tasks.
The beauty of this course is the bite-sized actionable videos. For the uninitiated business community, it is a detailed yet very easy follow course that helps them with understanding the Google digital tools. You can sharpen your communication and digital collaboration skills that are important, whether in business or at work.
Other Important Google Digital Marketing Courses:
Apart from these top 10 Google Digital Marketing Courses, there are other courses that you can take as per your requirement. In total, there are around 146 courses available on Google Digital Unlocked about digital marketing, data and tech, and career development.
These courses have been designed and approval by industry experts and hence an assurance that everything you learn from the Google platform is nothing but relevant.
A set of courses targeted explicitly towards businesses help improve digital literacy among small and medium enterprises and start-ups. The free online digital marketing courses with certification from Google are of great help to those who cannot afford formal courses as well. Whether it is understanding customer online behaviour or focusing on digital wellbeing, there are Google free online courses for a range of subjects. Some such courses that are business-specific include:
Get a business online, seven modules over three hours.
Make sure customers find you online, four modules over three hours.
Promote a business with online advertising, five modules over three hours.
Expand a business to other countries, one module over an hour.
Connect with customers over mobile, two modules spread over an hour.
Promote business with content, four modules over three hours.
Understand customer needs and online behaviour, three modules over an hour.
You can take one course at a time, and since they are self-paced, you can take time to understand and then try to implement it in real life.
CONCLUSION:
In a dynamic environment where change is the only constant, digital marketing trends also undergo tweaks and overhauls. Though a digital marketing job is creative and exciting, it is also one of the toughest, and the cut-throat competition adds to the stress. To stay on top of your game, it is imperative to keep up-to-date with the latest happenings in the digital marketing world. The ones who put in extra efforts to upskill themselves always see the rewards for their efforts.
Google Digital Marketing Courses with Certifications; they are worth it.
The universal thought is that individuals with certifications from recognized institutes are more likely to bag better jobs. This is even more valid in the digital marketing domain. And when an authority like Google provides free online digital marketing courses, there should be no two thoughts about taking them up.
You can start with the fundamentals of digital marketing on the Google digital marketing courses page of Digital Unlocked and then go on to other relevant certifications. The fundamentals course is like the master course and includes all possible aspects of digital marketing.
All challenges conceal opportunities. When many small businesses are going through a lean phase, it signals a time to leverage digital marketing. Google has come out with a plethora of training to simplify things for the masses of the business community. If you are an entrepreneur or intend on a start-up, it would be a judicious move to self-educate or train in all aspects of digital marketing. Grow with Google is a place to start that has curated resources and training for taking a business online, selling and delivering online, reaching out with ads, increasing productivity with tools, and more.
Google is the place to learn about the importance of personalization, attention to consumer privacy, and the significance of having an experimental mindset. Google digital marketing courses are free and one of the best ways to learn about the latest trends. Google rules the roost in the digital domain.
One of the reviews on Grow with Google rightly states, "With Google, even small companies can think big." How true is that?
Embark on the journey of digital maturity with Google to sustain and succeed.